Whether you're looking to switch from a traditional landline system, thinking of eliminating your on-premise PBX, or simply shopping around for a new VoIP provider, it's important that you find a system and provider that works for your business—not the other way around. OnSIP prides itself on providing flexible support, extensive features, and cutting-edge technical innovations to its customers, no matter their size. Read on for an inside look at everything OnSIP offers—from VoIP basics to mobility tools to the latest revolution in business communications. We start with why OnSIP is the best choice for your business, move into our specific offerings, and close out with how we can be more than just a VoIP provider. We've linked to more in-depth reading throughout should you wish to learn more than what we've provided in the overview.
Part 1: Why Choose OnSIP for Your Business?
Whether your business consists of 50 people in an office or 10 people spread across the country, it's never too late to consider switching to the right business phone service for you. A VoIP phone service specifically tailored for the way your business operates can give you and your employees incredible benefits in the workplace.
OnSIP understands how hard businesses work—no matter whether they're small, medium, or enterprise—so we designed our phone system to work for you. Because we provide hosted VoIP, small businesses with only a few lines don't have to worry about the expense of getting their own PBX servers or installing hardline desk phones. In fact, the pricey hardware isn't strictly necessary thanks to our desktop and mobile apps. If you're a company large enough to have a dedicated IT department, we offer plenty of administrative tools and tutorials so that your team can configure the best options for everyone. And if you're a seasonal business, we offer the communication tools you need with a pay-as-you-go pricing plan to help keep costs down.
Should you want desk phones, you can bring your own or read our reviews to find your best fit. Hardware or software, we can help you get your DIY phone system set up in less than an hour—no need to schedule an IT visit and have to wait to be up and running.
Remote employees are more and more common in this day and age, so a system designed for remote workers—by a geographically dispersed company, no less—has all the features you could possibly need to keep your business thriving, no matter your size.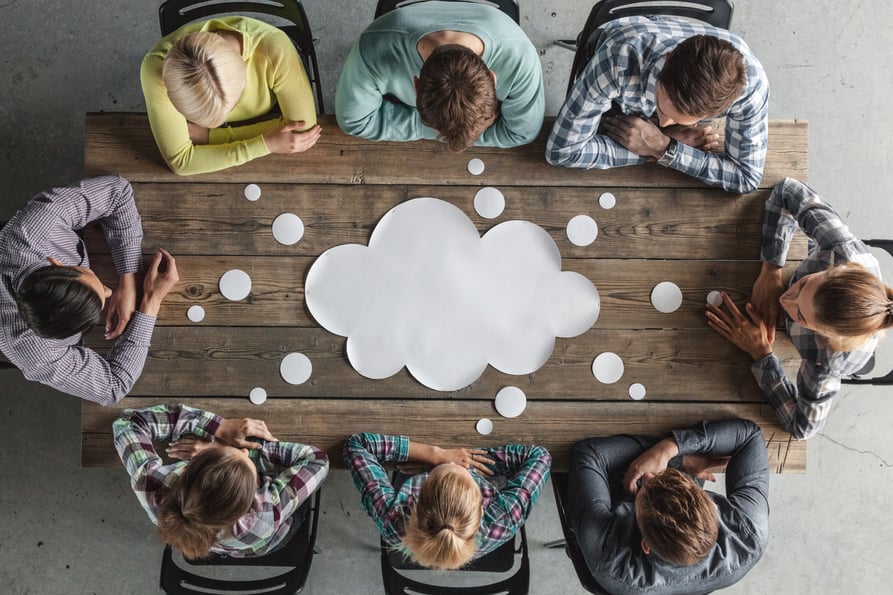 Benefits of Investing in a VoIP Business Phone Service
Believe it or not, many small business owners still rely on their residential phone lines or a consumer phone service to interact with their customers. Now, this might be okay if you're a one-person show, but if you have five or more employees, it's time to get serious about your business image. OnSIP's VoIP phone service can help you tremendously in this regard with business phone system features such as:
An auto attendant or virtual receptionist that intelligently routes your calls and gives your customers a great impression of your business every time they call.
Extension dialing that not only makes your business appear like a big corporation to your customers but also makes connecting with your colleagues that much easier.
Queues and groups that help you handle incoming calls. You callers can hear, "Please wait while we find an available representative" or any other customized messages you want to broadcast. Again, hosted VoIP provides the big business feel with fantastic productivity benefits for your employees.
Remote office capabilities that allow your employees scattered across the globe to plug their IP phones into their Internet connections and make calls as if they were in the office. Furthermore, since they're on your business phone system, their outbound caller IDs show their business contact info, so clients don't see their personal numbers.
With hosted business VoIP, you can make adjustments to your service easily through the admin portal.
A hosted VoIP service does not cost thousands of dollars upfront.
Business VoIP services usually do not require setup or maintenance fees. These solutions can be installed in minutes at no additional cost to the client. With hosted business VoIP, you can make adjustments to your service easily online so that you don't need to hire an IT person to come in every time you need to make a change.
Hosted business VoIP solutions do not age. Maintenance and upgrades are constantly being made by your provider to ensure that your service is top of the line. In contrast, a four-year-old PBX telephone system can feel ancient.
A hosted PBX has remote office capabilities, allowing your employees to set up shop anywhere with a reliable broadband connection and conduct business as usual. You certainly cannot do that with a traditional PBX phone system.
Finally, let's say that for the sake of argument, you're intent on trying a hosted PBX as your business phone service. There are lots of providers out there, and like any other field, there are great ones and others that are not as phenomenal. Can the business phone service you're considering say yes to all of the below? OnSIP can.
"Our customers can pick from a true pay-as-you-go plan or a per-seat metered plan. Regardless of how they use their phone system, they will be able to find a solution that improves their business communications while saving them money at the same time.";
"Each of our users can have ten phones (softphone, desktop, home, mobile) registered at the same time for no additional cost."
"Each of our users gets a free web browser dashboard for private on network chat, click-to-call, checking voicemail, call transfer, and more."
"We support wideband audio (HD voice) across all on network calls and on our on net conference suites. If you're calling someone off network and they're also on an HD phone, we'll support that HD call as well."
"We don't restrict your use of hardware. Bring any IP phone you want to our service."
OnSIP: Hosted VoIP Done Right
OnSIP replaces your business phone system with a future-proof VoIP solution that is hosted entirely in the cloud. You get all of the functionality you would expect from an on-premise enterprise PBX, along with productivity-enhancing features made possible with our cloud platform. Best of all, all of this can be had for a price that saves you up to 80 percent on your current phone bill.
You'll receive access to:
911 emergency dialing
ACD queues
Announcements
Auto attendants
Business hour rules
Busy lamp field
Call blocking
Call management
Call recording
Dial by name directory
Enhanced music on hold
Find me anywhere
Groups
HD calling
HD conference suite
Inbound bridge
International dialing
Paging
Personal ring strategy
Phone numbers
Voicemail to email
OnSIP customers also enjoy:
Free US-based customer support. Never worry about managing your business phone system again.
Industry-leading reliability. Our platform is designed so that no single point of failure will affect your service.
Easy setup. All you need are phones and a reliable Internet connection.
Full mobile support. Make and receive calls seamlessly from smartphones, tablets, laptops, and PCs.
OnSIP has the most flexible pricing in the hosted PBX market, leading to extensive savings. To get started, teams can get set up with free trial, which offers all of our web-based products and features at no cost.
Our Pay As You Go Plan allows customers to choose features and pay for external calling as they go. On this unique plan, phones, users, and extensions are free, and customers only pay for the features they choose. Our Per Seat Unlimited Plan offers extensive savings to companies with medium to high phone usage.
OnSIP Makes Connecting Easy
As a true hosted SIP provider, we offer the entire spectrum of SIP services.
SIP Addresses and SIP Hosting
Each of our end users receives a free SIP address of their choosing. In fact, even features like voice mailboxes and on net conference suites get their own unique SIP address. Through a free feature we call SIP domain hosting, users can set their SIP address to match any preferred email address of their choosing. Anyone can call you by punching in your SIP address into a phone instead of dialing a meaningless series of random numbers.
OnSIP offers both a pay-as-you-go plan and a per-seat unlimited plan to accommodate companies with any volume of calls.
Free SIP-to-SIP Calling
Making calls to and from SIP addresses is absolutely free. SIP to SIP calls that do not dip into the PSTN at any point use the Internet for sending the media streams, meaning users are already paying for them when they pay their Internet bills. OnSIP incurs the cost of handling the signaling process, but that number is negligible.
OnSIP also automatically recognizes SIP address aliases, so if a user is dialing a number that corresponds to a SIP address, that call will also be free. Finally, all extension to extension calls within an OnSIP-hosted PBX are free as well.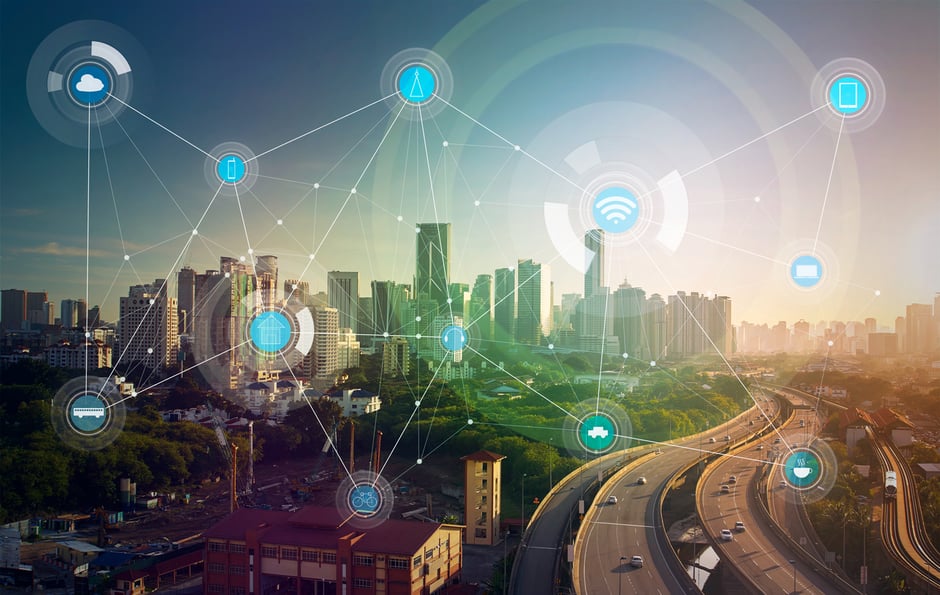 Wide Compatibility Range
As a service that is entirely based on SIP, we can take advantage of how versatile and flexible the technology is. This is the reason why users can bring any SIP phone to our service, and this is the reason why our users have been getting HD voice on their HD-capable SIP phones since the hardware was released. This is also the reason why we can say that we support additional media types such as video and more.
SIP Trunking
We also offer businesses dependable, reliable SIP trunking with any OnSIP account. A SIP trunking service is essentially a gateway between an on-premise PBX system and the public switched telephone network (PSTN). OnSIP trunking enables an on-premise PBX system to receive calls from and make calls to standard phone lines.
OnSIP Delivers Extensive Call Management Features
There are a number of standard features that should come with any VoIP provider, and OnSIP not only includes them but keeps them up to date to provide you with the best VoIP service possible. There are no hidden fees with our service, and we're proud to offer every tool necessary so that you can efficiently manage your calls and focus on running your business, not troubleshooting your phone service.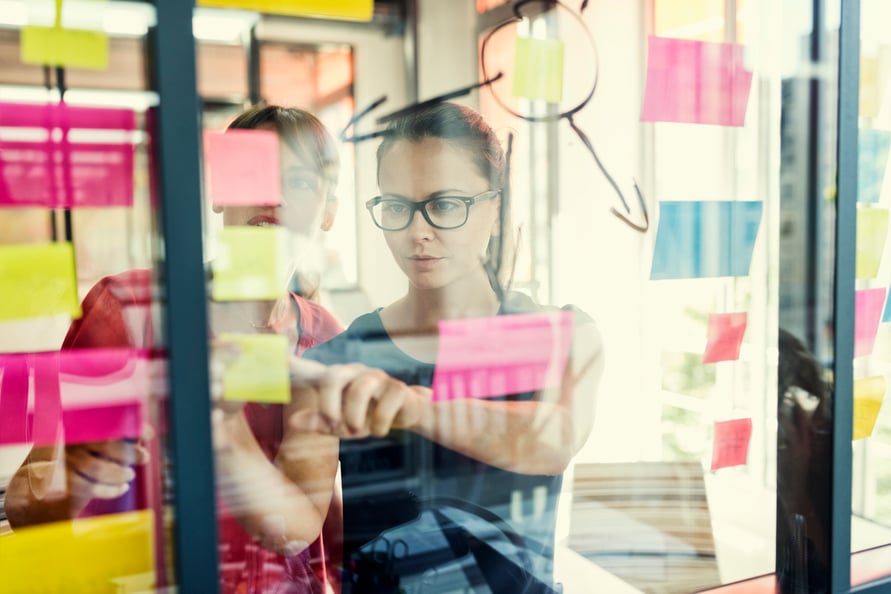 Funnel callers in the right direction with attendant menus. For the short period they may be on hold before a ring group picks up or the queue shortens, we support HD music on hold.
Work smarter with advanced call forwarding, busy lamp field, and click to call so that you and your employees spend more time focusing on your business and customers instead of searching for extensions, finding and dialing numbers, or searching for who may or may not be available.
Keep your customers informed with options like business hour rules and announcements so that they're never left hanging.
All of these features and more are offered with OnSIP's free app so that you can dial less and talk more.
OnSIP Provides Powerful Communication & Collaboration Tools
OnSIP confidently provides you with the tools you need to stay connected no matter where you, your employees, or your clients may be.
Whether you need to page someone on a warehouse floor or in a separate wing of a school, OnSIP sends your message out with clarity. Video conferencing and conference bridges are exceptional tools for keeping remote team members connected. Whether you work from home or simply have multiple business locations, OnSIP's features keep your team talking in real-time. And with HD voice, you'll never have to worry about properly hearing the people on the other end of the phone again.
Video calling and conference bridges are exceptional tools for keeping remote team members connected.
HD voice is one of the greatest VoIP benefits. That scratchy "can you hear me now" feeling everyone became accustomed to with landlines is thankfully a thing of the past. Because VoIP uses the Internet as opposed to compressing an analog signal, the voice quality is significantly improved. In a business setting where accuracy in pronunciation is vitally important, you want the person on the other end of the line to hear you as well as if you were sitting next to each other. OnSIP has included HD voice capability from day one on any phone, and we even support HD voice in conferencing. (Note: HD voice only works when both endpoints of the call are HD capable; i.e., calls made to a traditional landline will not be HD voice enabled.)
Desktop, Web, and Mobile Apps
OnSIP built three versions of its softphone app, all of which are compatible with both iOS and Android devices. The apps can be used in conjunction with traditional desk phones or as a full replacement for hardware, and users can switch among the three with ease. Choose whichever is most convenient for you at any given time: the web browser app, the desktop app, or the mobile app.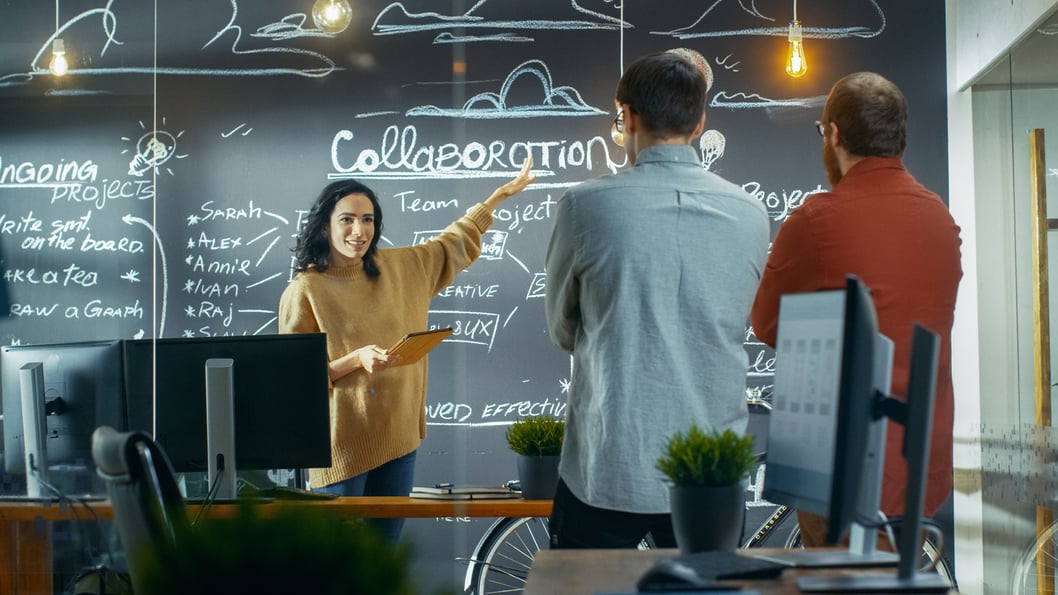 OnSIP sayso and Web Call Features
Do you ever wish that your phone system let you do more?
OnSIP can provide you and your staff with many cutting-edge—and free!—web calling features that allow you to do things like make calls from a web browser window, host video conference calls in the browser, and receive calls from your website visitors without them leaving your site.
OnSIP also developed sayso, a complete inbound calling solution, to establish a direct line of communication between your customers and your organization's representatives. With sayso, your website visitors only have to click a topic to call, and they're instantly connected with your company. Install sayso to let clients choose a topic and instantly talk with whomever is available. No more double-checking numbers from a website and plugging them into a dialpad, no more customers deciding "I'll do this later," and no more lost opportunities: Just connect.
Software Integrations
Ever gotten lost between all the windows and tabs you have up on your computer screen? There's no need to constantly shuffle among screens when you use OnSIP. Besides browser integrations (Chrome and Firefox) to make calling easier, OnSIP has developed integrations for popular business software platforms so that you can do just about everything from a single window.
OnSIP offers helpful software integrations to keep your workflow streamlined and efficient.
Google Chrome/Firefox Assistant: Download the OnSIP Chrome or Firefox extension to make all telephone numbers turn into links; when you click, your phone will ring to connect the call with the number. You can also click to call coworkers in the OnSIP app.
Zendesk Integration: OnSIP's Zendesk integration is a customer service integration that automatically generates and assigns a Zendesk ticket to the representative who answers an inbound call. The ticket contains relevant information to the call by default, such as caller ID, the callee name, timestamp, etc.
OnSIP Makes Every Call Count
You need data to make wise business decisions. Actually, you need to understand it to make those prudent decisions. Reports that present your business's data in an organized fashion will help you uncover patterns and find actionable intelligence. As PwC put it:
Applying analytics technologies, tools, techniques, and talent can transform dry facts and figures into strategic insights that deliver intelligence in the moment. You can now solve specific and complex business problems on reliable intel, not gut instinct.
An OnSIP cloud phone system provides a variety of built-in reports and dashboards that are available for your use. These features present invaluable real-time call tracking metrics that measure how your company is using the phone system.
Admin Portal Dashboard
Each OnSIP account comes with access to the admin portal, a user-friendly web interface where you administer your phone system. Here, you can add or delete users, create features, purchase phone numbers, and set up call routing rules.
Upon login, you are taken to the admin portal dashboard, which provides a snapshot of your account information. Your business's phone system administrator can use this view to monitor the company's usage statistics in one glance, including:
PSTN calling totals: Inbound calls to your phone numbers (both toll and toll-free numbers), as well as outbound calls to outside numbers.
Internet calling totals: This covers extension dialing the coworkers on your OnSIP account and any other SIP-to-SIP calling you are doing. Since these types of calls do not traverse the PSTN, they are free calls!
Important account information: Total number of users; your account's current PSTN balance (used to make phone calls—if you're on the Pay as You Go or Metered User plans—and purchase phone numbers); your billing plan's monthly cost, and more.
Enhanced Queue Dashboard
Call queues are used to efficiently handle a business's inbound calls, especially in a call center environment where there are many calls coming in at any one time. OnSIP offers an advanced queue solution—enhanced queues—that provides sophisticated monitoring tools.
Customers can access the enhanced queue dashboard within the OnSIP desktop app, our business softphone that's free for every OnSIP user.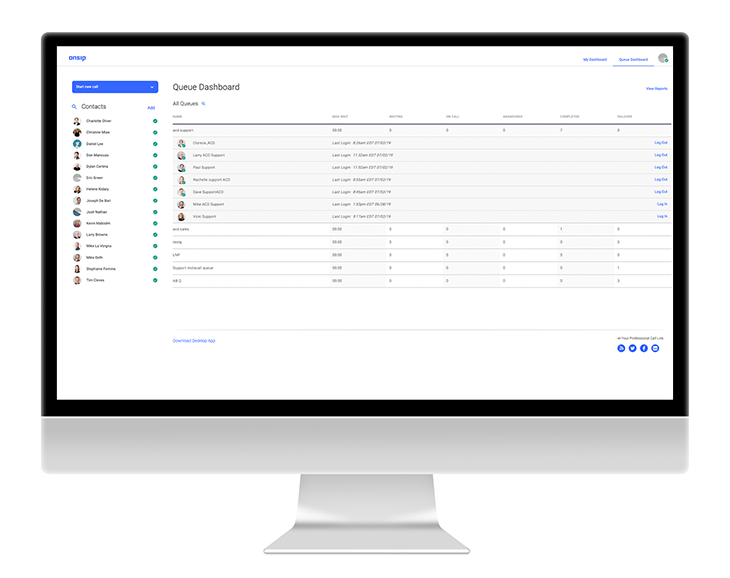 The Queue Status tab (found in the app's Menu) provides a real-time dashboard of all enhanced queues on your account. This view gives you an up-to-the-minute look into what is going on in your queues. You can see:
how many calls are currently waiting in the queue(s)
which call has the current longest wait time
how many calls are currently active ("on call")
the call status of all queue agents
In the dashboard, you also have access to advanced call monitoring capabilities that let you supervise call agents and assist callers:
Use call monitor to silently listen in on any call agent who is on a live call. Neither the agent nor the caller knows that you are listening to the call.
When listening in on a call, use call whisper to speak with the call agent without the caller knowing. This is especially useful if you want to coach an agent on how to respond to the caller's question or provide encouragement when an agent is following your company's support best practices.
Enter into a call using the call barge ability. This allows you to speak with the agent and caller directly; use this when you need to provide additional support for the caller.
You can even set alert notifications via browser popups and emails when specific situations are encountered. These are essential in notifying you when there are X number of callers waiting in a queue, for instance.
Historical Queue Reports
The enhanced queue dashboard additionally enables supervisors to download reports on the queue's performance history.
By selecting the specific queue, date range, and time zone, you can generate reports that compile important data on how your queue is being used. Call tracking metrics for the selected date range in these reports include:
average call wait time
maximum call wait time
busiest time of day for the queue
call agent information, including how many calls the agent answered and the average amount of time spent on a call
OnSIP's cloud phone system contains built-in reports and dashboards that present invaluable real-time call tracking metrics.
For your convenience, you can have these reports automatically emailed on a periodic basis (daily, weekly, monthly, or quarterly) to specified individuals.
Armed with this information, you will be able to make informed, proactive decisions on how to efficiently staff your call center or customer support department.
Account Call Detail Records
All OnSIP accounts contain call detail records (CDRs). These are the complete record of every PSTN phone call that is made on your account.
CDRs are generated in the admin portal. In the Reports tab, select the time period that you want the report to cover and timestamps for the calls found there, and you are presented with a wealth of call tracking metrics.
The data is presented in both organization call totals (both the number of minutes and cost total), as well as subtotals broken out by each account user. You can download these reports into CSV files, which provide granular information such as:
date and time of call
cost of call
call time length
and much more
These CDRs give phone system administrators and company executives a comprehensive view into the staff's calling patterns.
For more details on the reports and dashboards found in an OnSIP account, download our free guide below. And gain the confidence of knowing that you are making good business decisions based on accurate information.
OnSIP Forges Strong Customer Relationships
As a business VoIP provider that doesn't partake in the age-old practice of locking in clients with year-long contracts or phones that only work with our service, we know that our customer support makes or breaks us. We bet on trust to keep our customers around: Trust in our recommendations, trust in our product, and trust in our people.
Thankfully, we have an extraordinary customer success team that strives to go above and beyond the call of duty each and every day. We don't do this alone. We're fortunate to have some of the most patient and understanding customers anywhere.
Our Problem-Solving Process
Great customer support requires a dialog about the issue at hand, which more often than not can require your help at different points of the process. We work best when we just get the symptoms and not a self-diagnosis of the situation, which may actually slow down resolution and result in more time and business lost.
Our team starts by working backward, testing and eliminating all the working components until we get to the part that is causing the issue. Sometimes this means test calls to replicate what you are experiencing. We need as much information as possible to effectively recreate what you're experiencing in our own labs. This can take time, but if we're methodical, we can get to the root cause and eliminate it together.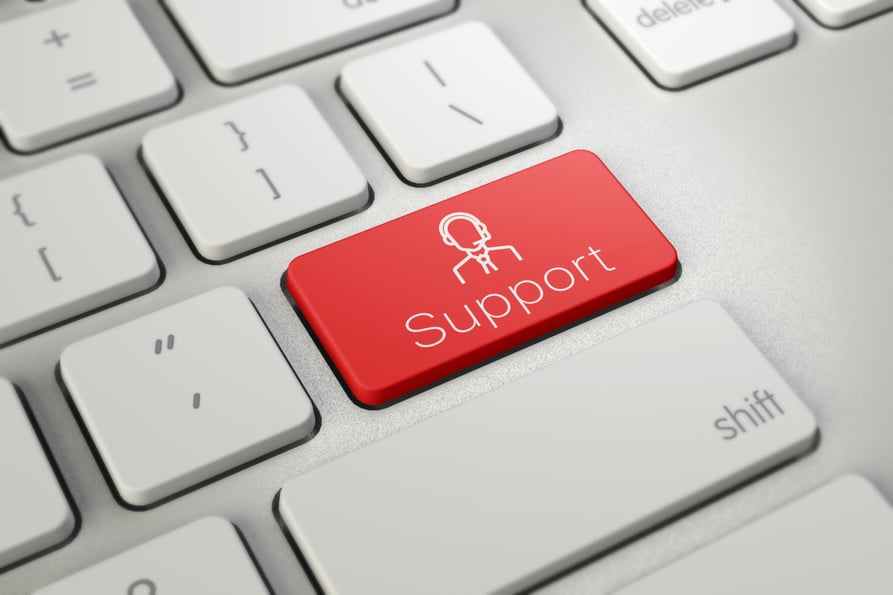 At the end of the day, it's our responsibility to not only provide you with a service that streamlines your day-to-day communications with your customers, vendors, and colleagues but also do it in a way that is better than the many alternatives out there. Things aren't always perfect, but we work through anything, building lasting relationships founded on trust and not a signed agreement.
Customer Testimonials
If you can think of an industry, OnSIP has customers in that space. We have more than 130,000 customer accounts from every industry imaginable—consumer goods, education, technology, legal, support, nonprofits—you name it, we'll show you a company that trusts us to keep them connected. No matter your target market, you need to stay in touch with your customers, and OnSIP is here to make sure that you do.
Click on the links below to read OnSIP customer reviews in the following industries:
OnSIP Supports Developers & Administrators
OnSIP is happy to provide support to anyone wishing to make our apps their own and manage their OnSIP accounts. Our Developer Documents deal with everything necessary for WebRTC and app building with our custom open source software. In addition, our Knowledgebase contains an extensive library of how-to articles for account administrators. OnSIP's admin portal allows you to make any changes or additions you may need to your account—be it new users, WebRTC buttons, settings, and more—so that you have complete control and can make changes on your own schedule.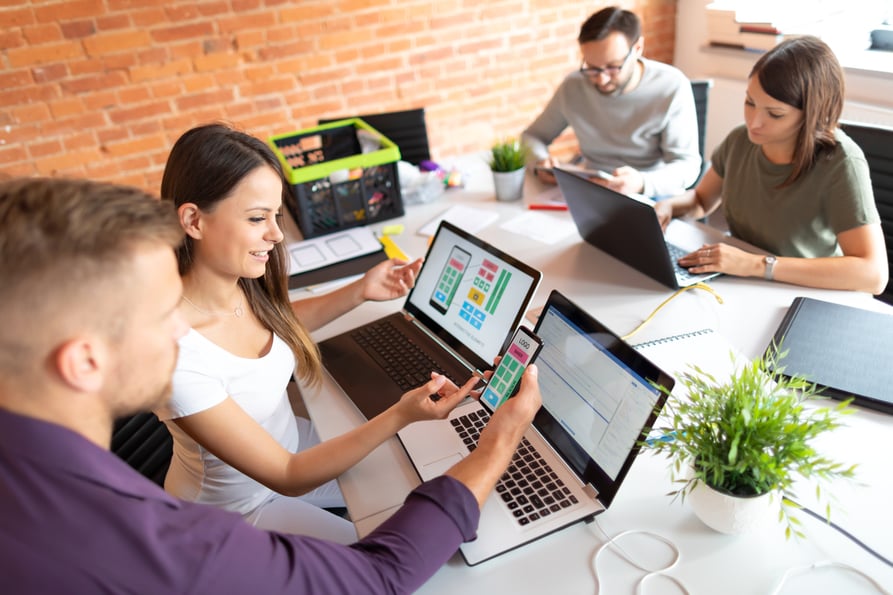 OnSIP Open Source
OnSIP's VoIP phone service is built upon a strong foundation of open source software. We believe it is our responsibility to develop and maintain a system that provides highly reliable phone service to our customers. By using open source software at the core of our services, we can immediately fix problems within our services without relying on a third-party software vendor to deliver the required solutions. We also garner the flexibility to add any features our customers need. This model allows us to make agile development choices in a competitive and fast-moving marketplace.
OnSIP's phone service is built with open source software, allowing us to immediately fix issues without relying on third-party software vendors.
Essentially, because our phone service is what customers pay us for, we hold ourselves responsible for its development, end to end, to ensure a higher level of service. Using open source software turns out to be a cost-efficient and continuously improving model for our company. First, we are able to leverage the hard work and knowledge from the community of developers in the various pieces of software we employ. Second, we get full access to the source code, allowing us to customize every piece of our infrastructure as necessary.
Admin Portal
As mentioned earlier, each OnSIP account comes with access to the admin portal, an intuitive web interface that allows you to administer your phone system. The admin portal makes it easy to make changes instantly, including customizing your business's phone plan, adding and deleting users and features, and even creating support tickets.
Knowledgebase
The OnSIP Knowledgebase is your one-stop shop for any explanations or support about all things OnSIP. From getting started to basic VoIP explanations to configurations for every phone imaginable, our Knowledgebase provides the how-to information you need to have a smooth VoIP administrator experience.
Part 2: The OnSIP Softphone App
OnSIP built a softphone app for our users that could meet every possible business phone need. Unlike many third-party softphone apps, ours is built from scratch and contains all of the features your business requires.
When it comes to which softphone platform to use in place of a desk phone, you have three main options: mobile phone app, desktop app, or webphone. In this era of VoIP, virtually all platforms should have the same features and functionality, so the choice really comes down to a personal preference or a matter of convenience. You can interchangeably use all three versions since OnSIP softphones allow you to transfer calls between devices. All versions of the OnSIP app are free for our customers.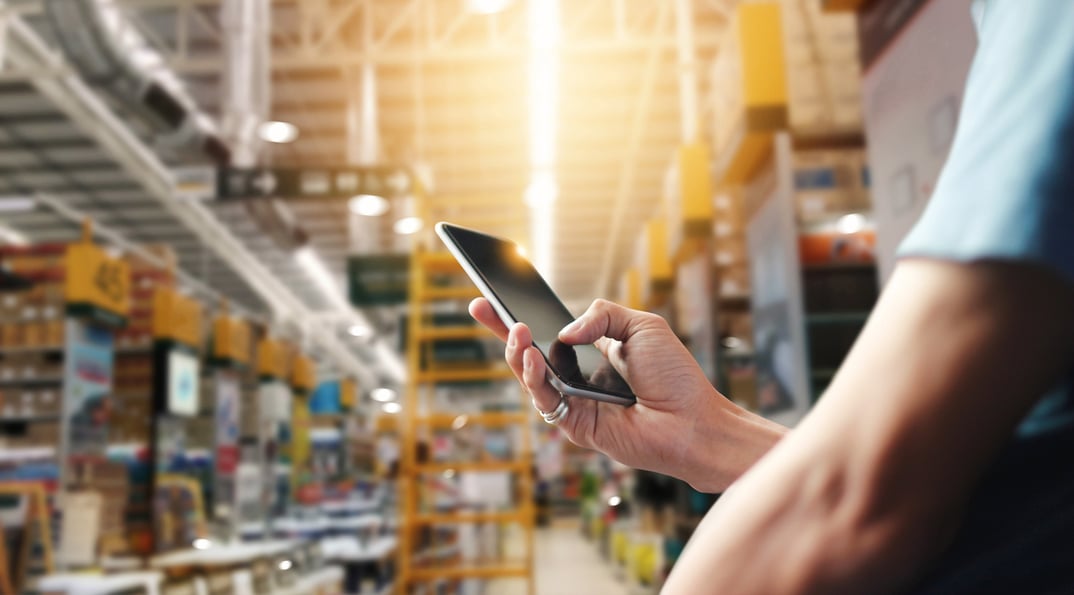 Desktop & Browser App
Desktop and browser softphones are much like Skype except with business-grade phone features, collaboration capabilities, and queue supervision tools. The OnSIP browser app functions like its desktop counterpart but has a robust mix of the desktop's interface and the mobile app's flexibility: As long as you have your login handy, you can sign into the webphone from any device.
Top benefits include:
Search contacts by name: You no longer have to remember everyone's extension.
Drag & drop call transfers: Cut out excessive clicking—just drag the names where they need to go.
Multi-line capabilities: Handle multiple calls at the same time with ease, which is especially helpful for sales and support teams.
Video conferencing: Host meetings even when your team is dispersed.
sayso: Let people click to call you straight from their browser to your OnSIP web app.
Mobile App
Cut the cord and take your business with you, not the other way around. The OnSIP mobile app is built for the employee on the go who needs to stay connected no matter where she is. It's perfect for employees who work remotely or are regularly at client sites.
Top benefits include:
Favorites: Add contacts to a "Favorites" list where presence is integrated so that you can see who's available with just a glance.
Voicemail designed for mobile: With the easy-to-read card format, you'll know which voicemails you need to address.
Transfer to another device: Coming into the office already on a call? Transfer to your desktop or mobile app without skipping a beat.
Privacy: Because it's SIP calling, the OnSIP app stays totally separate from the rest of your phone; you don't have to worry about crossover between personal and work numbers and contacts.
Video calling: Desk or no desk, you can still make video calls from the OnSIP mobile app.
Part 3: OnSIP sayso
OnSIP sayso is a complete inbound calling solution that allows your website visitors to audio or video call your organization with the click of a button—no dialing necessary! Calls are web based, completely free, and can be answered via the OnSIP app.
How sayso Works
With an easily installed button on your website, visitors can directly connect with a qualified representative the moment they decide that they wish to speak with someone. The visitor knows which rep they're connecting with, and the rep knows from which page the visitor is calling. In this way, sayso cuts out the multiple steps between a potential customer deciding they want to talk to someone and actually talking. With a simple click of a button, site visitors become qualified potential customers.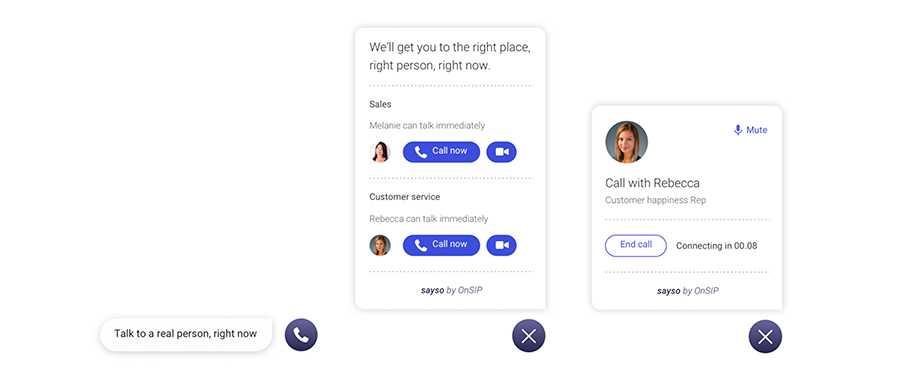 From any page on your site, customers can see a panel of which representatives are available and choose whom to call—possibly a rep they've even chatted with before. And with some basic configuration, you can funnel any site visitors with questions to the representatives best suited to help them.
sayso Features
Here are some of our favorite sayso features:
Business hour rules: As with your regular phone system, you can set up BHRs on sayso so that site visitors aren't left in the lurch when your representatives have gone home for the night.
Topic/representative customization: Rather than asking site visitors to scroll through a long list of topics to find the one that most relates to their issue, you can curate which representatives appear on specific pages.
Efficiency: It's probable that not every single page of your site needs a sayso button, so you can limit locations where it's available to make sure that your reps are available where there's the most traffic.

Appearance: You can change the sayso button's shape and color to maintain your brand's integrity.
Team Pages
If a site visitor is looking for someone he may have spoken with before, sayso's Team Pages provide a customizable overview of all representatives, including name, title, image, and presence. Representatives know which page site visitors are calling from, meaning visitors don't have to go through the usual dance of explaining everything when they reach a rep—the two people on the call start from the same baseline.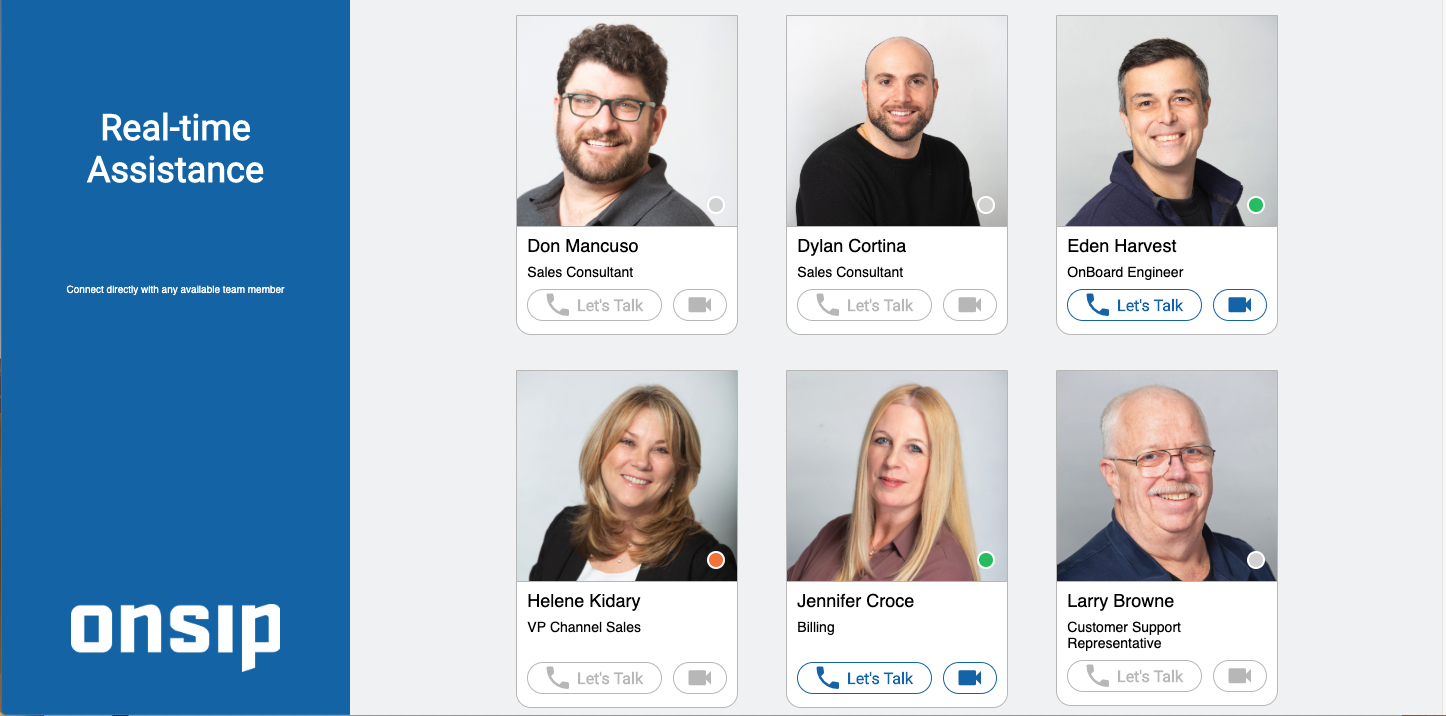 Team Pages
Accessibility is an often overlooked part of UX and UI design but one that has a massive impact. When building sayso, we took care to design elements with accessibility compliance in mind.
How sayso Benefits Your Business
OnSIP sayso provides numerous business advantages. On the front end, site visitors can see which representatives are available for that page's topics, and if they've spoken with anyone before, they can choose to speak with that rep again. Alternately, our Team Pages provide an overview of all of the representatives that your company has made available to talk with customers.
On the back end, sayso offers integration with HubSpot, offering key CRM data at a glance. Additionally, when a visitor calls with sayso, the rep can see which page the person is calling from to cut out some of the potentially confusing back and forth of figuring out which problem or question they may face.
sayso is a complete inbound calling solution that allows your website visitors to audio or video call your organization with the click of a button.
As an added bonus, sayso is free with an OnSIP account, installation is incredibly easy, and there's no learning curve for representatives who use the OnSIP app!
Our sayso Goal
We bring you sayso to streamline your communication process and help you generate more qualified leads while also keeping customers happy. Setting up your sayso button is a breeze, and our easily navigated admin portal has all of the customizations you could want. Real-time communication is a great business asset, and here at OnSIP, we're excited to bring this feature to you.
Part 4: OnSIP Reliability & Security
What makes OnSIP's hosted PBX platform so reliable and secure? How do our redundant servers, routers, Tier 1 Internet connections, colocation centers, and upstream carriers interact to offer a platform that is uniquely superior and seamlessly scalable?
OnSIP's Patented Geographically Distributed Cloud
For starters, OnSIP does not comprise customer PBXs deployed in a data center. OnSIP consists of a geographically distributed cloud of SIP proxies that present themselves as a single SIP server (sip.onsip.com). OnSIP phones connect to the geographically closest SIP proxy in the cloud. This unique, patented infrastructure allows for optimal call routing, no service outages if a single box fails, and massive scalability. In the case of Hurricane Sandy in 2012, we routed customers from our New York data center to our Los Angeles data center in preparation for the storm. As a result, OnSIP was not affected by the storm, and in fact experienced 99.9 percent uptime that year.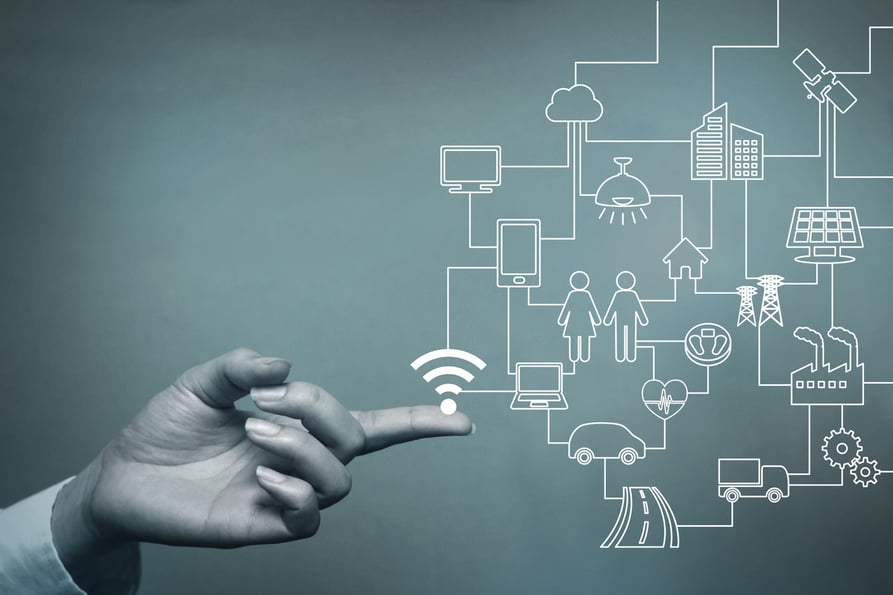 We keep our network undersubscribed to prevent congestion.
The OnSIP Network
OnSIP handles NAT and firewall traversal on the server side. Users do not have to manually configure their devices to connect to our SIP servers like they do with other VoIP providers. Our platform is compliant with RFC 3261 SIP: Session Initiation Protocol and current RFC standards for SIP. This allows for interoperability with a universal variety of systems and devices.
OnSIP has direct peering relationships with Tier 1 service providers. This avoids intercarrier network hops that can compromise call quality. Our network is purposely kept undersubscribed to prevent congestion. We restrict our network to self-limiting and fixed-rate protocols (SIP and RTP) that do not saturate network bandwidth. We also limit congestion by separating real-time multimedia traffic from bursty traffic.
OnSIP Call Encryption and Password Security
For those new to telecom specifics, It's easy to think of VoIP security like Internet security. Because VoIP calls happen over the Internet, most of the potential security breaches are found in the same places. On the other hand, VoIP security is fairly new, so there are mainstream Internet security blankets that don't necessarily work for VoIP platforms. Take virtual private networks, or VPNs, for example: They're great for personal browsing and perusing Netflix offerings in other countries, but if someone is hacking a business phone service, VPNs barely scratch the surface of VoIP security. If hackers are attacking you, a VPN doesn't pose much of a barrier relative to the challenge of breaking into an encrypted VoIP phone system.
The only way to absolutely guarantee a secure VoIP connection is to make sure that your calls are encrypted at both ends. OnSIP knows this, and we've built our system accordingly by creating highly secure SIP passwords. People like to comment on our password complexity, but if they were convenient they wouldn't be secure. Because we provide our own SIP passwords rather than asking customers to choose them, we don't have to worry about our encrypted calls regularly getting hacked.
Part 5: OnSIP Partners
OnSIP partners choose to link themselves to an innovative leader in communications technology. We respond to market changes and have time and time again delighted both partners and their clients.
This is particularly in thanks to our unique position in the UCaaS market. We help our partners reach financial success with our standard-setting and cutting-edge technology.
How You Can Make Money Reselling Hosted VoIP Services
Hosted VoIP partner programs offer a variety of ways to make money.
Recurring Commissions
Setting up a hosted PBX for a particular customer will entitle you to ongoing commissions from that provider through the life of that account. These commissions typically are a percentage of the total revenue brought to the provider, and you can increase your percentage as you increase the amount of revenue you bring.
Upfront Earnings
Some platforms offer upfront payments to partners. These payments may have certain requirements to be met (such as the customer remaining for 30 days or paying an invoice), but they will provide a boost to your commission amount early on.
Additional Fees
Many providers will allow you to add on additional fees that are completely under your control. These fees can cover situations such as initial consultation with the customer to discuss business requirements, dedicated ongoing support, and initial phone setup and/or network configuration. These providers will allow you to set and keep all revenue from these fees.
Adding a hosted PBX platform to your portfolio of services is a smart move to make. Hosted phone systems allow a degree of customization not offered by the "one-size-fits-all" on-premise phone systems. This customization will allow you to expand your revenue and offer your services to a wider variety of businesses.
How to Get Started as an OnSIP Partner
One of the most frequent questions that a partner new to OnSIP asks is, "How can I get started? What do I need?" In just three steps, you'll be ready to go!
Sign up: Get started here and a member of our Channel Team will give you a call to discuss your business and customers' needs.
Take a test drive: All of our OnSIP features are free to try for 30 days. Contact us to get an additional $10 of free calling credit to make and receive calls to/from the PSTN.
Get paid: After we've determined that OnSIP is a good fit for your business, we will have you sign our Agent Program Agreement and give you a unique Agent Code. You'll immediately begin accruing revenue once a customer of yours signs up.
Account Setup and Billing
At OnSIP, we provide an integrated solution that greatly simplifies your tasks. The OnSIP admin portal makes it easy to set up and maintain your client accounts, users, and extensions. You can also download call detail records (CDRs) from the portal for your clients with a few clicks. We manage the billing for you!
If you have an existing customer base, it's easy to switch them to OnSIP. Our 30-day trial allows your customers to try out our wide range of phone features.
Not sure if your clients' networks can handle VoIP? Visit our VoIP Test from their network to test latency and jitter.
Support
Even if you are new to reselling hosted VoIP products, OnSIP is an easy way to start. We offer a strong educational support program, providing whitepapers that help you to target specific verticals, as well as a comprehensive Knowledgebase for any support you may need.
We also help you make well-informed hardware decisions for your clients with our comprehensive database of phone and router reviews.