The auto attendant, a feature that used to be exclusive to expensive corporate telephone systems, can leave a lasting professional impression on your callers. The auto attendant phone system allows inbound callers to be transferred to extensions or groups without the help of an operator or receptionist. It acts as your own virtual receptionist, helping you to enhance your business image with each and every call.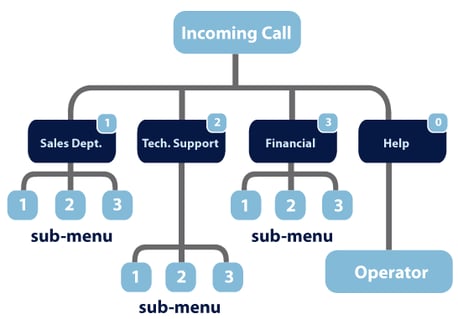 Beyond simply transferring your customers' calls, auto attendants can also be helpful to your business in a number of other ways. OnSIP auto attendants can be fully customized with your own announcements. This provides your business with a great, hassle-free way to broadcast special promotions or helpful information to your customers. Want to let all of your callers know that you are changing prices? Include an announcement to be played when customers get transferred into your sales queue. Getting a very common support question? Add an announcement that explains how to solve it in your support queue. The possibilities are endless.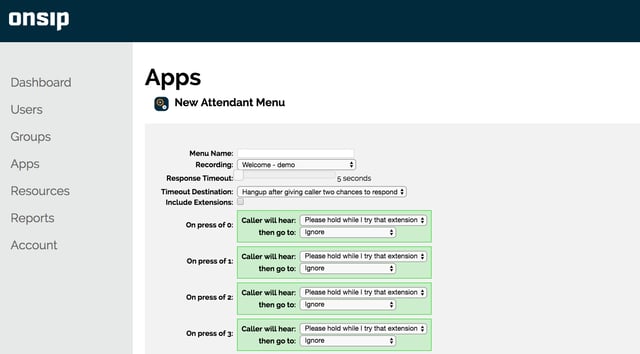 The auto attendant can include a dial by name directory, which is a lifesaver for your callers who know names but not extensions. All they have to do is begin to spell a name via the touch-tones, and your auto attendant will immediately patch them through to the person they're trying to reach.
With business hours routing preferences, OnSIP customers can set up auto attendants that behave differently based on the time of day. For example, at 2:00pm on a Wednesday, inbound calls would go through your regular 'Open' auto attendant and be routed to your employees at their desks first. However, at 2:00pm on Saturday, the 'Closed' auto attendant might automatically route the calls to voicemail or an external device like a mobile phone. Together with business hours preferences, the OnSIP auto attendant ensures that all your important calls are taken care of.