You may be in the process of searching for your business's very first phone system. Or perhaps you've decided to take advantage of the cloud and replace your on-premise phone system with a hosted one.
Whatever the reason, one of the must-have features you're looking for is an administrative portal that allows for easy set up and maintenance of your business's phone service.
Cloud phone systems can meet that requirement. These services have admin portals that provide you with everything you need to manage your business's phones, all within a browser window. Read about a few of the abilities that you can expect to find in them in our post below:
Purchase Phone Numbers For Your Business in Real-Time
Cloud phone systems offer both toll and toll free numbers that are available for purchase. While logged into the admin portal, you'll be able to search through the service's database of available phone numbers and select the ones you want for your company. Some services, like OnSIP, even let you choose the area code and rate center of the phone number you want to buy (learn more about virtual phone numbers).
The purchasing process is done entirely through the admin portal, and you won't have to submit paperwork or wait a few days of turnaround time. Once the numbers are bought, they will be instantly provisioned to your account and ready for use.
You can also request vanity numbers from the service provider. These are phone numbers that spell out a name or set of digits— think 1 (800) FLOWERS. Vanity numbers may cost more than toll or toll free numbers, and they may take a few days to acquire and provision to your account.
Assign Phone Numbers to Any User or Feature Instantaneously
Once you have these new phone numbers in your account, you can configure them in real-time. Decide where you want to send incoming calls to (the phone number's destination) and then save those call routing rules in the admin portal. Phone numbers can be assigned to any user or feature that is on your account, such as a call queue or call group. You can even forward incoming calls for one phone number directly to an outside cell phone!
For times when you need to change a phone number's destination, use the admin portal to complete the task. Simply reassign the phone number to a different user or feature and the switch will take effect instantaneously.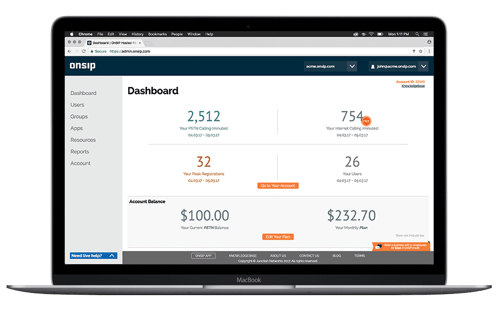 Register Desk Phones in Half the Time, or Less
Registering phones to a cloud phone account can be a time-consuming task. You need to gather many pieces of information (like SIP addresses, usernames, and domains), enter the data in the admin portal and/or phone device, and wait for the phone to complete the registration. Having to register multiple phones for multiple employees can potentially take up hours of your workday.
OnSIP offers an easier way to register your phones with our service. Our boot server (available for five popular IP phone brands: Polycom, Grandstream, Yealink, Cisco/Linksys, and Panasonic) cuts down on the amount of information that needs to be manually entered. Once typed in, a simple reboot of the phone registers it with OnSIP. And future reboots will ensure that the device is operating with the most current firmware version.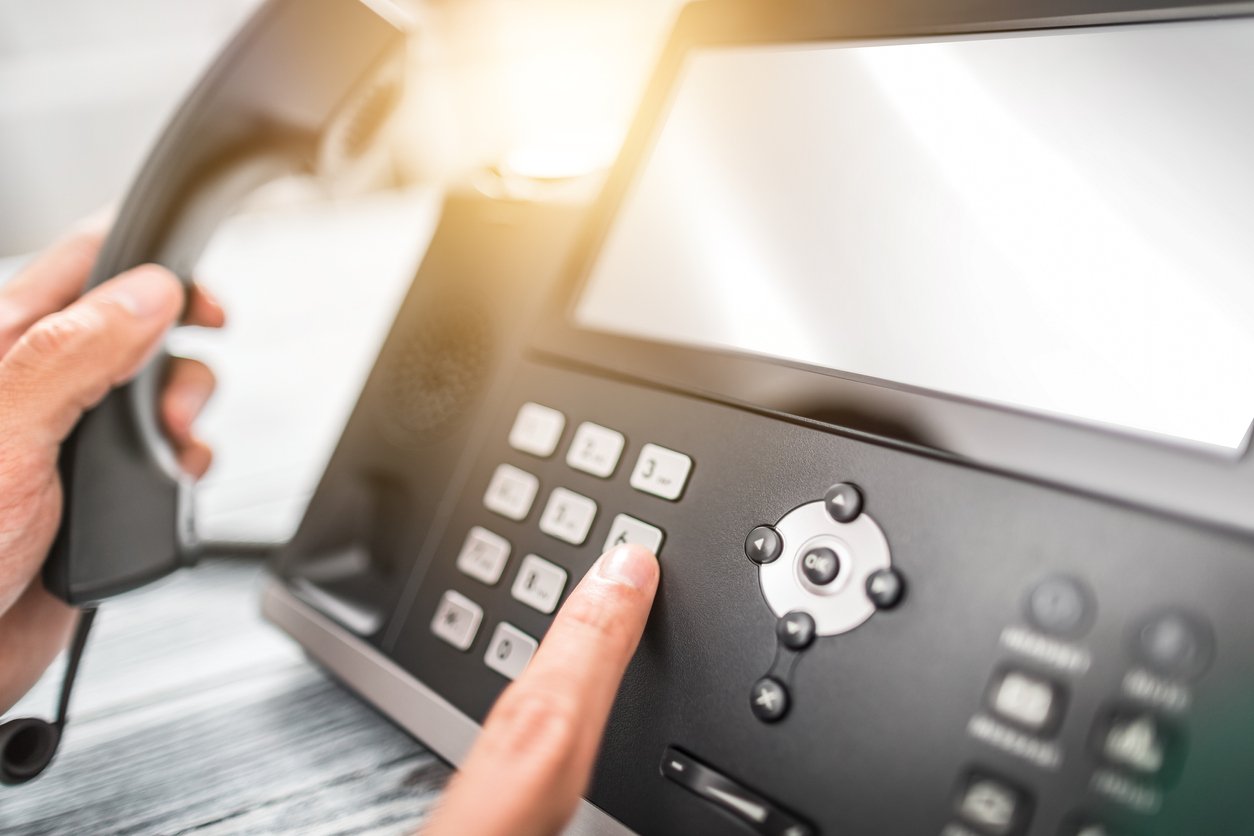 Set and Save User Preferences, and Change Them as Needed
An admin portal equips you with all of the tools needed to add staff members to the phone system, configure their settings, and make changes in real-time at any time. Some examples of what you can do in an admin portal include:
Set up voicemail to email for employees. Use this feature to automatically send voicemail messages to an employee's email inbox. S/he can then listen to messages without having to call into the voicemail manager.
Enable Find Me Follow Me for employees. This feature sends a call through a pre-defined path in order to reach the employee wherever s/he is located. For example, have the call first ring his/her desk phone. If unanswered, then send the call to his/her cell phone, etc.
Add employees to call/hunt groups. Call/hunt groups are used to pool employees together and distribute calls among the group via a pre-defined ring strategy. Depending on the strategy selected, calls will ring all group members' phones simultaneously or in sequential order.
Retrieve Invoices and Bills for Record-Keeping Purposes
When you need to submit invoices to your billing or finance department, you can retrieve them from the web. Cloud phone systems will provide itemized invoices for all charges so that you know exactly how much is being spent on phone calls, monthly user or feature charges (if applicable), taxes and fees, etc.

These invoices are posted in the service's admin portal and can be printed or downloaded as PDF files. The account administrator is also notified via email whenever invoices are posted to an account and payments are made. Your finance department will have in-depth insight into the amount being spent on the company's phone system.
Take Control of Your Business's Phones
Web-based admin portals of cloud phone systems will equip you with an extensive amount of tools and abilities to successfully administer your business's phones. You'll be able to make moves, adds, and changes in real-time at any time, without having to wait for a phone service representative to get around to your requests. And should you need help, you can contact the phone provider over a variety of customer support channels, including: phone calls, support tickets, live chat, and online DIY knowledgebases.