Until now, we've often focused on OnSIP's place in the small to medium business tool chest. Now we're here to discuss how OnSIP is also an excellent choice for SME (small medium enterprise) businesses! Apart from our regular M.O. of consistent improvements across the platform, nothing too drastic has changed in our offerings. So why the shift? Well, we're in a bigger boat now. Intrado acquired OnSIP in 2020, allowing us to expand our resources and customer range. We're still the same OnSIP team, but now everything that makes us great for SMBs is now extended to SMEs, including: reliability, our own people running support here in the US, flexibility in pricing and structure, and mobility for all teams. Hear us out—we're not just dropping another business acronym in our content. We truly mean it, and here's why.
1. Unparalleled Support
We'll start with our strongest asset: our support team. Enterprise businesses may default to the larger telecom providers, but how often do you end up with terrible customer support calls? Most large companies outsource their support, and finding the help you need is as painful as hearing a pop star's nails on a chalkboard. All it takes is one quick look at OnSIP's Trustpilot reviews to see that our customers and partners absolutely love our support team. It's real OnSIP employees here in the US answering the phones, and our average wait time is minuscule compared to your average mega corp. We value your time, especially for SMEs with multiple locations working with cloud software.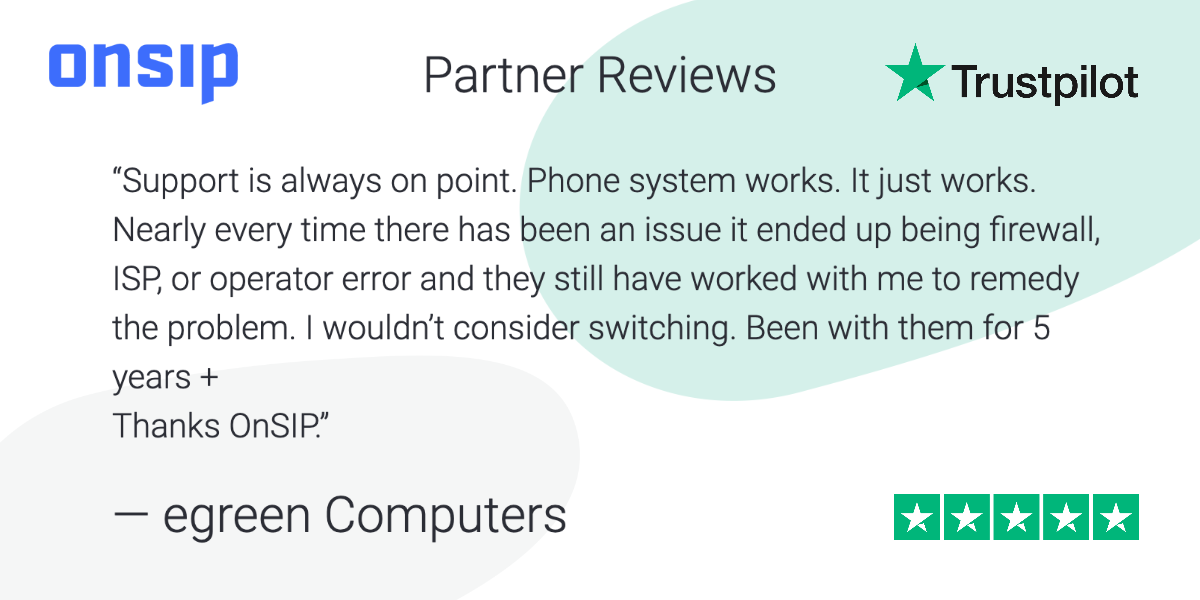 2. Across the Board Flexibility
Opening new locations? Going through a hefty hiring phase? As admin on your OnSIP account you can add users and locations on the fly. We keep our pricing flexible as well, so you can scale your service with your SME and only pay for what you need.
3. Swift Setup
It doesn't matter how perfect your software service might be if setup is a royal pain in the neck. That's why we designed OnSIP's onboarding to be incredibly intuitive so that the whole process takes about a minute for everyone. Setting up the entire system? Less than an hour. The best part? No downloads necessary! Unless of course you choose to use the desktop app, but that's up to you. When you choose OnSIP, you can rest easy knowing that your employees are spending less time figuring out a new interface and getting their lines set up and more time on calls.
4. Enhanced Queue Dashboard
Speaking of dispersed teams, our Enhanced Queue Dashboard is a dynamite tool for SME managers handling multiple locations. With this dashboard, you have a real time overview of what's happening everywhere and can keep track of your sales and support departments. You can view who's logged in and on calls, as well as see the number of calls and average call duration per agent. This data gives you key insights on important decisions like hiring and training, plus you can keep an eye on agent productivity.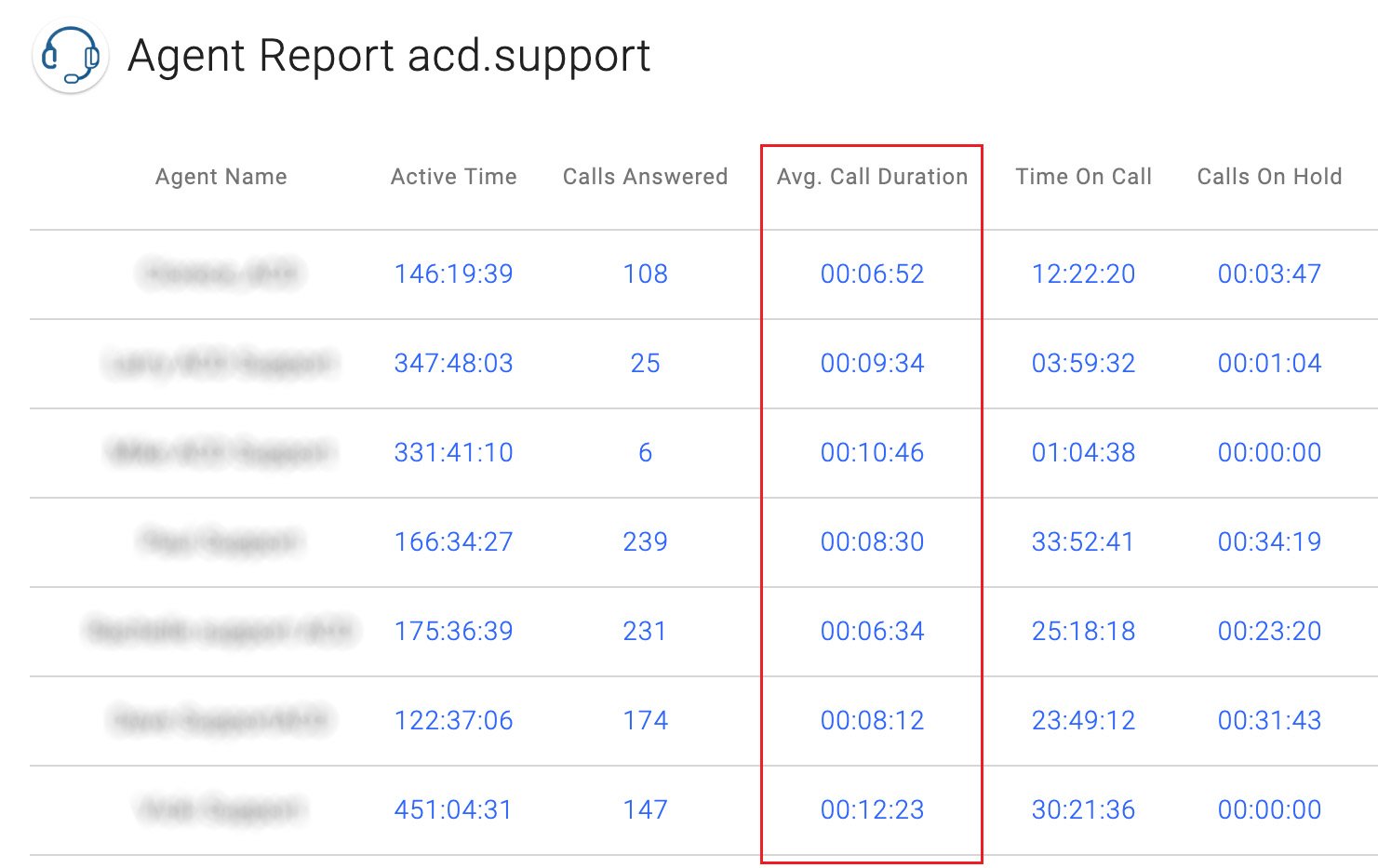 5. Secure Video Conferencing
When we started work to expand OnSIP video calling from one-to-one to full conferencing, we took a security-first approach. Rather than directing calls through a central server, we built a full-mesh network. This means all video calls are end-to-end encrypted, where technically each member of the conference has a one-to-one secure call with every other attendee. To those on the call, it seems like any traditional video conference with everyone in the same room on the same screen. That means there's no chance of rogue additions to your meeting like some other popular video meeting apps dealt with in 2020.
6. Pick Your App: Desktop, Web, or Mobile
As we just mentioned, the only download you'll need for OnSIP is the desktop app if you prefer using that. But we also have a web app and mobile app! There's not much value in a remote-friendly phone service if you're chained to one way of answering the phone. OnSIP hosted VoIP calls come in anywhere you're logged in, so you can pick up from any app or your desk phone (if you're next to it, of course).
7. Security, Compliance, and Reliability
As a VoIP provider, we naturally emphasize security and compliance. OnSIP service, including video conferencing, offers end-to-end encryption. Our incredible engineers handle all patches, bugs, and updates so that you can get to work without worrying. We ensure that your SME can meet any compliance requirements as well by storing call recordings in a location you control.
And finally, a VoIP provider is only as good as it is reliable. We'll leave you with our patented reliability: We built OnSIP from the ground up to ensure that it never fails our customers. From cybersecurity to reliable service, we have you and your SME covered.