What's so great about a hosted phone system? While telephones have been around for decades, VoIP technology is credited with bringing about many of the phone features that we now associate with modern calling.
Just think about the last time you called a business. Were you greeted by a recording with menu options? Were you given the opportunity to dial a direct extension? Did you listen to music while waiting on hold?
The fact that these experiences are expected by consumers is a sign that your organization should adopt a cloud phone system. Not only can these features save your organization time and money, they also portray a sense of professionalism and keeping up with the times.
Here are ten of the most popular phone system features that OnSIP customers use on a daily basis to manage and streamline their business calls.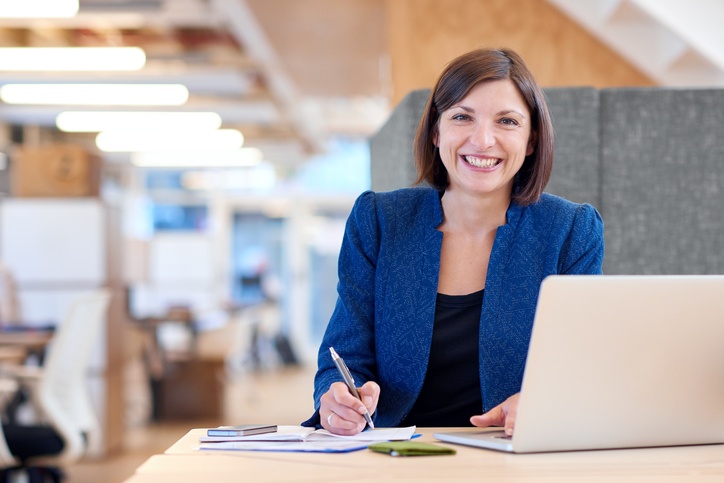 1. Voicemail Box
While voicemail service did not originate with VoIP technology, it has become a staple of a business phone system. If someone is unable to reach your company or an employee, having a voicemail box ensures that he/she can still leave a message. If the line simply rings indefinitely or ends after a certain number of rings, you have just wasted someone's time, and likely lost a customer by doing so.
On the flip side, advances in hosted phone systems have also made it easier to manage voicemail messages. Some providers offer web portals for users to access their voicemail box online and listen to recordings, view information about the call, and delete old messages. Users also typically have the option to upload a custom greeting and to enable voicemail to email notifications. Custom voicemail greetings add a personal touch and provide callers with what to expect after leaving a message. Check out our blog post on sample scripts to use. Voicemail to email ensures that employees never miss an important message.
2. DID (Phone Number)
Direct Inward Dialing (DID) is a PBX service that allows a phone number to have multiple extensions. In order words, a business can purchase one phone number for the whole office, and assign unique extensions so everyone has a direct 'line' to their phone.
There are benefits for both sides of the call. A company can easily scale and give phones to new employees without having to purchase new phone lines. Callers can dial a phone number followed by a three- or four-digit extension (once the call is connected) to reach a specific person directly, without having to wait for an announcement or phone menu options.
With a hosted phone system, customers usually have the option to either port an existing phone number or purchase new ones. In addition to local phone numbers, providers offer toll free and vanity telephone numbers.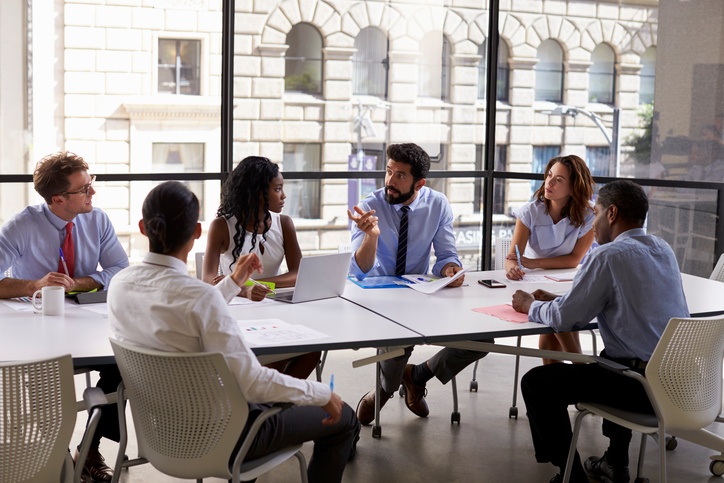 3. Conference Bridge
A conference bridge allows multiple people to participate in a group call. Users typically dial an extension to join the conference bridge, which may require a PIN. Most providers allow 10-15 parties to join simultaneously.
Conference calling is a valuable tool for companies with several offices or remote employees. With free internal calling, minutes on these calls don't cost your company any money, and allow for increased collaboration and communication among teams.
4. E911 (911 Emergency Dialing)
Regular 911 emergency services are based on the physical location of your phone line. In order to provide customers with emergency dialing, hosted VoIP providers typically offer third party E911 services.
For these services to work, the admin user must provide the location of the main office or the location of each employee to ensure that when someone dials 911 on a work phone, the correct local emergency line will be connected. The last thing a company should worry about is that the work phone is not capable of getting help during an emergency.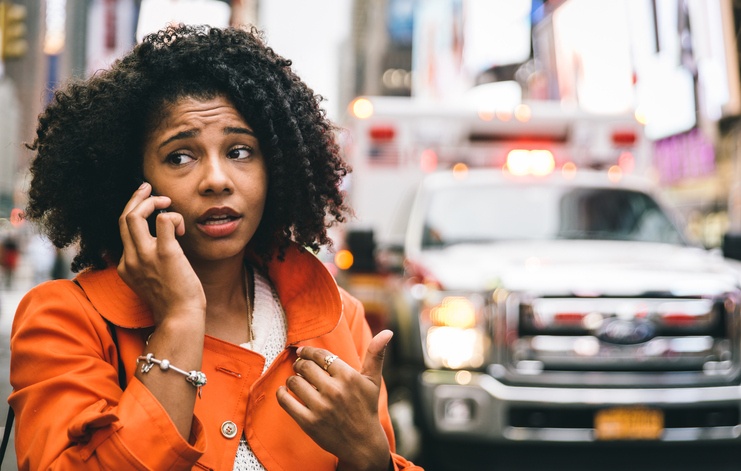 5. Music on Hold Channel
Music on Hold is a common way to entertain callers while they wait on the line. While waiting on hold is not exactly the best experience, giving callers to something other than white noise to listen to is an opportunity to boost their mood, promote ongoing offers, or simply provide a distraction.
Most businesses customize the audio to a specific playlist or recording that matches their brand. OnSIP customers can pull from live radio stations and set different music on hold streams for each individual user.
6. Ring Group
A group is a common business VoIP feature that allows multiple users to answer calls to a single line or extension. Ring group strategies include simultaneous ring, where the call rings everyone in the group until someone picks up, and hunt group, where the call rings each phone for a set amount of time in an preset order until someone picks up.
These ring strategies help ensure that no calls slip through the cracks. While queues are better for call center type setups with agents sitting in a room, ring groups are great for teams that are spread out or on-call. Whether it's an after-hours response team or the field unit, calls will ring until a person in the group picks up before leading to a voicemail box.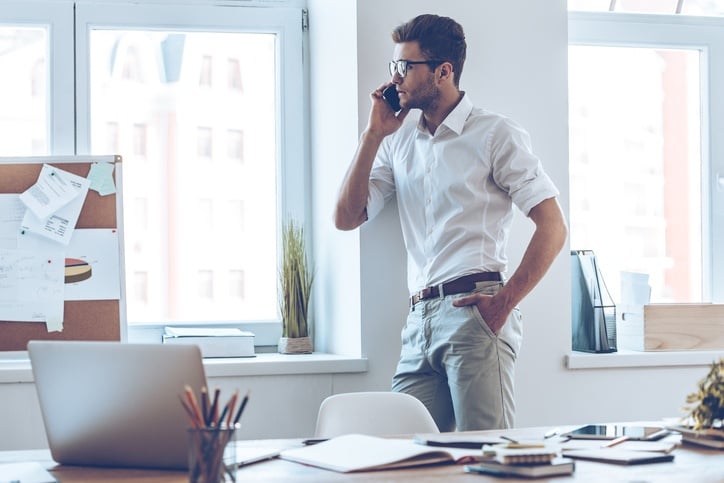 7. Attendant Menu
An attendant menu, or phone menu, is a feature that allows callers to listen to a recording and navigate to different destinations using their dialpad. For example, callers can enter "1" to reach the Sales team, "2" to reach the Support team, etc. This helps play the role of receptionist and offers the ability to play key pieces of information to callers.
For example, some customers may call asking for directions to your location or holiday business hours. The answers can be recorded and selected as a menu option, saving your staff time spent on answering basic questions. It also frees up your phone lines and lets the caller transfer himself/herself to the appropriate destination on their own.
8. Business Hour Rule
Business Hour Rules are a simple cloud phone system setting that allows callers to be routed differently when your office is open or closed. By setting a few simple parameters based on time of day and day of week, you can change the way your phone menu greets callers and let them know how to proceed.
When callers reach the business during office hours, the calls can be answered by a live receptionist or attendant menu. When calls are received after hours, a different recording can provide information about the business and/or lead directly to a voicemail box, saving callers from having to wait on line to find out that nobody is available.
9. Dial by Name Directory
A dial by name directory is another feature that makes your phone service more DIY. Instead of waiting to be connected with an operator or receptionist, callers can spell out the name of the person they wish to reach using their dialpad. This narrows down the list of options and time spent transferring calls.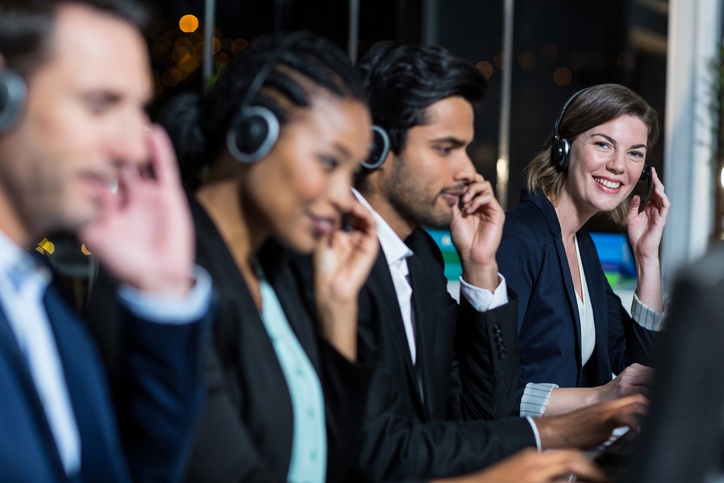 10. Enhanced Queue
Last but not least is queues. A queue is a way of routing incoming calls so that they are distributed among a team of agents based on availability. Rather than ringing all phones simultaneously or moving down a list, each call is paired with the next available person. This is common among Sales and Support teams who experience high call volume.
OnSIP customers who use Enhanced Queues can access additional call supervision and reporting tools to help manage incoming calls. This includes a real-time dashboard of all agents and calls and customizable reporting. Supervisors can also listen or join ongoing calls and add or remove agents, depending on the call traffic. This ensures that all calls are being handled professionally and promptly, leading to higher customer satisfaction and more efficient staffing decisions.
Stay Connected with Business VoIP Features
Consumers are used to navigating automated phone menus to get to their desired destination. They are familiar with using a touchtone keypad, leaving voicemail messages, and waiting on hold. Giving callers anything less might cause them to second-guess your business.
While the features listed above are the ten more popular among OnSIP customers, there are plenty of other hosted VoIP features that businesses rely on daily. From mobile softphones to call recording to global availability to CRM integrations, organizations from all industries can benefit from a business phone system. Click the button below to see a complete of hosted PBX features that can benefit your business.