Unfortunately, Mother Nature's fury is a common occurrence in our world. The good news is that there are countless people and organizations who step up to provide a helping hand to victims of natural disasters. One of those organizations is the United Rescue Alliance (URA).
Recently, the URA needed to quickly deploy a call center as part of their response to the wildfires plaguing central Texas. Having had past experience with OnSIP—they used our hosted VoIP service to set up a COVID-19 hotline back in the early days of the pandemic—they returned to OnSIP for this new deployment.
We spoke with Hope Poorman, the Community Impact Coordinator at the United Rescue Alliance, to learn about their disaster response process and how they use OnSIP to connect victims with much-needed resources.
Coordinating Disaster Relief from Central Texas
Founded in 2019, the United Rescue Alliance is an international crisis response agency based in Abilene, Texas. Doing much more than just disaster relief, the nonprofit organization has a three-fold mission that focuses on preparation, response, and transformation after natural disasters. As Hope explains further, the URA "hosts training programs for first responders on how to be resilient in crises, provides immediate disaster relief in the forms of physical, emotional, and mental help, and transforms stricken communities with post-event economic opportunities."
The URA sends teams to disaster-affected communities all across the globe, from the U.S. to Central America to Africa. Before sending a team, the URA first connects with local community leaders to ensure that they are invited into the area. Once there, they assist the communities in long-term recovery and rebuilding efforts.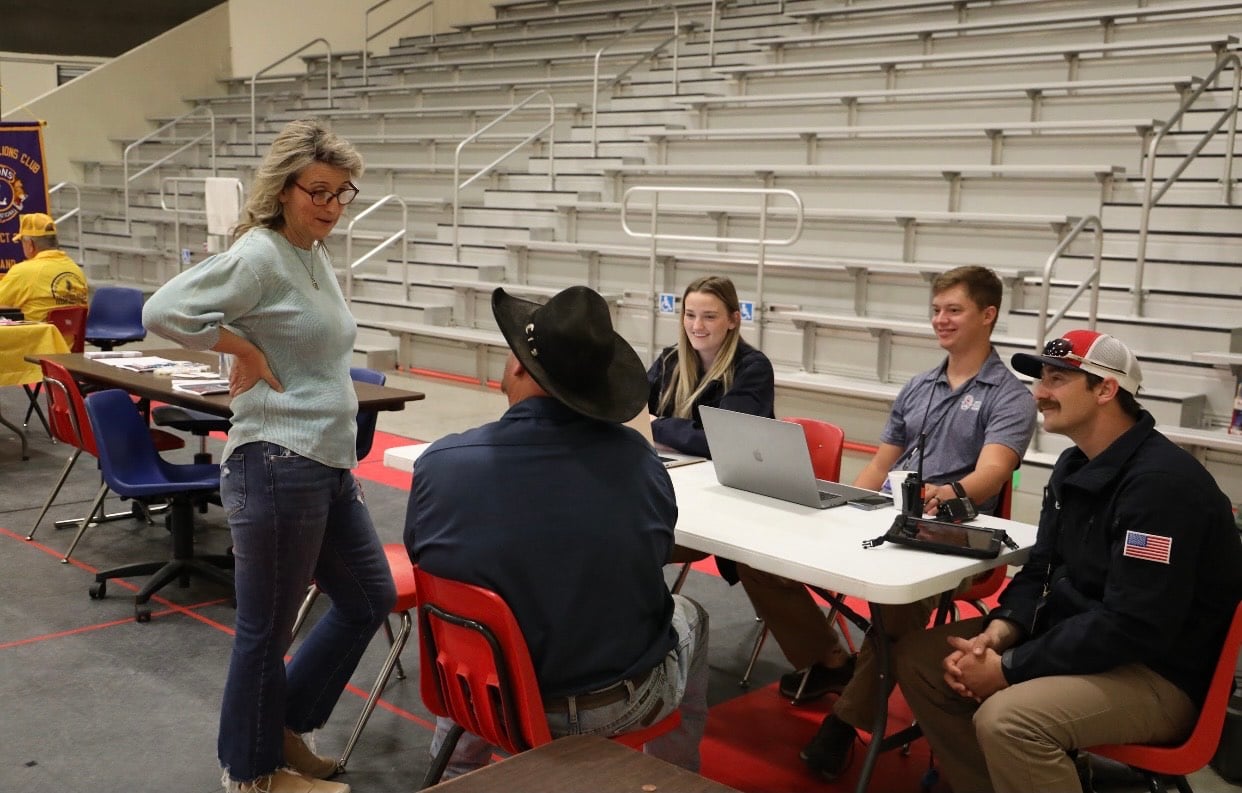 As an example, Hope provided some details on the organization's response to Hurricane Dorian in 2019. Teams were sent to the affected islands in the Bahamas and stayed for six months, aiding the victims there. Once those teams departed, the URA continued to provide local leaders with consultations and advice from their Abilene headquarters.
If you'd like to learn more about how you can help, consult the resources on the United Rescue Alliance's website. You can make financial donations to this nonprofit there. You can also locate active volunteer opportunities if you wish to give of your time.
Setting Up an OnSIP-Powered Call Center in One Afternoon
One of the latest deployments of the United Rescue Alliance is in central Texas, where recent wildfires have devastated communities throughout Eastland County. Hope reports that as of the end of March 2022, seven wildfires have burned 100,000 acres of land, destroying 140 structures and upending countless lives.
As part of the plan to assist the afflicted communities, the URA team needed to quickly set up a call center. Local community leaders wanted a new wildfire response hotline that they could direct the general public to for questions, help, and more.
Remembering the ease-of-use and reliable VoIP service they had with OnSIP in the past, the URA team in Eastland County turned to OnSIP again to swiftly power their new call center.
Hope and her colleagues began working with Rachelle Solomon, an OnSIP Account Executive, to set up the new account. The URA team did not have a large IT department at their disposal; yet, they were able to work in tandem with Rachelle to configure the VoIP account to their requirements.
The team purchased a local phone number from OnSIP to use as the hotline and subscribed to our Unlimited Plan to take advantage of unlimited calling minutes. Rachelle also worked on a couple of recordings for them—specifically for their auto attendant and an after-hours announcement.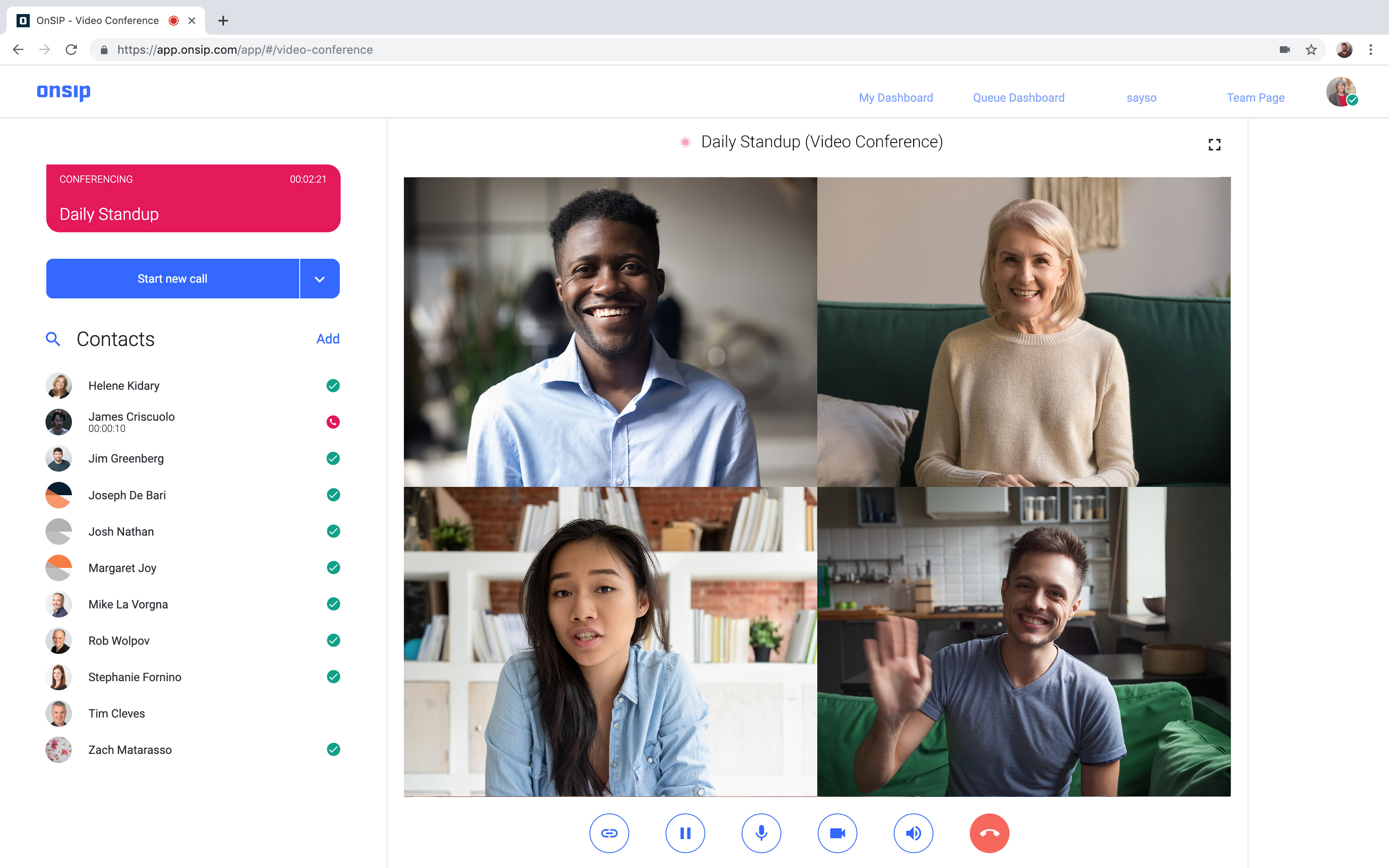 Rather than acquire physical desk phones, Hope and her team decided to use the OnSIP desktop app, our free softphone application. They simply downloaded the app to a few computer devices. Volunteers, equipped with USB headsets, would then be able to use the app's keypad and call control buttons on their monitors to answer incoming calls to the hotline.
Using OnSIP to Connect Victims With Resources They Need to Rebuild
In the space of a couple of hours in just one afternoon, Hope and the URA team set up a complete call center with OnSIP—from phone number to softphone apps. Volunteers, answering calls in the OnSIP desktop app, take down wildfire victims' contact information, survey their immediate needs, and process callers' donations. Pertinent information is logged into URA Connect, the nonprofit's proprietary software that acts as a database of victims' contact info, donations, volunteer profiles, and much more. Volunteers can also use the software to help match victims with available resources.
In the hours and days after severe weather strikes, the simple act of a phone call takes on monumental importance. We're honored that the United Rescue Alliance turned to OnSIP for their vital communication needs in this deployment in Texas. And we hope that the calls made to and from this call center provide comfort and facilitate help to people as they rebuild their lives and communities.