With incentives that include savings on your energy costs, reducing your carbon footprint, and raising your property value, solar power is a highly attractive choice for your energy needs. And Intermountain Wind & Solar is making solar power accessible to homes and businesses from Idaho to Nevada and Oregon to Wyoming.
The clean energy company recently switched to OnSIP hosted VoIP. We spoke with Matt Visnovsky, IT Systems Administrator of Intermountain Wind & Solar, to learn more about his business, as well as how his remote working staff members and on-the-go installers utilize OnSIP during their workdays.
Bringing Clean Energy to the Western US
Established in 2008, Intermountain Wind & Solar has installed thousands of residential and commercial solar systems all over the Intermountain West. Some notable projects include: Salt Lake City Public Safety Building, IKEA, eBay, SLCC Lifetime Activities Center, and the Utah Olympic Oval. Intermountain Wind & Solar is also a certified Tesla Powerwall Installer specializing in battery backup systems for homes and businesses.
If you've been thinking about "declaring your energy independence" by switching your home or business to solar power, you'll find an assortment of resources on Intermountain Wind & Solar's website. There's information on tax incentives and tax credits—available at the federal and state level—for solar panel installation. And in their Learning Hub, you'll also find articles and videos on battery backup systems and how much money you can save by using solar energy.
Wanted: A Cloud Phone System to Keep Pace With Traveling Staff
Intermountain Wind & Solar was a customer of Fonality (provided by NetFortris) for many years, using an on-premises VoIP system. At the time, they did not have access to a mobile app for their staff members. But they were able to set up call forwarding to employees' cell phones so that they could make and receive calls while away from the desk phones in their offices. "Because we are a Utah solar company, our job sites can be virtually anywhere. Whether that be in the deserts of Moab or off-grid in the Uinta Mountains, our salespeople and installers are constantly on the go," says Matt.
This configuration worked for them for a long time...but then the COVID-19 pandemic hit. When they had to close their offices due to the health crisis, they realized that they needed a phone system that could offer them much more flexibility in their day-to-day needs.
"Ultimately, the decision to go with OnSIP was easy because it was the best balance of the three: cost, manageability, and features."
Matt began researching new cloud phone systems for his company. "I was concerned about three primary questions," he notes. "How much would it cost, what features did it have to offer, and how easy was it to manage?"
He created a spreadsheet that displayed his company's actual usage costs with Fonality. He then added in the estimated costs of VoIP services that he was looking into to compare each by price. He also took advantage of the 30-day free trial with OnSIP to get an idea of how setting up features and managing phones would work in our Admin Portal.
"Ultimately, the decision to go with OnSIP was easy because it was the best balance of the three: cost, manageability, and features."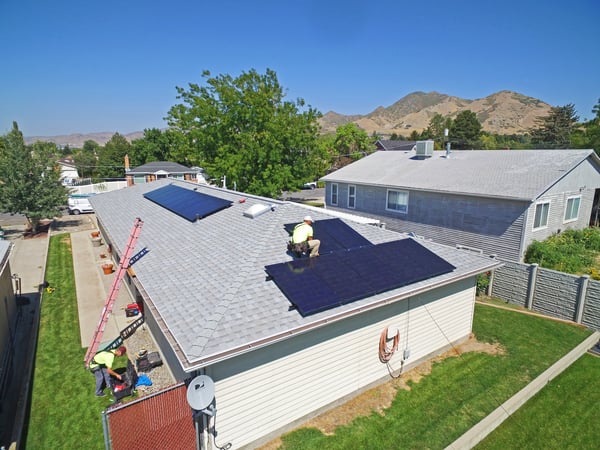 OnSIP Hosted VoIP Connects Staff in any Location
Since implementing OnSIP at Intermountain Wind & Solar earlier in 2020, Matt has seen firsthand how seamlessly our cloud phone system flexes to meet the varied needs of his staff members. "Simply put: OnSIP has allowed us to easily transition our users to be able to work from anywhere. Whether it be the Android/iOS app, the desktop app, or even so far as taking their desk phones home, OnSIP just works so well out of the box."
Matt personally uses all three of our softphone apps, which enable him to make and receive calls, listen to his voicemail messages, and see if colleagues are available or away. "I personally rely on all three of the apps. If I'm on my home computer, I'll pull up the web app. If I'm on my work PC, I'll use the desktop app. And if I'm on the go, I'll pull up my Android app. Because the flexibility is there, I use it!"
"Simply put: OnSIP has allowed us to easily transition our users to be able to work from anywhere."
He also illustrates why his company's main receptionist is a big fan of the new OnSIP service: "I know our front desk receptionist loves it because she can act as the 'operator' from her PC or her cell phone—she is no longer tied to the front desk! The interface is so simple that my users can figure it out with little instruction." By using the web or desktop app, the receptionist can see which staff members are available or on a call, one-click voice or video call each colleague, and even send calls to them via drag-and-drop transfer.
OnSIP Helps Continue Business Operations During the COVID-19 Outbreak
Our softphone apps are part of the reason why OnSIP excels at uniting staff members who are in different locations under the same phone system. By logging into one of these apps, you can interact with your coworkers over voice, video, and even in-app chat no matter where you're working that day. Matt explains how using OnSIP during the business closures and stay-at-home orders forced by the COVID-19 pandemic has helped—and continues to help—Intermountain Wind & Solar operate as normally as possible.
"I have heard of a few employees taking home their desk phones, but most of them find a favorite pair of headphones and fire up the desktop app. Since we have implemented OnSIP, it has been 'business as usual,' and as previously mentioned, our receptionist has been able to continue serving as our 'operator' throughout the stay-at-home orders."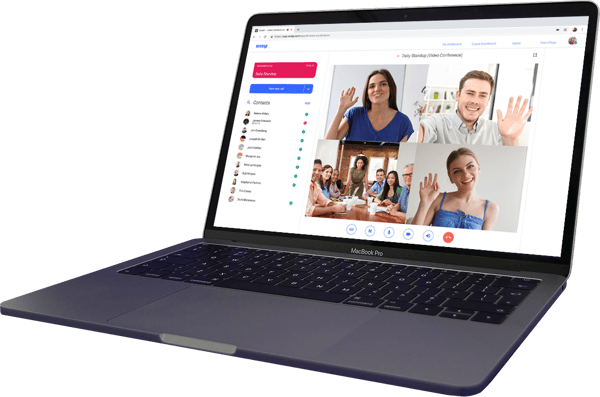 Other OnSIP Hosted VoIP Features Improve the Caller's Experience
As for other business calling features, Matt set up an on net conference suite for conference calls, as well as auto attendants and ring groups to help his company's customer service outreach. "OnSIP's auto attendants and ring groups are great for customer self-serve, and our caller attrition rate is observably lower," he says.
OnSIP Customer Success: An Integral Part of Intermountain's Support Team
"Sometimes it feels like I have my very own IT sub-department just for phones!"
That's Matt's response when asked about the times that he's contacted our Customer Success Department. While he administers his OnSIP system directly within our web browser Admin Portal and can make moves, adds, and changes in real-time there, he knows that he can rely on our Customer Success Team when he has questions about a feature or needs assistance with configuring one.
"Dylan Cortina has been a rock star for us throughout the process of transitioning to OnSIP. I've also worked with Mike Steiner from your Porting department and Clorece Kulp from your Customer Success department. At one time I reached out to Clorece about an issue that two of my users were having. Clorece took the initiative to go above and beyond by calling those two users and working with them directly to determine the cause of the issue and ultimately present a solution to them."
OnSIP is happy to support businesses across the United States by keeping their employees connected to coworkers and responsive to customers—especially during these uncertain times brought by the COVID-19 pandemic. And we're even more excited to be able to help Intermountain Wind & Solar in its mission to bring clean and renewable energy to all Americans.