Skip The Landline. Choose VoIP.
Would you choose 19th century technology for your 21st century business, or the alternative that updates in real time with modern technology? Obviously, the latter, right? Your typical PSTN (public switched telephone network) landline might seem like the solid choice since it doesn't rely on electricity, but we weren't joking with that 19th-century quip. Landline technology hasn't changed since its invention. The infrastructure is outdated and on the verge of crumbling. Society has changed to broadband and mobile technology, so it's not even worth investing in updating, expanding, or repairing existing PSTN infrastructure. Don't take it from us—let the country's largest PSTN provider convince you:
"Our current infrastructure has served us well for almost a century but it no longer meets the needs of America's consumers. The transition to broadband and IP services that has already begun is driven by consumers who are moving to the Internet and choosing to connect in ways not imagined just a decade ago."

—AT&T's response to the 2013 FCC move to start switching national communications platforms to IP-based service.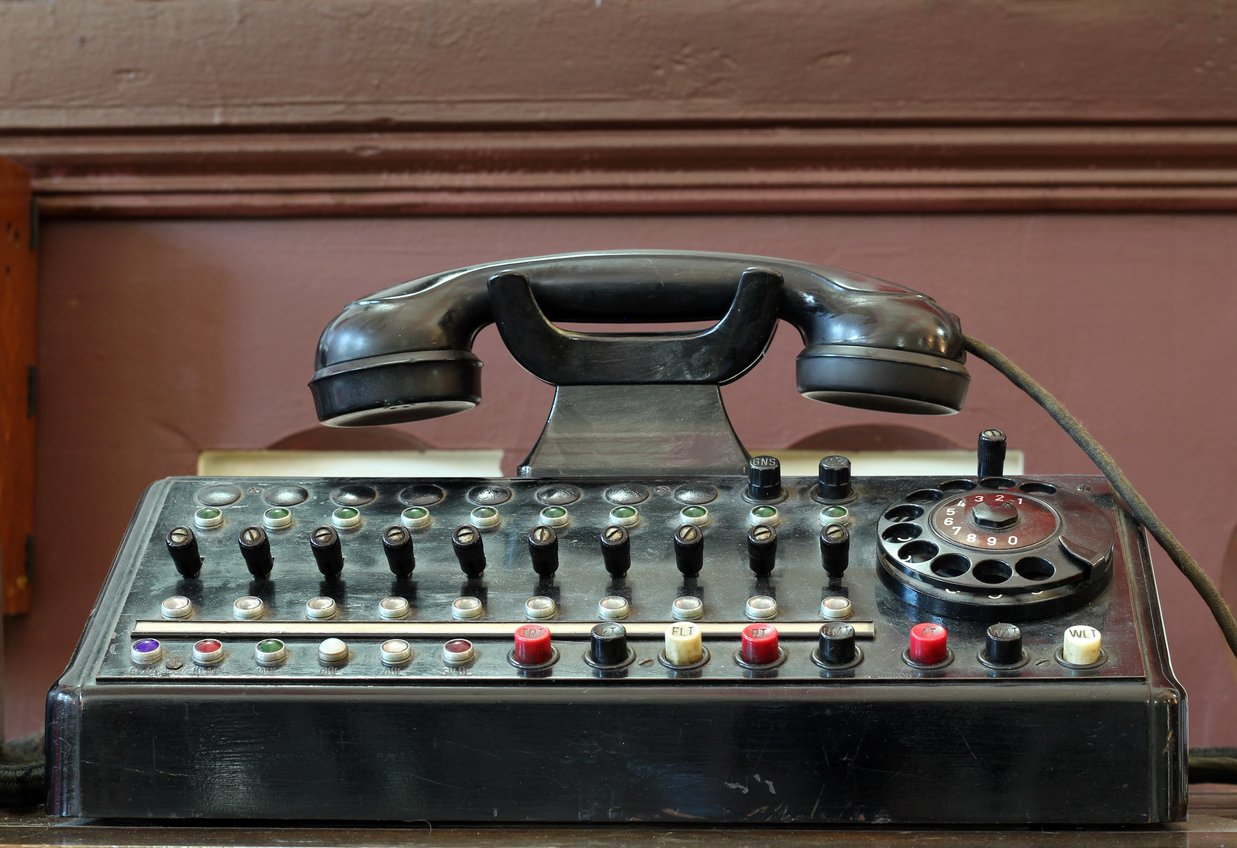 Is VoIP Reliable?
In a nutshell, yes.
Landlines: Outdated technology not worth investing in even on an infrastructure level. Also, expensive.
VoIP: Highly adaptable and scalable communications platform built on the same Internet technology that drives society.
We've concluded that VoIP is the more reliable business phone service option, especially with an eye toward the future. There are loads of VoIP providers out there, so why choose OnSIP?
Why OnSIP Is the Most Reliable Business VoIP Provider
1. Our Patent
We're geographically distributed in more ways than just our staff locations. We have two data centers: one in NYC and one in LA. If one goes down, we easily switch everyone to the other. This works for situations as simple as routine maintenance & upgrades or as dire as Hurricane Sandy.
2. The "Many Small Parts" Approach
Just call us Google. Many, if not most, VoIP companies opt for the multimillion dollar switch or two approach. Basically, they put all their eggs into a single hardware basket in a data center. Sure, it can route tons of calls at once, but if it gets knocked out, all of their customers are left high and dry. We chose to create our system from scratch, so we opted for a more customer-friendly distributed structure. While distributed systems aren't unique by any means, they're not overly common in the VoIP world. We built OnSIP's platform from many small parts. That means if one bit goes down, we simply move everyone reliant on it to another bit. No matter what, we have a backup for you. We're not the Death Star, where one tiny flaw takes the whole thing down. Besides, the modular structure allows us to scale your business VoIP needs with your growing company.
3. Our Support and OnSIP Reviews
Back-patting aside, we put huge stock in excellent customer service. Seriously, which other company regularly has its CEO & cofounder answering support calls? Our Support team likes to be humble, but Marketing writes the blogs and we like to give props where props are due. Average call wait time: regularly under 20 seconds. Department most often mentioned in our glowing Trustpilot reviews: Support.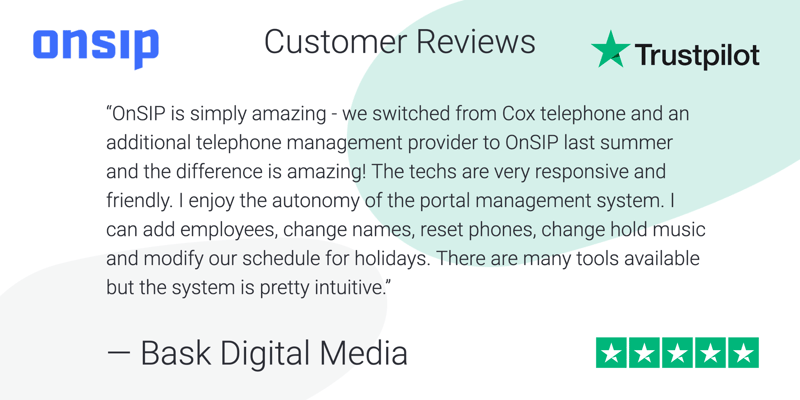 When it comes to VoIP reliability for business, OnSIP can't be beat!