While there are many ways for businesses to connect with customers and prospects, phone calls remain a primary method of communication. But with the rise of remote working and telecommuting, today's sales reps—and employees in general—can't be tied down to a physical phone in one location. In order to be productive, they need flexibility.
Daniel Johnson, VP of Sales at iGlobal Stores, addressed this problem in an innovative way. He got rid of all the physical phones in the office and set each employee up with their own personal softphone—software that enables users to make and receive calls on a computer. His decision untethered his team from their desks and allowed them to become more efficient and productive at their jobs.
In this case study, we explore what motivated Daniel to get rid of his phones, and how it has helped his business in both the short and long-term.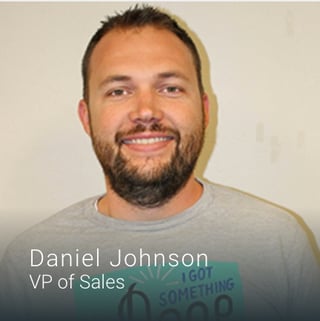 iGlobal Stores: eCommerce Software in the Cloud
iGlobal Stores is a SaaS company that creates cloud-based software and APIs to simplify cross-border selling for ecommerce businesses. They provide an improved checkout experience for the international consumer, the tools the merchant needs to manage the sale, and the connections to the merchants' partners including their carrier of choice.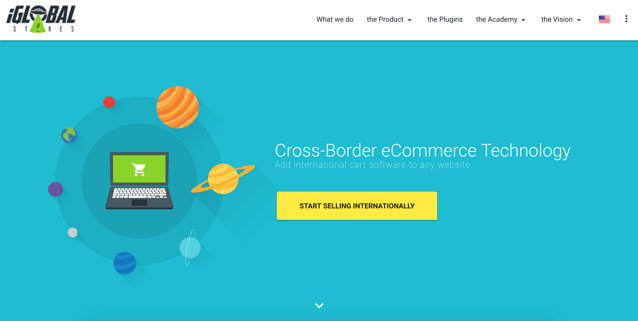 Difficulties with an On-Premise Phone System
As a software provider that hosts its service in the cloud, the company found that using an on-premise phone system restricted its growth and adaptability. Daniel had to ship desk phones to the company's remote workers and walk them through the setup process. When he had to travel for business, Daniel's only option was to give clients his personal mobile number so he could be reached while on the road— not an ideal solution.
"With our previous phone system, I was hesitant to give out my office phone number because I'm hardly at my desk. I travel a lot, I have meetings, I do sales presentations. So when I gave someone my phone number, I was giving them a number to call someone, but not necessarily get an answer."
Another burdensome problem he encountered with his in-house PBX system was maintenance requirements. When service issues affected the phones, he or someone on his team had to stop what they were doing to fix them. As Daniel explains, "It worked, but whenever we had issues, it was a pain for me or someone else on my team to try to fix them. We're not phone experts, and we don't want to spend our time worrying about phones. We're not in the phone business."
Expectations for a Cloud-Based Phone System
Daniel wanted a solution that would give him and his coworkers the tools they needed to take work calls and stay connected to the office, no matter where they chose to work. He began researching cloud phone system providers that would allow him to get rid of physical phones altogether.
"Having a cloud phone system was extremely important to me. I wanted something that was accessible anywhere, as we have remote workers and people who travel quite a bit. I wanted to provide them with a web-based app that wasn't tied to bulky phone hardware."
A softphone app would equip his remote working colleagues with an easy-to-access communications device. Instead of being tied to a hard phone on their desks or in their homes, they could simply log into a web-based softphone on any computer and have everything they need to answer calls, chat with colleagues, and respond to voicemails.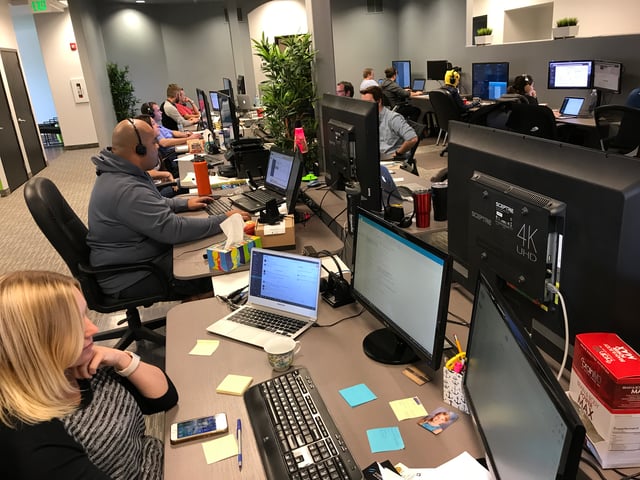 Deploying softphones would also let him declutter his company's office. "We have an open workspace, so having Ethernet cables running to our business phones is messy and makes our office look disorganized," notes Daniel. Physical phones take up valuable desk space that, once removed, could give each employee more room.
In addition, they could get rid of the piece of paper that sat on everyone's desks that listed extensions for each co-worker and instructions on how to transfer a call on the desk phone. Every time a new employee joined the team, the document would need to be updated and re-distributed. By using a softphone app, Daniel could minimize paper waste and help employees save time spent looking up extensions or instructions.
Business Benefits of OnSIP's Softphone Application
One of the primary reasons Daniel chose OnSIP for his team was the OnSIP app, our on-the-go business phone and complete desk phone replacement. It took less than five minutes for him to train his colleagues on how to log into the app and set it up. "The day we turned on OnSIP for the team, they were all using the app," says Daniel.
Notably, there was no negative feedback from his colleagues in switching from physical phones to the app. "I was worried that there was going to be some pushback from people because they had used desk phones for so long," recalls Daniel. "But user adoption has been great—nobody has switched back and everyone likes using it."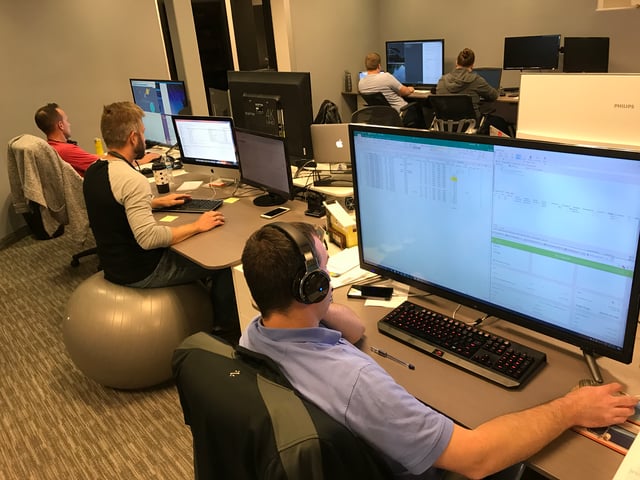 Making Phone Calls More User Friendly
Daniel reports that the OnSIP app is also easier to use than a physical desk phone and lets him and his colleagues work more efficiently. He notes the example of transferring a call: with a physical phone, the user has to push a few buttons, dial his/her coworker's extension, and potentially even enter a PIN code. The app allows for a much more user friendly transfer process: from the interface, the user can simply drag-and-drop the active call onto the coworker they wish to send it to. No buttons to press or extensions to remember!
"One of the biggest benefits is that it's easier for our team to provide service to our customers over the phone. They're already on the computer all day, so to have the phone integrated with the technology makes it easier for them to answer a phone call or transfer a phone call. Shortcuts like that make them a little bit more efficient."
He elaborates on how having the app in a browser tab makes it easier for the Customer Success Team to support customers over the phone. Since iGlobal Stores provides a web-based portal to its customers, staff members already work out of their browsers every day. They can leave the app open in another browser tab and pull it up as needed. And with popup notifications for incoming calls, they don't have to worry about missing a call.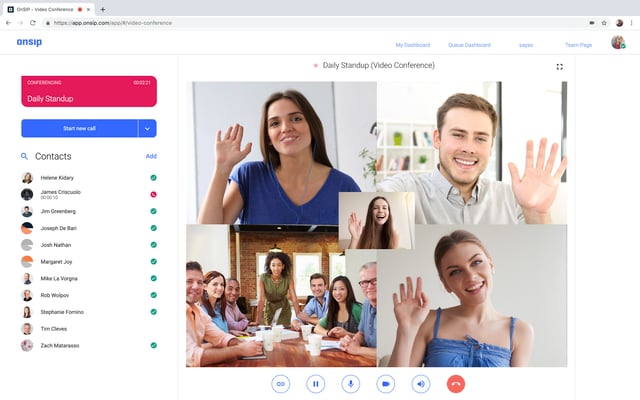 Adapting to a Flexible and Mobile Workforce
Finally, the app enables more staff members to man the phone lines, since each employee has their own portable work phone. "One of the problems we had before was that some of our remote workers had no phone, or just a home phone," states Daniel. "OnSIP has enabled us to give everyone a work phone, which helps lighten the load on our team. For example, more Customer Success team members can now answer the phones without having to physically be in the office. The app gives us a lot more flexibility."
Softphones: A Versatile Communications Tool
In getting rid of physical desk phones at his company, Daniel took a leap of faith. For decades, employees have relied on business phones to accomplish their daily work tasks. However, by equipping his colleagues with a software-based phone, he gave them an important tool that adapts to their habits and sets them up for success at work.
He also gave iGlobal Stores a critical way to acquire new talent. He notes that Millennials are a large percentage of the workforce and that it is critical to provide them with technology that mimics the apps they already use on their personal smartphones.
"The younger workforce is more apt to use the OnSIP app because it's more familiar to them than a physical phone. When you put the right pieces of technology in their hands, they really thrive and become the most productive."
Whether it's using the browser-based app or downloading the desktop version, Daniel's team members have the freedom to work in the way that's most comfortable to them. His final piece of advice to businesses who are slow to adopt cloud-based software: "If you're not providing your employees with tools that can help them be successful, you're setting yourself up to fail."