MANA Nutrition, established in 2009 by CEO Mark Moore, is a non-profit organization working to help feed and save children suffering from severe acute malnutrition (SAM). To do this, the company developed a product called MANA ("Mother Administered Nutritive Aid"), a ready-to-use therapeutic food ("RUTF") consisting of a fortified peanut paste containing vitamins and all of a malnourished child's basic nutritional needs. Three servings of MANA a day for six weeks will save the life of a malnourished child.
As a popular phone system for nonprofit organizations, OnSIP has helped make it easy for MANA Nutrition to grow and develop, allowing them to reach more children in need.
"No matter where we are, we're covered," said Troy Hickerson, Development Director at MANA Nutrition, during an interview with OnSIP.
Making It Easy
MANA is distributed across Africa with the help of the AIDs Organization. Since employees are always out on the road, the company found that it needed a reliable phone service that would accommodate the way they worked. They needed flexibility.
With OnSIP, the MANA Nutrition team is now able to get in contact with each other in multiple ways. They use free extension-to-extension dialing, which works regardless of where an employee is physically located. The team also uses the external phone numbers feature which allows callers to find them when they're away from their OnSIP phones. "When someone is trying to reach us on our extension and we are not there, our cell phones will ring," says Troy.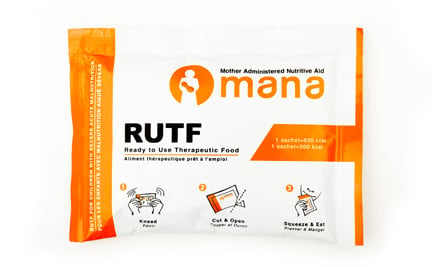 Saving Money Saves Lives
As a non-profit, any money gained by MANA Nutrition is reinvested back into scaling up production. "OnSIP works for us because it is a cost efficient way to keep our communications running," says Troy.
Features & Phones
In addition to using their Polycom 335s, MANA Nutrition hooked up a PA system in their factory that uses OnSIP. They purchased some Valcom equipment and were able to set it up themselves after a quick call to OnSIP support. Now, they are able to talk over the whole factory simply by dialing an extension. The employees at MANA Nutrition also enjoy using OnSIP's HD conference suites for group calls.
Reaching Goals
Ending severe acute malnutrition is no small task, but MANA Nutrition is committed to that goal. They currently raise awareness through grants, foundations, and even through some consumer products. "In the future, OnSIP can help us with interacting with these fundraising awareness campaign groups," says Troy, "As we ramp up to provide RUTF to more organizations serving kids, we plan to develop a Readiness Program and we will need a place to convene and share ideas. This is where OnSIP comes into play. Being able to deal with a large scale and having video conferencing will make it easy for us to communicate."
Help the Cause
Please check out the MANA Nutrition website and raise your awareness of severe acute malnutrition. By educating yourself and spreading the word, you are already helping, but you can provide one child with treatment and save a life by donating $55. 100% of all public donations to MANA Nutrition are used to produce more MANA.