Residents of the Dallas-Fort Worth area are lucky to have McGee Law Firm, a boutique law office, in their community. Their lawyers provide knowledgeable counsel, planning advice, and professional resources in a variety of legal areas.
Administrator Terrie O'Donnell was tasked with finding a new phone system for McGee Law Firm, as their previous system was problem-filled and exponentially costly. We were excited to learn how she deployed OnSIP at the industry-recognized firm and how firm employees rely on our mobile and desktop apps to receive calls, coordinate schedules, and stay on top of voicemails when they're away from their desks.
Practicing Law and Educating the Public from North Texas
Based out of offices in Fort Worth and Southlake, Texas, McGee Law Firm concentrates in estate planning, elder law, and probate. The attorneys there also provide legal services in asset protection and business planning, IRA/retirement planning, and wills and trusts.
A member of the American Academy of Estate Planning Attorneys (AAEPA) and National Academy of Elder Law Attorneys (NAELA), the firm has also received many accolades over the years. They have an A+ rating with the Better Business Bureau. They have also been named one of the top three estate planning lawyers for Best of Denton County magazine and Best Estate Planning Attorney for Southlake Style magazine, winning each honor multiple times.
McGee Law Firm also hosts free seminars and workshops throughout the year that are open to the public. These in-depth seminars cover law topics such as wills, trusts, asset protection, and power of attorney.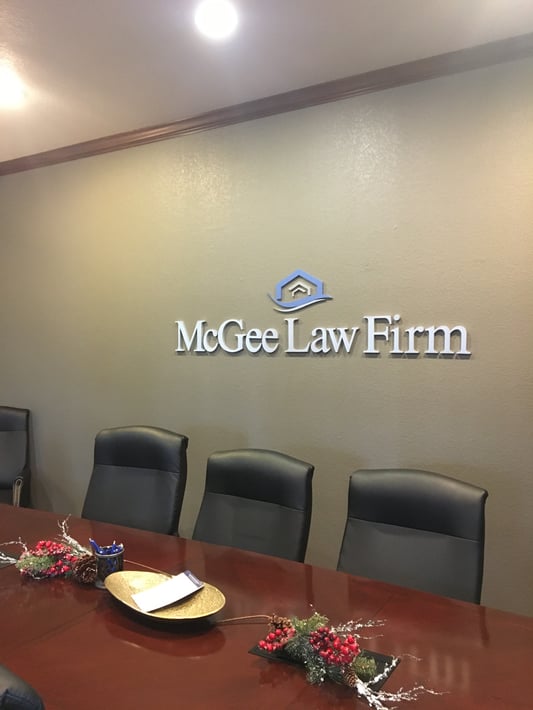 Selecting a New Phone System That Meets McGee Law Firm's Communication Requirements
Terrie and her colleagues continuously ran into problems with their former ProTel phone system, severely restricting their ability to conduct business. They couldn't forward calls to their cell phones when staff members were out of the office attending business events. She explains that whenever they needed to set up call forwarding, ProTel had to send a tech to McGee's offices, who would then program the desk phones to forward incoming calls to employee's cell phones. And when the staff returned from the event, the tech had to come back and turn off the forwarding feature so calls would be received on the desk phones again.
Beyond that, system features that continuously broke, expensive on-site tech visits, and issues with retrieving voicemail messages caused Terrie to look elsewhere for the firm's phone system. She had past experience with OnSIP at a previous company. Remembering the great customer support, reliable service, and affordable costs from that time, she elected to set up OnSIP at McGee Law Firm.
"Don't let change deter you from moving to OnSIP. Learning the system is made easy by their Customer Success Team. OnSIP will hold your hand every step of the way." –Terrie O'Donnell, Administrator at McGee Law Firm
OnSIP's Adaptable Features Provide New Communication Options for Clients, Employees, and the Public at Large
Terrie and her colleagues rely on many OnSIP features to stay productive and responsive to clients and coworkers.
OnSIP sayso
With OnSIP sayso, Terrie has connected McGee Law Firm's website directly to their OnSIP phone system; as Terrie observes, "It's just one more way to stay cutting edge." sayso is OnSIP's free voice and video web call solution. When a site visitor clicks on the call button in the lower right corner of their website, she can instantly start a voice or video call with an available rep at McGee Law Firm right in her browser window.
"In this day and age, we have to be easily accessible, and sayso gives us one more method to provide ease of accessibility to our website visitors and clients," explains Terrie. Because the call occurs in the browser and over the Internet, a site visitor doesn't have to leave the website, pick up a phone, or even dial a phone number—an uncomplicated user experience for visitors to quickly contact McGee Law Firm staff members.
OnSIP's Mobile and Desktop Apps
When a staff member has to report to a client's office or attend an event, he doesn't have to schedule a tech visit to set up call forwarding! He simply logs into OnSIP's mobile app. All work calls that he receives will ring the app on his smartphone, allowing him to answer the call from wherever he is working. He can also make calls from the app as well. "We love the mobile app," says Terrie. "We use it all the time. No one is tied to the phones on their desks anymore, let alone the office!"
When traveling staff members have their laptops with them, they can also just log into OnSIP's desktop app and have a feature-packed business phone right at their fingertips. Using the desktop app, they can host group video conference calls, listen to, download, and delete their voicemail messages, and even transfer calls to coworkers via drag-and-drop.
One of McGee's favorite features is voicemail to email. Each time a caller leaves a voicemail for a staff member, the recording is instantly emailed as an attachment to her email address. She can then play the message directly from her email inbox. "We love having our voicemails go straight to our email inboxes," exclaims Terrie. "We can quickly listen to the message and replay it as needed, without having to dial into mailboxes and select message prompts."
Successful Interactions with Customer Success Leaves a Lasting Memory
Terrie remembered the outstanding service that she received from OnSIP's Customer Success Team at her past company—in fact, it was one of the reasons why she wanted to use OnSIP as McGee Law Firm's new phone system. "On a scale of one to ten, I give them a ten for sure. Every McGee Law Firm team member who has had contact with the Customer Success Team also reports a ten!"
We love to hear whenever a business uses OnSIP to empower its staff members with new—and better—ways to communicate. Thanks, Terrie! We look forward to providing your law firm with many more years of cloud phone service.