Group video calling is free for all OnSIP app users. It's a great way to host company-wide conference calls or just to connect with your coworkers at other locations. Instead of signing in to a third-party video conferencing app, you can now use your everyday business webphone to instantly connect with your team—with no plugins or downloads required.
How to Start a Group Video Call
To start a free video conference in the OnSIP app, click on the arrow to the right of the blue Start New Call button. Select Start Video Conference.
In the text box, enter a name for the conference and click Start Conference to launch it.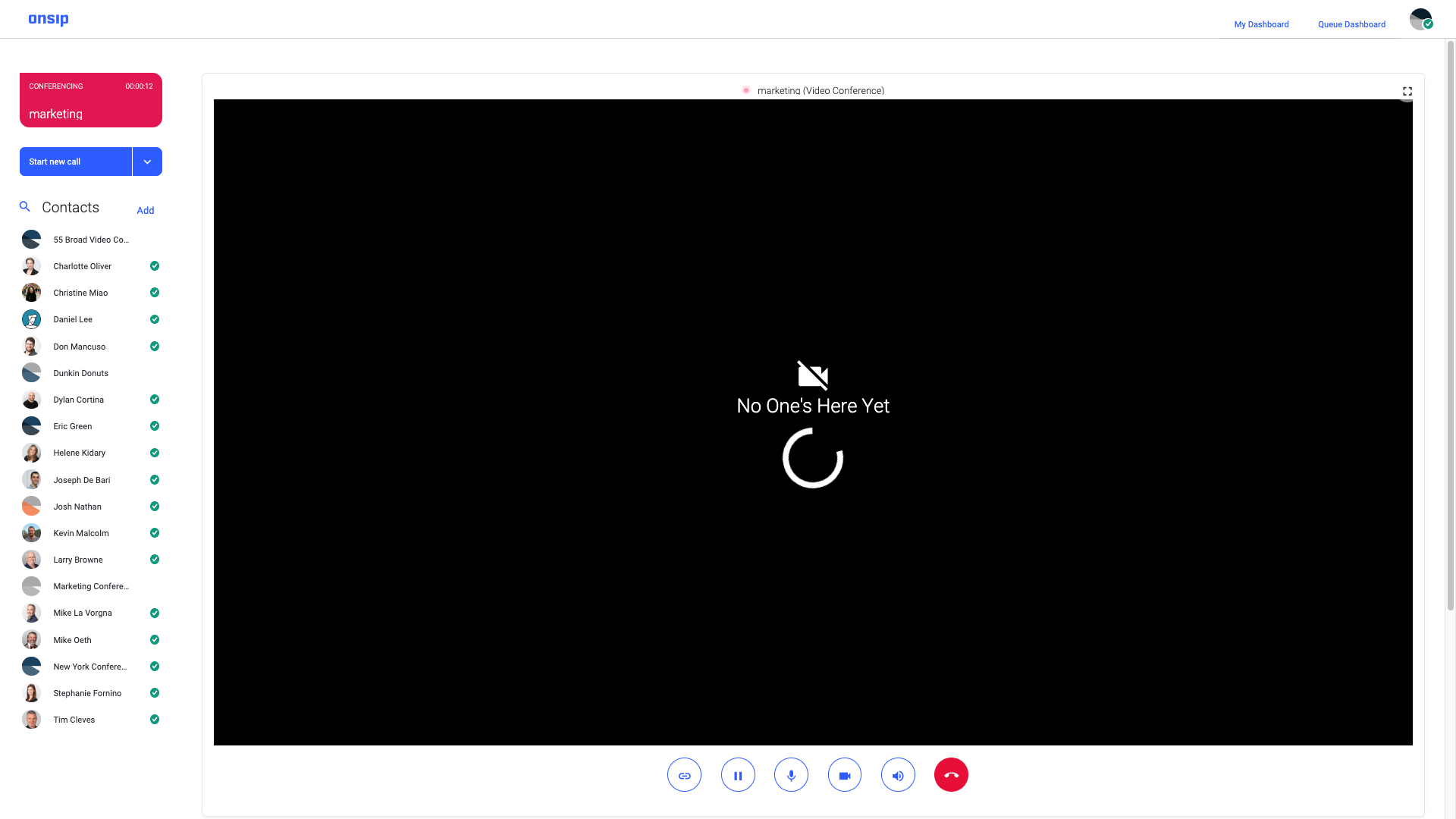 Now that you have created a conference "room," there are two ways to invite others to join. If the other participants have OnSIP app accounts, they can go directly to the arrow to the right of the blue Start New Call button, select Start Video Conference, and type in the exact name of your conference to join.
You can also have someone join the conference by sending them the unique video conference link, which can be found by hovering over the link icon at the bottom of the video feed. Simply click on the link icon to copy the unique video conference link, and send it to your call participants. This link opens up a new browser window and allows anyone to join the video conference as an "anonymous" user. Invited guests can type their name into the text box before joining the conference.

Up to five users can join a video conference at any time. The video quality of each feed may differ depending on the browser bandwidth of each participant. Within each conference, users can put themselves on hold, mute their video or audio feed, adjust the volume, or leave the conference. The call will remain active until all users have left the conference.
Recurring Video Collaboration Made Easy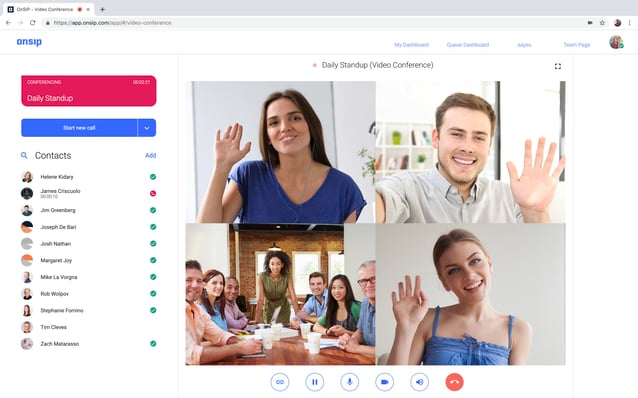 The group video calling feature in the OnSIP app is a great way to host regular video chats with your team. Once you've created a video conference name, it will remain available to all registered OnSIP users on your account at any time.
For example, we created a video conference called "all-hands" for our weekly Friday meeting. Each week, our three offices simply type "all-hands" into the Conference page to join the video feed. This way, there's no need to create and share a new conference link every time. However, since it's limited to five users, we typically use a separate conference bridge for the actual audio phone call so that more people can join the call.
Free video calling has never been easier!