Switching to VoIP—or even thinking about changing your business phone system—comes with a lot of questions. Far beyond the broader basics like "Which provider?" or "What are the benefits?" VoIP has so many facets to consider before and after you make the switch. Our priority is to provide you with the information and solutions you need throughout your VoIP journey.
This section thoroughly explores many of the most common VoIP questions. Once we've tackled a number of general questions, we continue into some of the more nuanced solutions, from business technology integrations to number porting to how to troubleshoot VoIP issues. By the end of this section, you'll be a regular VoIP pro, but our Customer Success team is always here to help when the need arises, as is our comprehensive Knowledgebase. We've linked to more in-depth reading throughout should you wish to learn more than what we've provided in the overview.
Part 1: VoIP Phone System FAQs
Setting up a business VoIP system is a piece of cake compared to other phone systems, but that doesn't mean you won't have questions or run into unexpected surprises! While simply plugging in your phone is about the gist of the hardware side of hosted VoIP, the feature details, account specifics, and potential emergency situations may raise questions that in an ideal world you'd have answered before they become necessary information. This section delves into all kinds of business VoIP FAQs that current or future OnSIP customers may have. Read on for an overview and links to further reading on each of these issues.
Automatic Call Distribution (ACD) Queues
Automatic call distribution queues (ACD queues) were traditionally only used by large call centers, but with OnSIP, small and medium businesses can also take advantage of the power of advanced queuing.
There are several differences between queues and ring groups:
Callers are held in the queue until an agent is available to answer the call.
Agents log in/out of the queues when needed.
Callers hear hold music while in the queue.
Calls can be routed to the appropriate agent via different ring strategies.
Here's a step-by-step guide on how to set up an ACD queue.
Billing
Billing lives in the OnSIP web app Admin Portal, so admins don't have to switch between tabs to access billing features after taking calls! In this billing section you can access and manage your OnSIP plan details. You can maintain PSTN credit manually or set up automatic refills, and you can add or update billing contact and credit card information. Here's how to manage your VoIP billing system.
Business Emergencies
Emergencies don't wait to strike at a time that's convenient for you. Whether it's a natural disaster, personal problems, financial issues, or anything in between, you might have to stop business as usual for a while and handle life's hurdles. Updating your business phone system might not be your top priority, but it is a handy tool for keeping customers and partners in the loop.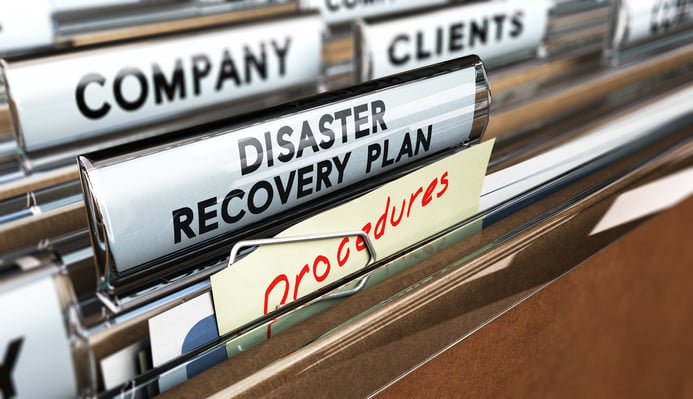 With just a few simple steps, you can professionally and courteously inform callers what to expect from your organization at this time. This not only saves you time by turning away nonurgent calls but also reduces the number of unnecessary voicemails from unaware callers.
Business Hour Rules With Call Groups & Announcements
If you have offices in different time zones, it can be tricky to set up call groups that correspond to everyone's 9 to 5. By linking call groups to business hour rules, you can turn your phone system into an active tool that unifies offices in different locations based on when each is open and when they're simultaneously available.
Linking call groups to business hour rules helps unify offices in different locations.
You can also use business hour rules and announcements to set up holiday business hours.
Call Blocking
Spam calls are annoying at any time but especially when they interrupt a busy work day. Get rid of robocalls for good with OnSIP's free call blocking feature. Blocked numbers won't even be able to reach you, and you can get on with your day.
Call Forwarding
Call forwarding to an external line is a great tool for any employee constantly traveling or regularly away from a desk phone. But if a call is forwarded to your cell phone, what happens if you don't answer? It's easy to configure how unanswered calls get redirected. It's also simple to update your call forwarding preferences in the OnSIP app.
Find Me, Follow me is a handy call forwarding option that lets you answer business calls no matter where you are. If you regularly work outside of the office or travel, rely on this customizable feature to stay available to clients, customers, and colleagues. Here's how to set up and use Find Me, Follow Me.
Call Recording
OnSIP's VoIP call recording feature is set up in the Admin Portal, and all recordings are sent to a third-party storage service provider (SSP) of the customer's choice. After logging into the SSP web portal, customers can play, download, and delete VoIP recordings at any time.
Chat
Simple text chat is available in the OnSIP web and desktop app and is free for all OnSIP customers. When you need a question quickly answered or want to clarify something about the latest product release, just send your coworkers a chat message within the OnSIP app interface.
Cloud Call Center Software
You don't need to have a massive call center operation in order to take full advantage of cloud call center software. Businesses that have sales, support, and billing departments will find many features that help develop proficient and flexible call agents and well-informed supervisors.
From CRM platform integrations, to advanced call routing options, to capabilities for remote working, call center software in the cloud can be the cornerstone of your customer service efforts.
Conference Call Hosting for Large Meetings
Many business VoIP companies offer conference bridges as an enterprise calling feature. These bridges can handle basic group calling but typically can't accommodate large conference calls with more than 10 or 15 parties.
One workaround is to use a third-party SIP-based conference call service that can host more than 15 participants. When connected to your business phone system, these platforms are great for hosting product demos, webinars, all-hands meetings, and other large-scale events. Here's how to use a SIP-based conference call service to host large meetings.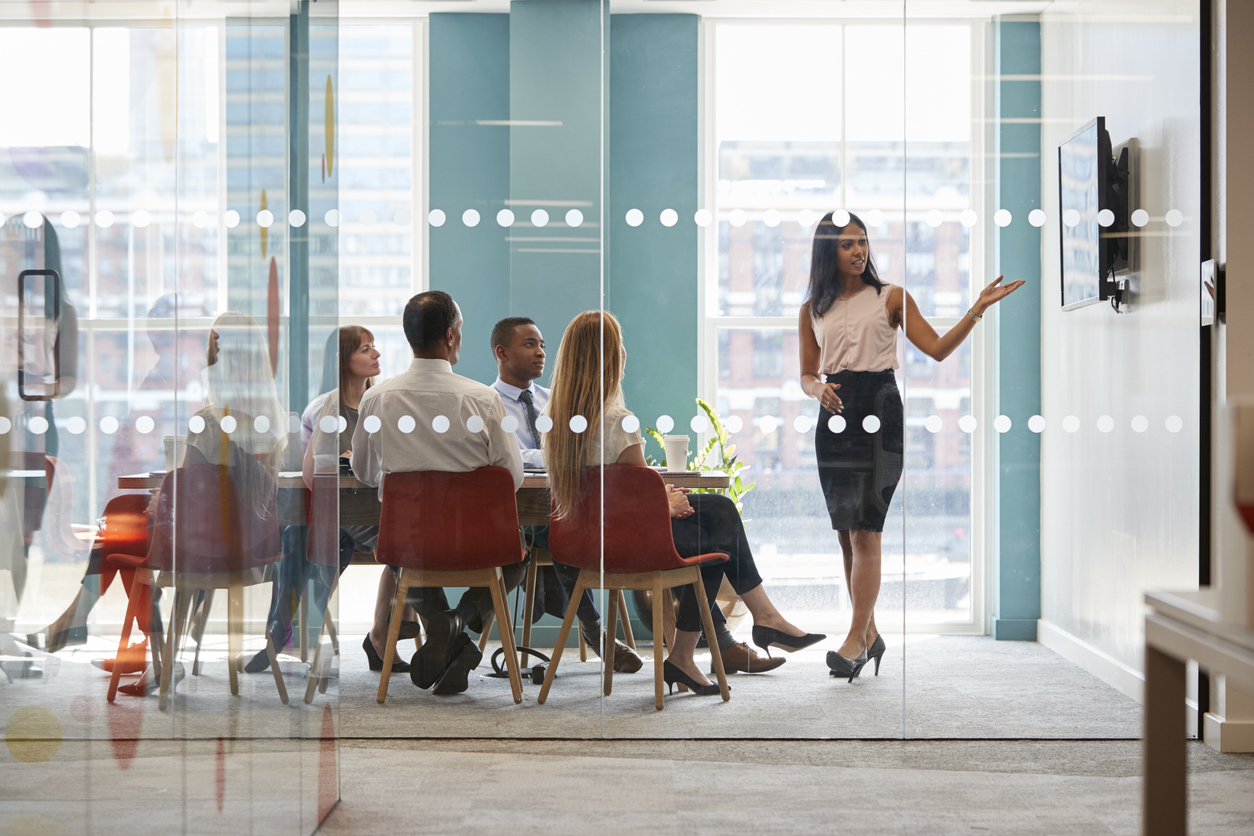 Customer Service Records (CSRs)
A customer service record (CSR) is a small but consequential document that allows service providers to complete phone number ports. Ultimately, the information is just one piece of the puzzle in the migration process to a new provider.
Typically, CSRs are easy to generate and share. The hard part is getting the bureaucracies of two phone companies and a government agency to move along speedily. But with all the set protocols, obtaining the CSR itself shouldn't give you too many headaches. Here's how to obtain a CSR.

Equipment Disposal
Switching to a cloud phone system will save you money and increase the quality of your phone service. If you're switching over from an on-premise PBX phone system, those old parts don't have to go to waste. Use this guide to resell, donate, and recycle your old equipment in a safe and responsible way.
Internal Help Hotlines
The American workweek is expanding beyond the typical 40 weekday hours. If your business has people on call during off-hours, it's important that those employees be able to reach each other, and work numbers might not be the best option on a Sunday afternoon. With OnSIP, you can easily set up an internal hotline that's entirely customized to your particular on-call setup. Whether you just want to add some external numbers, assign an extension to a few particular cell phones, or create a sophisticated hotline that rotates with your on-call team, OnSIP has you covered.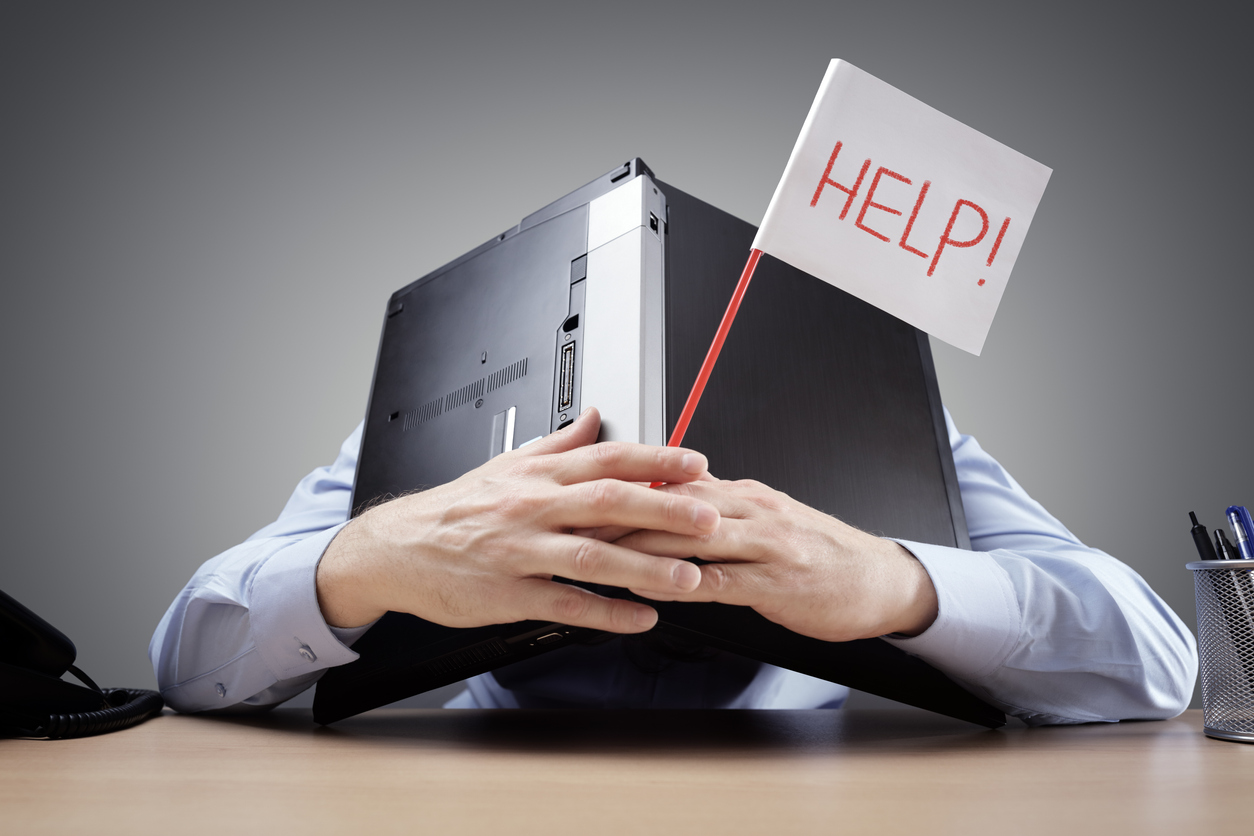 Lead Tracking
It's easy to associate digital marketing campaign results and the resulting leads using web analytics. But how do you track leads from traditional marketing materials, like billboards or newspapers? It's important to track your marketing efforts, no matter the medium. Otherwise, your marketing strategy is nothing more than a shot in the dark.
OnSIP can help you track traditional marketing materials—we are software as a service and not just a phone company, after all. In a matter of minutes, OnSIP can have you set up with inexpensive phone numbers dedicated to your print advertisements so that you can track specific results of your nondigital ads in this digital era.
Music on Hold (Enhanced)
OnSIP's standard music on hold allows you to choose from three free channels: Jazz, Classical, and Elevator. If these sources aren't the vibe you're looking for in your hold music, enable our enhanced music on hold service and you'll have access to thousands of online radio stations.
OnSIP's enhanced music on hold allows each user to select her own hold music, so each caller gets different tunes depending on who put them on hold or which menu they came in through. (You can even change your hold music for the holidays or for a special event!) You can also record a customized hold message to engage your callers while they're waiting on the line. This presents a great opportunity to advertise additional features of your business or inform your audience of a special sale or promotion.
Power Outages
In the event of a power outage, one thing you don't want to have to worry about is your VoIP phone service. With OnSIP, your phone system is in the cloud, which means it will still work when the power goes out.
OnSIP has several redundancies, including secured data centers in both Manhattan, New York, and Los Angeles, California. Both locations are equipped to handle emergencies. Since everything is in the cloud, you will still have access to your calls and never miss a business beat. Read on to discover how to receive calls while out of the office due to a natural disaster.
sayso
With sayso, OnSIP's web calling solution, a couple of clicks connect you directly with a sales or support rep. Say goodbye to searching for the right phone number, navigating convoluted auto attendants, and waiting on hold for what feels like an eternity! Here's how to use sayso on your small business website and how to customize sayso to suit your business's needs.
SIP Accounts
Session Initiation Protocol (SIP) is a signaling protocol that is widely used for controlling multimedia communication sessions such as voice and video.
OnSIP's secured data centers in New York City and Los Angeles are both equipped to handle emergencies—your business will never miss a beat.
A SIP account is your gateway to free HD voice and video calling on major platforms including iOS, Android, Mac, and Windows. Free communication aside, a SIP account opens up a new world of customization when it comes to staying in contact with the people in your life, be they personal or professional contacts. Here are some free ways to use a SIP account.
SIP Addresses
A SIP address is a lot like an email address. It's a standard addressing mechanism that allows people to reach and be reached over the Internet like email but for voice and video calls.
To create a SIP address, simply open an OnSIP account and add free SIP addresses in our admin view. For more information on SIP addresses, see our SIP FAQs.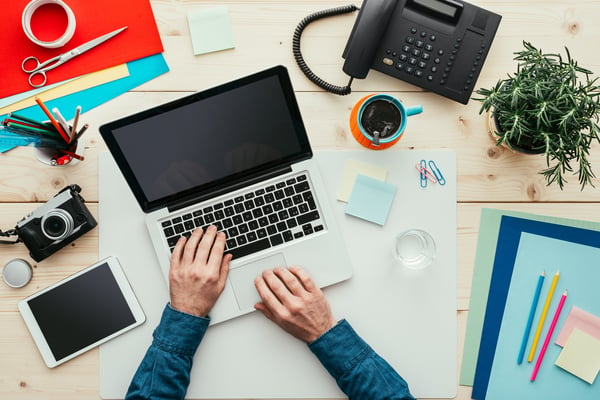 SIP Aliases
OnSIP's SIP alias feature, which allows for sub-users to be created for a single user, gives employees a way to set up separate lines on their phone for the various ways in which they might be reached—e.g., extension dialed (internal call), dialed from the sales queue, or reached via the support group. This lets users distinguish among their internal calls, sales calls, and support calls, thus allowing them to calibrate their response appropriately. With the OnSIP app, you can also see the exact path a call took to reach you.
Here's a step-by-step guide on how to set up a SIP alias.
SIP Call Flow
There are various forms of SIP call flows depending on the software involved—basic SIP to SIP, proxy servers, SIP Gateways, etc. Learn more about basic SIP call flow: a direct call from one SIP user to another.
SIP Domain Hosting
SIP addresses usually look like email addresses anyway, so why not link your SIP address to your email domain to consolidate your contact information? Most OnSIP customers have SIP addresses that look something like this: JaneDoe@domain.onsip.com. With SIP domain hosting (and a little navigating around your domain's SRV records), you can update your SIP address to reflect any email address you choose, like JaneDoe@domain.com, and have people start calling you at that address rather than an impossible-to-remember string of numbers. SIP-to-SIP calling is free, after all!
A SIP alias gives employees a way to set up separate lines on their phone to distinguish among different call types.
SIP Network Readiness
It's fun to say that VoIP is BYOI (bring your own Internet) or slip in a quip about "Just add Internet" to get your VoIP system up and running, but all joking aside, there are a number of factors behind your network connection that could influence your quality of service. Here's how to ensure that your network is OnSIP-ready.
SMS
OnSIP doesn't directly offer SMS with our VoIP service, but you can use a third-party SMS carrier with OnSIP. It just takes a few extra steps. Here's how to connect SMS to your VoIP phone service.
Video Conference Calls
Group video conferencing in the OnSIP app is entirely P2P (peer to peer). When you join a video conference, you are actually setting up an individual call between yourself and each of the other participants. This is what we call a "full mesh" system, as opposed to using an MCU (multipoint conferencing unit) or SFU (selective forwarding unit). In both of these systems, a central entity receives all of the video streams and sends them back to each user.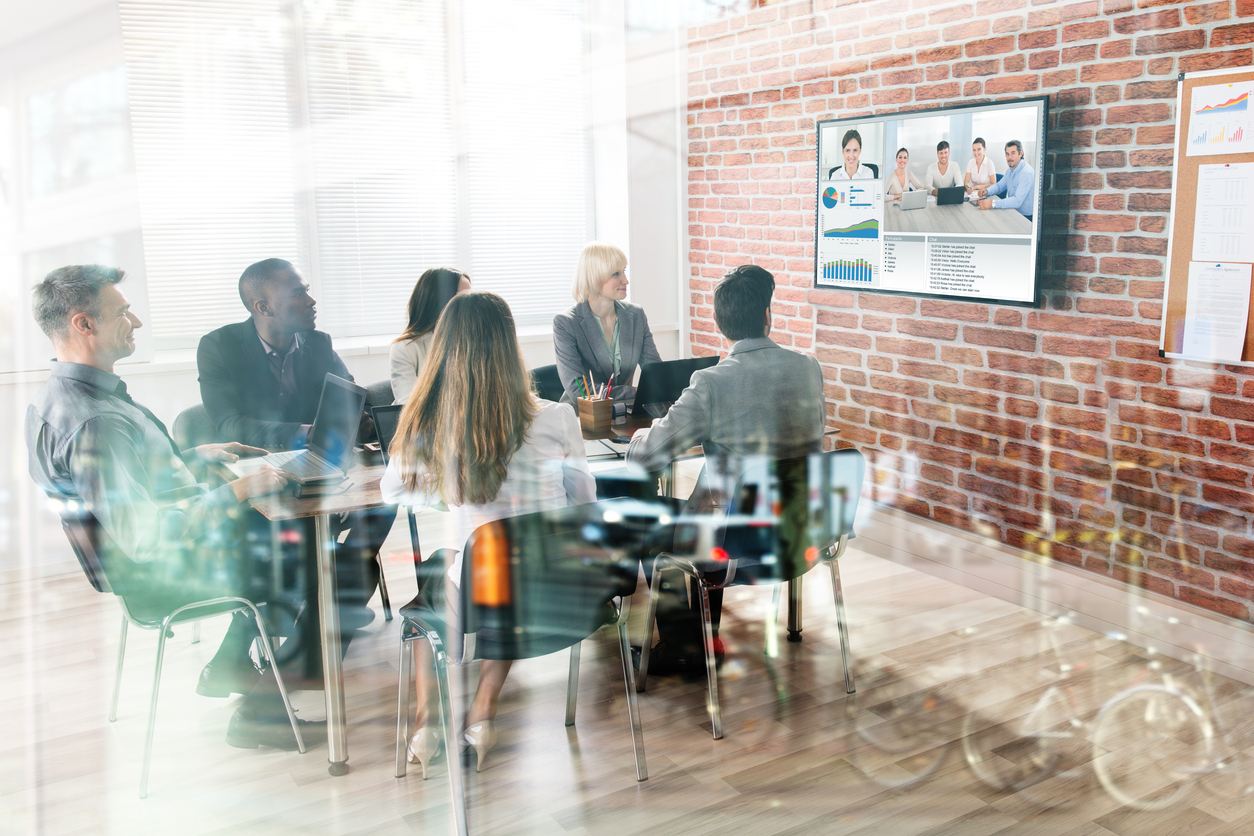 Up to five users can join an OnSIP video conference at any time. Within each conference, users can put themselves on hold, mute their video or audio feed, adjust the volume, or leave the conference. The group video calling feature in the OnSIP app is a great way to host regular video chats with your team, especially if you have dispersed offices. Discover how to start a group video call with OnSIP.
Voicemail
Voicemail is an integral part of any business phone system. It's the final destination for anyone who calls in after hours or any time phone lines are fully unavailable. A good working knowledge of how to create a voicemail greeting, how to set up failover call forwarding, and how to check your voicemail is essential for anyone who spends their day to day on the phone.
Call Forward to Voicemail
OnSIP offers a simple and free way to forward a call to a failover destination—often a voicemail box. Here's how to route an incoming call to a voicemail box.
OnSIP offers several ways to check business voicemail remotely, helping you respond to messages faster.
How to Check Voicemail Remotely
Checking your voicemail is easier than ever with OnSIP. There are several ways to check your voicemail remotely that make the whole process of retrieving and responding to your messages significantly faster.
OnSIP provides you with effortless ways to review voicemail messages, especially when you're away from the office. Not only will they make listening to voicemails easier, but they'll also let you retrieve and respond to messages much faster than before.

Voicemail Greetings
Setting up your out of office message should bring joyous thoughts of vacation bliss, not stress. OnSIP agrees, and so we've designed voicemail greeting setup to be as swift as possible. Here are instructions on how to set up a voicemail greeting in just a few steps, as well as sample business voicemail greetings to make the process super quick and easy.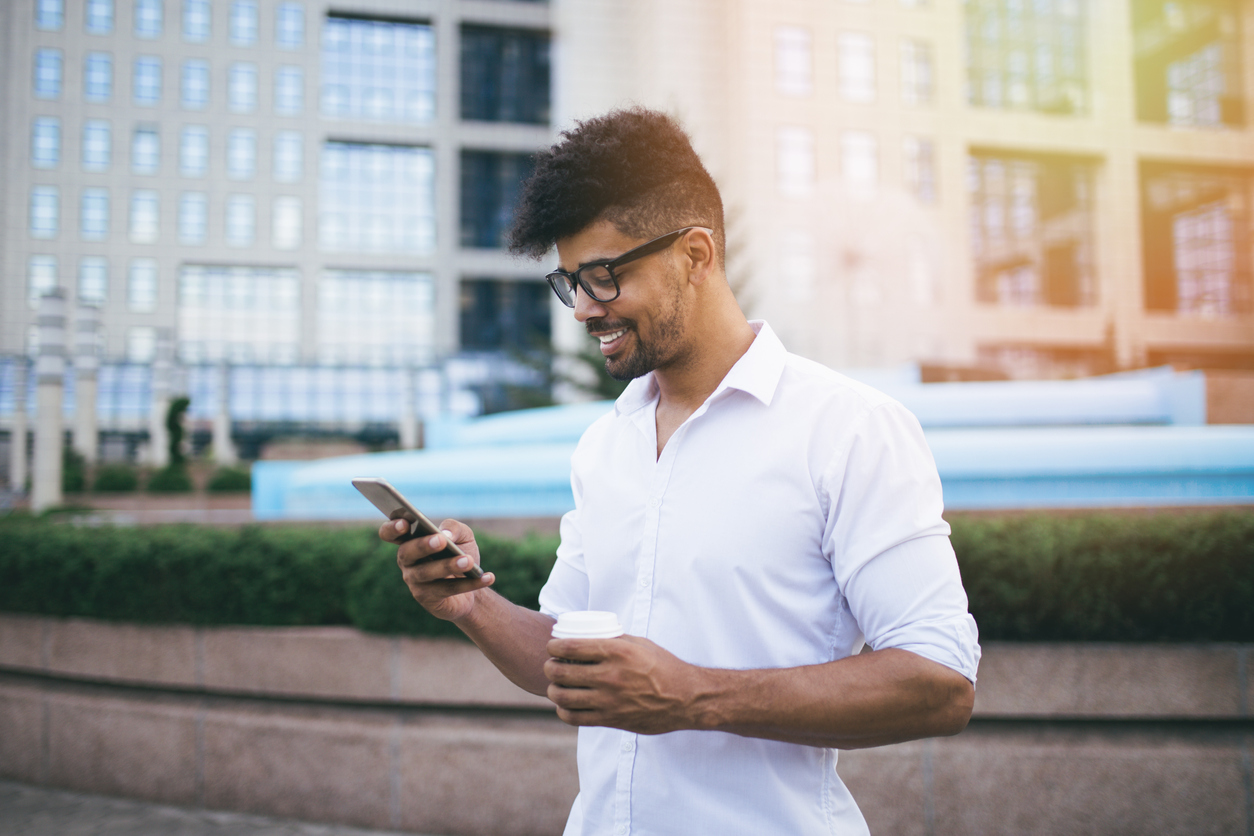 Voicemail to Email
Sometimes communication via email is the optimal or only choice in a business scenario. OnSIP's voicemail to email feature automatically sends voicemail recordings to your email inbox in a .wav format for immediate access. This feature is also great for people who want to amass archives of their voicemails for documentation. Here's how to set up voicemail to email.
Voicemail Transcription
In addition to having audio recordings of your messages sent to your email inbox, you can have written transcriptions sent as well. Business voicemail transcription services will convert an audio message into text format and then send the transcribed message to you as an email or text message.
Sometimes included as a feature of a cloud phone system, voicemail transcription can also be accomplished by integrating a third-party service with your business phone provider.
VoIP Phones
There are a variety of VoIP phones available on the market, from desk phones to conference phones to cordless phones and more. Learn about the different types of IP phones for business so you can choose the best ones for your staff.
Website Security
SSL certificates are what make your browser session secure. SSL is essentially a digital certificate that secures the connection between your browser and the host server. The updated and more secure versions are technically called TSL, but since SSL was already in the vernacular, it's still the preferred term. Having an SSL certificate is what adds the "S" to your "HTTP"—one of several indicators that a site is secure.
Part 2: VoIP Integrations
With every passing year, it becomes more obvious that VoIP is the future of business phone communications. In particular, the global hosted VoIP and unified communications services (UCS) is growing steadily, and along with market growth comes rapid innovation.
Today, business owners and IT management can leverage their hosted phone systems as an integration point with other platforms to improve efficiency, productivity, and business intelligence in the workplace.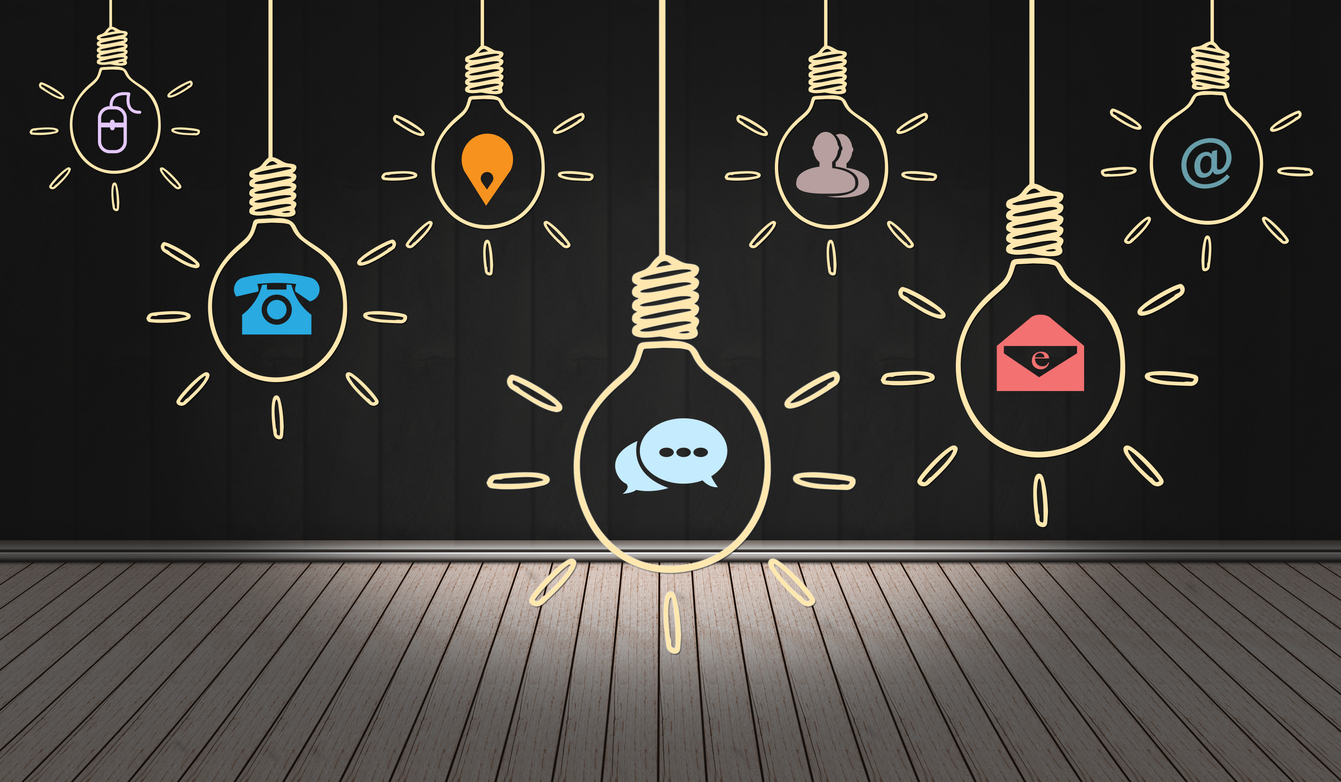 OnSIP Call Assistant for Google Chrome
OnSIP Call Assistant for Google Chrome turns webpage phone numbers into clickable links, allowing customers to connect with any business or professional services provider just by clicking on the displayed number.
The OnSIP Call Assistant extension will automatically create Zendesk tickets for inbound support calls, timestamp the call, and add identifying information to the ticket—including phone number dialed, callback number, and the caller ID name.
Here's how to turn your chrome browser into an interactive interface with the OnSIP Call Assistant.
Businesses can leverage their hosted phone systems as an integration point with other platforms to improve efficiency, productivity, and business intelligence in the workplace.
OnSIP HubSpot Integration
Stay as informed about your customers as possible with OnSIP's HubSpot integration! Incoming phone calls with an exact telephone number match in HubSpot—from someone who has previously called in, filled out a form, or even if a team member made a note in Hubspot—pulls up the corresponding CRM record. With all the data for that number right in front of you, you can skip the catch-up part of the call and get right down to business. Your customers will thank you for not wasting their time!
With OnSIP sayso, there's naturally no number match because it's an in-browser call. In this case, the app populates a preview of the HubSpot CRM for that caller based on a cookie match. If a site visitor has made previous sayso calls or filled out any forms on your site, you'll be able to see the CRM record. Besides the preview in the app screen, a link to the full record also opens in a new screen. See how the sayso HubSpot integration works.
OnSIP Odoo Integration
Odoo is a widely used business software platform that combines their original 30 applications with tens of thousands of third-party business software options for a full suite. OnSIP is one of these integrations. If your business uses Odoo, it's very simple to connect your OnSIP account to the interface!
OnSIP Zendesk Integration
Telephony integration with third-party help desk platforms streamlines the customer support process. Zendesk includes ticketing, self-service options, and customer support features. It is notable for its ability to integrate with dozens of content management systems, customer relationship management tools, and web apps under one platform. See how Zendesk works with OnSIP and check out a demo here.
Part 3: VoIP Phone Numbers
When setting up a new phone system, it's easy to forget that you'll have to make some decisions regarding your business phone number. Are you keeping your old number? Do you want a vanity number? Do you need to call local services that are probably still on locally routed phone lines? This last one in particular is important for new VoIP users because 911 connectivity is a legal requirement, but non-emergency 311 services are exempted from this rule. Whether you want to connect some external numbers to your work extension or port your established business phone number to your new VoIP system, the following topics have you covered.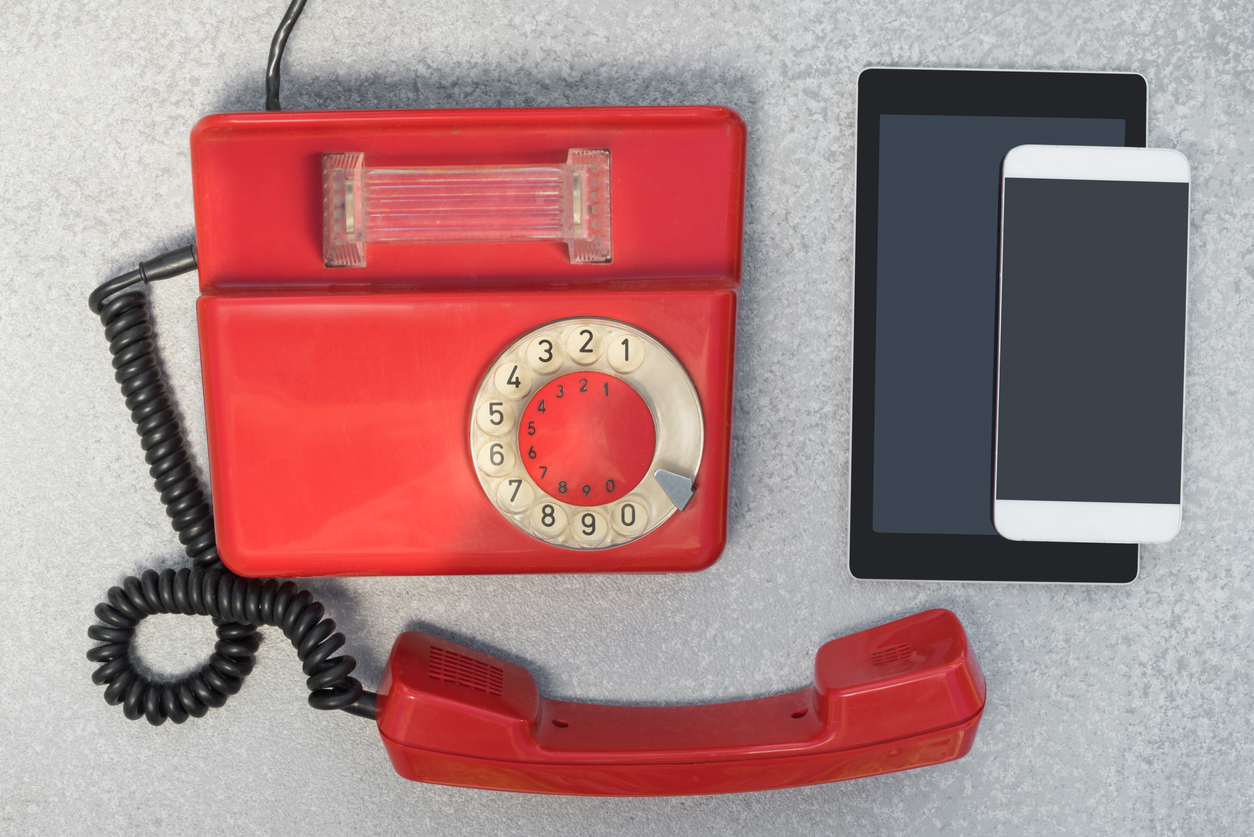 311 Mapping
While VoIP users have the ability to reach 911 emergency services, the same is not true for 311 non-emergency services. Because 311 is a locally routed number, simply dialing the three digits won't work on a VoIP phone. However, that doesn't mean you'll never want or need to report an issue or find information on municipal services. There's a simple workaround to get your business phone connected with 311 in no time. Here's how to map 311 with OnSIP.
External Phone Numbers
Have you ever wished that your short work extension could also send your calls right to your cell phone? Or maybe that calls to your work extension would automatically failover to your cell because you're regularly away from your desk?
This is all possible with OnSIP! Extend your communication range with the ability to add external numbers to your SIP account for use as failovers and forwarding destinations.
Phone Number Porting
The process of transferring a phone number from one service provider to another (landline, wireless, or IP) is known as local number portability, or LNP for short. The federal government mandated this ability, one of the many provisions of the Telecommunications Act of 1996, to allow consumers to keep their phone numbers if they switched telephone providers and remained in the same geographic area. The FCC hoped that this would increase competition among providers and reduce prices for the end consumer.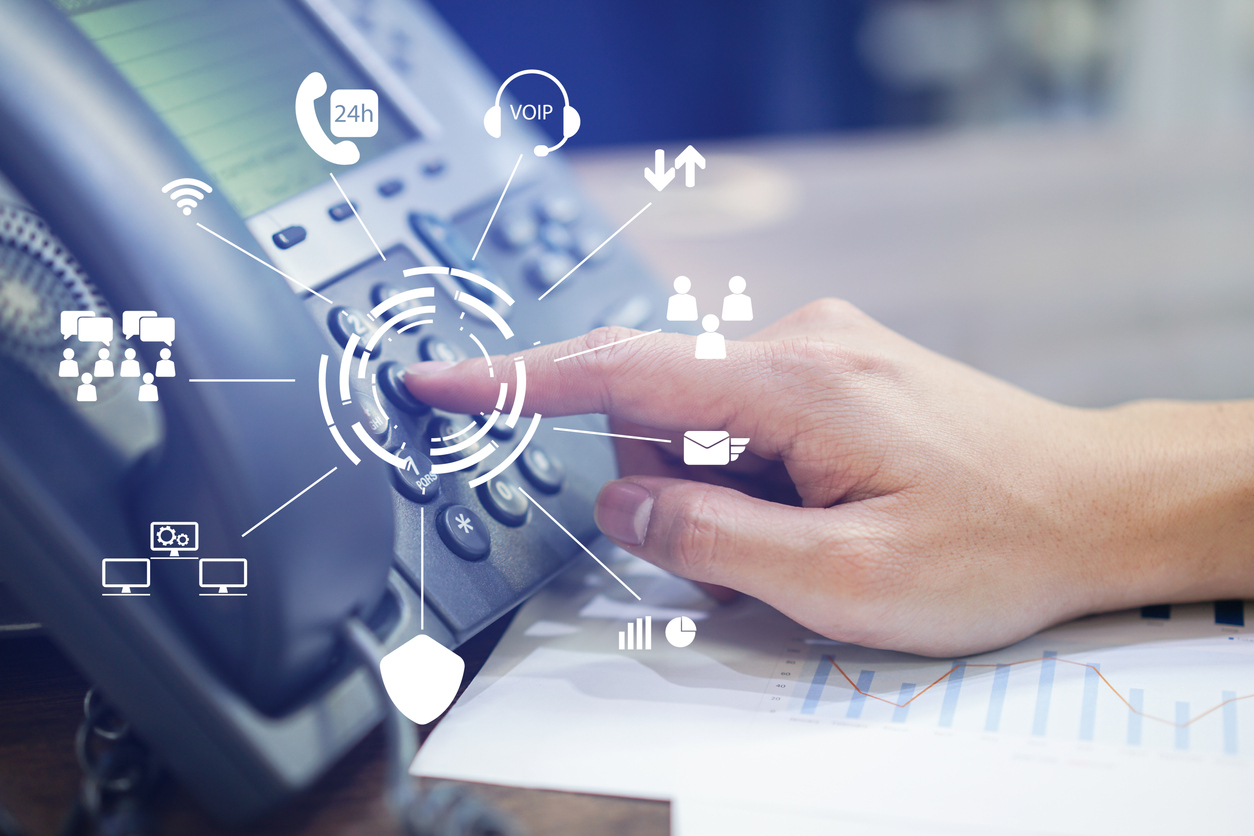 This protection has its limitations, however. The FCC lists a couple of situations where porting a number may not be possible:
If you are moving to a new geographic area.
If you are using a rural wireline service provider. The site mentions that some of these providers may obtain exemptions from the LNP mandate from state authorities. As a consumer, you can contact your state public utilities commission for more info if this is the reason why you cannot port your number away.
Fortunately, there are some steps you can take if you're having trouble porting your business phone number.
Until recently, a few OnSIP customers had difficulty bringing their Google Voice numbers to our service. If a number had not been unlocked with Google, all porting requests were rejected, prolonging the process of switching carriers. This occurred even in cases where our customers had provided all of the other paperwork. However, we've discovered how to unlock a Google Voice number.
A vanity phone number can help your business make a lasting impression on potential customers.
If you're unsure whether you should port your existing phone number or purchase a new one, weigh the pros and cons of each option.
Vanity Phone Numbers
A phone number is often the first real contact a customer has with your business, and it's important to make the right impression, however small or large. The perfect vanity number can stretch across billboards and TV commercials and ring the ears of potential customers on radio ads. Your different business locations can share a single phone number, or each branch can have its own local number for autonomy. Phone numbers may not seem like a big deal, but they allow you to make decisions that can impact your business and your customers.
Learn more about how to register toll-free and vanity numbers with a business VoIP phone system.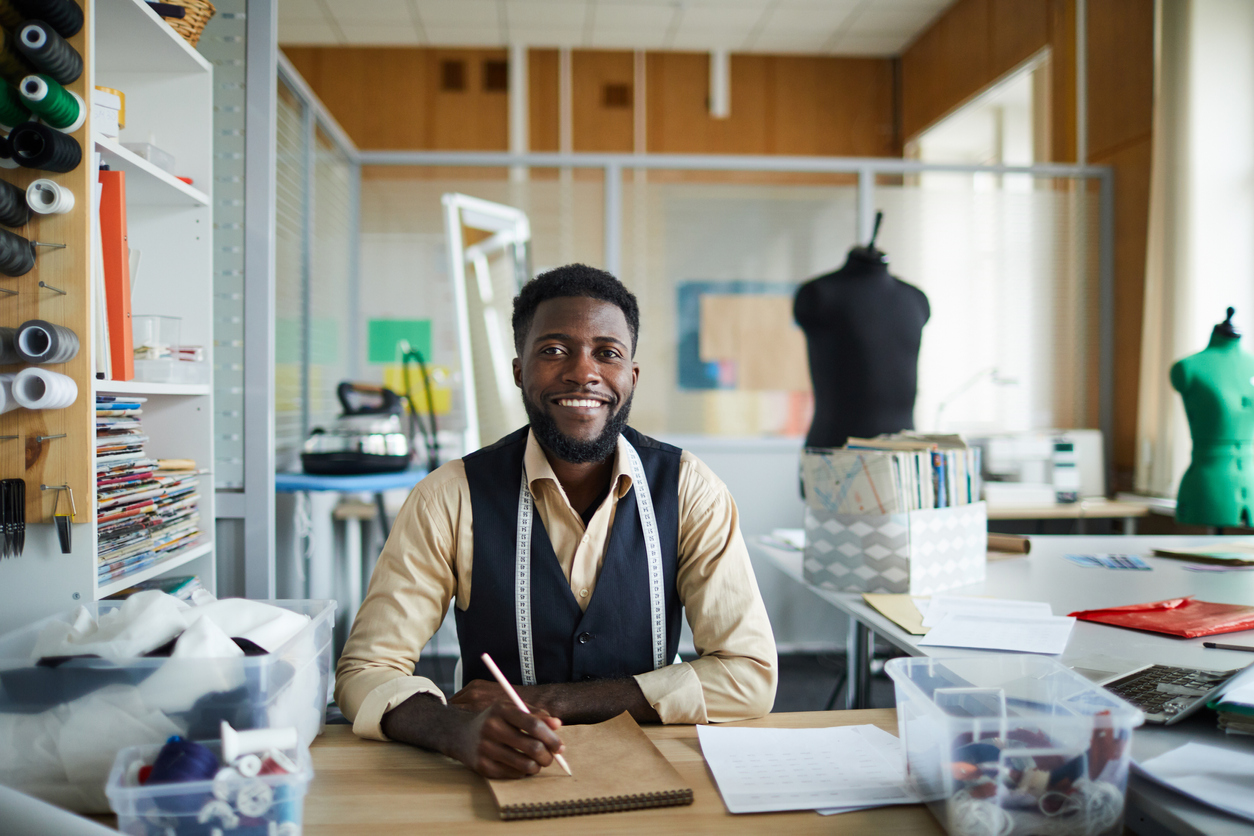 Fixed vs Non-Fixed VoIP
A fixed VoIP number is a phone number, but it functions a bit more like a landline in that it is tied to a specific address. A non-fixed VoIP phone number is one that can be used from anywhere and isn't anchored to an exact location. Read about the pros and cons of each in our fixed vs non-fixed VoIP blog.
Part 4: VoIP Phone Setup
Once your company has selected a business VoIP vendor and an appropriate plan, the next step is to set up phone equipment in the office. There are plenty of options available, and the choice will depend on which features you need and your budget.
Unlike analog phones, SIP clients don't necessarily have to be huge desk phones. SIP clients can be hardware phones or software applications. Some commonly used clients are:
Softphones: Softphones are simple applications used to make calls on any computer or mobile device.
WiFi phones: These devices look like cell phones but connect to routers in the office instead of cell towers.
IP phones: These devices look exactly like regular business phones but actually connect to the data network.
Phones with ATAs: Regular phones with analog telephone adapters (ATAs) can also be used; this is the least expensive option but does negate some VoIP features, including HD voice.
VoIP Phone Configuration
No matter which phone you select, it must be configured and set up. In the early stages of business VoIP adoption, phone configuration procedures differed depending on the type of device and the vendor. This meant that even a small office with 20 to 30 phones needed to spend a day or two setting up each individual device. Today, most vendors use a method called auto provisioning.
Auto provisioning ensures that VoIP phones do not have to be set up manually—the configuration files are automatically downloaded from a server.
Auto provisioning ensures that phones do not have to be set up manually. Once the device is plugged into the network, the appropriate configuration files are automatically downloaded from a server—a process also known as IP phone booting—and applied. To the end user, the process is no different from setting up an analog phone.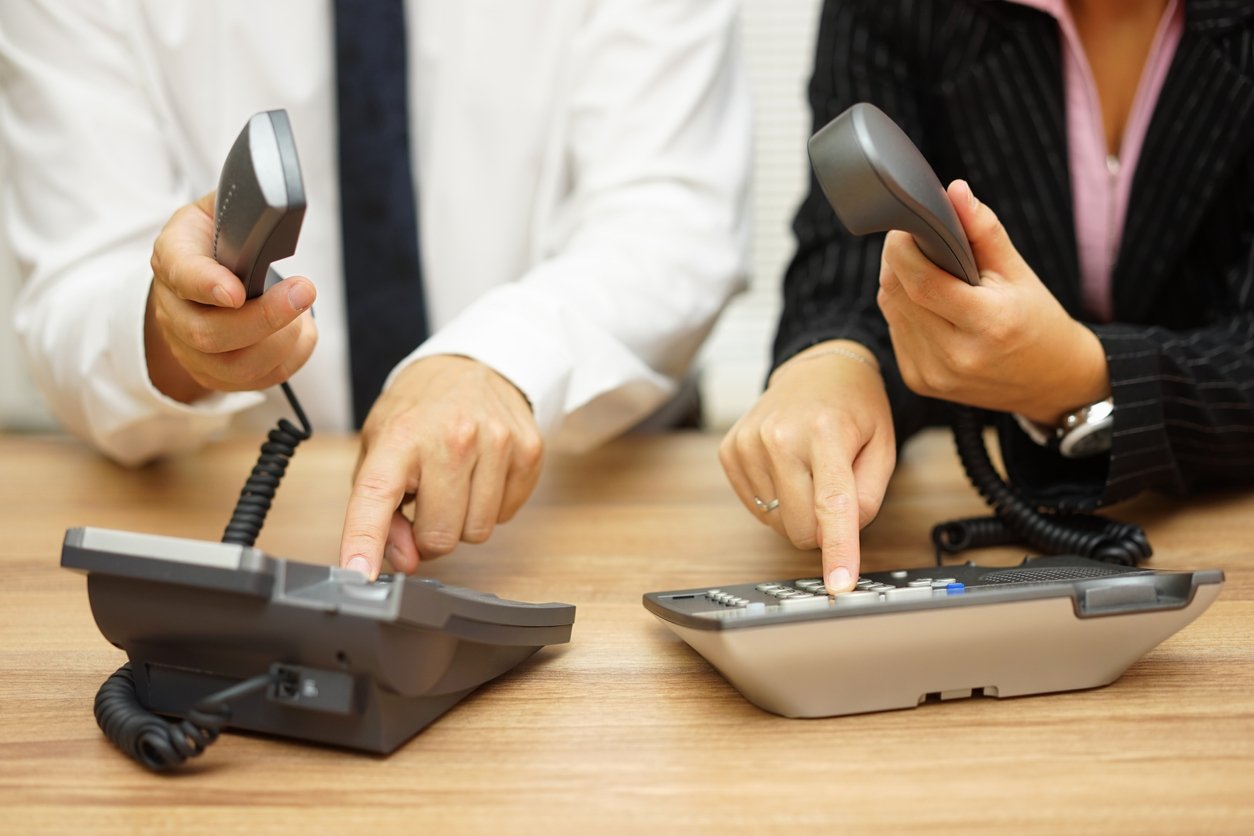 This process of VoIP phone configuration is ultimately streamlined, and employees do not have to wait for IT staff to finish setting up the phones. It can save a business money because valuable employee time is not wasted with trivial configuration issues.
VoIP business phones may need to be updated periodically to take advantage of new features provided by the vendor. Instead of one employee going to each device and updating it individually, updates and security patches can be easily applied by making the change once on the provisioning server.
Read on to discover how to set up an OnSIP phone system in less than an hour!
Bria Softphones
The Bria softphone for Windows and Mac combine VoIP, video, and chat into one application, and now we've made it easier than ever to get started using it with OnSIP. All you'll need is your SIP address, your web password, and boot.onsip.com. Explore further.

Grandstream Phones
With auto provisioning, updates and security patches can be easily applied by making the change once on the provisioning server.
Panasonic Phones
Using OnSIP's boot server, Panasonic customers only have to enter a couple pieces of information into the phone's web interface to register the device. However, the Panasonic KX-TGP600 requires a few extra steps to complete registration. Explore further.
Polycom Phones
Polycom line ring customization: Having multiple lines on one phone is a fantastic VoIP feature, but what if you wear several hats at your office and each line corresponds to a different role? Instead of playing phone line roulette every time someone calls in, customize your ringtones by line so that you know which hat to don before answering.
Polycom call recording: Although using Polycom's call recording feature is easy, enabling it can be a bit more complicated. Here are the steps to record a call with Polycom.
Polycom call blocking: Almost all Polycom phone models come with a call blocking feature to stop spam, robocalls, telemarketing, and unwanted individuals from disrupting your business operations.
Polycom intercom: If you have a Polycom VVX phone on the OnSIP boot server, you can use the intercom feature to reach a coworker on speakerphone instantly. Watch our short video tutorial or read our step-by-step instructions on how to use the intercom feature and how it differs from paging.
Paging Systems
Overhead pagers are invaluable for any environment that requires a speaker system—manufacturing, hospitals, schools, etc. OnSIP makes it simple to set up overhead paging systems.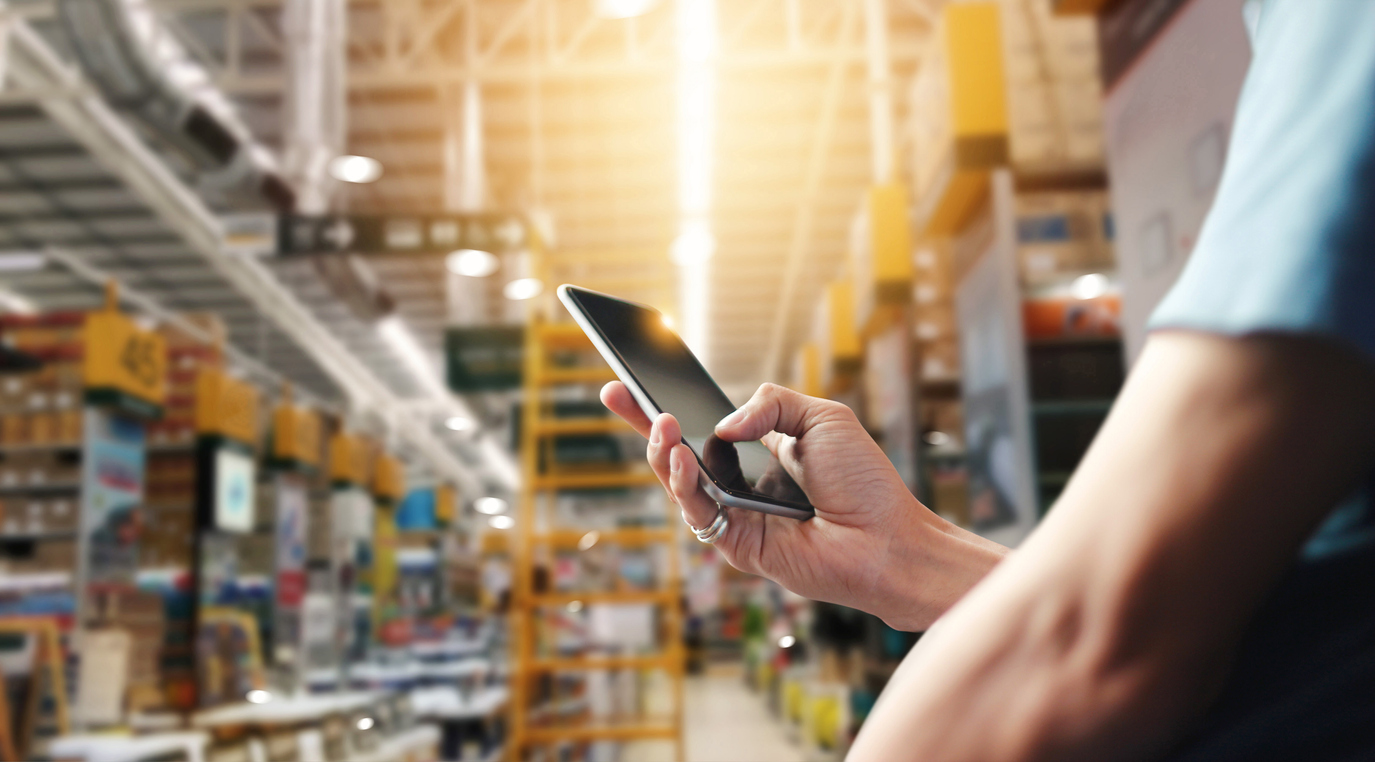 Doorbells & Intercoms
Odds are you've used remote security systems like doorbells and intercoms to gain access to a secure location: your office, an apartment building, or a warehouse.
Despite their widespread use, you may not be completely sure how to configure or operate a remote door-unlocking system on your own. Fortunately for OnSIP users, configured SIP buzzers and intercoms are as easy to connect to your network as a SIP phone.
Business Phone Trees
Giving your customers a bad phone experience is one of the worst self-inflicted wounds for any business.
A business phone tree helps you strategically map your customer's journey when they call your company.
That's why making a phone tree is an essential part of the hosted PBX setup process and more than just an administrative exercise. The way callers interact with your business is predicated on how you structure your phone tree. By deploying queues, ring groups, auto attendants, extensions, and other features in your cloud phone system in a strategic fashion, you're increasing the likelihood of successful customer interactions, which drive higher satisfaction and bolster sales.
It's never too late to revisit your call flow to see if it can be improved. Most importantly, you should test it yourself to make sure that it works the way you want it to. Your customers will thank you for it!
VoIP Phone System Tips
If you're the person in charge of researching a new cloud phone system, chances are you're in need of some phone system tips. You're in luck! We've compiled a list of timesaving phone system hacks to increase your efficiency and help save your company money. When taken together, this list outlines how you can set up an entire business phone system in less than a day.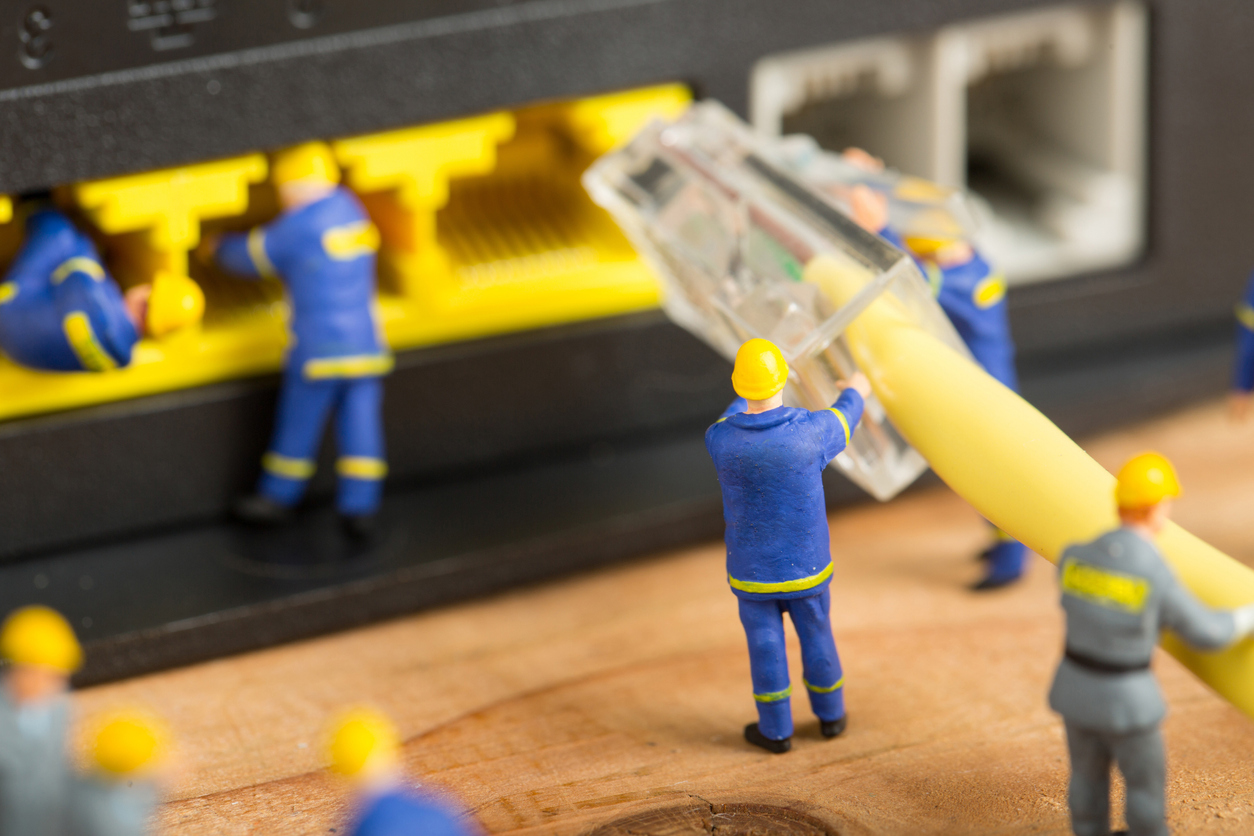 Part 5: VoIP Troubleshooting Tips
Troubleshooting is inevitable. Like going to the dentist or actually cleaning behind the couch, it's something we all have to do eventually. The same is true with Internet services like VoIP—technology loves to throw impediments at us, from dropped calls to jittery audio to full-blown service disruptions. On the bright side, many common issues with VoIP are easily fixed, and no, we're not just talking about banging on your router. This following section outlines how to identify and troubleshoot VoIP issues you may find yourself facing. As always, OnSIP's unparalleled support team is here to help with anything that requires a helping hand.
Dropped Calls
The hardware powering your office Internet connection does quite a bit to implement logistics and security for the network, but a side effect is that they sometimes interfere with Internet-based services like VoIP.
Several default router settings unintentionally disrupt VoIP traffic. NAT/firewall settings and SIP ALGs in particular can make VoIP calling impossible altogether. Luckily, forwarding router ports and disabling SIP ALG can nip these problems in the bud.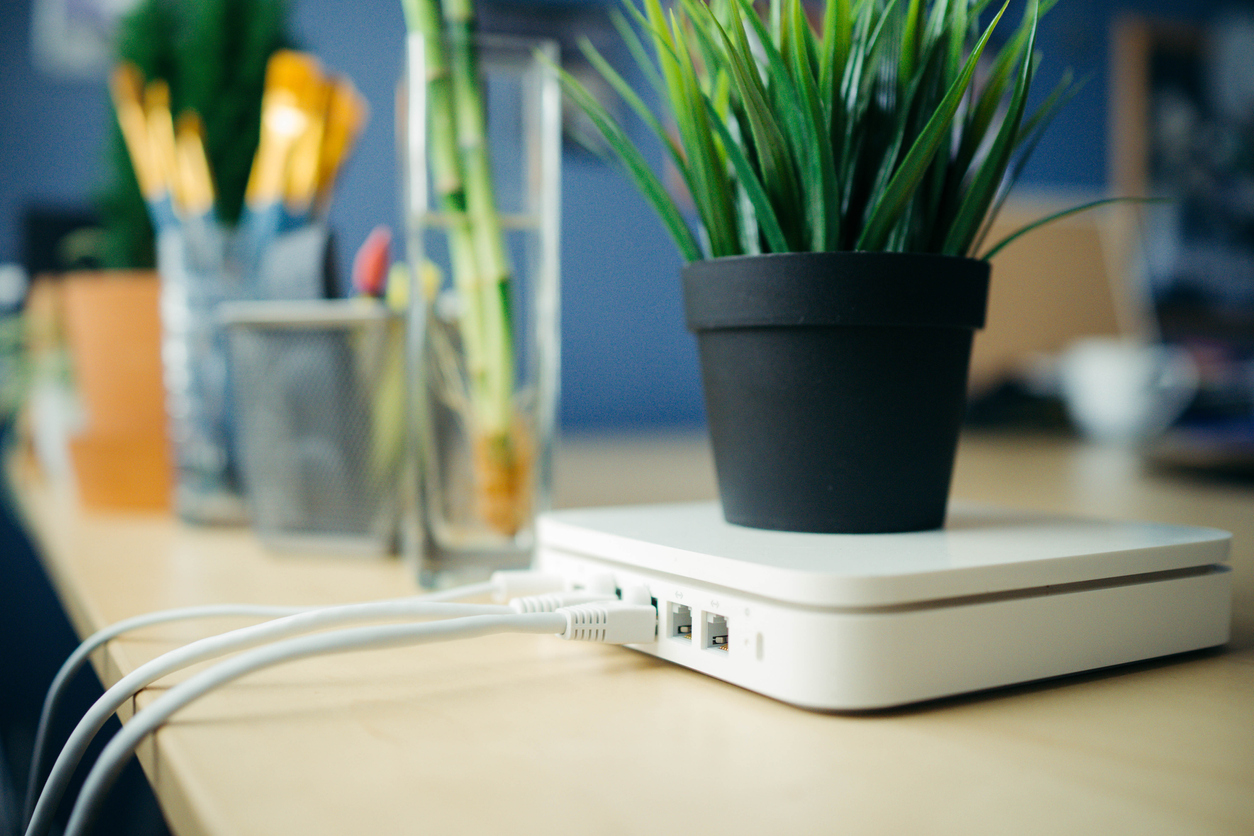 Phone Registration Failures
Whether you have a Polycom, Linksys, Panasonic, Yealink, or Grandstream phone, you can solve most registration issues by resetting your phone and reregistering it with your cloud phone system. Here's a step-by-step guide on how to reset your desk phone to its factory default state.
Voicemail Files
One of the convenient features OnSIP provides is voicemail to email. As an OnSIP user, you no longer need to dial your own phone number, input your pin, and listen to voicemails. This old process can be tedious. Instead, you can listen to WAV voicemail attachments wherever you check your email, like on your home laptop, work computer, or cell phone. But if you're an Android user, you may have discovered that you see an error message when you click on the file. Here's how to fix the WAV file problem.
VoIP Outages
VoIP service disruptions can have a ripple effect that hits every aspect of your business. Losing service even for a short time can mean lost opportunities, frustrated customers, and diminished internal communications.
Your VoIP call quality is dependent upon your Internet service, the hardware you're using, and the number of active Internet users in your office.
While service outages sometimes result from service provider network issues, they can also originate from inside your office. Try troubleshooting the issue on your own to identify the root of the problem before reaching out to your provider's support team.
Here's what to do when your VoIP service isn't working.
Call Quality
Call quality issues with VoIP generally come down to your Internet speed, including markers such as bandwidth, jitter, and latency. A VoIP test allows you to see where you stand in terms of your own Internet connection.
Most business-grade Internet services are capable of managing VoIP calls. Ultimately, your VoIP call quality boils down to the innate capabilities of your Internet service, the hardware involved (such as routers), and the number of active Internet users in your office.
Here's a checklist to help you ensure VoIP call quality on your network. (We also offer an explanation of VoIP troubleshooting tools here.) And check out our tips on how to improve call quality when on calls from your home office.
1. Perform an Internet Speed Test on Your Network
You can simulate VoIP traffic on your network before you deploy a new VoIP phone service. For example, OnSIP offers a free VoIP Test that measures these key performance indicators:
Packet loss can be caused by too much traffic on the network, resulting in packets being dropped, incorrectly configured routers, hardware failures, as well as a host of other issues. Whatever the cause, lost packets result in gaps and stutters in communication and can greatly affect the perceived quality of communication.
Jitter describes variation in packet latency. It's a potential sound quality issue (choppy sound), measured in time difference from buffer capacity.
Latency is the time from the source sending a packet to the destination receiving it. As long as packet loss and jitter are avoided, latency tends not to be an issue unless it is extreme. A ping test can help you assess where your network is experiencing delays or issues. Specifically, it provides data on how well an Internet-enabled device, such as a router, communicates with another endpoint on the internet.
2. Provision Enough Bandwidth for VoIP on Your Network
VoIP calls typically require 100 kbps each way to be safe (200 kbps per call), but video calling and conferencing can require 3 to 20 times more bandwidth. While planning for your network, estimate how many simultaneous calls your organization expects to have at any given time and multiply those calls by 200 kbps.
If you're having issues with VoIP calls during peak business hours, it might be a sign that you need to increase your bandwidth. During this time, your Internet traffic is most active because employees are sending emails, watching videos, and consuming bandwidth that would otherwise go to VoIP calls.
A commercial-grade router will have sufficient CPU, RAM, flash memory, and bandwidth to support your business communications.
For instructions on how to use our free VoIP tests and understand the results, click here.
3. Acquire a Business-Grade Router That Fits Your Needs
Running VoIP on your network requires a commercial-grade router. These will have the capacity—in terms of CPU, RAM, flash memory, and bandwidth—to support communications.
The specifications after "commercial grade" can be very technical and depend not just on your VoIP setup but on other factors — such as whether you are supporting WiFi, multiple office floors, and other data traffic on the network. Your router vendor should be able to suggest a router based on your office size and Internet usage activities.