For many years, the PBX (Private Branch Exchange) has been the central nervous system of telephone communications within an organization. What began as a switchboard manually operated by human beings evolved into a self-controlled, though bulky, piece of equipment that could be stored in a spare room.
Technology has since progressed so that the equipment no longer needs to be on your organization's premises, nor even be owned by your organization. Much like "cloud computing" and "cloud storage", the virtual PBX transformed telephony hardware into a Software as a Service.
System reliability and basic features of virtual PBXs have grown more consistent among major providers as the industry has matured, leaving advanced features and price as the next areas for advancement. At OnSIP, incorporating new technologies has always been a focus of our business phone service offering, and recently, we announced our entry into the free virtual PBX space.
What Is a Free Virtual PBX?
A free virtual PBX, first and foremost, routes voice (phone) calls between SIP endpoints. SIP is the name of a protocol, but you can think of it as calls being made through the Internet, rather than along telephone wires. Those SIP "endpoints" can be certain desk phones, softphones, browser-based phones or other more niche devices.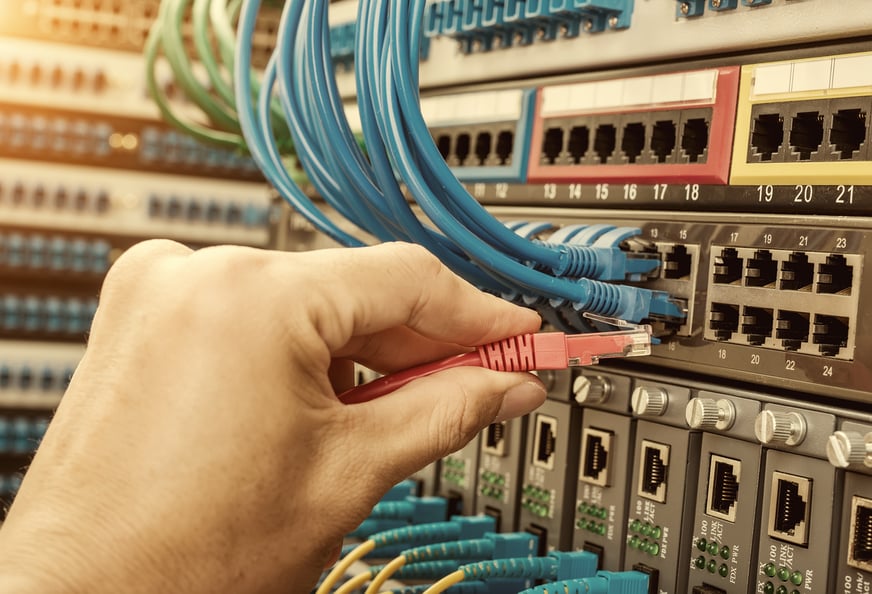 When two SIP endpoints make a call to each other, the call never "leaves" the Internet (similar to email). When a SIP endpoint calls a plain old phone number, however, it has to "jump" from the internet lines to the phone lines. That "jump" requires resources to make the conversion and incurs costs along the way. This is what makes SIP-to-SIP calling through a PBX free, whereas a phone-line enabled system must be paid for.
A free virtual PBX provider takes care of connecting the two ends of those SIP-to-SIP voice calls, but they can be capable of more than that, too. OnSIP, for example, can also route unlimited video calls between endpoints that allow it, such as video-enabled desk phones, OnSIP's free desktop app and mobile app, or a mixture of the three.
Free Virtual PBX Features
A good virtual PBX should provide basic "call management" features for free, such as unlimited extensions, the ability to put a caller on hold or transfer them to another extension, business hour and failover rules, call waiting, etc.
These basic features offer an organization a convenient and intuitive system for communicating with one another, whether it be one department to another or even separate offices. As long as they're connected to the Internet, a configured virtual PBX should easily route callers to where they need to go.
Advanced Features
Some free virtual PBX providers go beyond the basics, with offerings such as presence, web call links and third-party integrations. Our app's interface allows you to create a list of contacts, monitor their presence information (available, away, or busy with a call and how long that call has lasted), and drag & drop active calls to a listed contact in order to transfer them.

As for our "web call links", we've made it possible for people outside your organization to call your SIP endpoints, requiring nothing more than a web browser on their end. We generate a unique link for each user, which can then be placed in your email signature, an online bio, or within a paragraph to launch a tab like this. These calls, along with ones made through our sayso button, are also video-capable.
Setting Up a Free Virtual PBX
Setting up a free software-as-a-service should always be easy, and in this case, it is. Creating your own free virtual PBX with OnSIP requires little more than your email address and the names of your organization and users. We've even made it possible to sign up with your pre-existing Google or Slack accounts.
Once your account is created, you'll receive credentials and instructions on how to get started with the Admin Portal and the OnSIP desktop app. From there, you can add users, assign them extensions, set up call management rules and acquire your web calling links. Everything you might need to know along the way can be found in our comprehensive knowledgebase.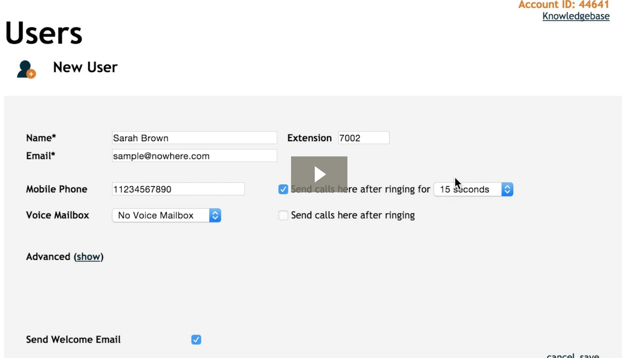 Admins can also add users right in the OnSIP app, on the Team Settings page.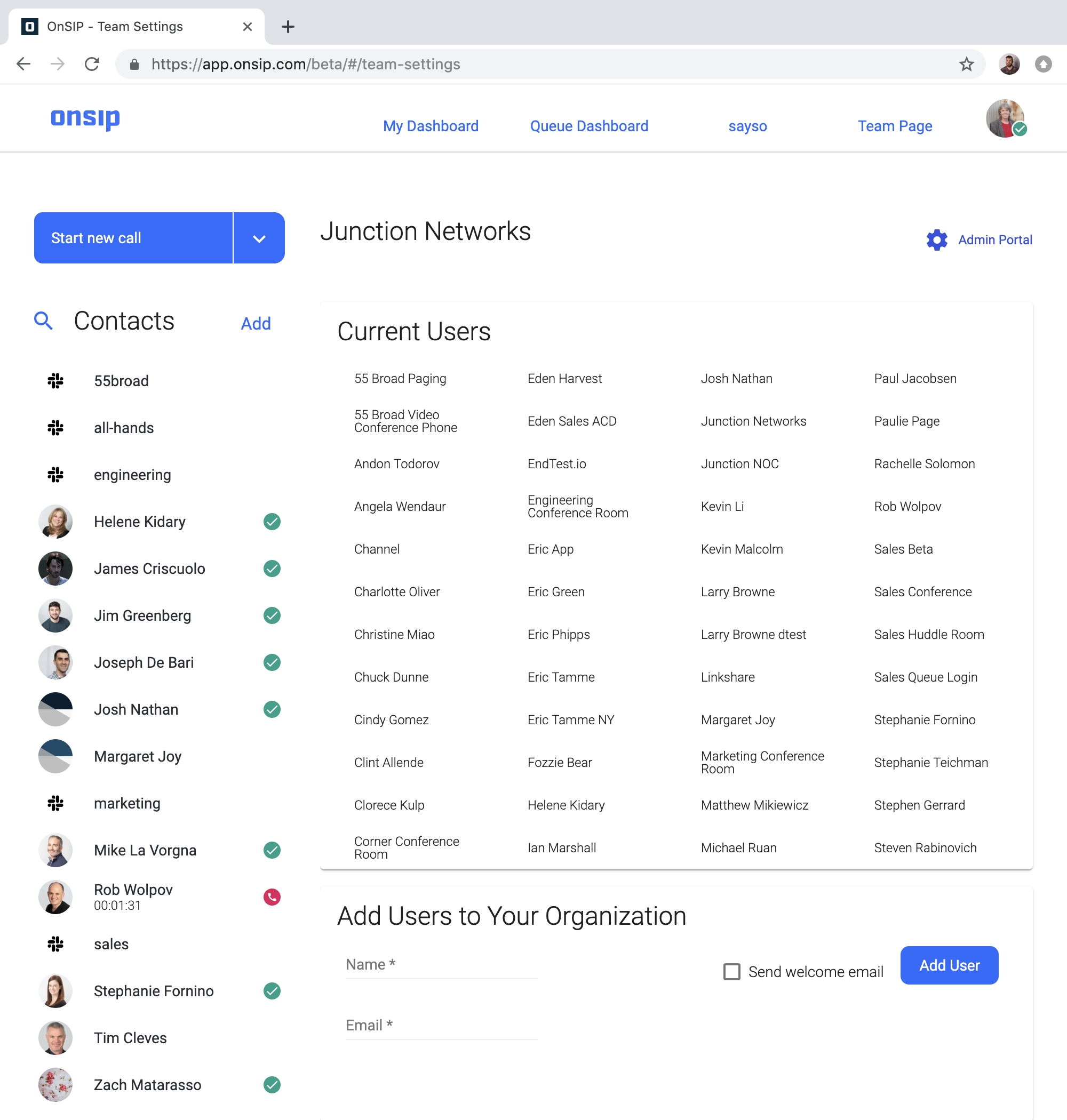 And that's it! You can have your organization set up and making calls in a matter of minutes.