Webphones, as the name suggests, are phones powered by web-based applications. They're still an emerging technology; few fully functioning webphones exist today. But with the advent of new technologies such as WebRTC, webphones are beginning to supplant and even replace desk phones altogether.
If you're not sure what webphones are, you're not alone. In this post, we'll go over some frequently asked questions about webphones, from how they work, to how to use one.
What are webphones?
Webphones are web-based applications that allow you to make phone calls directly in your Internet browser. Webphones can make and receive calls from landline phones, a.k.a. the Public Switched Telephone Network (PSTN). While certain audio/video chat apps allow you to make calls within a network, we won't label those as webphones, unless they can also call the PSTN.
By this definition, few audio/video apps can be classified as webphones. There are only a handful of real webphones apps out there, ones that can call the PSTN, extension dial, access voicemail, record calls, and perform the daily functions of a standard business phone. These legitimate webphones serve as full replacements for the desk phones in your office.
How do webphones work?

Webphones either use technology built into the web browser to stream media, or require additional plugins to use.
Webphone developers use various technologies to implement in-browser calling. One of the most prevalent standards is WebRTC (Web Real-Time Communciations). WebRTC allows for media to be streamed, such as audio for a phone call, between two Firefox or Chrome browsers without requiring either party to download any plugins.
How much do webphones cost?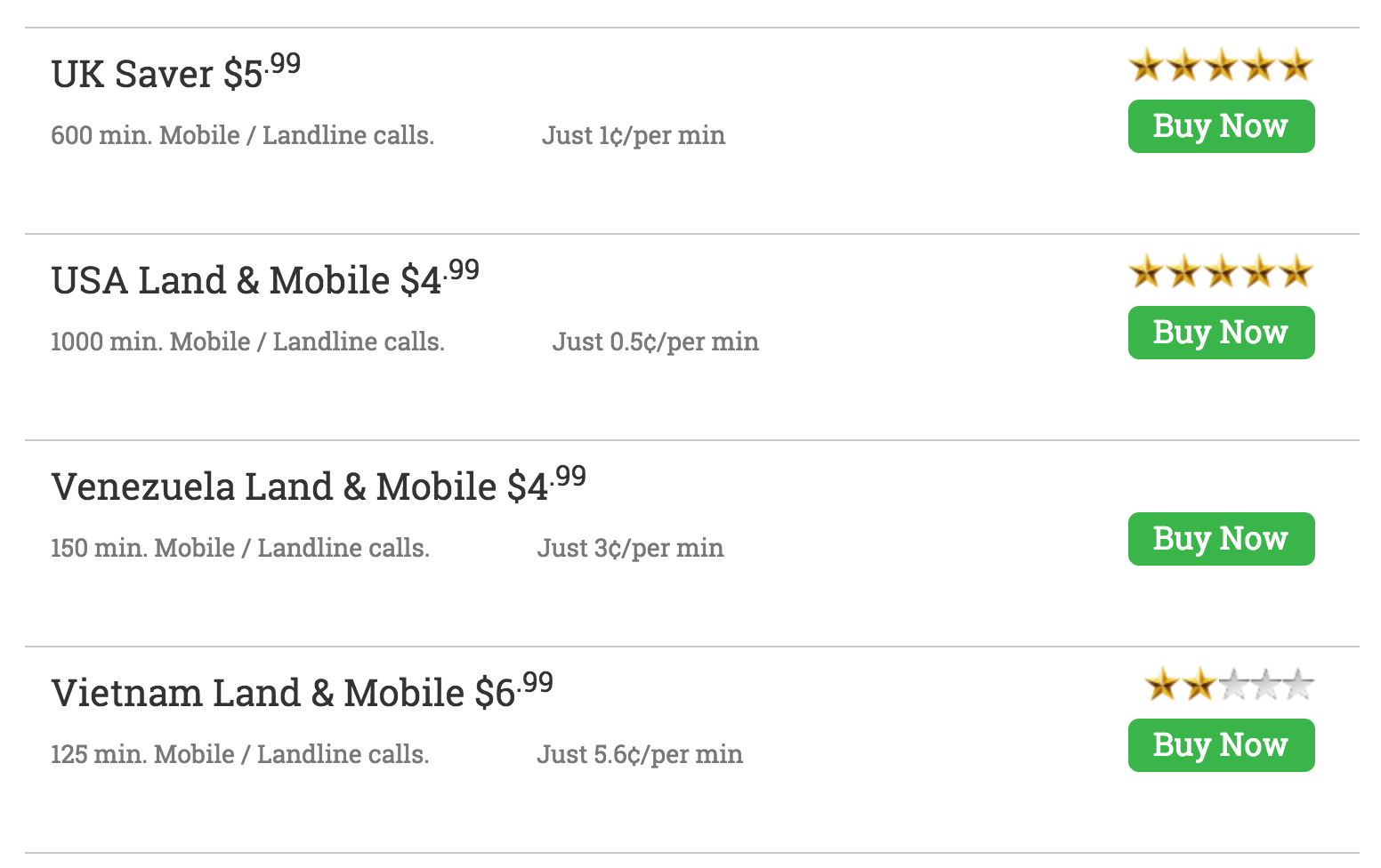 Few cloud phone systems offer business webphones to their customers. The ones that do usually offer the app as a free feature along with their services. The OnSIP app is a free webphone that comes with cloud phone system service.
Some webphones are offered as standalone products, separate from a phone system. They typically charge small licensing fees. FireRTC is a good example of a standalone webphone.
Calling rates vary by the provider servicing or offering the webphone. The OnSIP app offers free internet (SIP-to-SIP) calling, and calls to PSTN are subject to OnSIP calling rates. FireRTC offers free PSTN calls in the US-48, Puerto Rico, and Canada.
How do I use a webphone?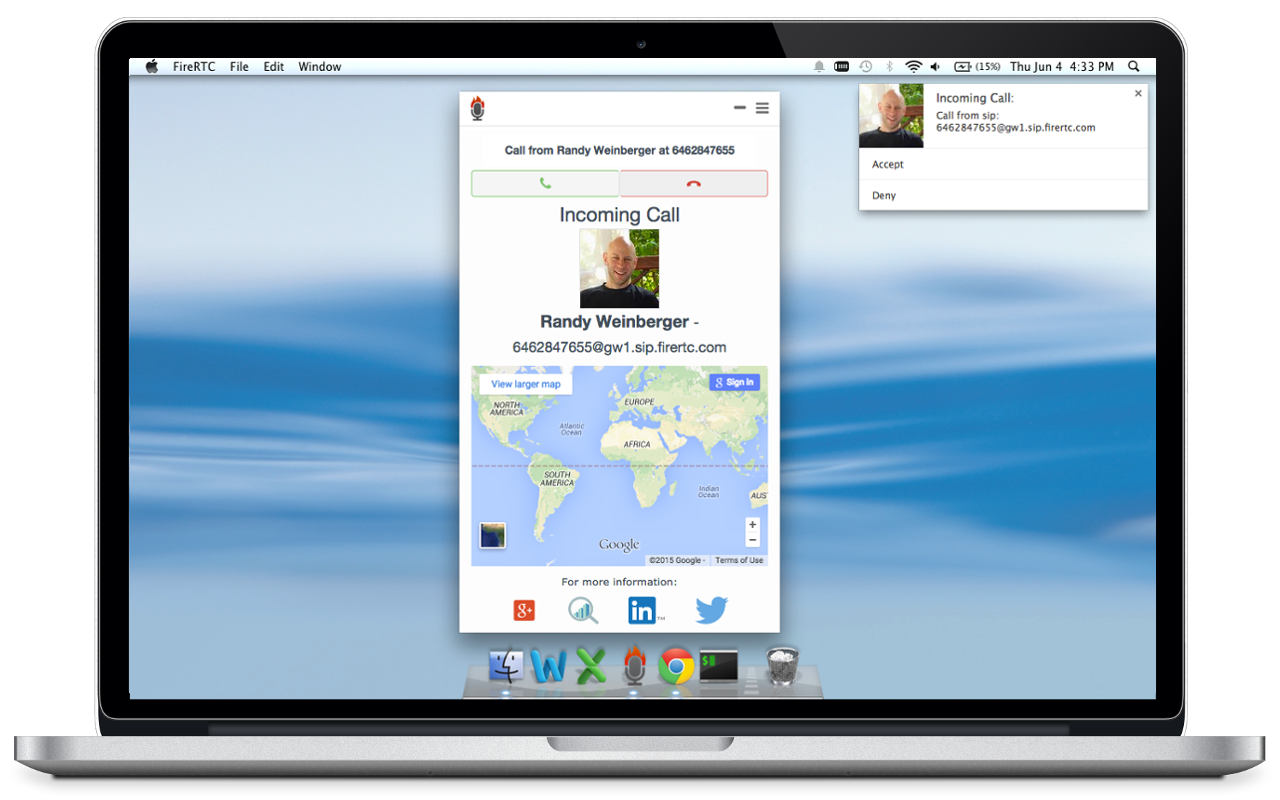 A webphone, by definition, runs in a webpage. The OnSIP app appears on a webpage with an entry box that can call numbers, SIP addresses, or extensions within your company. A drop-down number box also appears on the screen so you can manually input numbers. Two buttons beneath the entry box give you the option of making a voice or a video call. After dialing the number or the address, the entry box gives way to screen displaying call data or a video stream, depending on the kind of call you chose.
FireRTC has a similar interface, albeit without video. A numberpad takes up the greater part of the webpage. Numbers are put into an entry box at the top of the screen. FireRTC automatically maps where the number you're dialing is on Google Maps when you call. This image of the map stays up throughout the call unless you disable it.
My desk phone works. Why should I use a webphone?
With a business webphone, the few that exist, a user can log into his or her account on any device and be instantly connected to their business phone line. This flexibility allows someone to work from anywhere with a good Internet connection. As such, webphones are excellent for remote or mobile workers.
The best known desk phone features - call transfer, call hold, busy lamp field, mute, 3-way conferencing - are replicated in the OnSIP app. So with regards to standard calling features, desk phones and webphones can be comparable.
Furthermore, there are wider possibilities regarding interface functionality in a webphone than a desk phone, e.g. drag-and-drop transfer or click-to-call. A webphone provider can also offer rich third-party integrations with other cloud platforms such CRM, Help Desk, or Chat apps.
Of course, there are downsides to webphones when compared to desk phones. A webphone, or any software phone, needs to have excellent microphone and speaker capabilities to support the full HD voice that desk phones enjoy. With desk phones, the hardware is built to maximize audio quality. Additionally, a great Internet connection is needed for webphones to get high-quality HD audio. Otherwise call quality could be disrupted.
Modernizing Communications
The few companies that offer webphones are pushing the envelope in telephony. And the companies who develop business grade webphones are pushing it even further. Although webphone usage has yet to break into the mainstream, developments just in the past year have positioned this technology to move out of the foreground and into day-to-day business culture.
In some regards, webphones can surpass desk phones in terms of capabilities. So if there's one parting piece of wisdom that should stick to you, it's that real phones speak with their features, not with their frames. By that measure, webphones speak loud and clear.