"...We've been trying to reach you regarding your car's extended auto warranty…"
We've all received calls informing us of auto warranties that we never knew we had. Multiple calls. Maybe even multiple calls multiple times a day. But could you imagine getting the above message in emails and texts, too?
We shudder at the thought. It is, however, a good place to start off this blog on contact centers since it gives a clear illustration of the difference between call centers and contact centers. 😉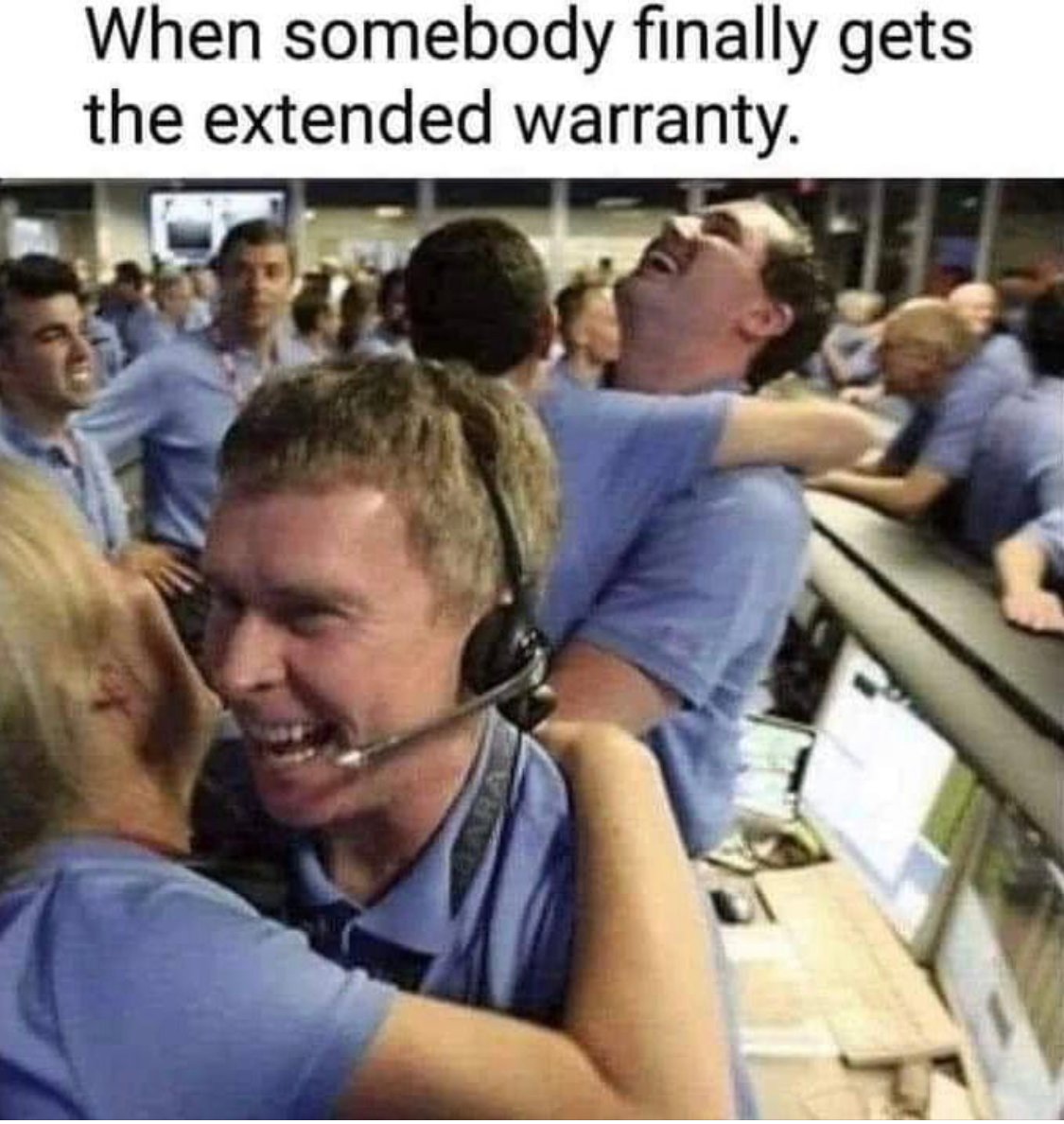 Contact Center vs Call Center
Call centers have been around for decades and are part of the business world's fabric. Remember when you've called a business to speak with a rep about a bill or follow up on an order? Yep, you've definitely interacted with call centers.
At its simplest, a call center is a group of staff members at a business who answer or make calls. These call center agents can be in-house, outsourced to a third-party organization, or even virtual, where (you guessed it) they are working remotely from their homes.
Times have changed, however, from the days of calling in orders from the Sears catalog to today's dominance of emails, live web chat, and text-based communication.
Enter contact centers, the logical next step of call centers. A contact center is a group of staff members who handle multiple forms of communication, from calls to emails to support tickets to live chat inquiries. Like their call center counterparts, contact center agents can also be in-house, outsourced, or virtual. (Fun fact: OnSIP's Customer Success Team can be considered an in-house contact center...and over the last 19 months or so, a virtual in-house contact center, too!)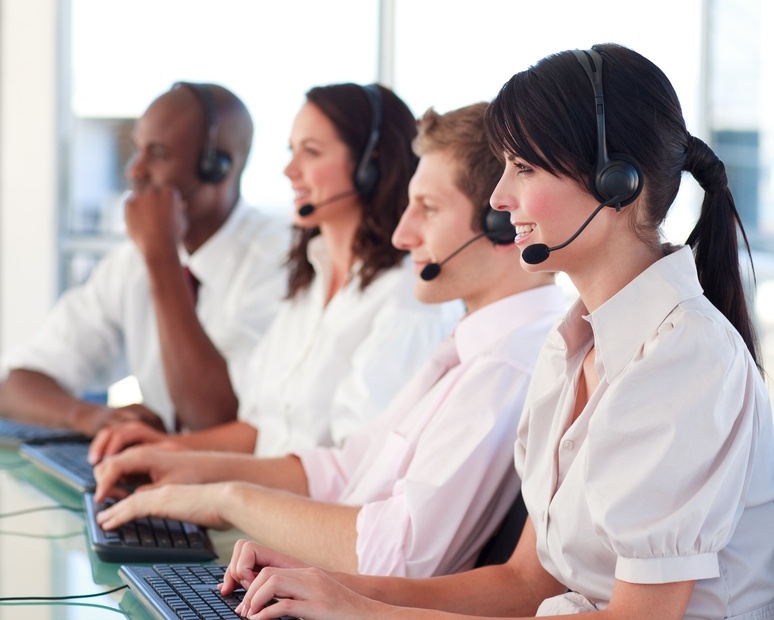 It's important to stress here, though, that these are the bare-bones differences of contact centers vs call centers. Since a contact center agent handles "omnichannel"—voice, digital, text, etc.—support, it's crucial that she knows the best practices for each communication channel, as they absolutely differ based on the channel used.
Another point of difference is the software. Call center software only deals with phone calls. Contact center software has many more parts to it, considering the variety of channels that fall under its umbrella. It's critical that the software chosen 1) provides a cohesive experience to the customer no matter what communication channel is used, and 2) presents the contact center agent with a unified dashboard so she can quickly respond without having to switch between different web portals.
Inbound Contact Center or Outbound Contact Center?
You'll likely see these variations pop up; the key difference is that one is more support-oriented while the other is sales-focused.
An inbound contact center can handle incoming calls, emails, support tickets, texts, and website voice and video chat inquiries from current and prospective customers. Agents can oversee a range of issues, such as sales calls, order processing, bill questions and payments, and technical support.
An outbound contact center can handle outbound communications in the same channels to current and prospective customers. Agents perform actions like cold calls to sales prospects, customer satisfaction surveys to current customers, market research for potential new products and features, and telemarketing campaigns.
Cloud Based Contact Center, A.K.A. CCaaS
Following in the well-tread path of other business software, like hosted VoIP, SaaS, UCaaS, and DRaaS, contact center functionality has also been moving into the cloud. You can probably guess its acronym. That's right, it's CCaaS—Contact Center as a Service. Simply cloud-based contact center software, this as-a-Service offering provides a contact center solution without any in-office hardware.
Businesses pay a subscription fee to the CCaaS provider and can administer and utilize the contact center software from the comfort of their own computers or laptops. For more information on the service, take a look at our What Is CCaaS? blog post.
Why Businesses Choose CCaaS
With contact centers becoming a leading way for businesses to interact with their customer base, it's easy to see why many organizations are turning to CCaaS solutions. From cost to customer service, here are some of the reasons why companies adopt these platforms:
Lower Upfront and Lifetime Costs
As with other cloud business software, businesses don't need to purchase on-premise hardware for a CCaaS product and pay maintenance expenses for upkeep, upgrades, and fixes. This translates into a drastically reduced upfront investment, as well as a lower total cost of ownership over the lifetime of the service.
Improved CX for Customers
Today's customers call, email, text, and are active on social media. Expanding the ways that customers can contact your business can only help to improve your service interactions since you'll be meeting them where (and how) they live and work. And because a CCaaS solution provides a single dashboard for contact center agents, those agents can provide a cohesive service experience no matter which channel is used.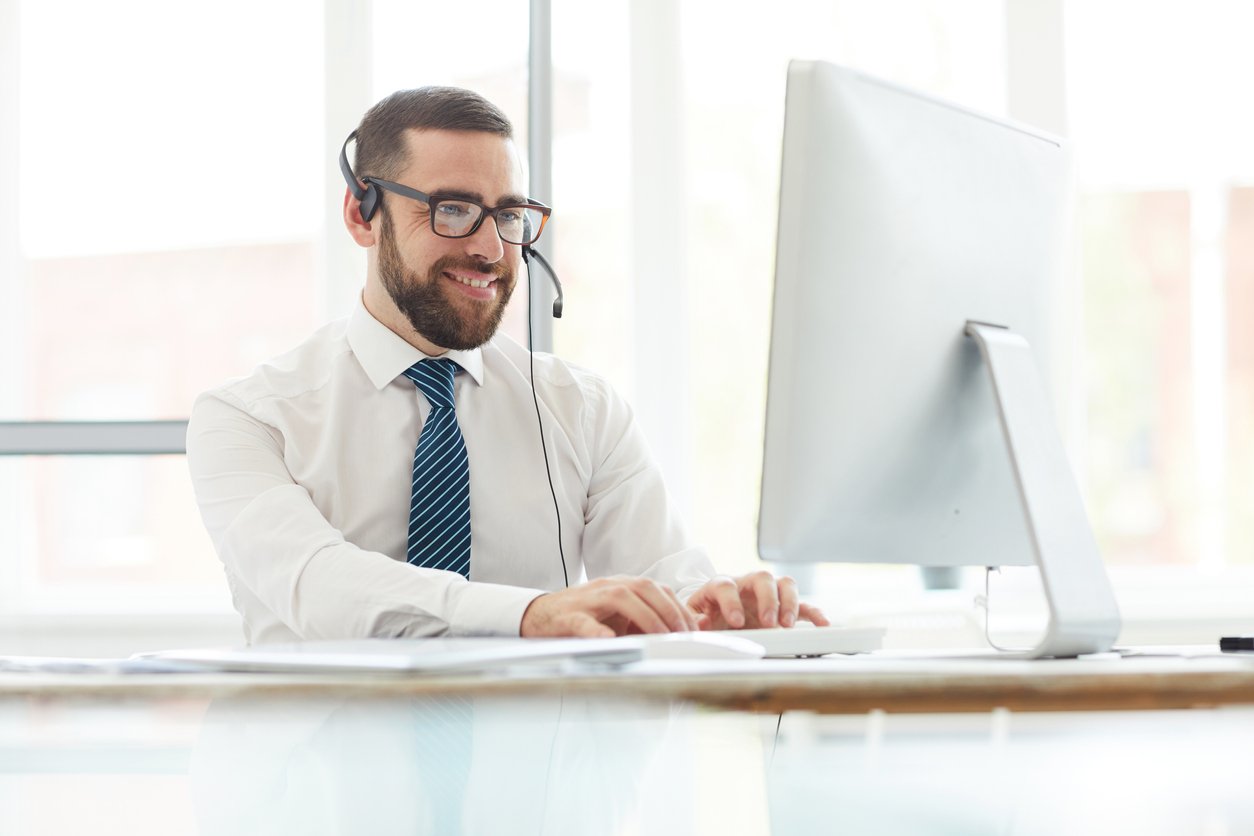 Scalable
The CCaaS product can grow alongside your business. Add features when they are needed by your contact center staff and remove them when they are not. The service will flex with your business to meet your changing needs.
Maintenance and Upgrades Are Performed by the Service Provider
Since a third-party provider houses and maintains the contact center hardware, business owners can be sure that the provider handles ongoing updates, bug fixes, and new feature rollouts to the CCaaS product they utilize. Owners won't need to acquire a large, on-site IT staff to actually administer the service.
The Future Is With Contact Centers
If your business is in the market for cloud-based customer service solutions, it's best to consider contact center and CCaaS products. You'll be leaving a lot of opportunities—and the revenue they can bring—on the table if you limit your business to phone calls only.