We want our customers to have a business VoIP solution that's more than a phone system. From our Unified Communications platform my.onsip to our in-browser integration with sayso and the OnSIP app, OnSIP's platform shows that telephony itself is not the only communications solution today's customer requires.
Besides these obvious examples, there are also some lesser known integrative bits of our platform that can prove especially useful for workers on the go. For instance, consider our voicemail to email option, a feature that automatically sends voicemail recordings to your email inbox in a .wav format.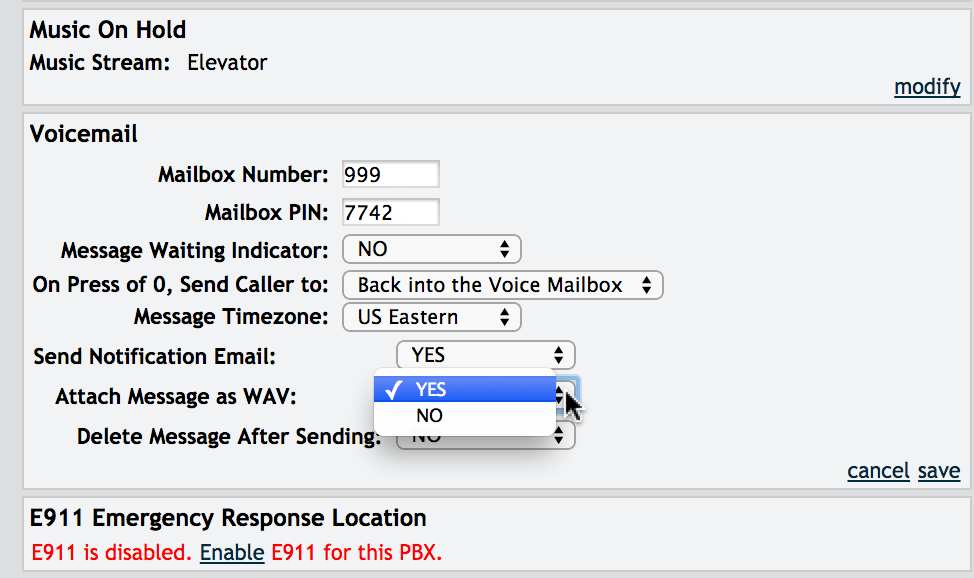 Setup is a cinch.
Have your OnSIP Account Administrator navigate to the Users tab in the OnSIP Admin Portal.
Select the user you'd like to modify, and then click Modify under the Voicemail box.
Choose Yes for both Send Notification Email and Attach Message as WAV.
Click Save to save your changes. From thereon, voicemails will be sent to your inbox as audio attachments. To change the email address the file is sent to, select a specific user and modify the email entry under Contact Information.
Of course, your OnSIP voicemail is easily accessible from any phone. But should a situation arise in which communication via email is the optimal or only choice, this feature will connect users to their voicemail seamlessly. This feature is also great for people who want to amass archives of their voicemails for documentation. For those interested in text transcriptions of voicemails, visit our Knowledgebase article on the topic.
Are you using voicemail best practices? Check out our suggestions on 5 sample voicemail greeting scripts.