In the era of working remotely, audio and video team calls have become the backbone for keeping employees connected. Thank goodness for digital technology! Unfortunately, conference calling can come with a few frustrations for employees who work at home.
You don't want to sound like a fast-food drive-thru or look as if Picasso painted your portrait and then shredded it. Especially when talking with your CEO or trying to close that big deal.
Here are a few remote work tips to get the best quality from your internet calls.
5 Tips for Better Call Quality When Working from Home
Check Your Internet Speed
Fast internet is a relative term. Even dial-up was considered high speed back in the day. But do you have any idea how fast your internet is? It's time you found out.
There are lots of tools available to measure your internet speed and connection. OnSIP offers a free VoIP test that will give you both your download and upload speeds. See if you're getting the speed that you were promised by your internet provider. And to understand the other presented results, consult our blog on How to Interpret VoIP Test Results.
If your calls sometimes break up, try connecting your device through an Ethernet cable, which is usually faster than a wireless router.
If you need to rely on a Wi-Fi connection, try moving the router to a better spot in your home. Keep in mind that concrete walls, metal blinds, tinted glass and various other design elements can disrupt a Wi-Fi signal.
Upgrade Your Router
At the beginning of this century, technology upgrades typically happened when you needed to add a phone line, or if you switched to a different phone service provider. Nowadays, a wireless router more than three years old is considered a dinosaur. That's because in 2019, Wi-Fi 6 came along with faster speeds and more bandwidth to better handle all the devices we connect to Wi-Fi. The bottom line is your older router may be holding you back, causing your networked wireless devices to act like it's 1999.
But first, contact your internet service provider to see if you can upgrade your router's firmware. Or if they have any tips to help you. If your device is old enough, they may actually send you a new business VoIP router.
Consider Buying Audio Equipment
Have you ever had a video chat with a promising new client where the call connects perfectly, but the audio has an echo that makes you think you're in the Grand Canyon?
The problem might be your headset or the microphone built into your laptop, because digital mics offer varying degrees of sensitivity. One that works well enough for short personal calls may not offer the professional call quality you want when speaking to clients and staff.
Invest in a high-quality microphone to portray a professional image.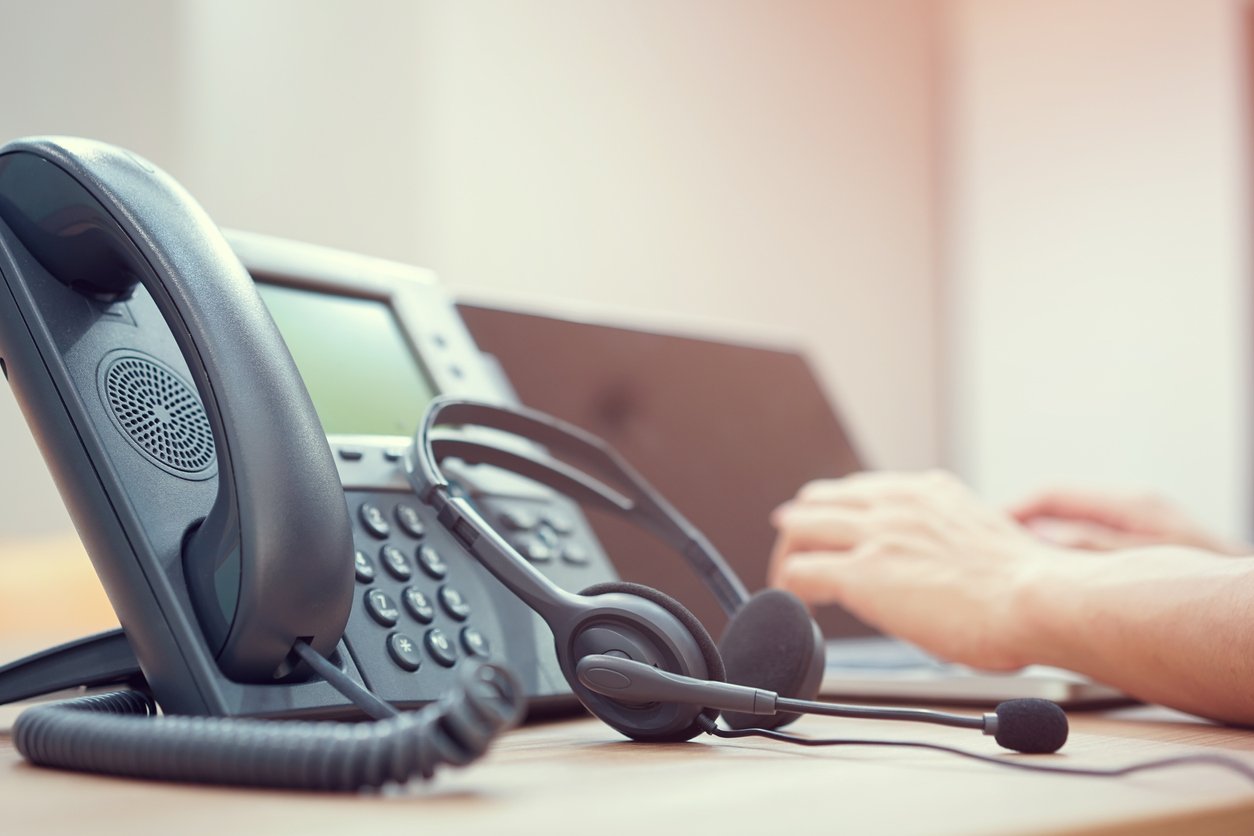 Turn Off the Video
You can always go slightly low-tech by turning off the video portion of the call if you experience a freeze or some jitter.
Sometimes the audio problems originate from your prospective client's end. You could use this as an opportunity to point out the advantages of switching to an OnSIP hosted VoIP solution.
Connect with Another Device
Did you see the Accenture study that found that 83 percent of employees prefer a hybrid work model that combines remote and office work? If you happen to be in this majority, you might want to purchase an IP phone to use at home. You'll get more versatility with an IP phone than a smartphone, and you'll likely find it's easier to transfer calls and merge conversations. Plus, it'll be easier to place a boundary between work calls and personal calls.
As you have probably learned over the past few years, working from home can present a unique set of challenges. Some electronic devices (like baby monitors, two-way radios and microwaves) can cause interference with your wireless internet connection, so it's something to be aware of.
If your home internet connection is slower than molasses on a cold day, try using your smartphone. You could make conference calls with your cellular connection in a pinch.
More Remote Work Tips to Ensure Productive Workdays
If you're working from home some or most of the time, take a look at our other tips and best practices blog posts to make your remote workday just another day at the office: