Compared to many of today's flashy VoIP features—flexible video conferencing, a feature-rich communication app, and integrations with other business applications, just to name a few—VoIP call recording may not be high on your list. It might not even be on your list. But there are many important reasons why you should be using your VoIP service's recording ability at your business.
Set Up VoIP Recording in Your Service's Admin Portal
Setting up the VoIP call recording feature is usually done while logged into your VoIP service's web-based admin portal. There, you can enable (and disable) call recording for specific users, ring groups, or call queues. If you want to enable call recording for every user on your account, that option is available as well.
You can also specify the direction of calls that you want to be recorded: Record all incoming calls that a staff member receives, all outgoing calls that a staff member makes, or both. Some VoIP services even allow a staff member to record calls "on-demand" by dialing a star code on her VoIP phone's keypad or clicking on a record button in her softphone app at any time during the phone call.
Call recordings are typically uploaded to your VoIP service's cloud storage, and they can be accessed by your phone system administrator while he's logged into the admin portal. He can play, download, and save each recording to a local computer if he chooses. There may be a time limitation for accessing these call recordings before they are deleted, so be sure to confirm with your specific VoIP provider.
OnSIP's call recording feature is set up in the Admin Portal, and all recordings are sent to a third-party storage service provider (SSP) of the customer's choice. After logging into the SSP web portal, customers can play, download, and delete VoIP recordings at any time. Check out our Knowledge Base article to see a video walkthrough of how to configure this feature.
6 Reasons Why Your Business Should Use VoIP Recording
1. Enforce Sales and Customer Service Best Practices
Call recordings give sales or customer service managers invaluable insight into calls that your business representatives are answering. By reviewing these calls, managers can discover how each rep handled caller questions as well as listen to what those callers said in response. With these communication details, managers know which reps are implementing your organization's policies for interacting with customers and which reps need further development.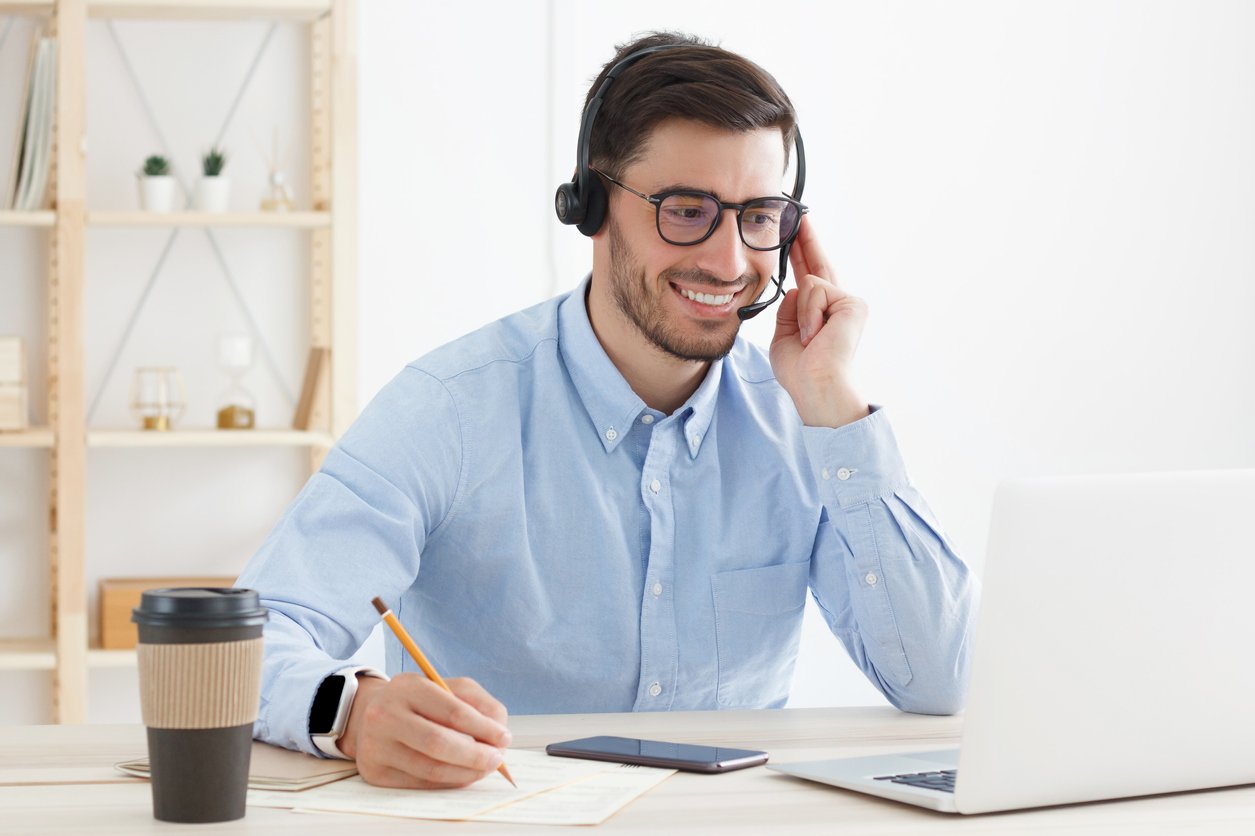 2. Train Reps on How to Successfully Interact With Callers
By regularly listening to call recordings, managers can save calls that show reps skillfully answering a caller's question or successfully enacting your customer service best practices. Managers can then use these real-life interactions when onboarding new hires or providing further training to current employees. These reps can listen to the actual calls as they happened and learn how to best respond in these types of situations.
3. Coach Reps Throughout Their Careers
Recordings can also be used as tools to coach call reps throughout their careers. When a manager listens to a VoIP recording that shows a rep perfectly handling a tough question, she can meet with the rep and replay the recording to offer praise and reinforcement. And when she hears a recording where company policies were not followed, she can sit with the rep, review the interaction, and explain why the rep's actions were incorrect. She can also provide detailed examples on how the rep should have responded in that situation.
4. Resolve Disputes With Customers
Call recordings can be go-to evidence for times when potential conflicts arise between your customers and your business. By accessing the recording and listening to the conversation as it occured, your business executives can know exactly what was said between the call rep and the customer. They can then use this information to successfully resolve the conflict and regain the customer's trust.
5. Comply With Industry-Specific Laws
Many industries, like the medical or legal fields, are bound by specific laws that compel privacy, security, and confidentiality of patient or client data. By reviewing the calls that your staff is making and receiving, administrators can be sure that all applicable rules and regulations are being strictly followed during phone conversations. You can also quickly provide these recordings to legal authorities should the need arise.
6. Improve Your Product and Expand Your Business
Over time, managers will listen to hundreds (maybe even thousands) of recordings. Support managers will get to know the frequently asked questions that customers call in about, while sales managers will hear about the features or products that leads repeatedly ask for (but your business doesn't have). With this useful info available, executives can make impactful decisions that will improve your product and expand your business.
VoIP Recording: A Final—and Must-Read—Note
While call recording presents many benefits to your company, it's important that you be fully aware of any local, state, or supranational laws that govern it in the locations where you conduct business. Some laws may require both parties on the call to give their consent before any recording starts. You may also be required to announce to the caller that "this call may be recorded..." before he is connected to one of your reps. Consult with your legal advisor first to understand any phone call recording laws that may affect your business.