Did you know you can choose from thousands of Music on Hold streams—and set different streams for different users? OnSIP's Enhanced Music on Hold lets you play a customized music station for your callers when they're on hold, featuring any genre from Afrodiziac to Motown to Eurodance and more.
To enable Music on Hold, go the Account tab at admin.onsip.com, look under PBX Settings, and click Configure Music on Hold. To enable Enhanced Music on Hold, simply click the Enhanced checkbox. Now that you've enabled the feature, it's time to pick a unique station for your Music on Hold.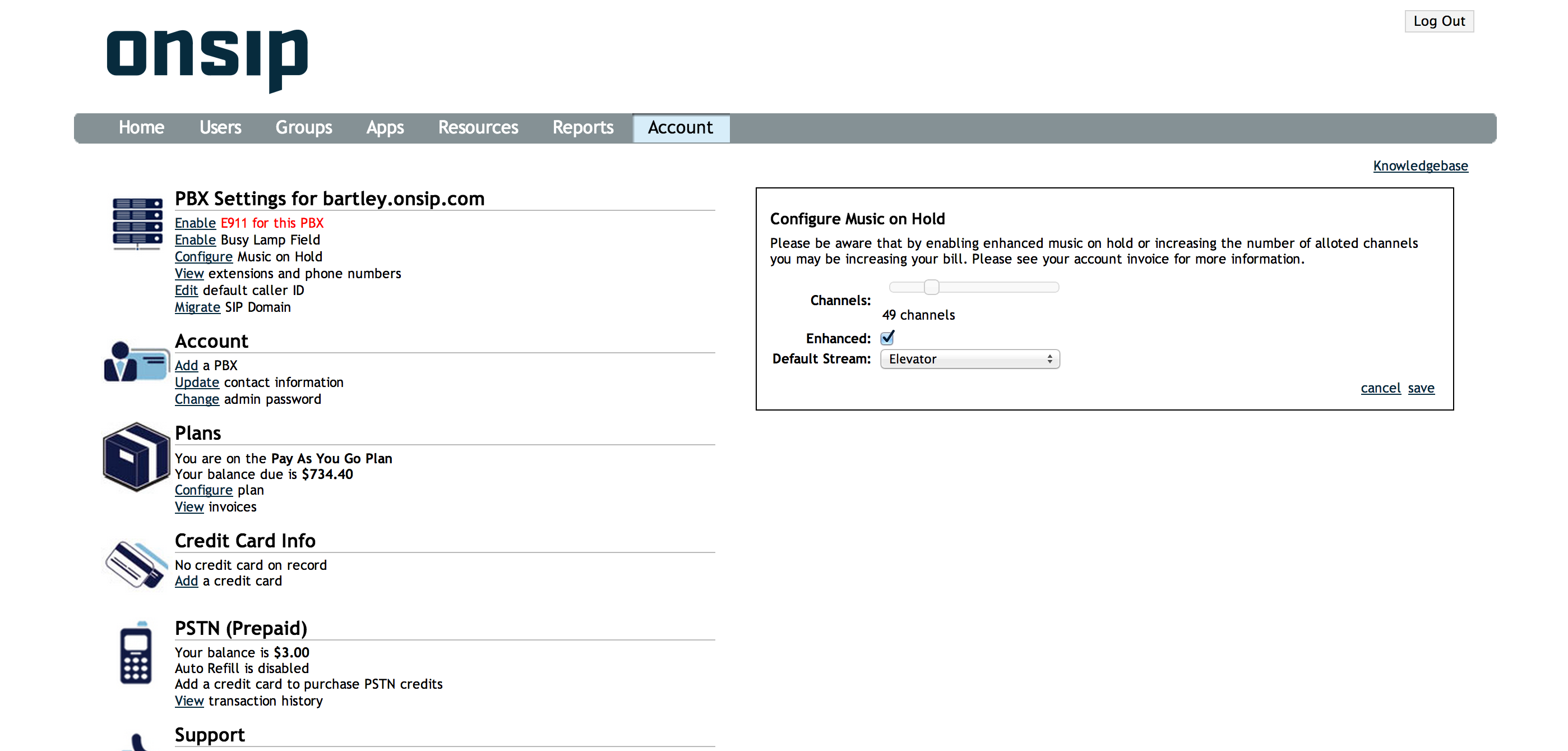 To do this, click on the Resources tab, and then click Create New Resource. Choose Music Source from the menu. To select from hundreds of preconfigured stations, select Click to view station browser and choose a station from the list. These preconfigured stations really have it all – from Blues to Dubstep to Mariachi and more. But if you want your own custom channel, you'll have to start your own Shoutcast or Icecast stream and simply enter the credentials into the New Music Source box.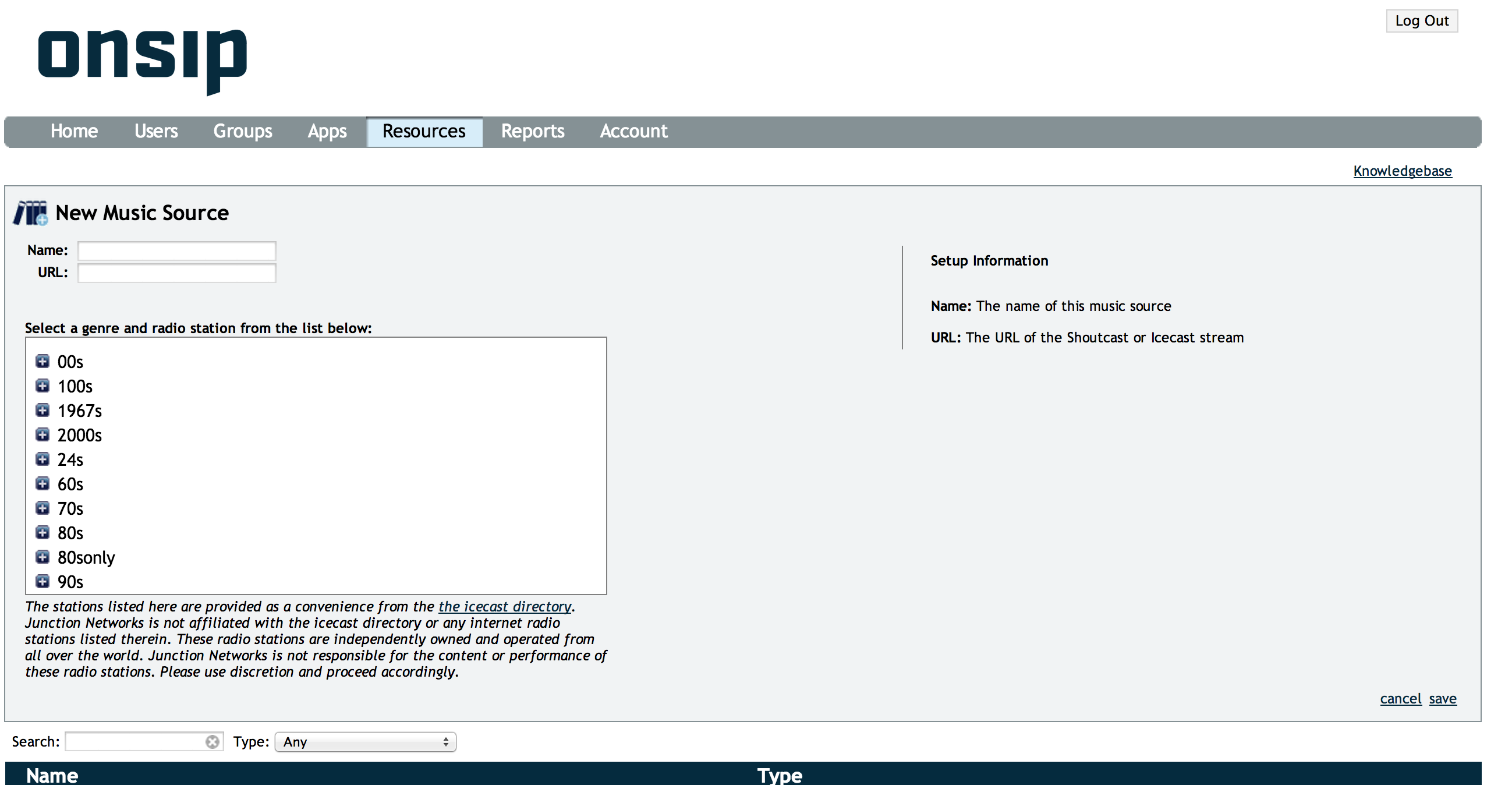 To enable your music stream, go back to Configure Music on Hold under the Account tab. Under Default Stream, select the station you just created. Now your callers will hear music from the custom station you've created. Your customers will thank you for playing the Beatles.