Pivotal Labs partners with clients to develop software that runs the world's most innovative business platforms. Its award-winning agile project management tool enables real-time collaboration around a shared, prioritized backlog. Pivotal Labs is located in San Francisco, and it currently has over 160 OnSIP users. We asked Sean Beckett, Director of IT, about Pivotal's experience with OnSIP.
1) Tell us about Pivotal Labs— Please provide a brief history and introduction.
Pivotal Labs has been at the forefront of agile development for more than two decades, building highly reliable, scalable software for innovative industry leaders and emerging companies across a number of industries. Pivotal Labs serves a range of clients, from seed stage startups building a first version of their product, to established startups rapidly scaling their product and team, to Fortune 1000 companies looking for better ways to build software. We help accelerate existing development efforts, bring a new product vision to market, and prepare client teams to bring agile practices home with them to strengthen their in-house development.
2) What do you do at Pivotal Labs, and what role did you play in choosing a new phone system?
I'm the Director of IT, and was one of the decision makers for using OnSIP.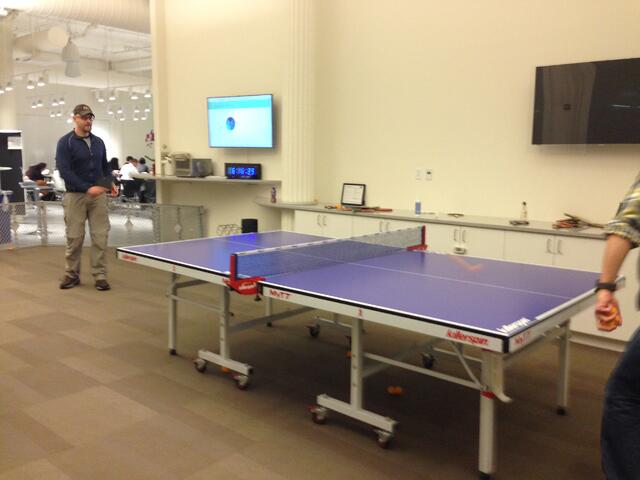 OnSIP visited Pivotal Labs for a meetup - and enjoyed their Ping Pong table!
3) What makes Pivotal Labs a leading full-service development company?
Full-service means we provide expertise in three competencies: design, development, and product management. Our philosophy is that each is equally crucial to delivering the best product, thus we integrate these roles as a key part of our agile process.
4) Tell us about your transition to VoIP. What were you looking for in a cloud phone system?
We had been administering our own Asterisk server internally. It was increasingly difficult to configure as the number of users and the complexity of their requests grew. We looked at expanding our regular POTS lines, but the monthly recurring charges were too high for our expected usage, and we didn't like hitting capacity issues when, even if briefly, all 10 lines were in use.
We decided we wanted to go with VoIP. We made this decision for a few reasons: first, changes can be made through a GUI rather than an arcane scripting DSL; second, the system improves over time with no effort by our team (we would have never gotten E911 working on our own, for instance); third, the service uptime is managed 24/7 by someone else, so my team does not need to be on call for phone issues; and last, by hosting it outside our main SF office, we don't create a dependency for the phones on our SF network being up and accessible.
5) How did you find OnSIP, and why did you choose us?
We selected OnSIP primarily because of its pricing model, which was based on usage, not seats. We pay for the number of minutes we use, not the number of phones we connect. The pricing model is simple, easy to understand and we only pay for what we actually use. OnSIP also had a good reputation in the industry, and its website and admin web application show the modern design and usability touches that we associate with quality.
6) How many phones does Pivotal Labs have? Where are the phones located within the office?
We have ~125 phones deployed across our five offices. They are in our conference rooms and individual offices, with some available for guest use.
7) What make/model of phones did Pivotal Labs choose and why?
Polycom SoundPoint IP 335 for desk phones. Polycom SoundStation IP 6000 for conference phones.
The Polycoms have great sound; the HD Voice worked better on OnSIP than we could ever get it to work on our own PBX; and they are supported by the OnSIP TFTP system, so they auto-configure after the first time set up.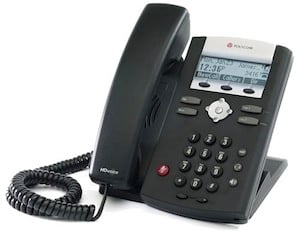 8) How much money has OnSIP saved Pivotal Labs?
Our decision was never about cost savings as much as it was about convenience. However, our maintenance costs have gone to almost zero.
9) What are your favorite OnSIP features?
E911 through the GUI, auto-provisioning of phones from the TFTP server.