LiveNinja is rebuilding the e-commerce experience using the latest breakthroughs in video technology to connect customers with businesses. The company created a live chat tool that Forbes described as, "one step closer to omnichannel nirvana" for e-commerce merchants. And just recently, LiveNinja announced the LiveNinja Kiosk, a compact kiosk solution that saves resources for businesses by having one dedicated salesperson assist customers in multiple retail locations, departments, and stores.
To deliver these humanizing customer experience tools, LiveNinja leverages OnSIP for Developers and SIP.js, an open source WebRTC and SIP JavaScript library maintained by us. We sat down with Director of Marketing Carolina Leon to get the insider scoop on LiveNinja's products, their path to OnSIP, and what's next.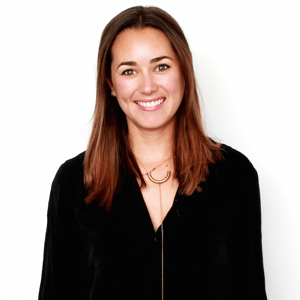 Tell us about LiveNinja – Please provide a brief history. What's your mission?
We believe that real-time technology can play a major role in the way the worldwide economy operates and does business online. For the last three years, we have evolved our product and used video chat in different ways with one main goal in mind: to connect individuals to one another. Most recently, we are focused on using our live video technology to disrupt the customer service industry, specifically to streamline the process of getting in touch with businesses.
We are on a mission to make communicating with brands as simple and personable as talking to a friend. Currently, we do so with two products: a web application and a retail solution. Our web application is a simple, user-friendly video chat tool that allows any brand to give customers a personalized, enjoyable, and face-to-face shopping experience directly on their website. LiveNinja's retail solution brings the best of the digital world to the physical by giving customers the ability to connect with experts from any retail location via a video chat kiosk.
What do you do at LiveNinja, and what role did you play in choosing OnSIP?
I'm the Director of Marketing — I relied on the expertise of our CTO in choosing OnSIP.
How does LiveNinja leverage SIP.js and OnSIP?
LiveNinja utilizes WebRTC for its video component of the product. The thing about WebRTC is that it does not provide any sort of signaling and leaves that choice in the hands of the developer. We chose SIP for a few reasons, primarily because it has been battle tested in the telecom industry for over a decade and would allow us to reach beyond the browser and support standard VoIP phones or even PSTN calls.
In searching and testing a variety of JavaScript based SIP libraries, SIP.js consistently stood out because of its active development, clean stack, and cross browser support. For us, choosing SIP.js was a no brainer.
Congrats on the recent launch of the LiveNinja Kiosk! Can you tell us a bit about the genesis of that? How did you connect the dots from live chat on websites to kiosks?
For the last two years, we have strived to position ourselves at the forefront of real-time communication and partnered with some incredibly innovative companies who are constantly challenging us to come up with new ways to reach their customers throughout every single part of their purchasing journey.
Recently, there's been a new wave in retail that's attempting to take the best aspects of the digital landscape into the physical world. Retailers are just beginning to look into offering live video support kiosks in their retail locations and department stores to engage, educate, and personalize the shopping experience for their in-store visitors.
This kind of integration is helping to solve a major pain point many retailers now face: how do you place the right information in front of a customer at a key moment — especially when their intent to purchase is highest?
As one of the top places brands have faced limitations in reach and control, the in-store experience is a common obstacle faced by many of our customers as well. That's why we've been working furiously for the last few months to come up with a solution.
Together, our web application and the Kiosk solution complete the omni-channel experience for both brands and consumers. Brands will be able to better manage their sales funnels and manage data for all their communication and distribution channels using both platforms. Consumers will find value in being able to choose the medium they wish to communicate with brands no matter the location.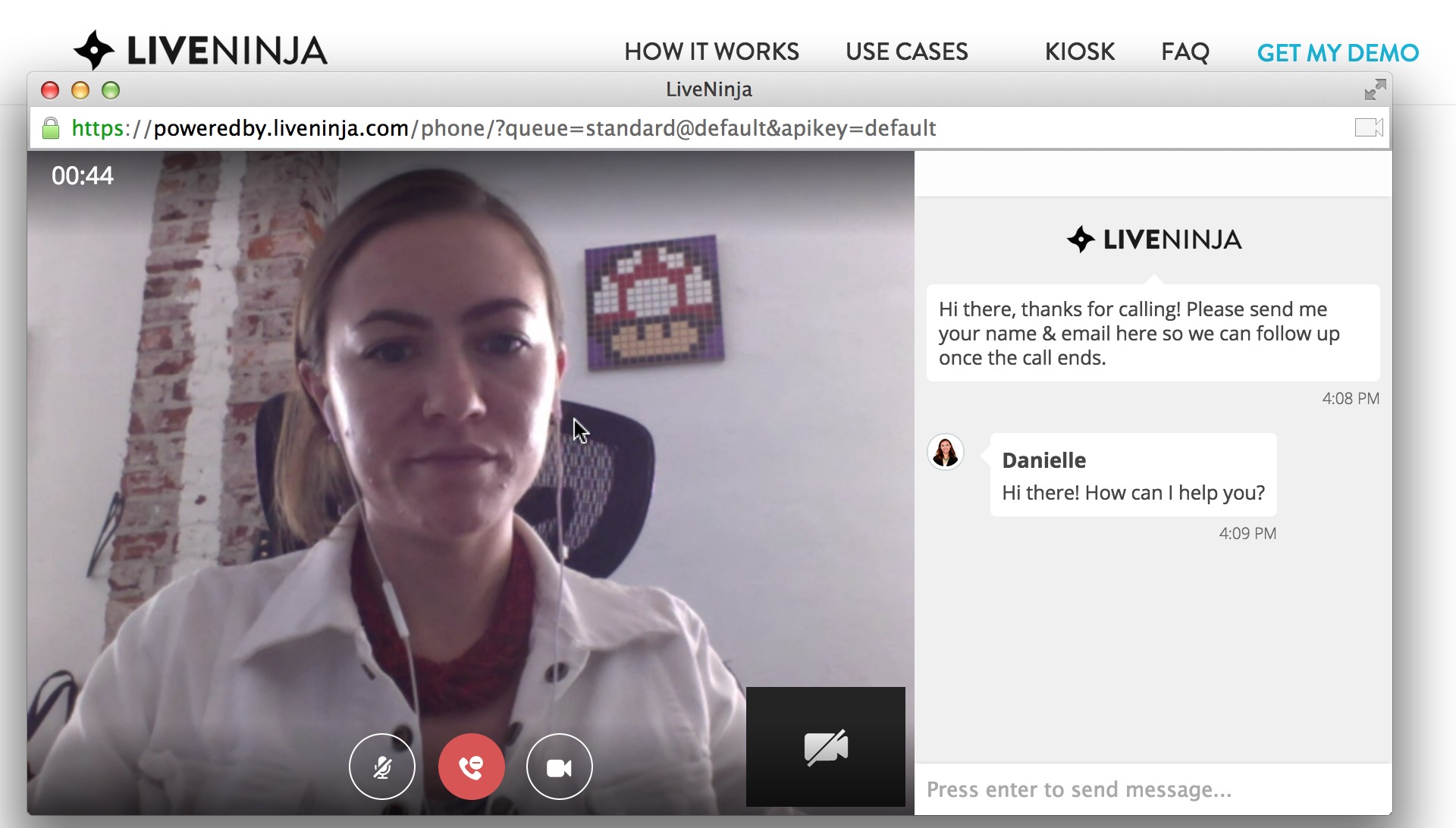 What kinds of businesses should consider LiveNinja Kiosks and why? Any success stories to share yet?
As mentioned above, the LiveNinja Kiosk solves a major pain point for most retailers — specifically those who sell high-consideration products.
Our ideal clients span a wide spectrum of verticals from high-end electronics, appliances, furniture, cosmetics, to automotive companies, all looking to enhance their customers' in-store retail experience. They are forward-thinking, innovative and customer-focused, looking to differentiate themselves from competitors by providing on-demand customer support in the retail stores that sell their products.
These companies have pain points that include: the need to educate customers at the moment of purchase, lack of visibility in retail stores, lack of brand consistency in all channels, and lack of key information at overcome high price points, lack of knowledgeable in-store salespeople or lack of retail stores.
They are looking for an in-store solution that will enhance the customer experience, understand and educate customers, overcome potential "sticker shock" issues and leave a lasting positive impression on customers.
Currently, we have customers in high-end electronics and appliances who are just gearing up to the launch their video chat kiosks in their international retail locations.
How does LiveNinja Kiosk work? Tell us a bit about the hardware and software.
We are very excited about the LiveNinja Kiosk! In a nutshell, the LiveNinja Kiosk is an in-store presence for a brand to communicate with their customers. It is a custom SIP client installed on a locked iPad which registers with OnSIP and connects to LiveNinja by initiating a SIP call to a queue of available Agents.
This allows consumers to speak to a brand representative in their native language via video chat at the press of a button. As an example, imagine you are comparing 2 different items at a store and one of them, while very enticing, may seem very expensive. You as the consumer can easily speak to someone from that brand and ask what the benefits are.
That representative could then potentially convert that customer and give them a much better buying experience without the cost of sending dedicated representatives to reseller stores across the globe, leading to increased brand loyalty from the consumer and cost savings for the brand. Its a win-win.
The Kiosks being shipped right now are iPad only, however Android based tablets are also supported using the LiveNinja WebApp.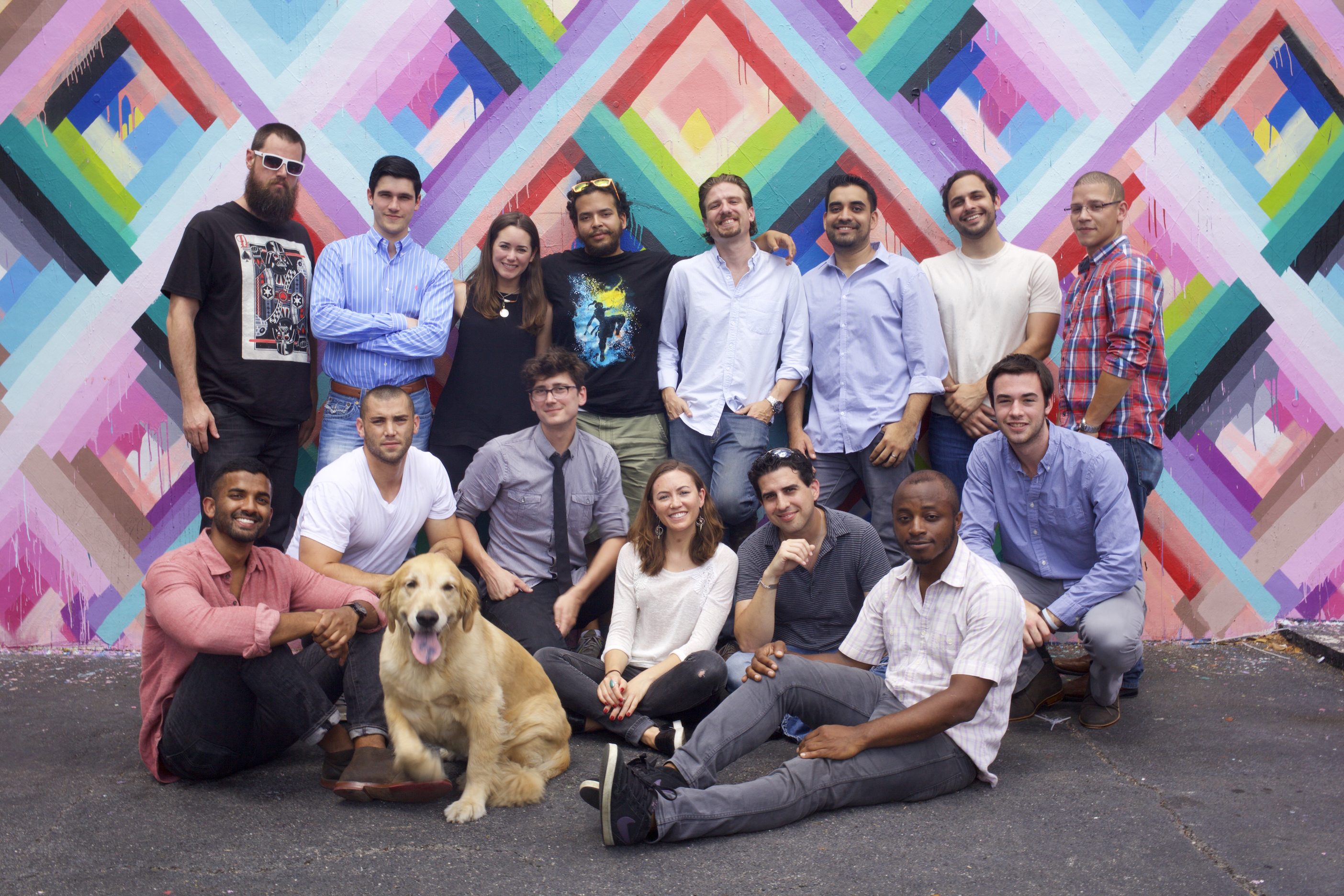 What's next on LiveNinja's horizon?
We have taken all the market feedback we've gathered over the last year and are using it to build out the next version of LiveNinja which we will be launching in Q4 of this year. We believe that the future of customer service looks as easy as opening up the LiveNinja application on any mobile device, searching for a desired brand, and sending that business a direct message via text, audio, video, photo-sharing – essentially by any means the consumer prefers.