Panasonic dealer Neo Networks, Inc. is a B2B group located in Norridge, Chicago. Pete Kaldis, founder of Neo Networks, has been in the business for over 20 years now. He took the time to tell us a little about his company and his reselling experience with OnSIP.
In what services does Neo Networks specialize in?
We specialize in installing Panasonic phone systems, network cabeling, background music, general low voltage products, and reselling phone service.
How did Neo Networks get started?
I began installing Panasonic systems and phone wires for my friends in 1985. Shortly after that I started a company called TKO Telecom. I was working as a Product Designer at the time so I did this after hours. In 1995, I hired a friend to help me. I resigned from my job as a Product Designer four years later after receiving two patents and $2 -- one dollar for each patent. I couldn't exactly see myself working for a dollar per patent so in 2004 we moved into Telephony and Networking and rebranded ourselves as Neo Networks, Inc. We now do it all - or almost all.
Why did you sign up with OnSIP?
Our goal is to be ahead of the technology and the telephony movement, which is the main reason we signed up with OnSIP. My son, Anthony, was actually the one who told me about OnSIP; he said it was our best choice. The residuals along with the possibility to offer a product that complements our other services and equipment was also a major factor.
How has the learning process been with OnSIP?
Anthony is a complete whiz when it comes to networking. He's been working with SIP services for several years now and loves it. He's shown me how to sell and program all of the equipment. I didn't take the technology seriously until Panasonic convinced me about OnSIP.
Does having a hosted solution like OnSIP in your offering give you more flexibility?
In the past, I have lost many sales from clients that didn't want to pay $3,000+ for a phone system. Now with OnSIP I can offer them phones as well as services at a ridiculously low end user price. It also gives them the flexibility for multiples locations as a plug and play solution.
How did you build your client base?
We make our clients our friends. We listen to them and give them the best solution for their application(s). They recommend us faster than we can get the jobs completed!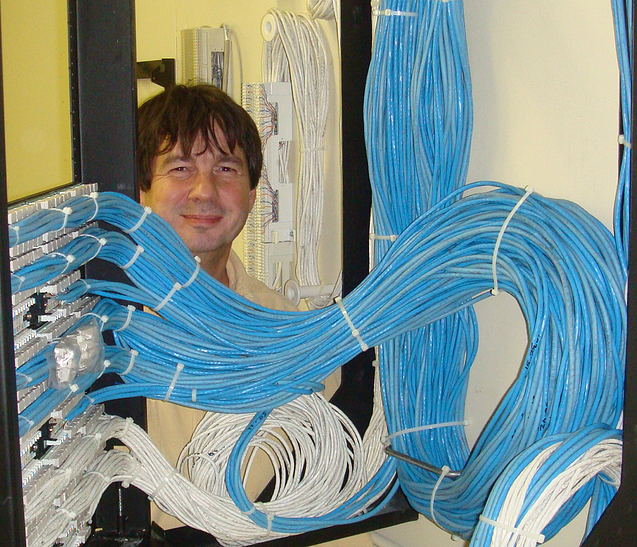 In what services are you looking to expand?
We are definitely looking to expand in SIP; OnSIP, to be exact. Years ago I worked with a T1 company, endorsing them and reselling their service. I received residuals of over $1,500 per month. I stopped working with them when I felt that T1 was no longer a good match for my clients; it's no longer state-of-the-art. OnSIP however, with its evergreen residual packages and low prices for services, is a much better fit for my clients and myself. I feel that I can sell OnSIP services to virtually anyone and everyone. For the clients that need the feature of the PBX, we can still sell them the PBX and the OnSIP service - it's a win, win.
For more information about becoming a Panasonic and OnSIP VoIP reseller, click here.