Celebrating their 10th anniversary in 2022, Partners Against Trafficking Humans (PATH) does the incredibly important work of rehabilitating victims of human trafficking and sexual abuse. Through a variety of support programs, long-term healthcare, and educational classes, PATH is a trusted partner for victims.
We spoke with the Development Director at PATH, Nick Starnes, to learn more about his organization's mission and how he is using OnSIP Hosted VoIP to support it.
Aiding Victims of Human Trafficking From Arkansas
Based in Little Rock, Arkansas, Partners Against Trafficking Humans "serves victims of sex trafficking and sexual abuse," Nick explains. "We offer a 24-hour HelpLine [author's note: this HelpLine is through a different service provider], safe shelter, case management, therapy, life skills classes, a work program, and more, all at no cost to clients."
PATH also provides training sessions for professionals in a variety of industries: healthcare workers, hospitality staff, emergency and first responders, just to name a few. These sessions provide general information on human trafficking as well as signs and indicators that will help these workers identify victims in their day-to-day interactions. You can schedule training sessions right on PATH's website.
Much of the funding for these victims' services and awareness sessions comes from donations by the general public. If you'd like to make a donation to PATH, you can also do so on their site.
Searching for a New Phone System That's Reliable and Flexible
With a staff constantly on the go, Nick found that PATH's previous AT&T landline could no longer support his organization's changing needs. Additional phone service features, such as a user-friendly attendant menu, would have increased the total cost of his service. He also needed options that would enable his traveling coworkers to make calls and check voicemail messages while away from their desk phones.
In late 2020/early 2021, he began researching which providers offered the most reliable VoIP service. He found OnSIP and set up a 30-day free trial account. Using his account, he was able to explore the admin portal, set up phone system features, make test calls, and talk with a sales rep to see how OnSIP could meet his organization's communication needs. "OnSIP kept showing up as the best of the best," he says. "The customer service we received while making our decision reinforced that!"
He selected OnSIP for the platform's features that come with an account as well as the remote working options that connect PATH's traveling staff members.
"If you're on the fence about which VoIP (or otherwise) phone system to use, go with OnSIP. You won't be sorry!"
OnSIP Hosted VoIP Features That Support a Mobile Staff
Each employee at PATH can use the OnSIP softphone, available as a desktop or mobile app as well as on a web browser window. The app gives each person a work phone on his preferred device, and it lets him keep in touch with clients and colleagues whether he's working from home or on business trips.
Keeping the Phone Lines Up During COVID-19's Remote Work Days
These features have also been crucial to PATH continuing operations throughout the stay-at-home orders issued during the COVID-19 pandemic. As Nick states, "We are better able to work at a distance when needed. It's very convenient to be able to easily answer calls on our cell phones and check voicemail messages through the app (amongst other awesome features)." As calls come through to an employee's extension, the OnSIP app on his computer or cell phone will ring, and he can answer the call as if he were using the phone on his office desk.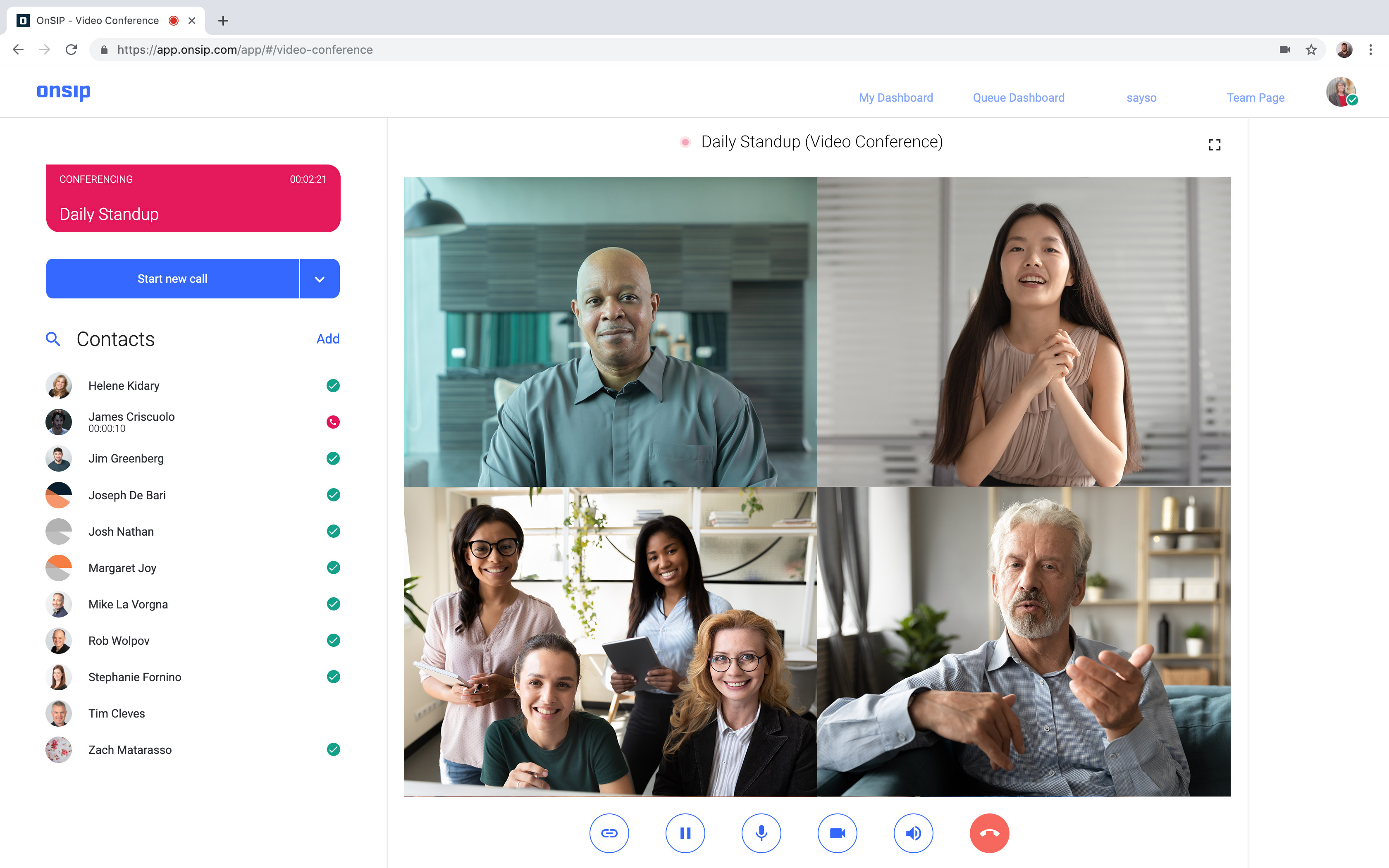 Nick also notes that voicemail to email alerts have been really useful to his staff. While they can play voicemail messages in the OnSIP app, the voicemail to email feature also sends the message as an attached file to the staff member's email address. He can then play the message directly from his email inbox. This helps an employee respond to voicemails much quicker, as the message is emailed right after it's left.
Finally, Nick mentions how the auto attendant feature is an important factor in connecting callers with PATH representatives. Their attendant menu answers each and every call to their office line and provides callers with self-service options. Callers select the option that connects them to a person who can best answer their questions—instead of having to repeat who they are and why they're calling to multiple people. "We really love the ability to use the attendant menu to send calls to the right individuals and/or groups of people. The attendant menu has saved us LOTS of time."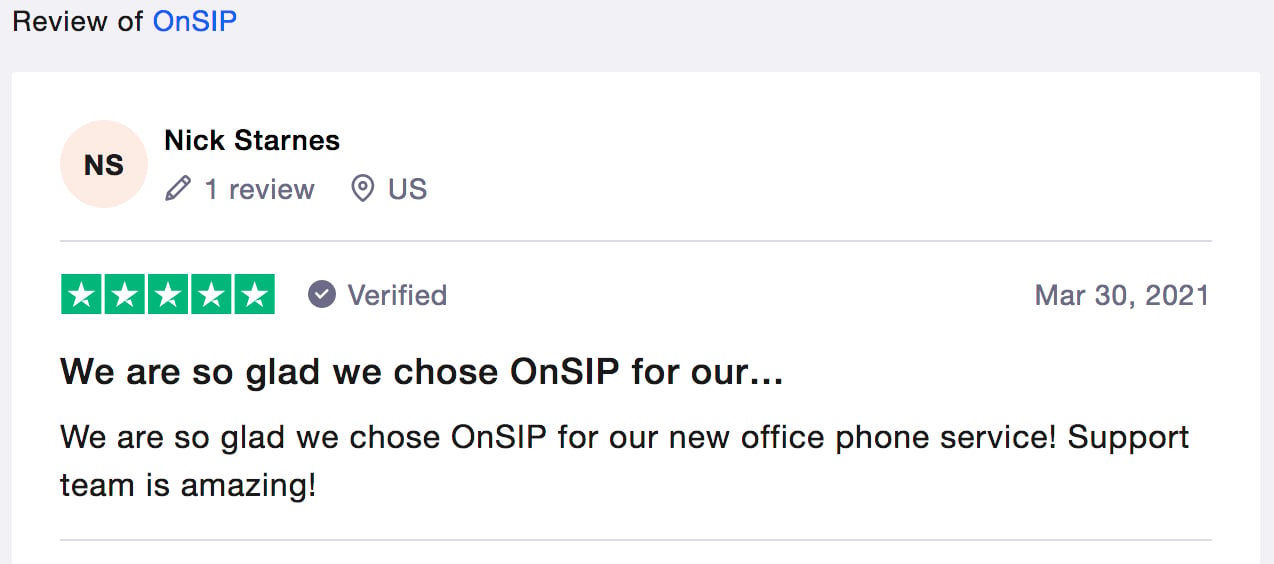 OnSIP's "Rock Star" Client Engagement Team
Nick uses the admin portal to administer his OnSIP account on a daily basis. There, he can add and remove users, set up new features, make changes to existing features, configure call preferences, and much more. All changes occur in real time, so there's no waiting for a rep to get around to his request(s).
However, should he have any questions about a specific feature or need any assistance when setting it up, he knows our Client Engagement Team is only a phone call or help ticket away. And during those times when he has interacted with our teammates, he praises them with this compliment:
"The support team are all rock stars! Our experience with everyone we've called has been excellent from start to finish. They patiently explain everything and follow up very well."
We're always honored to hear when organizations such as Partners Against Trafficking Humans use OnSIP to help them do their good work more efficiently. It's great to hear how Nick and his team are using OnSIP to flexibly support their communications whether they're working from the office, at home, or while on business travel.