For 90+ years, Speedway Press has been a small business fixture in Upstate New York. The team there has been working with businesses throughout northern New York State and the country at large to fulfill their printing needs, from banners to business cards and graphic design to direct mailing campaigns.
Speedway Press recently became an OnSIP customer, and so we reached out to the owner, John Henry, to find out how he has adapted our hosted VoIP service to meet his business's needs.
Business Printing Services From the Shores of Lake Ontario
Since its founding in 1930 as Mitchell Printing & Mailing Inc., Speedway Press has been a family-owned business. John is the third generation owner, having followed in the footsteps of his grandfather and mother. The company became Speedway Press after a merger with another printing business in 2009.
Operating in Oswego, NY, from a building that was once a Coca-Cola bottling plant, John and his team proudly support the local community when acquiring materials to run his operations. In fact, Speedway Press's website states that "over 85% of all the labor, supplies, raw materials, and resources we use to create and manufacture printing are purchased from other locally owned companies that support our local economy." (Source.)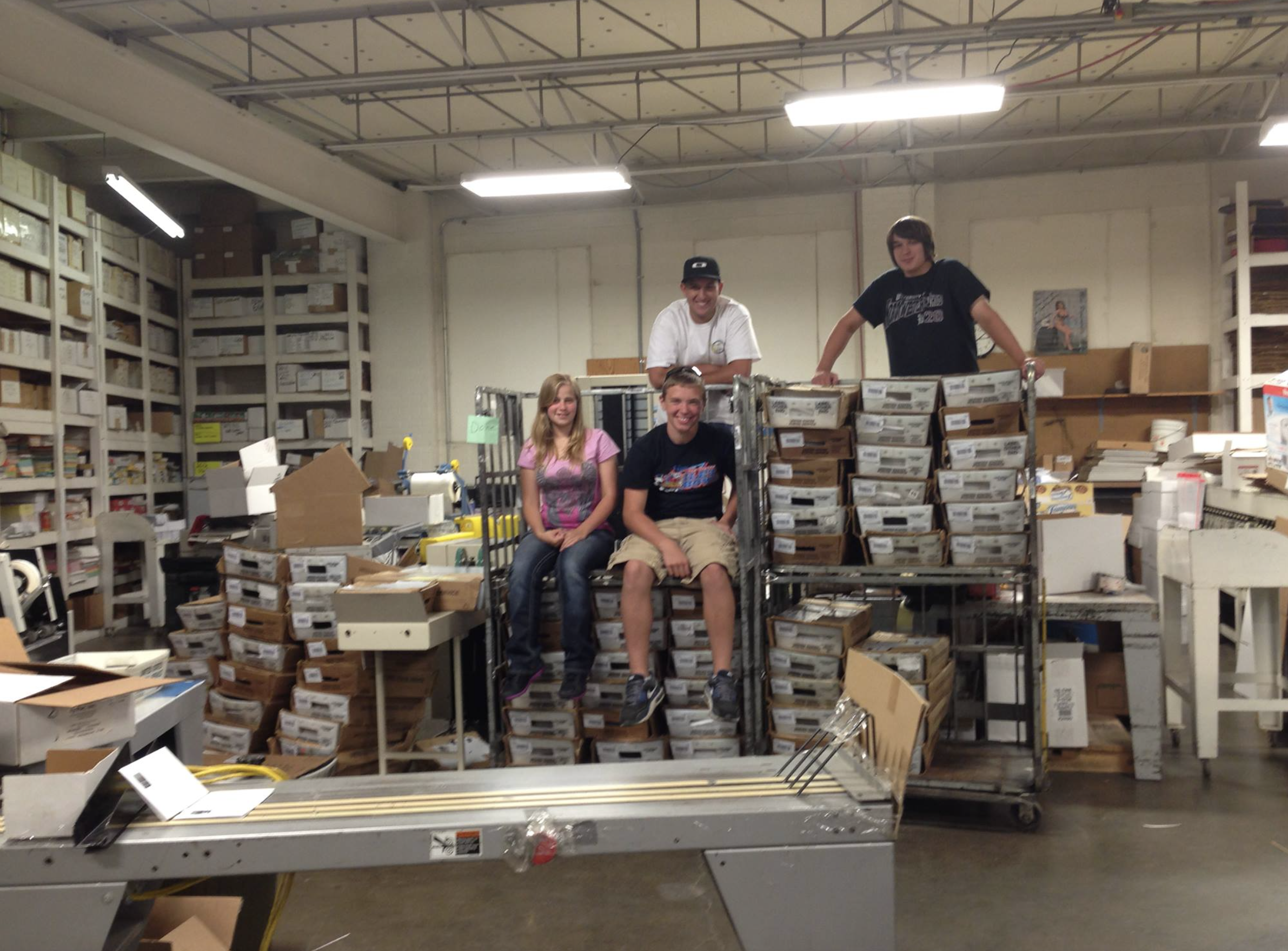 John is also a founding member of the National Print and Sign Owners Association (NPSOA). He connected with 19 other print owners in 2012, and their initial interactions evolved into the creation of the NPSOA: a trade association dedicated to the interests of print shop owners.
Remote Working Demands Drive the Need for a VoIP Phone System
Prior to using OnSIP hosted VoIP, Speedway Press had landlines provided by Spectrum. John decided to look elsewhere for business phone service due to a combination of high costs and bad service experiences with them.
John heard about OnSIP from a long-time friend and supplier, Dave Hultin of Marketing Ideas for Printers. In addition to being a trusted resource for the printing community, Dave is also an OnSIP Channel Partner and has graciously highlighted our service as a valuable technology for print shop business owners.
John decided to use our 30-day free trial period to test phone calls and create phone system features in our Admin Portal. He was most drawn, however, to the fact that OnSIP could make remote working a reality for his business. Trialing OnSIP during the stay-at-home orders issued in the wake of COVID-19, he experienced firsthand how our hosted VoIP service would let him continue business operations with a dispersed staff. He notes, "It is the number-one reason we switched. It was seamless."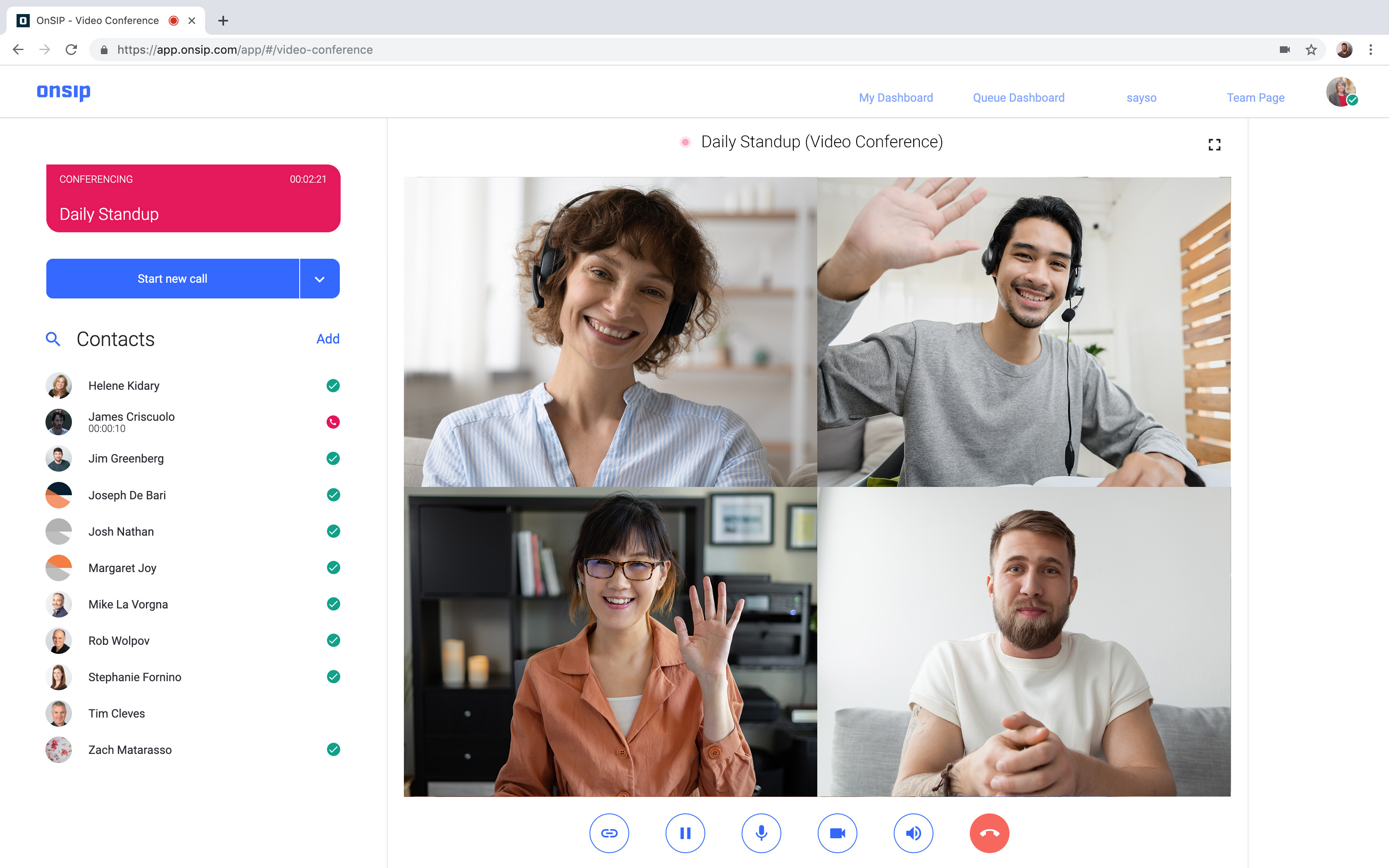 OnSIP enables you to have multiple phones in multiple locations (for example, one phone in your main office and one in your home office), and each phone will ring when you receive a call. OnSIP also offers a variety of softphones—web, desktop, and mobile apps—that let you make and receive work calls from your preferred device. Whether you use a desk phone or one of the OnSIP apps, your work-from-home day will be just as productive as a day in the office.
This remote work option also has a seasonal appeal for John! Living in Upstate New York, heavy snowstorms are a fact of life during the winter; as he puts it, "Snow days are a real thing in Oswego, NY!" He explains how, with OnSIP, "We now have the ability to work remote simply and with no loss of quality. My wife or I can work from home or spend more time at our cabin in the Adirondack Mountains and work just like we are at our desks." He even details how a designer at his company logs into the OnSIP app from his home and answers calls as normal.
Cutting His Phone Bill in Half by Switching to OnSIP Hosted VoIP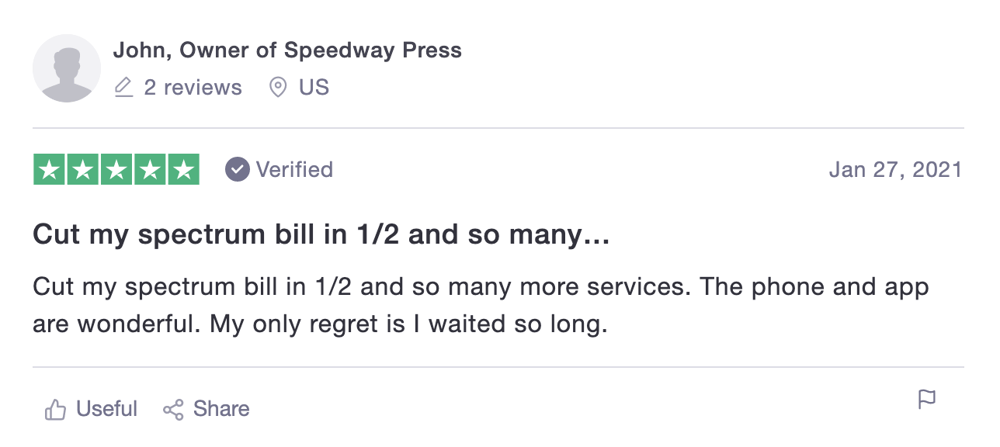 The switch to OnSIP has also provided John with another major benefit: recurring monthly savings on his business's telephone costs!
"We used to be paying almost $300 a month with Spectrum (and that's not including Internet). We are now paying about $130 a month with OnSIP."
And what's more, he has been able to keep all of Speedway Press's existing phone numbers simply by porting them over to our service. This ensures that none of the business relationships that he's built over the years will be lost because of the switch to a new phone service.
OnSIP and Speedway Press: A "Banner" Relationship
John has full control over his print shop's phone system through our web-based Admin Portal. Once he logs in, he can add calling features that he needs, delete features that are unused, purchase phone numbers, etc., and all configuration changes that he makes take effect in real-time. But he also knows that he can turn to OnSIP's Customer Success team whenever he needs any guidance with administering his phone system. "They have solved any minor learning curve issues that have come up," he says.
We're always thrilled to hear when customers save money on their business phone service after they've switched to OnSIP hosted VoIP. But perhaps the best compliment John gives to OnSIP is what he wrote in his Trustpilot review: His only regret is waiting so long to switch!