Central Baptist Church ministers to parishioners throughout central Illinois. From two campuses in Springfield and New Berlin, the pastors and staff of Central Baptist Church serve the spiritual, physical, and emotional needs of the community.
We interviewed Josh Sabo, Lead Pastor, to understand how the staff uses OnSIP to bridge their separate locations and support their works.
Ministering to the Needs of the Central Illinois Community
Central Baptist Church has its roots in the formation of the First Baptist Church of Springfield, Illinois, back in 1830. Over the following decades, the church founded a second location a few miles away in New Berlin and also merged with other Baptist congregations in Springfield. In the present day, the church works closely with American Baptist Churches USA in missionary activities.
In addition to religious ministry, Central Baptist Church also runs a daycare out of their Springfield campus. 25 full-time and part-time staff members vary working from the two campuses, their homes, and other locations. The church even hosts a podcast on its website where uploaded recordings of the pastors' sermons are available.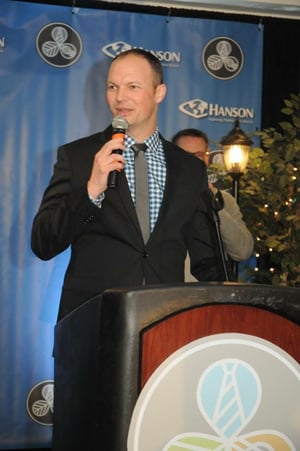 For a fun fact that illustrates the longevity of the church: The church bell in their Springfield building is the exact same bell Abraham Lincoln heard while he was living there!
Decreasing Costs by Using a Cloud Phone System
Central Baptist Church was using an Avaya Partner Phone System that was installed in the 1990s. Wanting to replace the outdated device, they began looking into cloud phone providers. Josh searched extensively on Google, researching a few cloud VoIP services before discovering OnSIP.
During OnSIP's 30 Day Free Trial period for all new accounts, Josh and his staff were able to make test calls and configure features like voicemail boxes and attendant menus in the web based Admin Portal. "I loved how customizable the system is and that there is not a premium per month on phones," Josh notes. For no monthly charge per device, Central Baptist Church can have phones across the campuses wherever they are needed.
The pay per usage model was also a main factor in the selection of OnSIP. Josh states that the amount of calls that the church receives fluctuates throughout the week. As a place of worship, Central Baptist Church wouldn't have much use for the premium features typically bundled with business VoIP plans. Choosing our Pay as You Go Plan means that the church pays a lesser amount for calls and a few basic phone features. "The ability to pay according to usage was an important feature for us because it helps make OnSIP much more affordable over other options."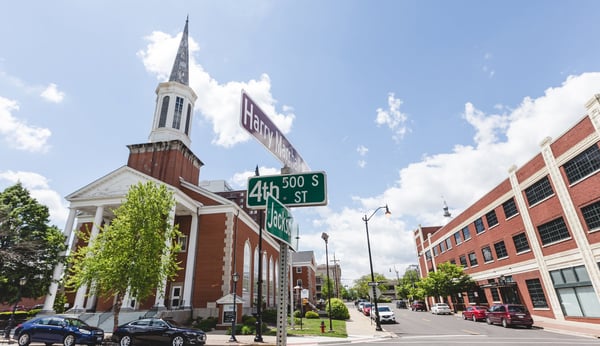 Accommodating a Mobile Staff with OnSIP
Josh configured OnSIP to assist his mobile colleagues wherever they are working. Calls placed to the church's main number are answered by the attendant menu. Callers are then given options to speak with a receptionist or connect directly to a specific employee. Staff members can answer these calls on their deskphones or by using the OnSIP app, our on-the-go business phone and complete desk phone replacement. By logging into the app in their browsers or via desktop icons, church staff can make and receive calls wherever they are working, whether they're in the office, at the daycare, at their homes, or at any location that has an Internet connection. Josh even mentions that he takes more calls on his laptop than he does using the physical phone on his desk!
One specific feature that the staff of Central Baptist Church particularly loves is Voicemail to Email. This feature automatically sends voicemail messages to a specified email address. The employee can then play those messages right out of his/her email inbox. "The ability to take calls from our computers and hear voicemails through emails also helps us to be more connected and responsive," says Josh.
"The OnSIP phone system has been a great improvement over our dated phone system that it replaced. Employees are able to change settings much easier than we could previously." - Josh Sabo, Central Baptist Church
Lastly, Josh indicates how the OnSIP Customer Success Team has been extremely helpful in thinking about and setting up the phone service. From initial discussions on how Central Baptist Church could use OnSIP, to deployment of the service, "OnSIP has been responsive to all our needs and helped us think through different ways the system could work best for us."