From tax preparation services to summer camps, and lawn care companies to snow removal teams, seasonal businesses experience ebbs and flows of work as they move from the busy season to the offseason and back again.
Don't rely on a one-size-fits-all phone system that doesn't grow with your business and flex with the seasons—if you do, you'll be overpaying for service that you don't need and aren't utilizing. Learn how OnSIP hosted VoIP can scale up during your busy season and shrink during your off-season.
What Is OnSIP? Your Phone System in the Cloud
OnSIP is a hosted VoIP service that offers a full-featured business phone system. The hardware that powers your phone service is maintained and administered by us in a third-party location—it's what makes OnSIP a cloud-based provider. The most hardware you need onsite are desk phones (maybe not even those—keep reading!), a computer, and your business Internet equipment.
However, even though you don't keep any PBX boxes in your office, you still have complete and unrestricted control over your entire phone system. By logging into a web-based admin portal, you can create users, configure phone features, and buy phone numbers at any time. You don't have to submit requests to OnSIP and wait around for a rep to address them for you.
Check out these seven other reasons why OnSIP is the phone system you need for your seasonal business.
1. VoIP Pricing: Pay Less for Your Phone Service With OnSIP's Basic Plan
Most VoIP providers have monthly plans that offer "unlimited" minutes for your phone calls. For seasonal businesses that experience big call fluctuations between on and off months, paying each month for unlimited minutes is unnecessary—and during the months where you have a small volume of phone calls, it can be a waste of money.
A distinctive VoIP pricing plan, OnSIP's Basic Plan is a much better fit for organizations with varying call volumes. The Basic Plan lets you pay for your phone calls on a per-minute basis: 3.2 cents/minute in our Standard Calling Area (the lower 48 United States + 20 other countries). Paying for your calls on an "as-you-go" basis lets you pocket the money you would have spent on unlimited calling during months where your call volume is low.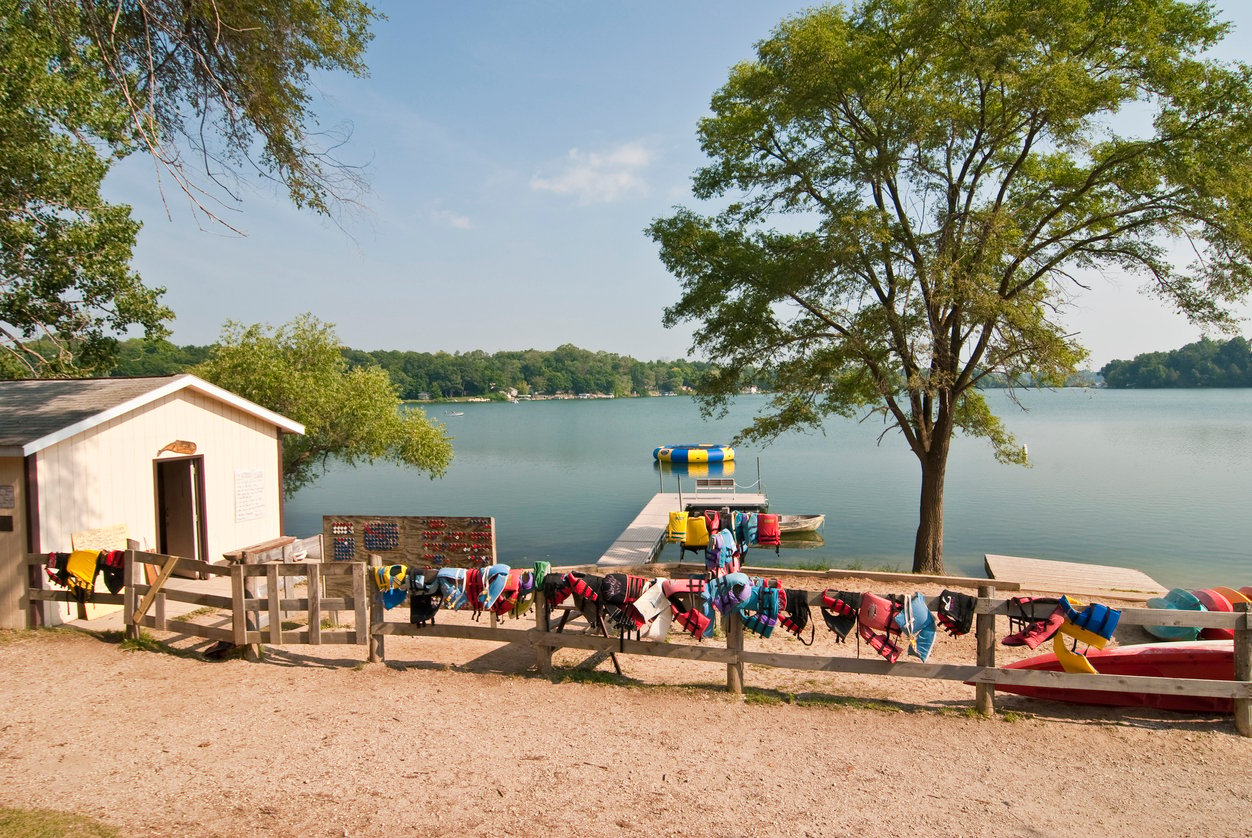 The Basic Plan also has a flat monthly fee of $49.95 that provides you with a suite of business phone features perfect for SMB use. Set up the allotted number of each feature and you won't pay anything extra to use those features at your business.
2. Add Additional Features During the Busy Season and Delete Them During the Offseason
You may find that you need additional features during your busy season above and beyond what the Basic Plan offers, like an ACD queue, an on net conference suite, or more than five voicemail boxes. Simply configure the extra feature(s) in the OnSIP Admin Portal and pay the additional a la carte price for it during the months that you're using it.
As you enter your off-season time and don't need the feature(s) going forward, delete it from your account and you won't be charged for it anymore. When you need it again next season, just recreate it in your account at that time. OnSIP will flex with your seasonal business to meet your changing needs.
3. Add Users and Lines Quickly When You Need Them
Another perk of the Basic Plan is that you're not paying on a per-user or per-line basis. If you need to hire temporary staff members or interns during your busy months, you can add them to your OnSIP account without incurring additional per-user fees on your monthly bill. You just pay for their phone calls on the per-minute basis.
When their employment ends at the end of your busy season, you can delete them from your account and delete any features that they were specifically using. When you hire new temps in advance of your next busy season, just create them as new users in your account to get ready for your company's increasing call volume.
4. Use the OnSIP VoIP Softphone in Place of Physical Desk Phones
We mentioned earlier that you may not even need physical desk phones for your staff members. That's because you can equip each of them with the OnSIP VoIP softphone app!
The OnSIP app is a software-based business phone that's available in the web browser or as a desktop application. By logging into the app on their computers or laptops, staff members have a versatile business phone in front of them on their screens. They can use the app to make and receive calls, play voicemail messages, hold group video conferences, keep tabs on their coworkers' presence statuses, and much more.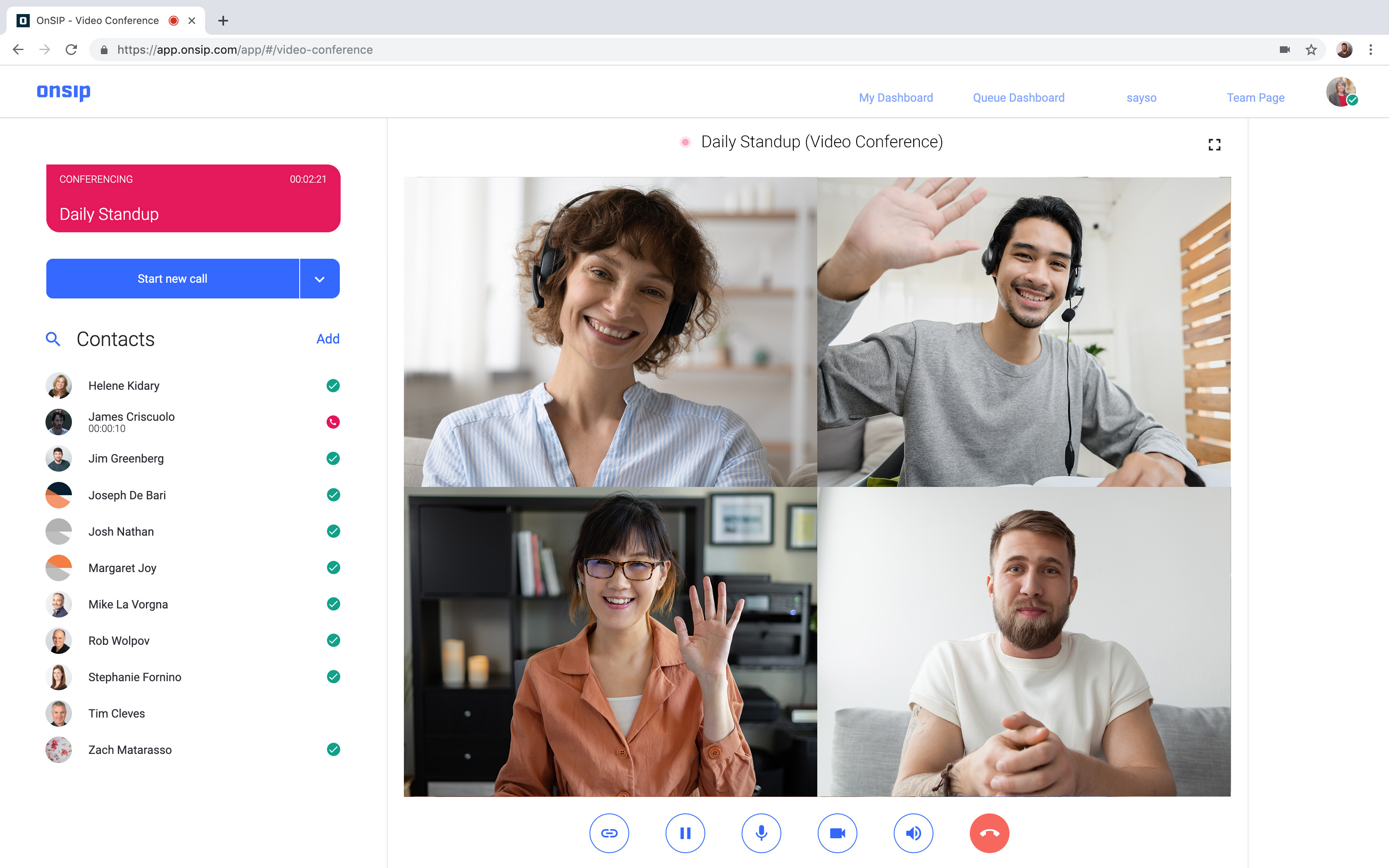 Instead of using business funds to pay for desk phones, set your employees up with the free OnSIP VoIP softphone app. They can even use it to work from home—once logged in, they can collaborate with remote working colleagues just as if they were at their desks in the office.
5. Take Calls on the Go With the OnSIP Mobile App
OnSIP also has a free mobile app that staff members can take advantage of. Using the app, staff can make and receive calls, play voicemails, and tap to dial contacts from a company directory or a user-selected Favorites list. The mobile app enables staff to be responsive to customers and coworkers even when they're on the go or traveling for business.
6. Keep Your Current Phone Number(s): Local Number Portability
Do you have a well-established or long-term phone number for your seasonal business? Port the number(s) to OnSIP and continue receiving phone calls to it on your new OnSIP account.
Once ported over, you can have calls made to it sent to any user or feature on your account: a ring group, an auto attendant, a call queue, etc. And during your quiet time of year, the number remains on your account receiving calls while staying ready for the big influx of callers when your next busy season arrives.
7. Harness the Features of a Complete Business Phone System
And finally, an OnSIP account gives you access to a full-featured business phone system that enhances your communication with callers:
Sign Up for a 30-Day Free Trial!
If you want to see OnSIP in action at your seasonal business, sign up for a 30-day free trial of the service. Set up an account, configure phone system features, make some calls in the OnSIP app, and speak with an OnSIP sales representative to discuss how OnSIP can meet the changing communication needs of your company.