HVAC service contractor Ross and Witmer has proudly served the Carolinas for the past 70 years. Over the years, they have expanded beyond the Charlotte, NC, area to provide a full suite of home performance services to their customers, including HVAC (heating, ventilating, and air conditioning) support, electrical wiring, and insulation needs.
We caught up with Matt Taylor, the IT Manager of Ross and Witmer, to learn about how OnSIP helps to unify this growing business.
Growing a Business Out of Charlotte, NC
Ross and Witmer was founded in 1945 and has been family-operated since the Sixties. As one of the first heating and air conditioning companies in the Charlotte area, they now operate out of three locations in North and South Carolina.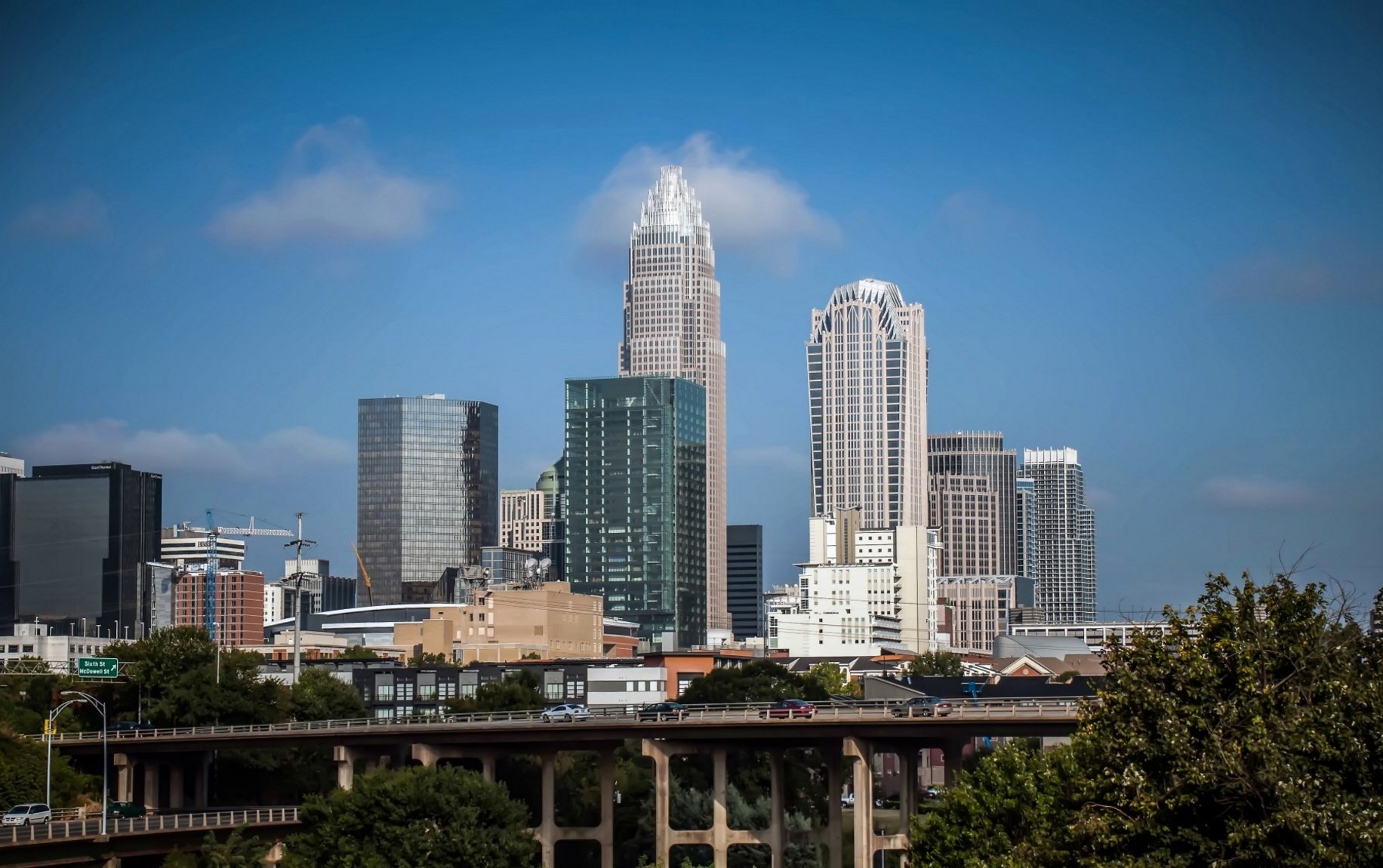 The HVAC industry is seasonal, and fluctuates based on the month of the year and the weather. "A scorching summer day will yield more customers needing air conditioning repairs, and thus more phone calls, whereas a mild spring day will not yield as many calls," explains Matt. The majority of inbound calls are from clients needing to schedule appointments for home consultations or HVAC system repairs. Outbound calls are made to customers, vendors, or business partners.
Uniting Distant Offices + Cost Savings: Reasons to Choose a Cloud Phone System
Ross and Witmer was using an in-house PBX system when it started to fail on a weekly basis. With the phones down often, customers were unable to call in, causing lost business and increasing frustration.
Matt found OnSIP Hosted PBX while searching for hosted phone system solutions and options on Reddit. After testing out a few hosted VoIP services, Ross and Witmer chose OnSIP in order to meet the demands of the expanding company:
Several factors led to the decision to use OnSIP over other providers. We had recently acquired two smaller companies in different regional locations, served by different ISPs, and we wanted a system that would integrate seamlessly between the three locations. We wanted to be able to dial each other by extension rather than having to dial the main line and get transferred. It was also important that the administration of the system be simple, and we wanted to implement a uniform approach to operations at the different locations.
They also found OnSIP to be a better option from a cost-analysis perspective. Using our Pay-As-You-Go billing plan, the company pays for phone calls on a per-minute basis (instead of a monthly per-user flat rate). This saves them money during months that see fewer client calls.
"Since switching to OnSIP, our phone costs between the three locations are 37% of the previous cost, with increased reliability and functionality."
- Matt Taylor, Ross & Witmer
Configuring OnSIP to Support a Mobile Staff
With technicians and consultants frequently out at client sites, Ross and Witmer has configured OnSIP to support its on-the-go staff.
When clients call in during business hours (Monday to Friday, 8 am to 5 pm), they are routed via a Business Hour Rule to an ACD queue. An inbound call team answers the calls and transfers each person to the appropriate department.
Ross and Witmer uses the Enhanced Queue Dashboard in the OnSIP app to monitor their inbound phone traffic. The Dashboard provides a real-time overview of the company's call queues, displaying information such as the number of calls coming in, waiting on hold, and being answered by agents. The team can quickly gauge the number of calls coming in, and decide whether more employees are needed to join the queue to help answer calls. This ensures that every caller's issues are addressed quickly and professionally.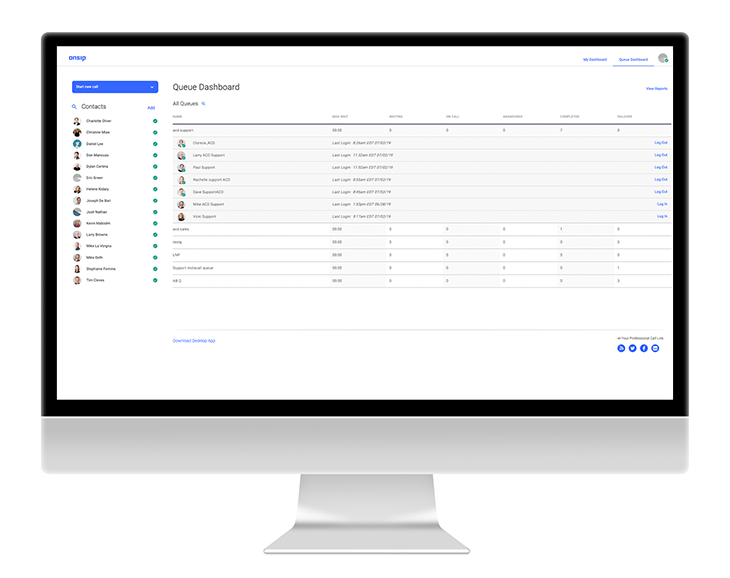 While clients wait on hold, they hear a custom recording of Ross and Witmer's current promotions instead of basic elevator music. This eliminates dead air and allows the company to align the on hold experience with its overall brand.
Since 70% of the staff is out in the field throughout the day, not everyone is in the office when a call comes in. "Some team members prefer to have their calls forwarded to their cell phones, while others prefer to have their voicemail sent to their email, a feature we didn't previously have but have come to love and rely on," says Matt.
Finally, calls that occur after-hours are sent to an auto attendant, where any voicemails that are left are immediately emailed to on-call technicians.
Ross and Witmer's transition to OnSIP's cloud PBX has enabled their phone system to work for the staff, instead of the staff having to work around their phones. Matt's team can rely on their phones throughout the day, increasing their productivity and flexibility. When issues do arise, Matt refers to our Knowledgebase to find the answers he needs: "OnSIP's support articles are amazing for explaining features and getting them set up."
We're so proud to support this growing U.S. business. We hope OnSIP's new features will continue to help Ross and Witmer in "keeping the Carolinas comfortable!"