Every business can and should use tips and tricks to constantly improve. One of the greatest tricks around for small business teams? A phone system that works for you. Communications technology should enhance your workflow, not act as a stressful blocker. Hosted VoIP is bursting with features that can help any team, regardless of role or industry. Customer-facing roles in particular benefit from features like CRM integrations, call queue dashboards, and inbound video calling.
This section thoroughly explores the tools, features, and third-party software that your business can use to its advantage. We start with management, outlining ways to streamline and strengthen how your business operates. From there, we run through the types of third-party software that hosted VoIP is built to work with, guiding you through the various apps and platforms that can amplify your customer relations and team successes. Finally, we delve into specific teams and business industries to point out the exact features that are most useful for particular roles and environments.
We've linked to more in-depth reading throughout should you wish to learn more than what we've provided in the overview.
Part 1: Small Business Management
Managing a business involves much more than making sure numbers are going up and to the right. Vision, strategy, presence, brand, leadership—these are but a few of the many spokes in the management wheel. From sweeping overviews to nitty-gritty specifics, we have all your tools and tips laid out in this section.
Managing Your Brand
A cohesive brand strategy considers how customers experience your business from every angle. Your business vision and brand presence, whether that's on social media, your website, or even on the phone, affect your company's image and impact the way customers perceive your brand.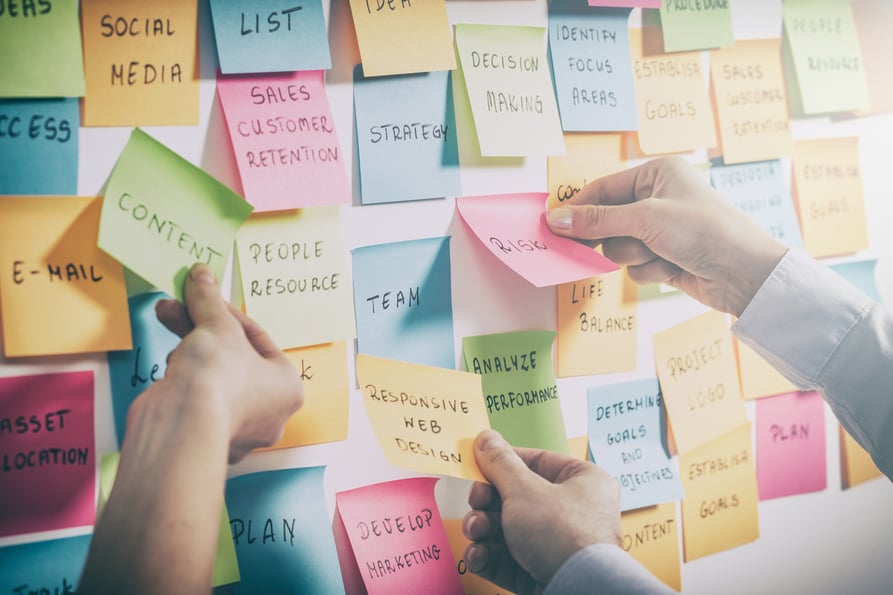 Define Your Business Vision
A business vision is an evolving ideal that you persuade others to share with you, and this ideal evolves over time, not on a day-to-day basis. A mission statement and a company history are two formal ways to build a vision and brand identity for your business. They're the written bedrocks of your vision, pieces you can direct new employees toward or revisit as you see fit. They give your customers an idea of your company's values and tell the public what you're trying to achieve.
We've put together some tips to implement on a daily basis, weekly basis, and quarterly basis, to help you realize your business vision. But remember, being a visionary leader is more than just the sum of its parts; it comprises years of hard work and small actions that add up over time. You don't have to be the smartest or the shrewdest business leader to unleash your vision. That's because business visions live and die by one thing: your diligence.
Your business vision and brand presence affect your company's image.
Establish a Phone Presence
The customer phone experience is inevitably an important brand consideration because it's a way for your customers to interact with your brand on a very personal level.
With the right business phone system, creating a positive phone presence is not only possible but probable. By optimizing the usage of auto attendants, voicemail greetings, music on hold, and other features, you can create a phone presence that saves customers time and makes them feel at home with your brand.
Promote Your Brand: Social Media & Blogs
Social media and social networking sites have become essential to a business's sales and marketing efforts. As cited in Fortune, three-quarters of online adults in the US now use social media sites, 90 percent of businesses see increased exposure, and more than half report improved sales from social media. Maintaining a company blog allows you to mix in long-form posts among social media's typically short-form styles. A well-organized, strategically run blog increases your exposure and provides a platform for existing and future customers to experience your company voice, values, and vision.
We've put together a list of social networking sites for entrepreneurs, as well as some business blogging tips to help you effectively promote your brand.
Managing Your Marketing Tactics: Account-Based Marketing
While other methodologies target your business's marketing messages to the general public (traditional marketing) or to a selected audience of "buyer personas" who are more likely to be attracted to your content (inbound marketing), account-based marketing is much more restrictive and highly personalized.
In account-based marketing, you preselect a group of companies that you want to turn into customers of your product or service and then target your messages specifically to those companies.
To be successful at ABM, you need to put in the research. You have to identify the companies your business will focus on, and you also have to uncover the key people at these companies who have a say in the decision-making process.
Managing Your Business Expenses
It's easy to overlook certain aspects of a company's overall operating cost, particularly phone bills. Hidden charges, maintenance fees, and built-in cost inefficiency all contribute to exorbitant phone bills, yet business owners may be completely unaware of them.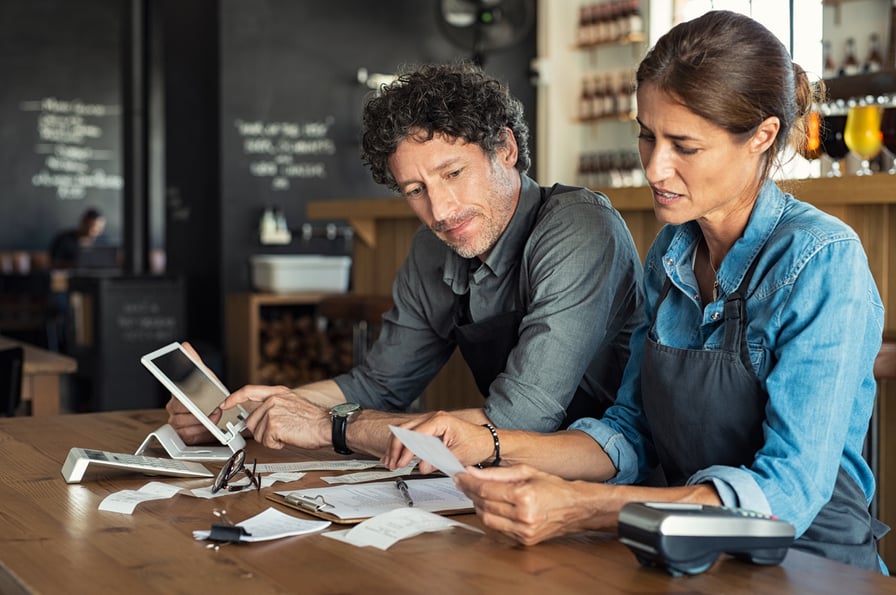 At OnSIP, we're used to these types of inquiries. Whether business owners haven't examined their phone bills in a couple years or end up reimbursing employee cell phone bills, they eventually realize they're losing upward of thousands of dollars each month on the "If it's not broken, don't fix it" idea. Luckily, it only takes light research to find lower-cost phone system solutions with even more functionality than what they're used to.
To further boost revenue and curb expenses, use call tracking metrics. With insights from the data provided, you can better plan employee schedules, trim unnecessary staff, find weak points, optimize resources, and make better informed hiring decisions. Most of all, call tracking metrics are a major asset when it comes to keeping customers happy, retaining business, and boosting revenue.

Managing Remote Teams
The flexibility of hosted PBX platforms has enabled employees across the world to work on the go or from the privacy of their homes in unprecedented ways. According to FlexJobs.com, 3.9 million US workers work from home at least half the time.
The absence of in-person interactions makes it harder for off-site employees to stay connected to the ecosystem of the office, but by using collaborative tools, maintaining regular communication, implementing flexible scheduling, and following remote management best practices, organizations can manage remote employees and build team unity despite working from different locations—and even on workcations.
It's also important to be aware of things to NOT do and attitudes to NOT have when there are remote workers on your team. Avoid these pitfalls when managing remote employees.
Communication: Voice & Video Calling
When dealing with remote workers and multi-site businesses, the topic of direct contact always seems to play the most substantial role in determining a successful outcome.
Use video calling to help employees working outside of the office to stay engaged with their managers and colleagues.
The emerging prevalence and ease of group video calling has made face-to-face contact a constant possibility for most remote workers. By engaging in video conversations consistently, employees working outside of the office can stay engaged with their managers and colleagues in substantive ways, gathering tasks, feedback, and office-related information as if they were sitting at their work desk. Many of our hosted PBX features, particularly sayso and our apps, were designed to foster this sort of seamless but substantive communication.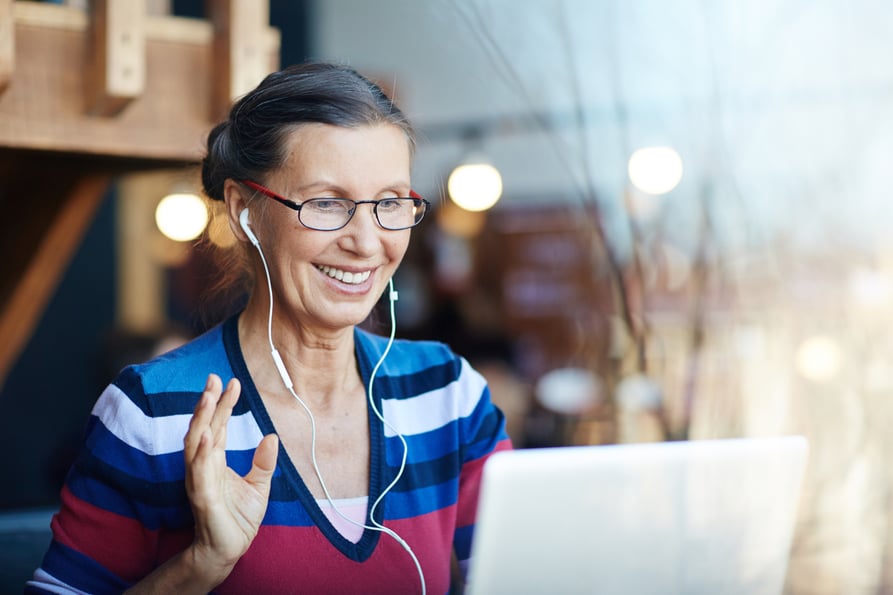 Software Tools
With remote working, it's not necessarily just the phone system that needs to be flexible. The software platforms that employees use on a day-to-day basis should also give them the full power and communications capabilities they offer in-office workers.
"I think it's important to meet with your team members individually to let them know how important they are as an individual to your brand," says Shilonda Downing, Founder of Virtual Work Team LLC. "Some of the software programs and tools we use on a daily basis to work virtually in a successful manner are Basecamp, Zendesk, and Dropbox, just to name a few."
With today's leading software platforms (like Microsoft Teams), insightful CRM, instant lead capture, automatic caller ID, and scores of other features allow remote workers to be just as informed and efficient as their colleagues in the office. And with the OnSIP app, remote workers can practically start or replace a call center right in their pajamas (like the thought didn't cross your mind?).
Home Office Setup
There are two key components to setting up a home office. First, make sure everything works. Second, make sure it works for you.
VoIP's beauty is its flexibility. Whether you have a desk phone to plug and play or prefer softphones, setup is a piece of cake. Double-check your home WiFI and any extra VoIP hardware like headsets or speakers.
Even top-of-the-line hardware can't help you productively work from home if you lack the right tools for the home office. There's plenty of productivity software out there to help you switch from "home" mode to "work" mode. And with the right cloud tech stack in place at your organization, a work-from-home day will be just another day at the office. Figuring out a new routine may take a bit, but it's worth creating a healthy environment early on to stay productive in the long run.
Remote Work Productivity
Pets walking across your keyboard...kids barging in on important video conferences…and the occasional video call filter mishap turning callers into cats (and even potatoes!). Working from home brings a new set of challenges, so it's important to equip yourself with business software applications and tools that keep remote work productive and on track.
A SIP softphone can help boost productivity throughout your workday no matter where you find yourself working—and a softphone can reduce your workload as well!
Team Morale
When your team is dispersed, it's even more important to emphasize group engagement to boost morale and ensure team success. Cultivate trust and a sense of unity, no matter where your team is, by saving a few minutes of meetings for catching up and social chit chat. Make a digital water cooler to gather around! Use the technology at hand to establish human connection and camaraderie, and ensure that it goes hand in hand with productivity. This will help your remote employees feel just as much a part of the team as the in-office employees.
Managing an Office Relocation
One of the many benefits of having a cloud phone service is flexibility. Without the need to host your phone system IT on-site, companies can relocate and keep the phone lines active with minimal planning. The cloud has you covered, but that doesn't mean you shouldn't prepare for the transition.
When it comes to moving your cloud phone system from one office to another, there's not much to do in terms of physical equipment. However, planning ahead can save you time and ensure that the transition happens smoothly. Inform your VoIP provider of your plans so they can help with the process.
Here are a few important details to keep in mind when it comes to moving your business phones.
Confirm Network Connectivity and Quality
Your Internet quality and call quality go hand in hand when it comes to using a cloud phone service. If you're switching to a new ISP at the new office, contact them as soon as the ink is dry on your lease. You want to be sure that the network in your new location is provisioned to your satisfaction before moving day.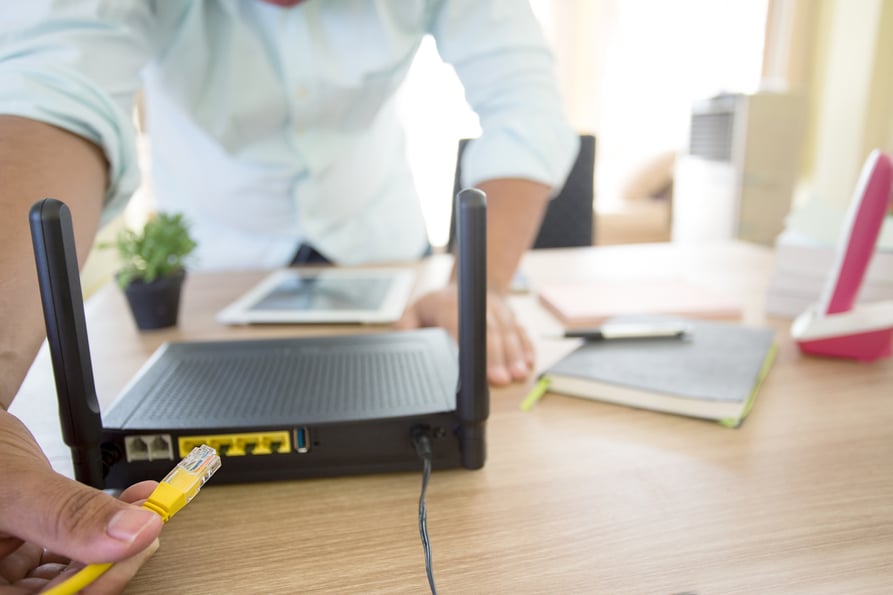 Unless you are expanding the team significantly or ramping up your calling operations, the same bandwidth requirements from your existing location should suffice for the new office. As a general guide, a typical audio call requires 100 kbps, or a one-tenth of a megabit-per-second data rate. For a high-quality video call, it could require up to 1 mbp, or one megabit-per-second data rate. For most businesses without active call centers, you can assume that 10 percent of your staff will be on the phone at any given time. If you want to test your network load, use our free online Internet speed test.
Add New Users and Phones to the Directory
If you're moving due to workforce expansion, you can save time by adding new users to the phone system before moving day. Assign extensions and voicemail boxes in advance so that as soon as the new hires show up, they'll be in the company directory and ready to receive calls.
Download a Softphone Application for Desktop or Mobile
In case the office won't be ready for employees immediately after moving day, it's a good idea to have everyone download a softphone. These software-based phone apps provide all the calling features you'll need to stay connected during the work day. This way, people can still make and receive calls while working remotely during the transition period.
OnSIP customers can take advantage of the OnSIP desktop and web browser app, or if your team prefers using a personal smartphone, the OnSIP mobile app is a great choice.
If you're an OnSIP customer, you can use our boot server to automate setup for many popular desk phones.
Prove Plug and Play Ahead of Time
Moving your actual IP phones should be easier than moving desk lamps. Once connected to your network and power source, the phones should automatically register with your VoIP service and behave as they did before. Check this ahead of time by taking a few devices to the new location and making test calls.
An office move is also an excellent opportunity to upgrade your phones. See our Top Business Phones Guide for some recommendations from our phone experts. If you're an OnSIP customer, you can also benefit from our boot server to automate setup for the most popular models.
Purchase a New Local Phone Number (Optional)
If you're relocating within the same local area, there's no need to change your business phone number(s). However, if you're going to another city or opening a branch in a different region, you may need to consider buying a new phone number. Most cloud phone service providers offer local numbers directly from an online portal. Simply select the appropriate area code and assign it to phones at the new location, or inquire about toll-free or vanity options.
Update Your E911 Emergency Response Location
Businesses are required to provide an emergency response location so that the service provider can determine to which Public Safety Answering Point (PSAP) to send 911 calls. Once you have officially moved into your new office location, make sure to update your address. This is typically done via your administrative web portal. If any employees will now start working remotely, you should similarly assign and enter their appropriate emergency response locations.
Record New Phone Greetings and Voicemail Messages
Although it may seem obvious, don't forget to change any audio recordings on your phone menu that reference your physical location. This includes driving directions, lists of local branch addresses, and city/regional information. It's also a good time to ask your employees to refresh their personal business voicemail greetings.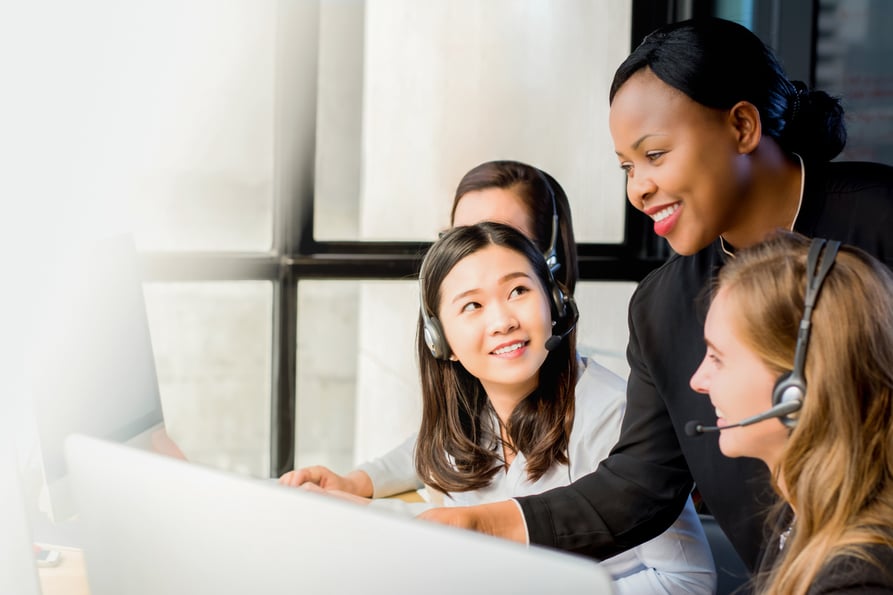 Reexamine Your Billing Plan
Consider whether your move calls for a change in your phone service subscription model. That per-seat, unlimited minutes model might make sense for a 10-person office of moderate call volume, but it might not for a 25-person establishment where only 15 people use desk phones frequently. Even if the other 10 require desk phones for minimal usage, the pay-per-minute model might make more sense.
Part 2: Business VoIP Tips
Setting up a new business phone system is a serious undertaking, whether you're starting from scratch or you're switching from another provider. Like any large project, it's best to plan ahead and do your research before picking a provider. And don't forget everything else that comes afterward! Conference phones, vanity numbers, and setup are all things to seriously consider during your switch to VoIP.
Cloud phone systems help eliminate barriers that prevent conversations. Plan your switch now, and start talking more!
Switching to VoIP
We know the mere thought of changing up your business phone service is daunting at best, but switching to VoIP has so many benefits that you'll wish you'd done it sooner! Between the simple setup, massive monetary savings, and customization, you couldn't ask for a better service.
Extensive Savings
Hosted VoIP can be significantly less expensive than other business phone systems, especially in the initial stages of a business's life span. The upfront capital expenditure for on-premise or landline phone systems—buying the physical hardware and routing the lines—is an out-of-pocket expense that hosted PBX users simply do not deal with.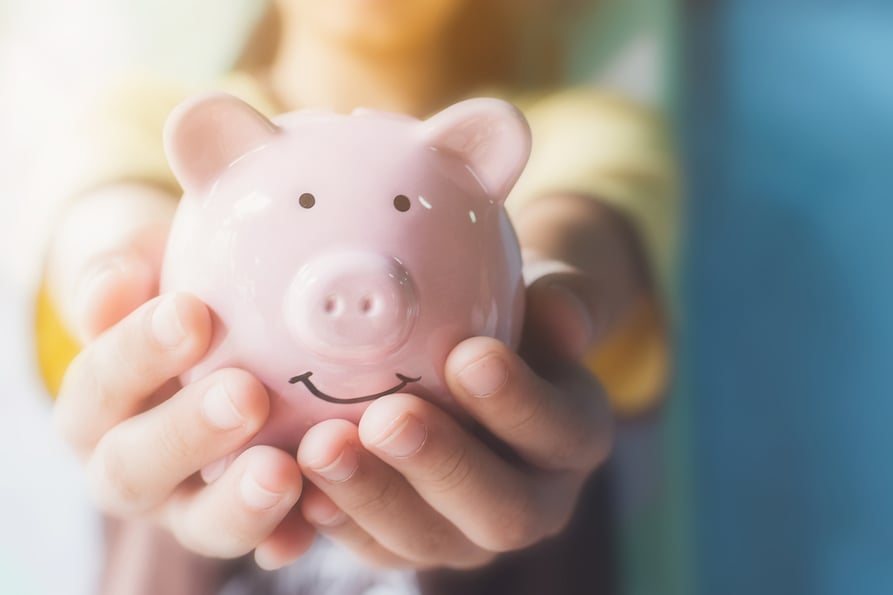 Once a hosted PBX service is up and running, a business can forgo the expensive on-premise hardware, cut back on IT manpower, and easily add new lines without having to call the phone company. And if you've done your homework, you've probably found a hosted PBX that makes your phone bill cheaper as well. It's a win all around!
Hosted VoIP can be significantly less expensive than other business phone systems, especially in the initial stages of a business's life span.
Ease of Setup
It's a pain to have to call the phone company every time a new employee arrives in the office place. All you need to add a desk phone to your hosted PBX area is an Ethernet cord and an IP phone, but if your office is going to rely just on softphones, you don't need either! Phones can be added or removed via an admin webpage designed for non-experts. This is especially important for start-ups and other growth-heavy companies.
Business Expansion
A hosted phone system that scales well can add new users and new locations within a matter of minutes or hours. This allows an admin user to easily add new employees to the phone system and even add new locations as the business grows. Cloud phone systems allow you to make real-time changes to your deployment so that new employees can get up and running right away.
Enhanced Customer Interaction
Perhaps your old phone system is keeping you stuck in a certain way of doing business. In today's market, advanced features such as CRM integration, third-party interops, instant video calls, and mobile call centers can greatly enhance the way you interact with customers on a daily basis. So can an inbound calling solution like sayso, which allows your website visitors to speak directly with a representative right through the web browser.

Customization
It's important to have control over every way your business operates, and a hosted PBX allows you to manage your phone system the way you want to. And existing features like HD voice enhance intra-office communication while business call recording helps you to deliver outstanding customer service to your callers.
Every facet of a hosted PBX system, like your chosen ring group strategy, can be controlled from the admin webpage. Deployment of resources is left up to you. With pay-as-you-go and unlimited pricing models, you can pick and choose which plan works best for your business.
VoIP Service Providers
Depending on the size of your company, there are a number of phone system solutions that could work for your business. We do not recommend purchasing a landline phone system. These systems are outdated, expensive, have fewer features, poorer call quality, are difficult to scale, and will ultimately tie you down with non-negotiable contracts. We also don't recommend using broadband cable bundles, as most cable business phone offerings are rudimentary at best.
While company size is typically the main factor in deciding which business telephone service provider to choose, there are certainly other considerations. Capabilities, reliability, and user experience are also important in making a decision. Finding the right phone system for your business requires a combination of your needs as a company against the reality of the pricing.
Of course, we're partial to our VoIP service. OnSIP's cloud phone system gives your business the calling features that you need when you need them, all while keeping your costs down and ongoing maintenance to a minimum.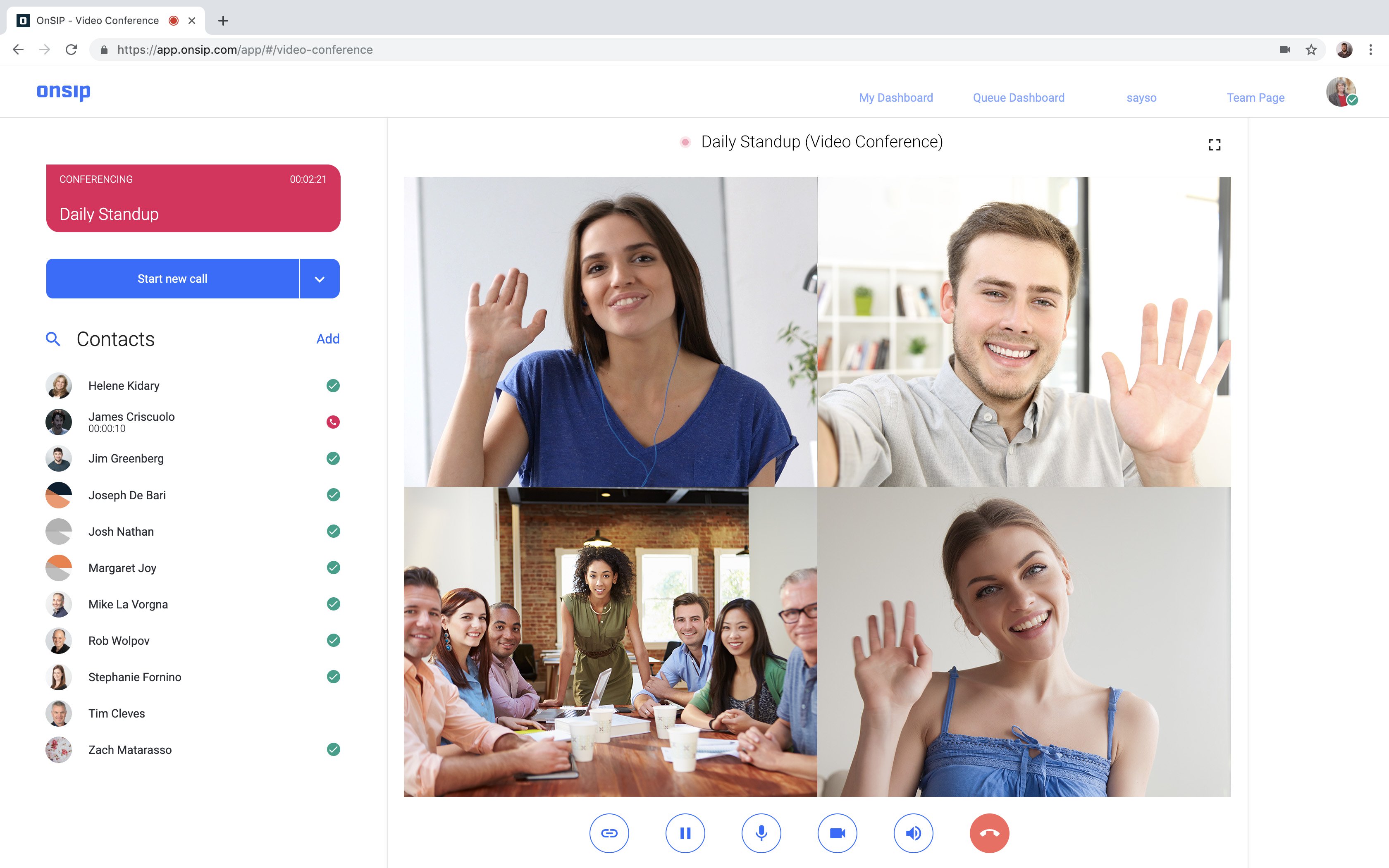 VoIP Conference Phones
As your business expands in size and in geographic location, it makes sense to purchase conference phones for your office locations. Deploying conference phones with your business phone system can create easier logistical setups, enable clear, wide-scale communication within your company, and increase efficiency during meetings.
Putting conference phones in your meeting rooms saves your employees the trouble of having to dial into calls with personal desk phones or smartphones. This method can actually decrease meeting cohesion because it doesn't allow your employees to occupy a single space together, which degrades the organic nature of staff meetings. Multiplying the number of devices required can also lead to technical complications and failures, which can delay and disrupt the call.
We've reviewed some of the best business conference phones to help you assess the most appropriate price, design, and feature set for your company.

VoIP Phone Headsets
Audio calls and video conferencing are a big part of the remote workday, so it's important to have the tech tools that make you look and sound your best. If you're using a hosted VoIP phone system, acquiring a good VoIP phone headset is a smart investment for yourself and your employees, especially those who are heavy phone users.
Vanity Phone Numbers
What business wouldn't want a customized and easy to remember phone number? Vanity phone numbers spell out something specific or include unique digit sequences, which makes them highly desirable.
If you have a vanity phone number for your business, you're well aware of what a boon it is. Besides being easy to remember for customers and sales leads, it's vital to your brand and marketing strategy.
VoIP Phone Lines
For many decades, a "phone line" referred to a channel that could host one simultaneous call between two phones. Under this setup, a busy signal arises when someone calls a phone that already has its single line in use. This is still how many landline phones still operate today. VoIP, on the other hand, is powered by broadband Internet and has no such physical restrictions on the number of simultaneous calls that can be placed.
On business VoIP phones, the capacity for simultaneous calls are much higher than with landline phones. They eliminate the need for busy signals because VoIP phones can answer simultaneous calls without experiencing "overloaded" lines.
VoIP is powered by broadband Internet and has no physical restrictions on the number of simultaneous calls that can be placed.
Think about it: If you call a business and get a busy signal, what message does that send? How likely are you to call back? No business wants frustrated callers or a reputation for long response times. The ability to handle multiple calls at once gives your business the appearance of a well-oiled machine—one that is large and established and a reliable source for callers.
VoIP Phone System Setup Best Practices
Cloud phone systems allow you and your employees to sever the tether of a landline. You benefit from features like smartphone softphone apps, video calling and conferencing through a browser or desktop app, and click-to-call so that you can reach anyone from employees to colleagues to sales prospect with a single click.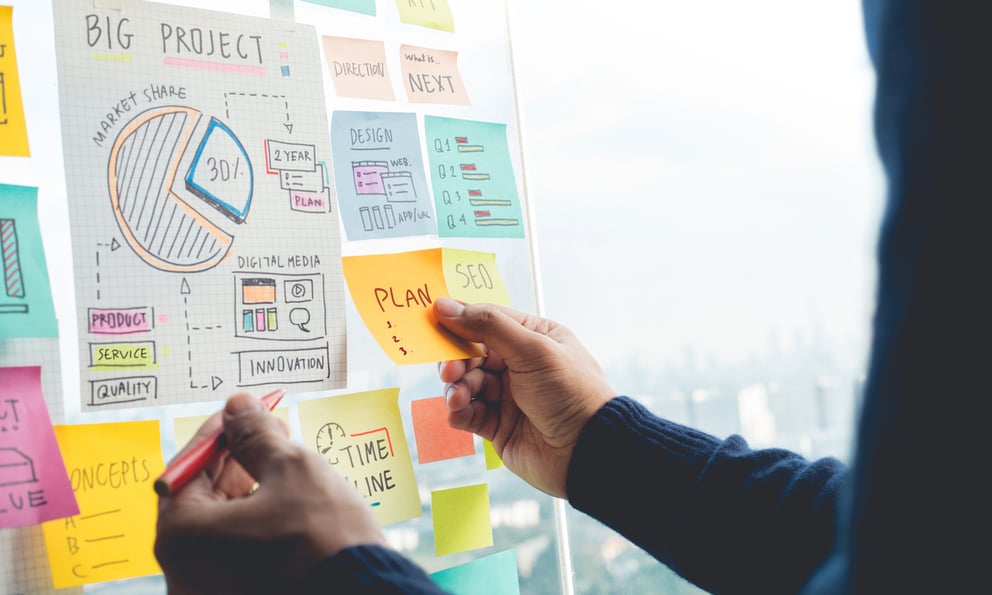 As with any endeavor, preparing a research and deployment plan before you start shopping around for cloud VoIP providers will greatly ease the process and ensure that you're making the right decision for your business. We put together some general VoIP implementation best practices to make your deployment a success.
Phone System Training
If you do a thorough job of training your coworkers for a new phone system, you're less likely to have to return to the topic at a later date. Oftentimes, when a new user is given a clear and interactive introduction to a new service, she will feel comfortable enough to fill in the gaps herself.
Business phone system training focused on the specific needs of your team will save you from headaches later on. At the very least, you'll have covered all the bases during training. That means less of your time will get eaten up on answering introductory questions, and you can focus on your regular work.
Here are some best practices to help you provide a clear and concise phone system training overview.

Auto Attendant
It's not a living, breathing human being, but the auto attendant is a dynamic feature that's responsible for initial customer encounters. Here are some key best practices for auto attendant setup.
Business Caller ID
When you make a call, the first thing customers see is your caller ID display. It's their first real introduction to your company. If your caller ID name comes across as confusing or unprofessional, there's a strong chance customers will simply ignore your call.
Losing a customer because of caller ID presentation shuts the door before you even have a chance to open it. Thankfully, you can easily configure your settings to optimize the tiny space that's actually a lot bigger than it looks. Here are a few best practices for setting your business caller ID.
Phone Firmware Updates
Today's VoIP phones, like our cell phones, need occasional updates—a firmware refresh. A firmware update, usually accomplished by a simple reboot, is a best practice needed for some of the same reasons that an operating system needs to be updated: new features, bug fixes, and security. If you haven't rebooted your phone in a while, it's probably time to do it. You may notice a new feature, and you'll keep your phone account secure.
OnSIP makes phone updates easy by storing all the user info that's needed for the latest refresh on its own boot server. It has a boot server for five major brands of IP phone.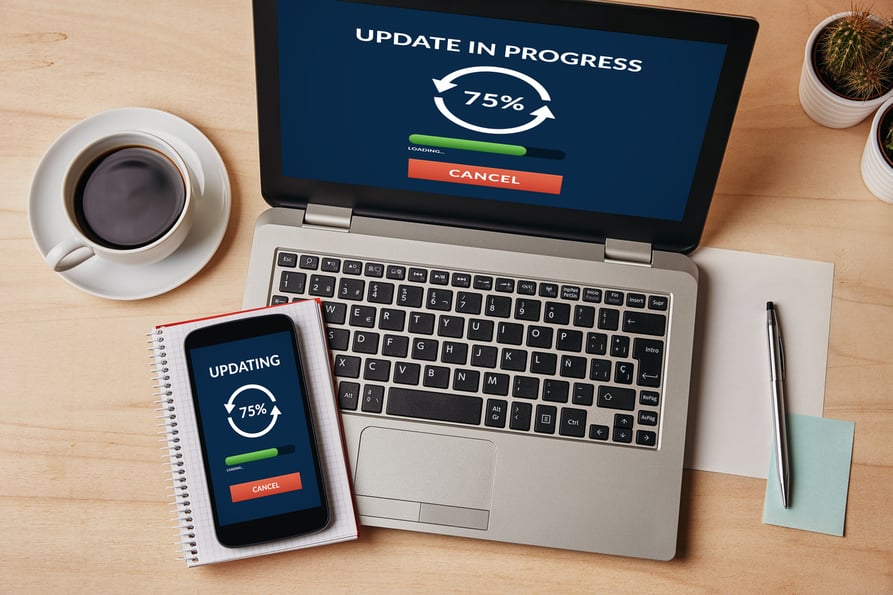 Part 3: Business Communications
Cloud VoIP allows you to adapt your business communications to fit your company's unique needs, as well as those of your customer base. You can upload custom on hold recordings for callers who are waiting in call queues, integrate your phone system with leading CRM platforms and helpdesk software, and even send work calls directly to your smartphone, among many other options.
The list of ways your business can communicate is lengthy, and in this section, we've put together some critical communication tools, crisis communications tips, and phone scripts to help you build your business communications playbook.
Communication Tools
Business communication tools give your staff greater control over how they communicate throughout the workday, as well as how they answer inbound calls. Empower them to work smarter with the capabilities that cloud phone systems offer.
Agile Method
The agile method is traditionally associated with software development, but recent years have seen non-tech teams adopting the process with great success. The central tenets of agile methodology translate to almost any business setting: constant communication & collaboration, transparency with clients as well as team members, and the ability to adapt to any changes or updates on the fly. All aspects of a project are sectioned out into sprints, giving a strict timeline to each component to foster innovation and efficiency. Your team has a short stand-up in the mornings where each person covers what they did yesterday, their plans for today, and any blockers they face. In ten minutes, your whole team has a clear idea of who's doing what so that there's no overlap and wasted time.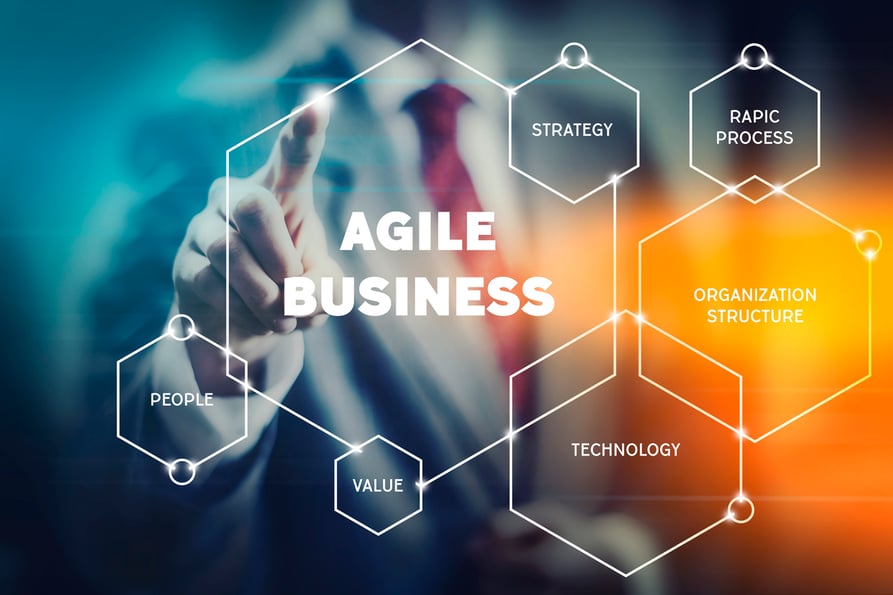 This project management style provides a highly iterative approach to clients' projects. Rather than trying to stick to a specific plan and getting tripped up by last-minute changes, agile teams can adapt and improve their project along the way. When it comes to agile tools, a cloud phone system is invaluable: It adapts to your unique conditions and keeps your employees connected through voice and video no matter their location, while its expansive features help you provide better client service.
Conference Calls
Here at OnSIP, we live and breathe business communications. Whether you're searching for tips to improve client calls, run more productive team meetings, or want to train your team on conference call etiquette and best practices, we have you covered. As a phone system provider, we know the unfortunate truth that conference calls can be the least fruitful minutes of anyone's day, so we've put together both a step-by-step guide to chairing a conference call and some tips on how to improve conference call efficiency and participate in video conferences like a pro.

Crisis Communications
The motto "Be Prepared" isn't just for youth organizations: Businesses should absolutely have a plan in place for any crisis situation. Disasters happen, and the world keeps turning whether or not you can keep up. Maintain an updated crisis communications plan so that when an emergency arises, you can handle the scenario with open lines of communication to employees and customers. Employees can get back to work from a safe location, and customers feel in the loop and reassured.
Video Calls
Business travel...work from home days...even a health crisis. Working remotely has become common for many businesses and "all in a day's work" for your staff members. Video conferencing allows your team to hold face-to-face meetings when they're not all together in the office.
OnSIP hosted VoIP equips each and every person at a business with the ability to host and join video conference calls on their computers or laptops. Staff members can set up a call in seconds, and they can invite in-house coworkers, as well as external parties, to join the video call.
Phone Scripts
Scripts have come a long way from the canned lines of the past. Whether you're setting up your voicemail greeting, auto attendant, or even opening a conference call, following a professional business script enhances your business's image. Tailoring a script to the situation or customer at hand cultivates trustworthiness in your company and your brand. It's crucial that you make people feel valued, and a few well-thought-out lines go a long way toward that goal.
Auto Attendant & Announcement Scripts
When you present a clear, welcoming message with relevant information about your business, you show callers that you value their time. Set up after-hours announcements on your auto attendant to concisely notify callers of important details in a professional way so that they don't have to wait for the call to fail over to an unknown destination. Read on for our after-hours greeting scripts and call center greeting scripts.
Conference Call Scripts
We all know that conference calls rank low on the list of easy ways to communicate. No one's sure who ought to speak next, and awkwardness abounds when a few people start talking over each other. Without structure, sizable conference calls tend to descend into chaos. Confidently chair your next meeting with this conference call script.
Video Conference Scripts
Video conferences and virtual meetings have become major parts of our workdays. If you're new to the workforce or if you're just looking for a refresher on how to lead a meeting over video, check out our video conference script.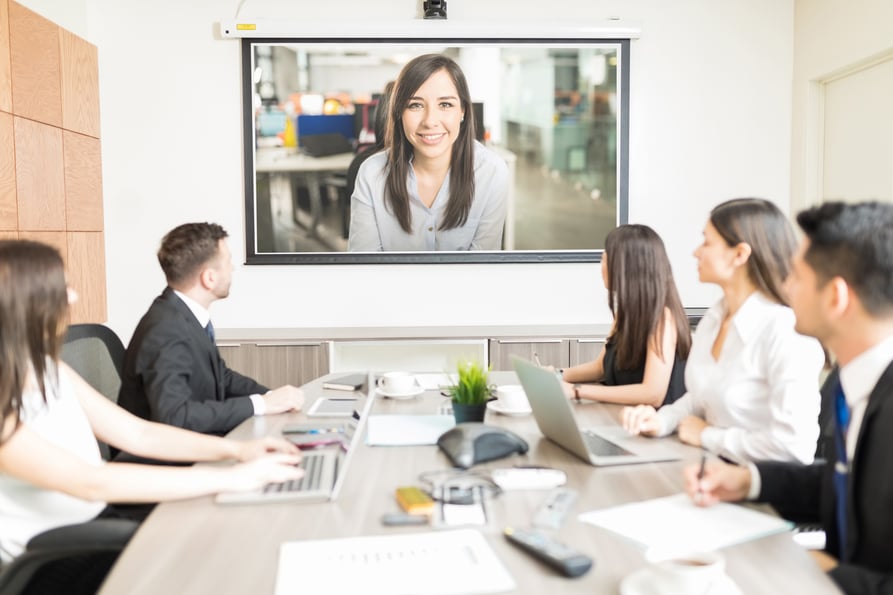 Voicemail Greeting Scripts
Don't underestimate the effect of your business's voicemail greeting. If your recording is vague, confusing, or drags on, customers will lose interest and hang up the phone instead of leaving a voicemail message—which means your business could be losing out on revenue.
Whether you are operating a call center or running an office for a professional organization, make sure that your message sounds polished. At the same time, don't alienate callers with robotic messages that might make them think your organization is impersonal.
To help you create an effective voicemail greeting, we've compiled a list of best practices and sample scripts you can use to take the guesswork out of recording the perfect professional greeting. Read on for general voicemail greeting scripts, as well as industry-specific voicemail scripts.
Part 4: Business Software
Businesses of all shapes and sizes benefit from the numerous cloud-based software tools out there. They streamline communications and team processes, enhance customer interactions, and keep everyone well organized.
Here at OnSIP, we use the OnSIP app to call each other and host video conferences across the company. In addition to collaborating internally, we're able to track the status of our sales and support calls with our enhanced queues feature. We've also built integrations with Salesforce and Zendesk to help our customers who use the same tools to streamline caller ID and tracking. (See OnSIP's stacklist.)
We're not alone in building integrations—many of these software platforms are able to integrate with each other to further improve office efficiency. Using cloud-based software makes it easy for your employees to access the information they need, no matter where they are or which device they're using.
CRM Integrations
Customer Relationship Management (CRM) platforms are crucial for tracking interactions with prospects and customers. CRM integrations let third parties like cloud VoIP providers link your business phone system to your CRM account, which means the two platforms can exchange data.
So how do you leverage this for your business? Cloud phone systems regularly offer integrations with top CRMs like Hubspot and Zendesk. The key data and analytics provided by these integrations benefit all teams across your company, from marketing to sales to support.
We put together a list of benefits to expect when you choose a VoIP service that integrates with your existing CRM platforms.
PandaDoc
PandaDoc takes the clutter out of business documents. The platform handles all sales documents in one place, allowing your team to remain organized and up to date on the status of all quotes, proposals, and contracts. From document creation to customer e-sign, PandaDoc tracks everything and provides real-time metrics for your team.
The only thing that could enhance this end-to-end solution? Incorporating face-to-face conversations with PandaDoc sales strategies using tools like VoIP video calling.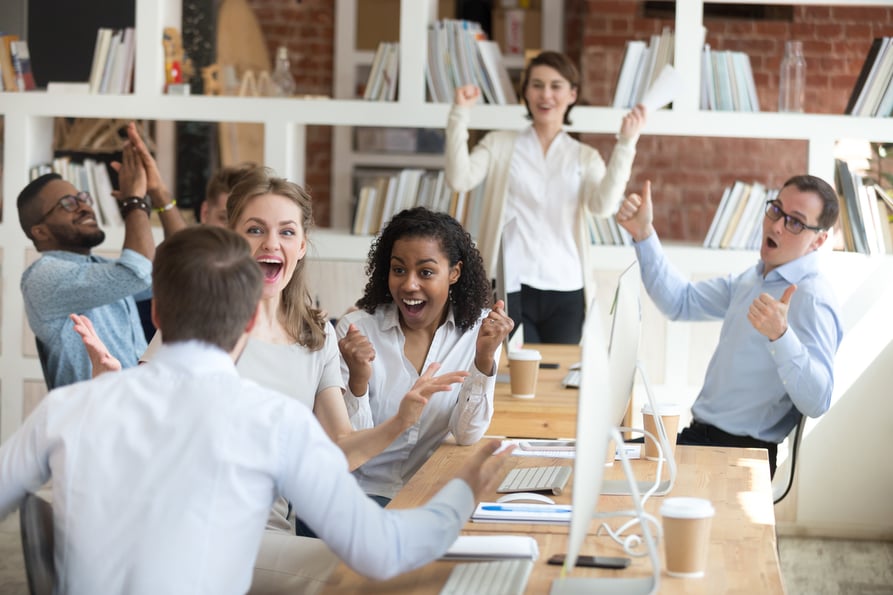 Salesforce
One of the best known CRMs out there, Salesforce manages all of your info around existing and potential clients. It allows all teams within a company to see a comprehensive overview of any client and access whichever tool or information they need at a moment's notice. Salesforce also allows you to sort and store emails, open Google docs directly in the platform, view billing history, and more.
Salesforce allows for more nuanced customer interactions and stronger relationships with your clients—no matter which department they're dealing with at any given time.
CRM integrations allow third parties, such as cloud VoIP providers, to connect your CRM account with your business phone system and exchange data between the two platforms.
Slack
Slack is the go-to tool for internal team communications. Email chains get messy fast when there's constant back and forth or when they involve small matters that don't require such a formal method of communication. Slack brings company chat into real time and allows you to organize channels and topics in your own way.
A particularly useful aspect is Slack's extensive list of third-party integrations. There are so many, they even launched their own internal marketplace where you can search for specific apps or browse to find new tools to try out. With such streamlined integrations and its customizable interface, Slack has established itself as a near-necessary tool for any business.
HR Software
Navigating the ins and outs of your human resources department is tricky at any time but can be a particularly challenging process when your business is growing. You want to have legitimacy in intra-office matters—not just the appearance of it—so eventually you'll need to sit down and hammer out the details.
Thankfully, there is no shortage of HR software solutions and apps that make the whole process easier. Here are some top HR software solutions that allow you and your team to take full control of any HR issues.
Mobile VoIP Software
Also known as softphones, mobile VoIP software is particularly handy for employees on the go. Installing a softphone essentially turns your mobile phone into a pocket desk phone. You can stay connected with colleagues and clients without sacrificing your personal information or number.
OnSIP's app includes mobile, desktop, and web versions and is free for all of our users. And VoIP providers aren't the only ones to offer mobile VoIP solutions; there are many third-party mobile apps out there, allowing users to choose which platform works best for their needs.
Part 5: VoIP Tips for Business Teams
It's not easy being in a customer-facing role, so put your cloud technology to work to stay as informed as possible and ensure that your team members all put their best foot forward. VoIP phone systems are chock full of features to assist and enhance your business teams' strategies and daily processes. For customer service reps, keeping the phone tree logical and information updated goes a long way toward alleviating a frustrated customer before he or she even reaches a real person. Sales teams can stack their arsenal with cold calling tips but also make sure that their phone system works just as hard for them, from outbound caller ID to internal call queue dashboards. Read on to explore the ways in which your VoIP phone system can help your customer-facing teams.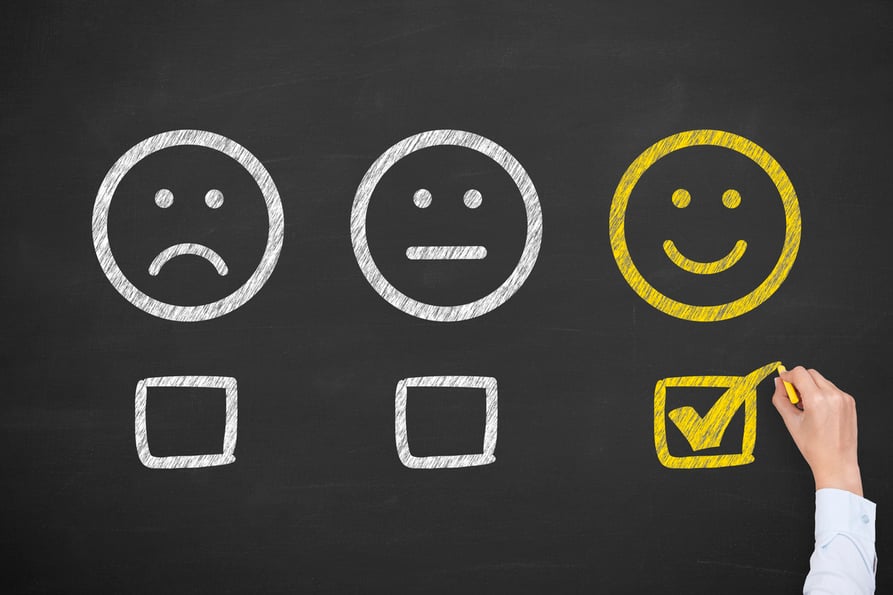 Customer Service Tips
Customer service—and particularly customer service in virtual call centers—is a highly nuanced part of any business. Reps have to be "on" at all times, ready to assist and empathize with often confused and frustrated customers. Even if you have the best customer service agents in the world, customers might not notice or care if they had to navigate a phone maze just to get to a real voice on the other end of the line. Auto attendants and hold music are meant to streamline the calling process, but phone system tools like these can quickly deteriorate into a caller's personal nightmare if outdated or poorly chosen.
Fortunately, there are many features out there that can help guide a customer's emotional journey through customer service. From tools like call recording to customer-facing features like sayso for support teams and enhanced music on hold, your phone system can be as useful as you wish to make it.
Call Hold Times
Sixty-six percent of customers are only willing to wait on hold for two minutes. Thirty-four percent who hang up before reaching an agent will never call back (How Long Is Too Long On Hold). Stats abound that stress how critical it is to your business to keep call hold times short and sweet.
Call Recording
When held next to fancy software solutions, call recording might seem less shiny, but don't write it off—you'd be hard pressed to find a better tool for improving your team. Reps have a greater sense of accountability, and managers can more easily mediate any issues, but there's much more to gain from sales call recording than troubleshooting. New reps can listen to past calls to better understand scripts and clients, and managers can better enforce service quality and provide detailed feedback to their employees.
Call Queue Dashboards
Call queue dashboards display detailed views of current and historical calling activity information, as well as call agent performance. Managers and supervisors can pull up their dashboard for a comprehensive overview of their inbound call queues.
Customer success teams and customer support managers particularly benefit from call queue dashboards. They can gain valuable insights into their operations and leverage that knowledge into smarter decisions that benefit callers, their agents, and the entire business.
Enhanced Music on Hold
Everybody knows about "elevator music"—the wordless songs that seem to annoy people more than they amuse them. But nonetheless, your customers will expect to hear something as they wait on hold. Otherwise, they may think you've hung up on them, which further diminishes your chances of keeping them on the line.
Some business calling providers offer enhanced music on hold, thousands of music channels that bypass the limited preset music options we're used to. Instead of clinging to the jazz riff that repeats itself constantly, which only reinforces how long a customer has been waiting, try to mix it up with Latin fusion, 50s rock, or any of the other music options that come with enhanced music on hold.
Find Me Follow Me sets up a string of failover options to allow your employees to take calls from anywhere.
Find Me Follow Me
If you want to reduce on hold time for your customers, having an effective way to route calls to your team members is key. Find Me Follow Me allows your employees to take calls from anywhere: the office, their houses, and even in transit. By setting up a string of failover options that keep ringing until they reach the end of the chain, Find Me Follow Me can locate an employee on an office phone, cell phone, home phone, or whichever phone they happen to be next to. Find Me Follow Me makes it easier to locate your employees, which decreases hold time for your customers.
Video Calling
Few things help build trust like face-to-face conversations. Seeing the person to whom you're speaking is more reassuring and personal than audio-only calls. The caller knows the rep is entirely focused on them in that moment, and nonverbal cues like facial expressions make the relationship more dynamic, whether it's a long-time customer on the call or someone's first experience with the company. No matter the industry, when customers see that a company is open enough to offer inbound video calling at the drop of a hat, they feel valued.
Inbound video calling solutions like OnSIP sayso give customers control over their calling experience—they can see which rep they'll speak with, choose the topic, and call straight from the same browser window.
Sales Team Tips
Sales teams have their work cut out for them. Modern technology means people are more wary of which incoming calls they answer and live in the mindset that if they really want something, they can use the Internet to get it without having to make a call. Sales reps have to work even harder to get a potential customer on the line, let alone keep them on the phone long enough to set up a deal. Fortunately, there's lots of information out there to help sales reps improve their strategies and reach their goals. From detailed caller ID to remaining aware of your posture while on the phone, sales tips and tricks abound.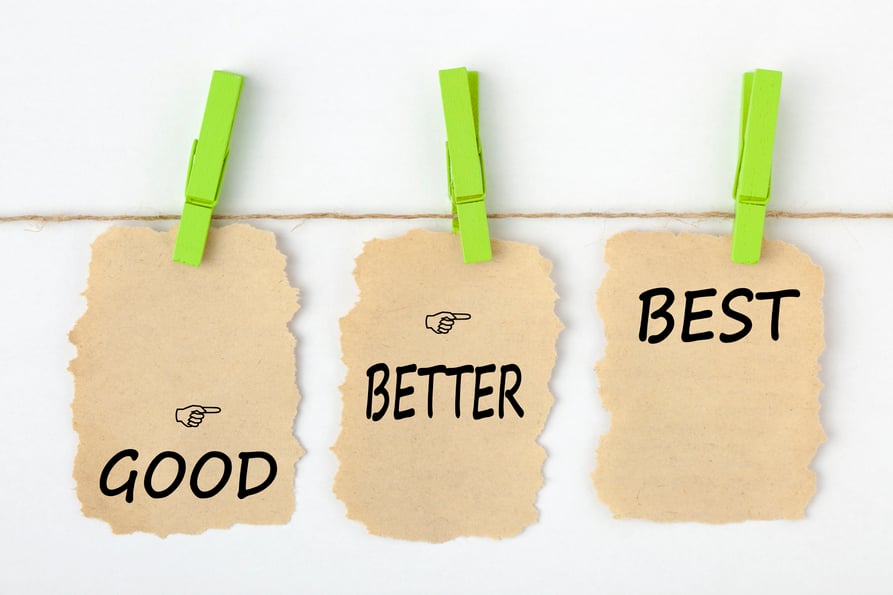 Caller ID
High-volume callers, such as sales staff, reply on a professional image when dealing with prospects, customers, and the world at large. A business caller ID display may seem like a minor consideration, but first impressions are always the most important ones.
If a company treats its caller ID display as an afterthought, prospects may assume that it applies the same attitude to other areas of the business. This adversely affects the company's credibility, trustworthiness, and the ability to sway and convince prospects. Present a well-thought-out caller ID display to optimize prospect and customer interactions.
Cold Calling
Today's buyers are more empowered, and it's harder than ever to grab their attention. Sales reps need to be on their toes, ready to steer the conversation forward and establish trust and authority in their connection with callers. When equipped with the right tips and tools, reps can soundly educate their callers and clearly articulate the next phase of the buying process, not just to the lead but the rest of the sales team. Have a more productive conversation with our cold calling tips.
Phone Sales
Selling over the phone isn't the easiest process. People don't trust unknown numbers popping up on their phone and tend to be even less thrilled when it turns out there's a salesperson on the other end of the line. That said, if the concept didn't produce results, it wouldn't take up so much of a sales team's day. Here are some great phone sales tips to help you keep potential customers on the line and close deals.
Marketing Team Tips
VoIP phone systems are incredibly helpful for inbound marketing teams. When your phone system is in the cloud, you have access to so much more information than a plain old PSTN phone can provide on its own. And when you add in a call to action button like sayso that drives inbound calling with exceptional customer intelligence, conversational marketing capabilities, and call tracking and campaign attribution features, you have all the tools you could possibly want right at your fingertips. The rest is up to you.
Part 6: VoIP Services for Small Business Industries
Think of an industry. No matter which one just popped into your head, it can benefit from hosted VoIP. From financial planning to healthcare, education to real estate, cloud phone systems enhance every aspect of the work day. Video calling forms stronger, more trusting relationships between doctors, agents, tutors and their clients. Softphones mean that your employees are always available, no matter where they are. The drastically lower cost of VoIP compared to traditional phone companies is a boon for nonprofits and small businesses in particular. No matter what service your company provides, hosted VoIP can enhance the all-around experience.
VoIP for Financial Firms
Financial planning firms need to be intensely personal with each client. VoIP's highly customizable nature goes a long way toward helping firms present a polished appearance and experience for clients. One of its most advantageous features is the ability to answer and manage calls from anywhere. Cloud phone systems cut the desk phone cord and instead allow financial planners to also conduct calls from any web browser or softphone-enabled mobile device.

VoIP for Healthcare
Healthcare might be the industry that most benefits from cloud phone systems. VoIP's unique characteristics are helping to expand healthcare's reach through telehealth. Going to a doctor's office is stressful even if you're healthy enough to be mobile and have the availability. With VoIP, doctors can video call patients from anywhere, combining the trust of face-to-face conversations with the convenience of digital communications.
Trust in healthcare isn't just about direct doctor–patient communications. Make sure to choose a HIPAA-compliant VoIP provider. Telephony falls under the HIPAA umbrella, but few VoIP providers have gone through the lengthy process of establishing HIPAA compliance.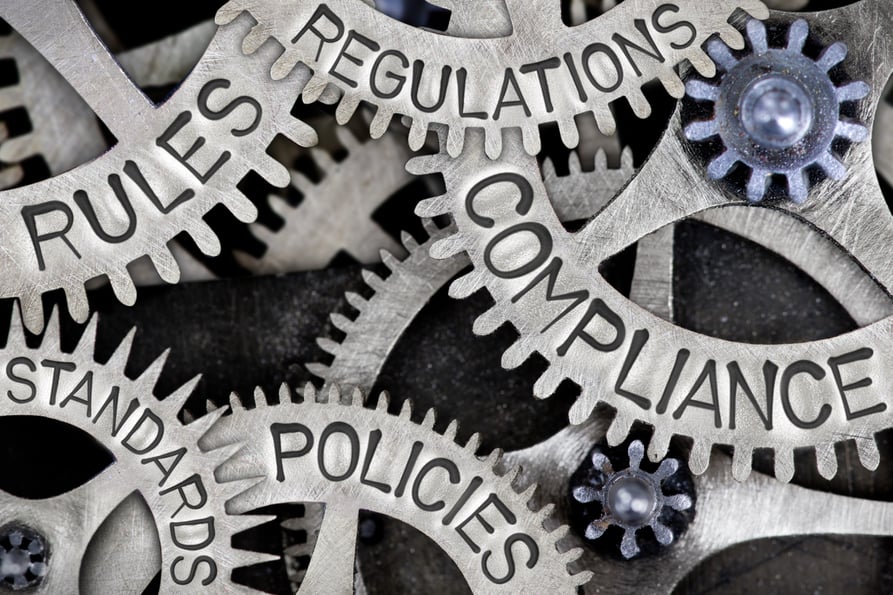 VoIP for Law Firms
Dealing with the corporate phone system can be stressful, especially in an active law office. When a problem arises, client calls may be missed, resulting in lost revenue and angry colleagues. You may be reliant upon an outside technician to fix the issues and have no choice but to wait. Instead of succumbing to this scenario, you can empower your law office by using a hosted VoIP service.
Hosted VoIP solutions allow small businesses to make instantaneous changes to their phone system as needed.
Hosted VoIP solutions put you in control and allow you to make instantaneous changes to your phone system as needed. These platforms are easy to manage, and as AttorneyAtWork.com put it, offer a degree of customization you may not have expected from your phone provider. Here's how a VoIP phone system can be successfully deployed in your law office.
VoIP for Nonprofits
Nonprofits operate with unique principles that separate them from for-profit businesses. But when it comes to picking a phone system, a nonprofit organization is just as likely to benefit from many of the features and benefits offered by a leading hosted VoIP provider, including geographic flexibility, stellar features, easy growth, and lower costs.
How can you build a viable nonprofit call operation and pack it up when all is said and done? Learn how to create a nonprofit/fundraising call center without breaking too much of a sweat.
VoIP for Real Estate
Anyone who's ever moved to a new city knows that apartment searching is strikingly difficult when you can't see places in person. Even for those looking to move or purchase a home in their current location, the process is time consuming and so often disappointing once you see the difference between online pictures and the property's physical reality.
Real estate firms can alleviate the stress behind property hunting by establishing trusting relationships with clients over video meetings and later providing video tours of properties on their clients' schedules. Commercial real estate firms know they're involved in an incredibly personal process, and utilizing a cloud phone system helps provide the best service possible.
VoIP for Restaurants
Although restaurants differ from businesses that operate strictly in offices, their needs and desires are not dissimilar. With a hosted PBX, chances for expansion, reliability, internal communication, basic functions, and lower costs are all possibilities that restaurant managers should consider when it comes time to find a new phone system.
VoIP for Schools
Hosted VoIP uniquely serves school systems across the country. Free internal calling, on its own, would give any school administrator a reason to reexamine a school's current phone system. But beyond the cost savings, there are a multitude of features, financial flexibility, and ease of use that make hosted VoIP a serious replacement option. Whether you have an analog PBX that just isn't working or a lackluster landline that you're stuck with until the contract ends, it's worth it to look into using hosted VoIP for your school's phone system needs.
A hosted VoIP phone system can also equip teachers and school administrators with numerous communication features to help make virtual learning successful. From video calling to screen share, a variety of features can be used to connect with students on an interpersonal level while they're studying in a virtual learning environment at home.
Part 7: Business Technology
Business technology has come a long way in a very short time. We're not just talking about who has the shiniest new toy on store shelves, either. Gymnast robots aside, some of the most cutting-edge technologies exist in the cloud as a group of carefully thought-out ones and zeroes that define our everyday lives. Increasing importance is put on the backend design and desired response from human users.
We're speaking, of course, about user experience (UX) and all that it encompasses. It doesn't matter how innovative your app or how functional your SaaS if your consumers aren't satisfied. Technology isn't often thought of as emotional, but the people using it are, and therefore they demand a positive emotional response. User interface (UI), human-centered design, privacy by design, prototyping—these are among the many elements that determine your success. However your business defines success, excellent UX is necessary to a positive outcome.