According to Global Workplace Analytics, over 4 million people work away from the office on a daily basis.
More people work from home today than they have at any other point in history. If you're a manager, you know how tough it can be to straddle leadership styles between your in house employees and those who work at home.
Here are five ideas to lead your remote workers more effectively.
1. Schedule a Daily Call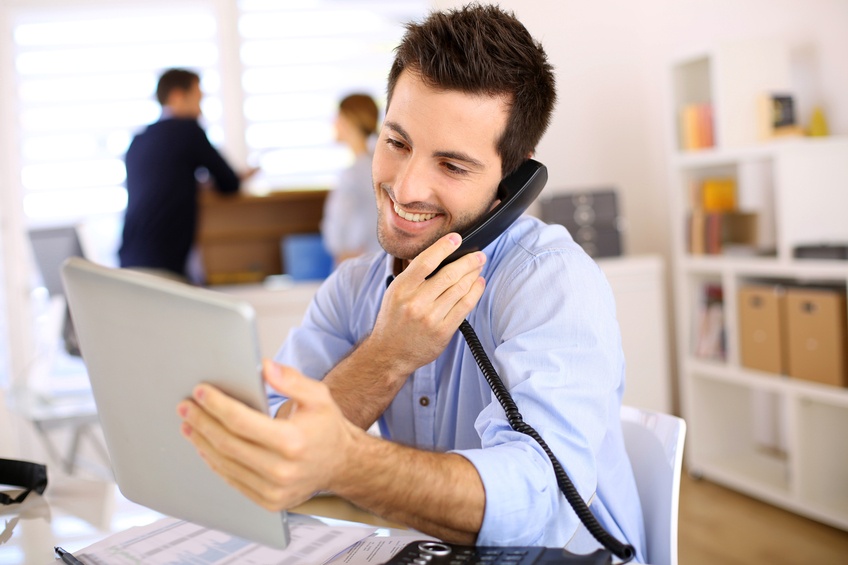 Schedule a call every morning to check in with your remote workers. Use OnSIP's desktop or mobile app—available for free to OnSIP users—so that you communicate easily and even on the go. Discuss what's expected of them for the day, and give them hard deadlines so they know what they're expected to turn in. This daily conversation keeps both of you on the same page.
Setting up consistent deadlines and boundaries with your remote employees gives them a certain structure that they tend to lose when they leave the office. Remote workers are capable of the same kind of work as their office counterparts—that's why you let them work at home—but they need to be given clear direction to know exactly what's expected of them.
2. Chat It Up
Take some time to make small talk with your remote employees. Talk about family, sports, or other common interests that help you bond on a human level. Also keep a dedicated Google Hangout or chat room open so your remote workers can communicate with the team on an impromptu basis.
Being outside of the office takes away from the sporadic interactions that occur simply by remaining in close physical proximity to your employees. When you're talking about your event-filled weekend or the big game, you are forging camaraderie amongst your remote workers that translates into effective teamwork down the road.
3. Implement Video Calls
Try to have a few video calls each week with remote workers who are consistently out of the office. Services such as Skype and Google Hangouts are basic options. But some business phone systems have video conferencing built right into their platforms.
The OnSIP app's free softphone can make video calls to any video-capable phone. The app runs on Mac, Windows, Chrome, and Firefox. With free SIP-to-SIP calling, the OnSIP platform allows you to call your remote employees on the OnSIP app—either by voice or video—for no charge. You can dial the extension your remote employee uses on the office phone system via the OnSIP app to initiate an instant video call.
4. Choose An Office Platform
Make sure your remote workers and team members have a centralized platform where they can communicate as a group. Some companies use Slack for team chat. Zendesk and Trello are used widely by customer service departments to keep task management unified across multiple locations.
Basecamp works great as a team wide messaging board that can store large volumes of files. Pivotal Tracker allows coding teams to keep track of development projects and bugs. Whatever you choose, use a platform that makes communication between your team more productive than individual emails.
5. Schedule In-Person Interactions
Small talk over the phone is a key way to stay connected with your employees. But nothing is more powerful than meeting with them in-person. Weekly in-person meetings are feasible for remote workers who live within a reasonable distance of the office. But if your remote workers live across the country, special occasions will probably be the best way to retain proximate contact.
Throw a Holiday Party each December and ask everyone in the company to attend it. For that matter, any company-wide festivity is a great way to bring everyone on your team together. The in-person bonding that you have with your remote workers at these events transfers into more fluid interactions when you're working hundreds of miles away.