If you search anything along the lines of this blog's title, you'll find that nearly everyone agrees across the board on the best tips for managing remote teams. That said, most of the best remote management tips out there cater to flex teams, with some people working in the office and some working remotely. Nearly every pre-2020 article will tell you that in-person events are absolutely essential. So how do we adapt our best management tips to the post-COVID world, where many if not all employees now work from home? We've compiled our best tips for the average remote situation and added in some new practices for the quarantine era.
Tried and True
1. One Size Does not Fit All
Everyone has their own working style. One difficulty of remote management is that you miss out on learning an employee's particular quirks and habits that you'd pick up on at the office. Some people prefer independence, while some like hands-on management (even if the hands are virtual) and constant discussion. It's up to you as the manager to work on accommodating these different styles so that everyone feels comfortable and can maximize productivity in their own way.
2. Establish—and Maintain—Clear Channels of Communication
Video conferencing is a great way to mimic in-person meetings. Seeing your colleagues' faces regularly for scheduled meetings or short daily standups helps establish and strengthen team bonds. It may sound silly, but trust us, having that connection between your team members is vital!
Not everything calls for a direct call or face-to-face time, which is where business chat apps come into play. Slack is a common standard, or perhaps WeChat or other messaging platforms if you have an international team. Whichever platform you prefer, make sure you encourage its use. It's less stiff than emails, and less "Oh, no, I gotta clean up my house!" than video calls.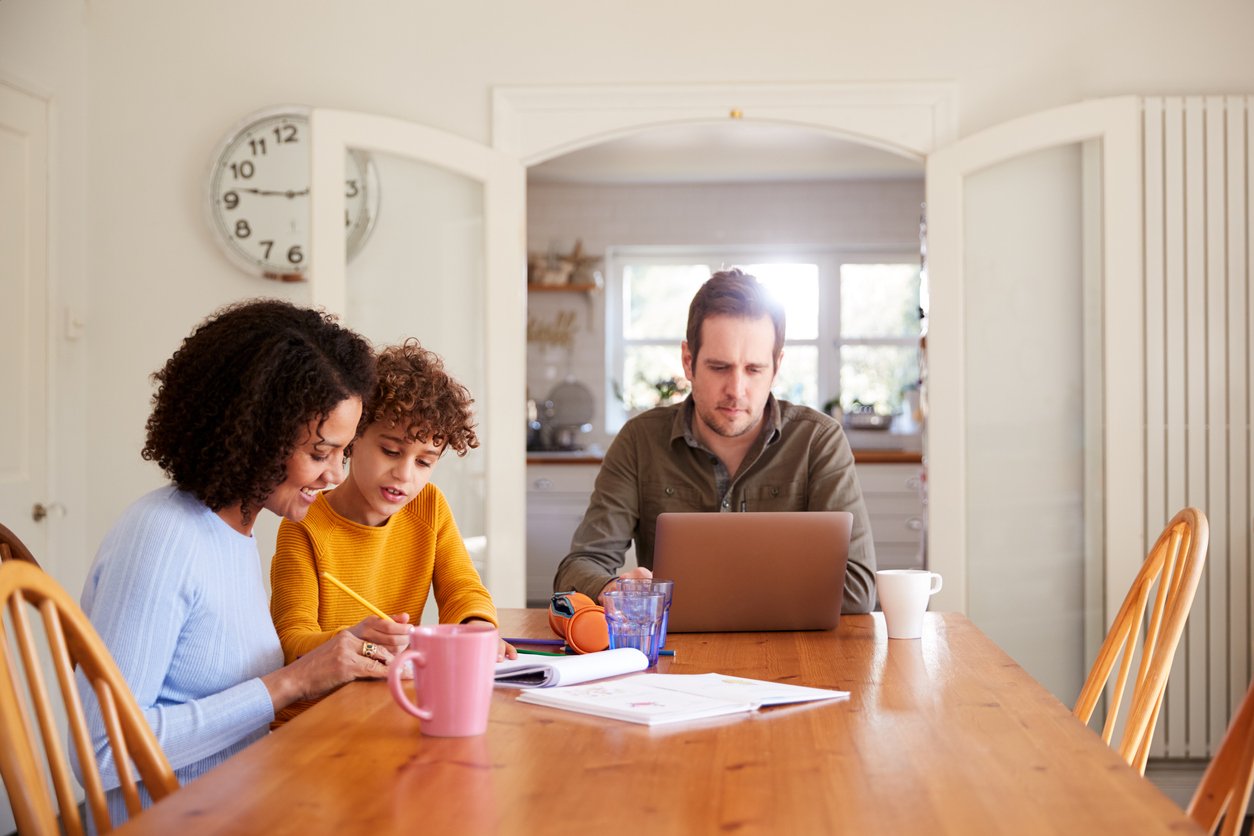 3. Be Transparent About Your Availability
This is directly linked to the success of said communication channels. Working from home leads to wildly different schedules than your 9 to 5 in-office chums. Your employees go to work, stay there, then go home. You know exactly where they are. If you're remote, you fit in tasks during the day. And same for the other way around! When everyone's remote, establish your preferred way of sharing availability from the get-go so that everyone's on board. No one needs constant Slacks saying, "Running to the bodega, brb!" but if you are going to be out for more than, say, 15 minutes, leave a note somewhere visible online or even mark it on a company calendar that you'll be away for a while. Let your team know an alternate way to reach you in case of emergencies while you're away from the computer.
4. Give Feedback Regularly
Schedule regular one-on-ones with your employees. Hopefully they feel comfortable reaching out to you at any time, but if your managerial relationship is entirely remote, your employees may not feel as comfortable contacting you "out of the blue." Dedicated time between you and each employee under your management offers a direct chance for feedback that would otherwise come out in regular office catch-ups.
"Less face-to-face time means your employee doesn't always know a.) what they're doing well; b.) what they could improve upon; c.) what's expected from them in general. As a manager, it's your job to clearly communicate all of the above." —Stephanie, Co-Director of Marketing at OnSIP
For the New Normal
Many of these tips could easily fit into the previous section, but they gain importance in a perma-remote situation, especially one in which most if not all of your team is used to working in a stricter office environment.
5. Stay Lighthearted
You're a manager, not a therapist. That said, when morale is down due to a pandemic or national dumpster fire (or literal fires), employees turn to their managers for guidance. Maybe not in so many words, but a lighthearted and understanding nature goes a long way toward easing the stress and fear coming at employees from all sides. With that mindset, everyone can better focus on work and drown out the chaos.
Address WFH struggles head on rather than letting them fester over time. Tell employees not to worry about messy home office setups. After all, wouldn't you rather they put time and energy into their work rather than appearing perfectly spotless on daily calls?
Help fight cabin fever and isolation by setting up virtual happy hours or game nights. Send out funny gifs even if there's no occasion for it.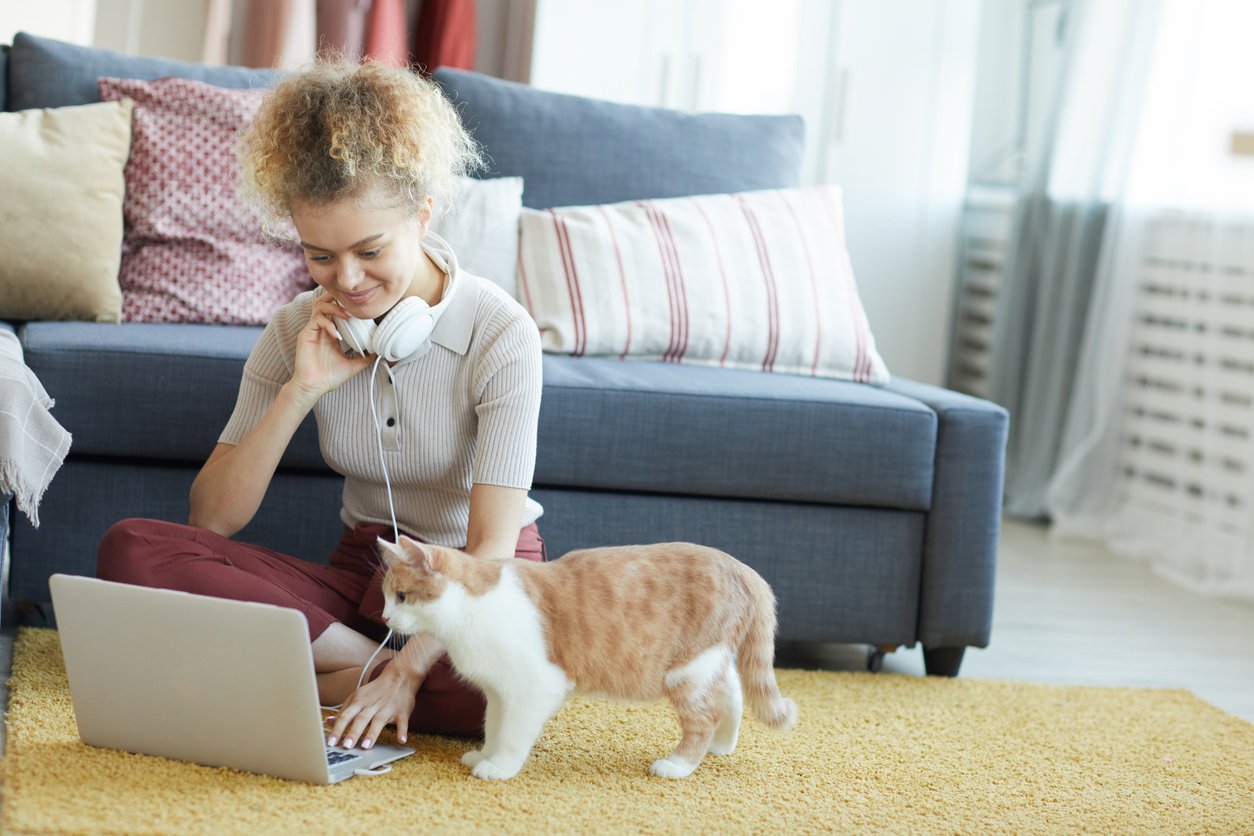 6. Send Announcements and Updates Out by Video
We all know how fast emails and Slacks get buried. Part of being flexible with remote teams is changing habits to reflect the chaos of working from home. Employees have to handle home life all day. Kids, pets, and household emergencies don't wait for you to check that last ping from your inbox. Instead, do what Inc. suggests: Prerecord anything you need everyone to be aware of and send out the video for them to watch when it best works for them.
7. Normalize Adding People to Calls
Think about how often in office meetings someone stops to say, "Hang on, let me go grab so and so." When everything is virtual, this on-the-fly collaboration falls by the wayside. It's not that managers don't want the input; it's that they close themselves into the virtual conference room because they can't literally walk out the door and call for someone. Send the people in question a Slack asking for their input, as well as the video conference link.
8. Show You Care
Make brainstorming remote-friendly. There's loads of software out there for exactly this purpose—take your pick! Don't let collaboration die just because people aren't physically in the same space. Never cancel one-on-ones. Reschedule if necessary, but try to not make it a habit. Cancelling or constant pushing tells employees you couldn't care less about checking in with them or things they may want to share during a dedicated chat session.
Nearly every article on how to be a good remote manager emphasizes the importance of in-person get-togethers on a yearly basis, if not more regularly. If that's not possible, take that fun budget money and use it to send someone a birthday surprise, or provide a little pick-me-up for the whole team. Buy them all coffee one day! If your office had regular habits like that, find a way to make them work when everyone is isolated so that people feel valued outside of the workplace.
9. Show Your Trust: Be Flexible
Even if some employees prefer regular input on their work, no one likes a micromanager. Yes, it's hard to visualize everyone working away when they may be on a couch rather than at their desk, but it's imperative that you trust your employees and show it. Odds are many of them are working parents or live in different time zones than you do.
"Challenge minds, not schedules." —Inc.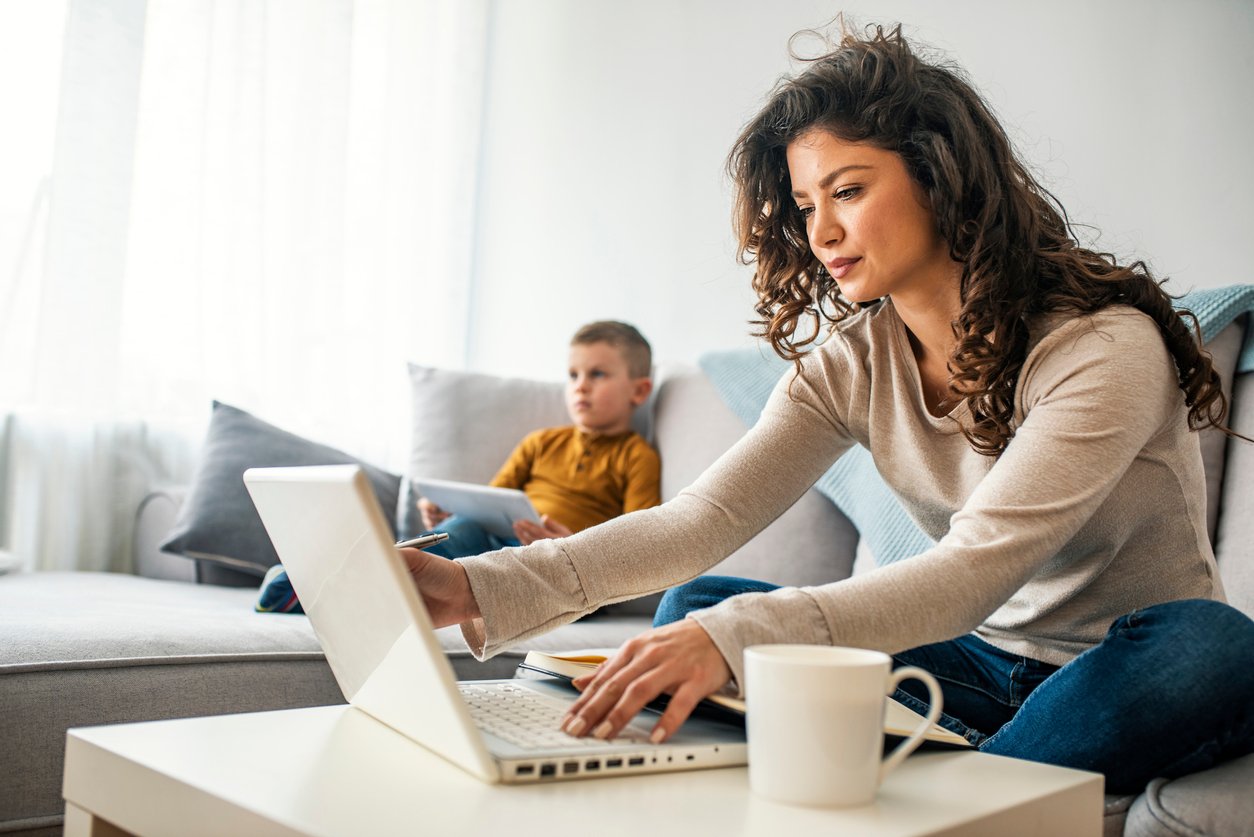 10. Remember They Aren't Worker Bees
Treating your people like output machines only leads to burnout and resentment. Yes, they have assignments, but just because you can't see them bustling away at their desk doesn't mean you should forget they're people, too. They have aspirations and career paths, and a lot of the learning you pick up by being around your manager or other teams disappears when you're out of the office. Take time to check in and ask if there are skills they'd like to learn or if they'd like to join a project that may interest them outside of their daily duties.
One great way to do this is to prioritize smooth handoffs over speedy execution. Details slip so easily when projects change hands virtually. Normalize clear, robust communication as the main goal, rather than sending out half-explained emails and follow-ups in the name of higher output.
11. Be Open to Feedback
It's one thing to regularly share feedback to your team about their performance, but turn that lane into a two-way street. Remember, you're just as new to this all-remote world as they are. It's harder for people to approach managers remotely than a casual desk drop-by when body language and facial expressions allow for more casual conversation. Sending anything via text or even on a video call inherently feels more formal.
Ease worry and tension by reminding employees that we're all in this together, and you have an open ear to anything you can do to help improve the work environment. We're not saying tell them every week—that can come off as more of an order than a suggestion. But once in a while in a group video call, throw in a light reminder that you're open to suggestions and feedback on your management style to keep the team thriving.