From virtual fax to virtual receptionists to virtual phone numbers, the list of business technologies and processes that have gone virtual goes on and on. And you can include call centers to this list as well, as virtual call centers have become an important way for businesses to provide support to their customers.
Quick Recap: What Is a Virtual Call Center?
A virtual call center is a group of business call agents (say a sales or support department) that, instead of working in one physical location to answer incoming calls, works from separate locations. The agents are geographically dispersed, either in separate branch offices or at their homes, yet connected to each other by cloud-based call center software or a hosted VoIP platform.
What Is Hosted VoIP?
VoIP is an attractive business technology for virtual call centers due to its 'in-the-cloud' aspect. A hosted VoIP service lets a business leverage its Internet connection to also transmit phone calls. The "hosted" adjective describes how the physical hardware that runs the phone system is housed in a third-party data center and maintained by the VoIP provider. The business itself doesn't need to administer any telecom equipment in their office—they simply log into a web-based admin portal to configure phone numbers and create features that they need.
Virtual call center agents who use a hosted VoIP service aren't tethered to one specific desk phone in one specific location to make and receive calls. They can use different phones in different locations (a physical desk phone at a home office or a softphone application on a desktop computer or laptop, just to list a few examples) that utilize the local Internet connection to link to the call center's VoIP service. This means that a customer can dial the call center's support line and reach an agent who is working at his home without ever knowing where the agent is—an ideal option for virtual call center employees.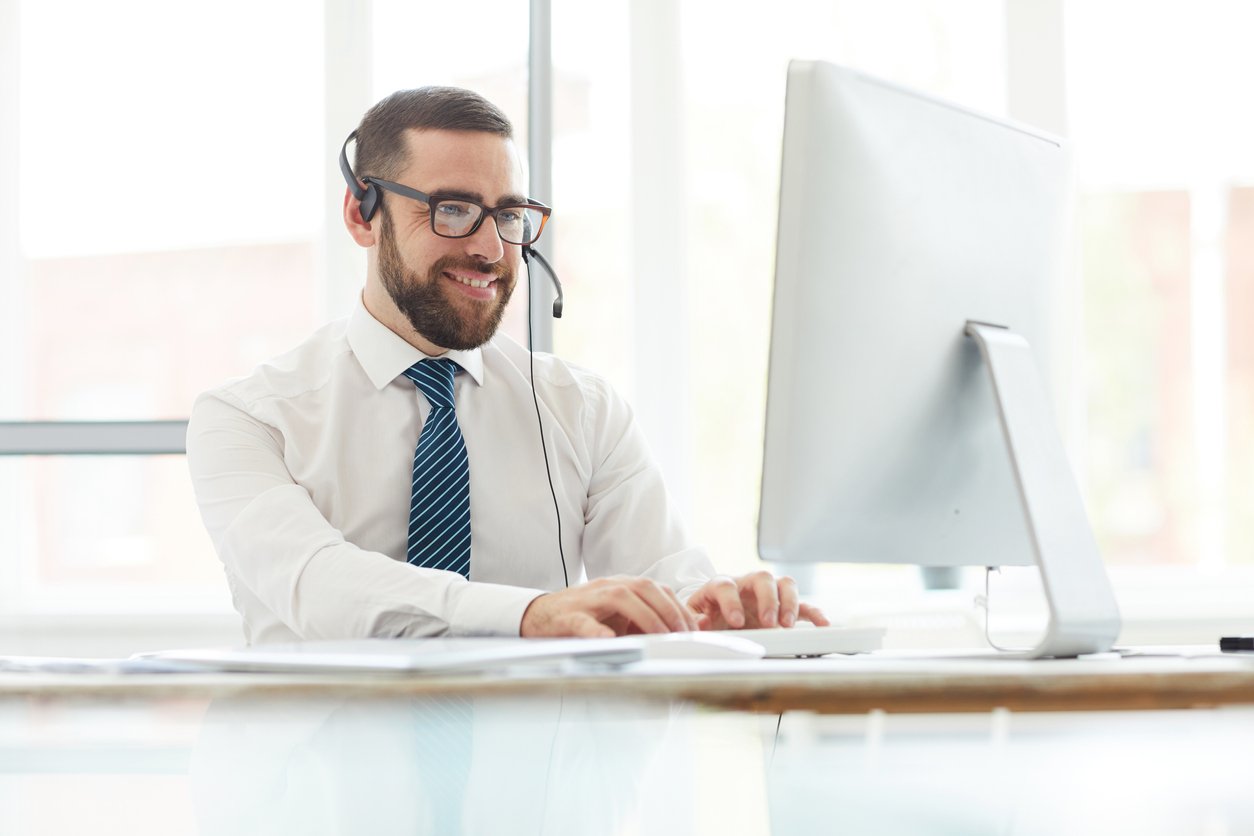 Discover the Benefits of VoIP for Remote Call Centers
Other benefits of VoIP for virtual call centers include:
Flexible and Adaptive Business Phone Service
In addition to giving call agents the flexibility to work from home or from different office branches, a VoIP phone system's features can meet the needs of a call center in other ways. Call queues can be set up to funnel callers to agents and hold callers in line when all agents are busy. Voicemail messages can be forwarded to agents' email inboxes so that they can quickly listen and respond to them. And auto attendant menus can present callers with key FAQ information, empowering callers with self-service options while also reducing the number of calls your agents have to answer.
Real-Time Queue Dashboard
VoIP platforms provide queue supervisors with a queue dashboard that displays a real-time overview of your call center's call queues. Supervisors can use the dashboard to see which agents are logged into the queue, which agents are currently on calls, how many callers are waiting in the queue, how long each caller has been waiting, and much more in-depth info on the current state of the queue.
OnSIP's Enhanced Queue Dashboard is available in the OnSIP web and desktop app. Supervisors simply log into one of these apps on their computers or laptops to have the dashboard available right at their fingertips. Using the insightful info presented there, they can make quick decisions to address the changing states of their queues.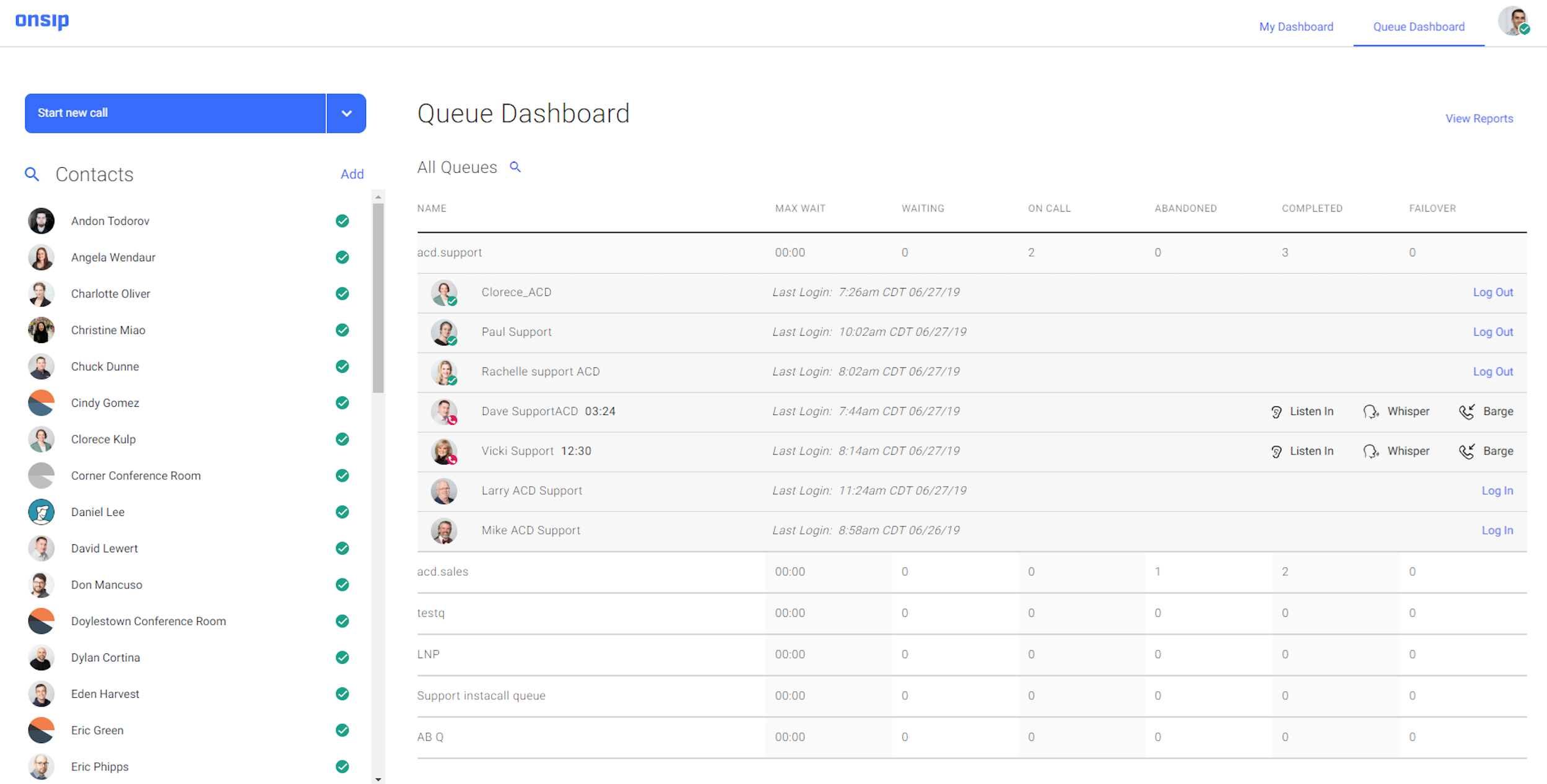 Advanced Functionality to Take Control of Your Queues
These dashboards also equip queue supervisors with essential controls to help them support their agents and assist callers.
Call monitor, whisper, and barge buttons allow supervisors to listen in on calls that their agents are taking and enter ("barge" in on) them when necessary to provide a more personalized level of support to the caller.
A supervisor can also remotely log their agents in or out of a queue. Supervisors can instantly log agents into a queue when there is a sudden influx of callers, and they can also log agents out of a queue if an agent needs to suddenly leave work early or forgets to log out of the queue before a vacation.

OnSIP's Enhanced Queue Dashboard provides all of these options within the web or desktop app. A supervisor can monitor each individual call agent in the queue and use these features to assist them straight from her computer or laptop.
Reports That Compile Vital Queue Performance Stats
Queue dashboards can also be used to organize a queue's call tracking metrics and agent performance data. These queue reports present historical stats such as: the average wait time for calls over a specific time period, the maximum wait time of calls over that period, the time of day that the queue received the most calls, and the average amount of time each agent spent on calls. By running these reports and using the information found within them, supervisors can make impactful decisions on agent training, agent scheduling, and new agent hiring.
Integrations With Business Software
Hosted VoIP services offer integrations with CRM and helpdesk software that, if used, will help your call agents provide better customer service and get more done, faster. For example, integrations with Salesforce, HubSpot, and SugarCRM pull up callers' contact records so that agents can see important caller details and unresolved cases or tickets even before answering the phone. And Zendesk integrations automatically create a support ticket and pre-populate it with basic call info when an agent answers a call. With this data automatically registered, agents can immediately focus on the caller's issue or question.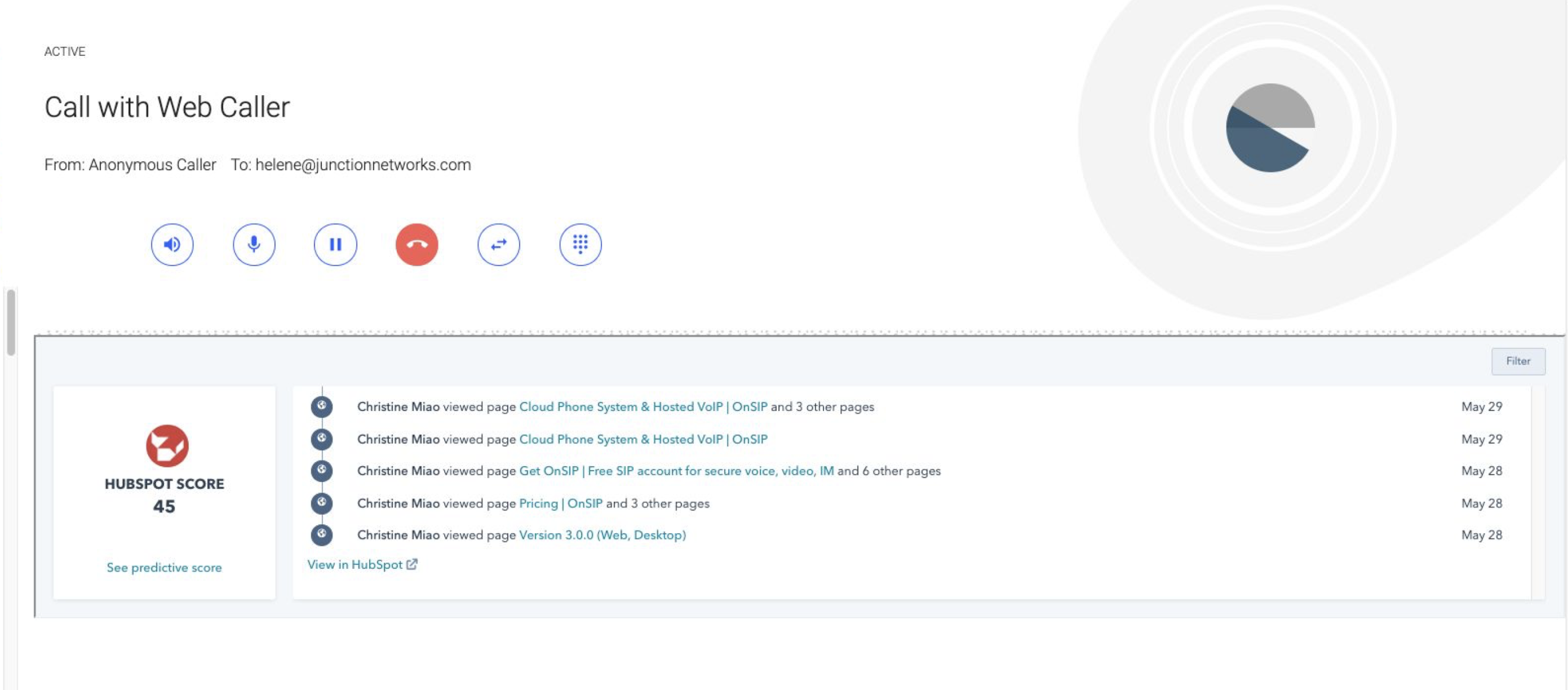 Hosted VoIP: Important Business Technology for Virtual Call Centers
For all of the above reasons, a hosted VoIP platform will flex to meet the needs of a virtual call center without sacrificing any required features that help you provide outstanding service to your callers. Check out our related blog post on inbound call center solutions to learn about other features that VoIP platforms—and OnSIP, specifically—can offer your virtual call center!