You're moving your business across town or across the street, and with that, your office IT and phone equipment. In a small to medium-sized business, the task of coordinating this relocation often falls to the owner, an executive, or office manager—not technical specialists.
To minimize the amount of downtime and potential chaos during the move, here are some things to consider before unplugging your desk phones.
Take inventory and decide whether to keep, cull, replace, or outsource
The moving process starts with a thorough inventory of current IT and telecom assets, their functions, connections, power sources, and cooling requirements. This includes taking and labeling photos of every device on every rack, front and rear. Label every phone with the name of its user and/or location.
You can free up more rack space (and save on the move) by ditching unused servers, and consolidating those with low usage rates into virtual servers on one physical machine. This may also be the time to update your servers, gaining faster, more elastic computing capacity and newer operating systems. Or, use this opportunity to make the switch from an on-premises phone system to a cloud VoIP provider to go completely hosted.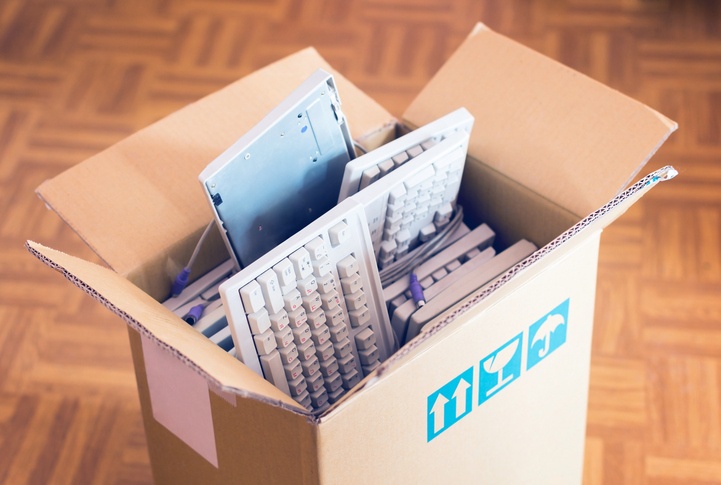 Ensure the new office network is VoIP ready
You want to be sure the network in your new location is ready to go on moving day. Once connectivity is provisioned and your network is installed, your IT contractor should verify the labels of every wall socket and patch panel, and test cabling from end to end, giving you a report on the results. Ports should be in place for desk phones, printers, intercoms and other IP devices. Ensure that core switching and routing hardware are properly configured.
Unless yours is a very phone-centric business or your staff make many video calls, typical business bandwidth should easily support your VoIP phone system. A quality VoIP call typically requires only 100 Kbps, or one tenth of a megabit-per-second data rate. If you'd like to be sure, your IT staff can test your current VoIP network load with free traffic-testing tools available here.
Keep the phone lines active during the move
Staying in touch with callers during a move is a non-issue to those using cloud phone systems. With a cloud phone system, your phone number can be configured to ring any IP-connected extension, anywhere—on a computer, desk phone, or mobile softphone app. Some providers even allow multiple endpoints registered to the same user to ring simultaneously, so employees don't have to worry about not having a desk phone on moving day.
If are you moving within the same geographical area, you can keep the phone number your customers know (and the one on your business cards, all other printed and online marketing materials, not to mention contact lists). Should you be moving to a new region, your phone service provider should be able to offer you a new business phone number with the local calling code.
If you have an on-premises phone system, however, you won't be able to take calls while it's on the truck. You must notify your phone company or your SIP trunking provider in order to keep your number active during the move; they will temporarily forward your number to the new address or to a voicemail box until it is set up in the new location.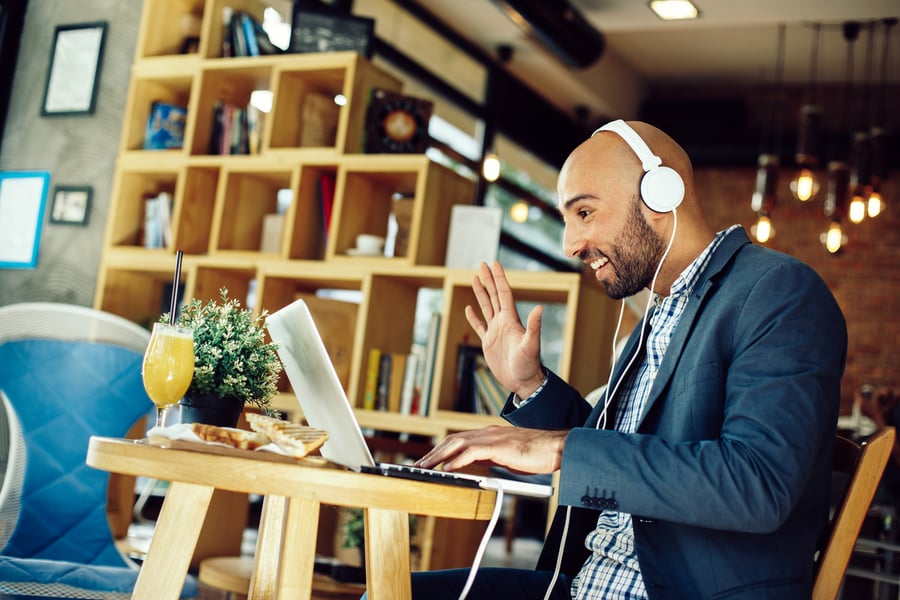 Schedule packing and moving services for IT equipment
Even if there's no more than a rack or two of IT gear involved, it can save time to hire professionals to pack and ship your networked equipment, including your phone system. Your IT staff will be too busy overseeing reconnections and reboots to be dealing with boxes and trucks. Your current IT consultants might perform such moves themselves, or be able to refer you to IT moving specialists. If moves are local, they are typically scheduled during a weekend to minimize business disruption.
If your servers contain data that's subject to security regulation like HIPAA or Sarbanes-Oxley, you may need to hire special services that have the trained personnel, vehicles, cages, insurance coverage and "chain of custody" logging to prove continuous server and data security during the move.
Test voice quality and extensions at the new location
If you're taking your on-premises IP PBX with you, it's a good idea to backup any data stored on the system before the move, such as voicemail messages or recordings. After the move is complete, have all employees test their phones as soon as they're reconnected. It can help to send a short email with instructions on what to test, such as inbound/outbound calling, leaving voicemails, and testing internal extensions and conference bridges. If there are any problems, you can identify and resolve them now, rather than days or weeks after.
If you have a cloud phone system, this may also be a good time to introduce a softphone application to your team. This can ensure that employees stay online during the move, and have another option to receive calls to their extensions while away from their desks. It can also function as a backup phone if your office is ever snowed in, out of power, flooded or otherwise inaccessible. Check out our blog post for more tips on setting up an emergency business phone plan.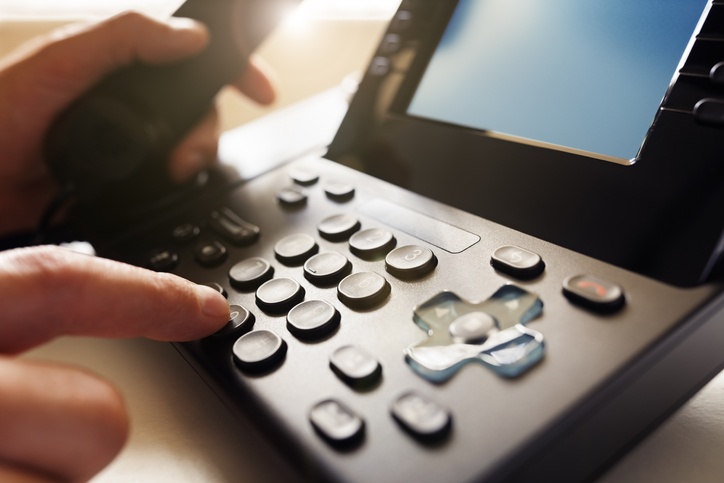 Update announcements, greetings, and other contact information
Remember to re-record your phone announcements to reflect your new physical location and to update driving directions if you offer them, along with address and business hours. If you include this information in voicemail greetings, you should update those as well.
If you switched or added new business phone numbers, make sure to update anywhere that you've published contact information, such as your website, social media profiles, email signatures, business cards, and paid advertisements.
Dispose of unused or outdated hardware properly
If you decide to replace some or all of your hardware, there are several options for how to dispose of your PBX phone system properly. If it's in good condition, you can call any of the many local and national vendors who purchase used telecom equipment. You can also donate it to a local nonprofit organization or charity. Locate an IT recycling service for outdated or retired equipment. If you're in a regulated industry such as healthcare or finance, you may need professional services to ensure the data on those machines is irretrievably destroyed.
A move of your business can be stressful, but it's also an opportunity to let go of needless equipment and offload tasks that are better performed by cloud service providers. A well-considered plan for your telecom services will accomplish these goals while avoiding unpleasant surprises and keeping your lines to suppliers and customers constant.