Call recording is a common business VoIP feature that allows organizations to record inbound and outbound calls. It is particularly valuable for sales and support teams that spend a lot of time on the phone talking to prospects and customers.
Being able to store and review recorded calls is beneficial for quality, training, and regulatory purposes. To learn more about how call recording software can help sales managers in particular, we sat down with Jon Margalit, Director of Sales at OnSIP. With over 12 years of experience managing sales teams, he's an expert in how to efficiently facilitate the prospecting and sales process over the phone.
Watch Jon's video below, or read on for his six benefits of call recording.
6 Ways to Use a Sales Call Recording
1. Onboard New Talent
Training a new sales rep is a time consuming process. From reviewing different sales processes to memorizing the correct language to use in emails and phone calls, it can often take several months before a rep is ready to tackle leads on his or her own.
The more conversations a rep listens to, the faster he or she will internalize scripts and best practices. It's important to expose reps to both good examples and bad ones, so that they can understand why the team uses specific tactics and the related outcomes.
2. Enforce Quality Control
Depending on the size of your team, a regular call review process can be extremely helpful in ensuring that all reps are delivering quality service over the phone. By sampling recorded conversations, a sales manager can ensure that all reps are following brand guidelines and training materials in every conversation.
Another upside to recording calls is that a company can quote happy and satisfied customers. If a rep receives a compliment, he or she can simply ask the customer for permission to use the testimonial online or for other marketing materials, then review the call later to record the specific comments.
3. Create Accountability
When reps understand that their calls are being recorded and monitored by management, they are more likely to be conscious of their expected behavior. Knowing that any of the calls may be reviewed by a manager helps maintain a high level of service and professionalism across the team.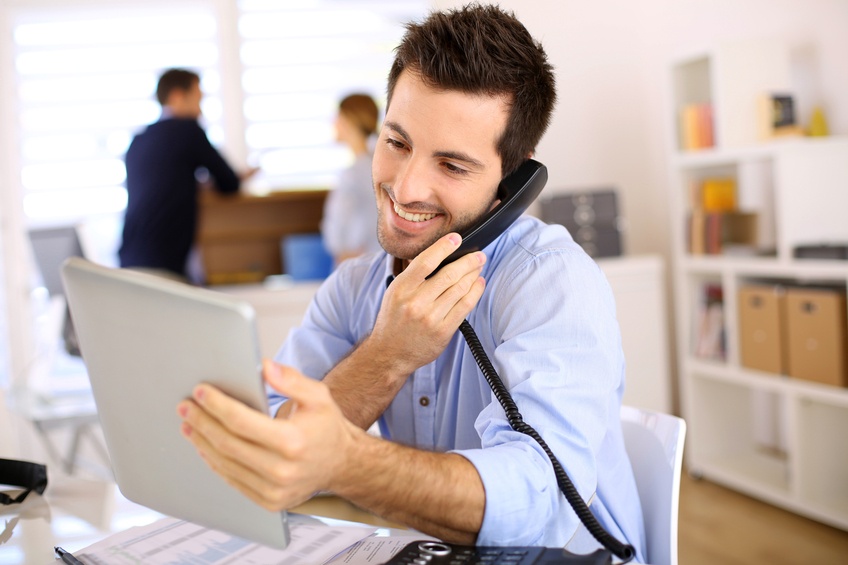 Being able to access call recordings also helps managers ensure that all promises made over the call are delivered to the customer or client. A sales call recording can also be used to verify written notes and to support seamless handovers when prospects are transferred from one rep to another.
4. Coach Reps
One-on-one call reviews are a great way for managers to give constructive feedback to individual sales reps. It's good practice for a rep to hear his or her own voice on a call to understand how the person on the other end of the call is receiving the information.
If a rep is deviating from a company's customer service best practices, a sales manager can quickly identify and address the issue accordingly. This makes it easier for reps to correct their behavior before it has become an internalized part of their script.
5. Mediate Disputes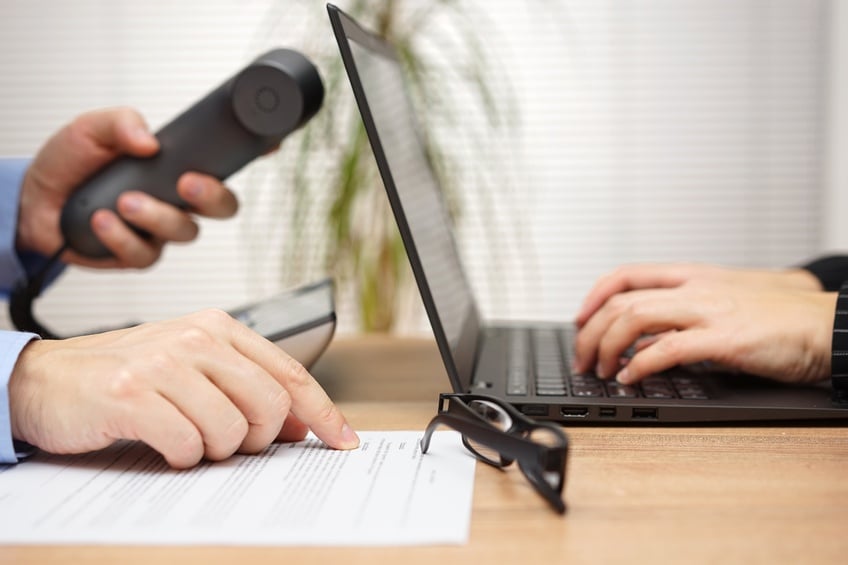 In the case of a conflict between a rep and a customer, sales managers can refer back to saved call recordings to better understand the situation. Without this evidence, it can be hard for either party to prove their claims.
For example, if a customer claims that they were promised a service or product that was never delivered, a sales manager can refer back to recorded phone conversations to see if that was the case and share them with the customer if needed.
6. Prove Compliance with Industry Regulations
Call recordings can be used as proof of meeting industry regulations when working with customers, clients, and patients. This may include mentioning legal disclaimers and disclosures, offering contact information, or withholding sensitive information before a caller's identity is verified.
Call Recording: An Invaluable Sales Tool
As Jon mentions in the video, the ability to record and listen to a sales call recording is a total game changer. From developing new talent to ensuring a uniform brand voice, all sales managers can benefit from using this tool with their team. For more tips, check out our post on 10 phone sales tips you needed yesterday