We're happy to announce that OnSIP customers can now record inbound and outbound calls for quality, training, and regulatory purposes. Here's an overview of the benefits, configuration, and pricing of OnSIP Call Recording.
Benefits of Call Recording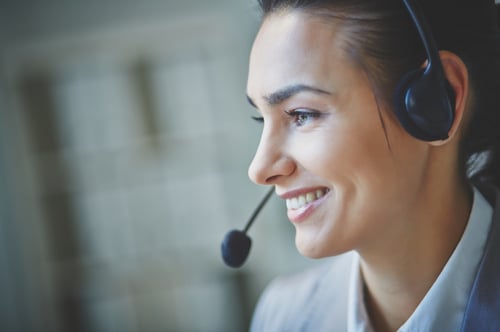 Call recording is a valuable feature for organizations of all sizes. Stored recordings can be used to coach sales and support agents and develop best practices. By training agents with real field-tested calls, a call center can set high standards and offers actionable examples for its employees.
Additionally, supervisors use call recordings in quality assurance reviews to judge the performances of individual agents. Other departments, such as Marketing, can mine the recordings to craft better persona-based marketing strategies tailored around actual customers.
Recorded calls can also serve in compliance with regulatory agencies and other mandatory reporting. In the case of a dispute, recorded call conversations can provide evidence for a company in mediation or court proceedings.
Feature Configuration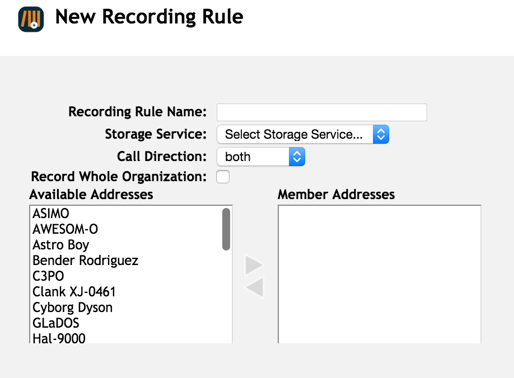 OnSIP account admins can activate call recording for any or all users within their organization. Before creating a call recording rule, OnSIP customers need to set up an account with a third party Storage Service Provider (SSP) to store the recordings. The three SSP services supported by OnSIP are:
Setting up the SSP occurs outside of the OnSIP Admin Portal. Once an OnSIP admin creates an SSP, s/he must enter the SSP's credentials in the OnSIP Admin Portal. To learn how to link an SSP with your OnSIP account, read our support article in our Knowledgebase. Customers with preexisting SSPs in the Admin Portal can use those SSPs to store recorded calls.
After adding an SSP, customers can create a call recording rule in the Resources section of the OnSIP Admin Portal. When creating or modifying a call recording rule, customers can select:
Which user's calls will be recorded. The customer can also choose to record the calls of every user in the organization.
The direction of calls to record (inbound, outbound or both).
Which third party Storage Service Provider (SSP) to store the call recordings in.
Once the call recording rules are set, a customer can login to his or her SSP provider to retrieve the recorded calls.
Pricing
Pricing for OnSIP Call Recording can be found on our Hosted PBX pricing page. If you have any questions, our team would be happy to answer them. Just give us a call! Customers can also submit a ticket in our Admin Portal.
A list of an account's call recording rules can be found in the OnSIP Admin Portal under "Account > Configure Plan."
What Does Your Business Sound Like?
Call recording allows businesses to keep records of phone conversations, store calls for regulatory purposes, cultivate best practices, assist employee training, and, most importantly, give you a glimpse at how your customers sound. We're happy to be able to offer this feature to our customers, and we hope you find it valuable for your organization!
Legal Disclaimer:
The Call Recording Rule allows users to record calls or other communications. The notification and consent requirements relating to the recording of calls and other communications vary from state to state and from country to country. You should consult with an attorney and review all applicable laws before using the Call Recording Rule to record any calls or other communications. Some states and countries may require callers or users to obtain the prior consent of all parties to a recorded call or other communication before a user may record the call. Violations of the call recording Laws may be subject to criminal or civil penalties. OnSIP expressly disclaims all liability with respect to users' recording of telephone conversations or other communications. See our website for complete Terms of Service.