Spearfishing.
Surprisingly, this concept has a few applications in different and completely unconnected fields!
In fishing, it's a way to catch fish. In cybersecurity, it's a con (spelled as "spear phishing") targeted at a specific person or business in an attempt to get private data or access into restricted computer networks. In marketing, it's a strategy that focuses your business's marketing efforts on pre-chosen companies rather than the public at large.
In this blog, we're focusing on that third application, broadening it out to its better-known name of account-based marketing (ABM). Learn more about this sales and marketing strategy below.
What Is Account-Based Marketing? Trading in a Net for a Spear
While other methodologies target your business's marketing messages to the general public (traditional marketing) or to a selected audience of 'buyer personas' who are more likely to be attracted to your content (inbound marketing), account-based marketing is much more restrictive and highly personalized.
In account-based marketing, you preselect a group of companies that you want to turn into customers of your product or service and then target your messages specifically to those companies. This highly selective aspect of ABM is why the spearfishing metaphor comes into play.
To be successful at ABM, you need to put in a lot of research. You have to identify the companies your business will focus on, and you also have to uncover the key people at these companies who have a say in the decision-making process.
How do you know which companies you should include on your list? Consider similar-sized competitors of your current customers as well as past customers of your business who left. Also, include companies that your product or service can provide a "sticky" benefit to. (For example, your product can help to streamline their work processes or reduce their operating expenses or technical debt.)
HubSpot also suggests a very useful question to ask when coming up with your list:
"Ask, 'If we could replicate one deal from last year, what would it be?' Then, use the characteristics of that deal (e.g. industry, company size, value) to help you identify other good-fit customers." (Source.)
Why Should Your Business Consider Implementing an Account-Based Marketing Strategy?
While it may seem too limited or too risky to be effective (at least that's what yours truly thought before writing this blog 😉), recent account-based marketing stats suggest otherwise:
91% of companies that have account-based marketing programs increase their average deal size (with 25% reporting an increased average deal size of +50%).
Reports of up to a 208% increase in revenue for companies that utilize account-based marketing.
After setting up an account-based marketing strategy, companies have seen a 171% increase in average annual contract value.
Account-Based Marketing Tactics That Launch a Successful Strategy
In addition to researching and identifying the companies you want to market to, there are a few other key account-based marketing tactics that will make your initiatives profitable:
A Unified Sales and Marketing Team
If this isn't already happening at your business, your sales and marketing teams should be working closely together and not siloed in their own departments. Sales and marketing should be informed of, and provide feedback on, the goals of the ABM program, the compiled list of companies to target, the outreach tactics that are being used, when the lead is to be handed over from marketing to sales (and other requirements of each side), etc.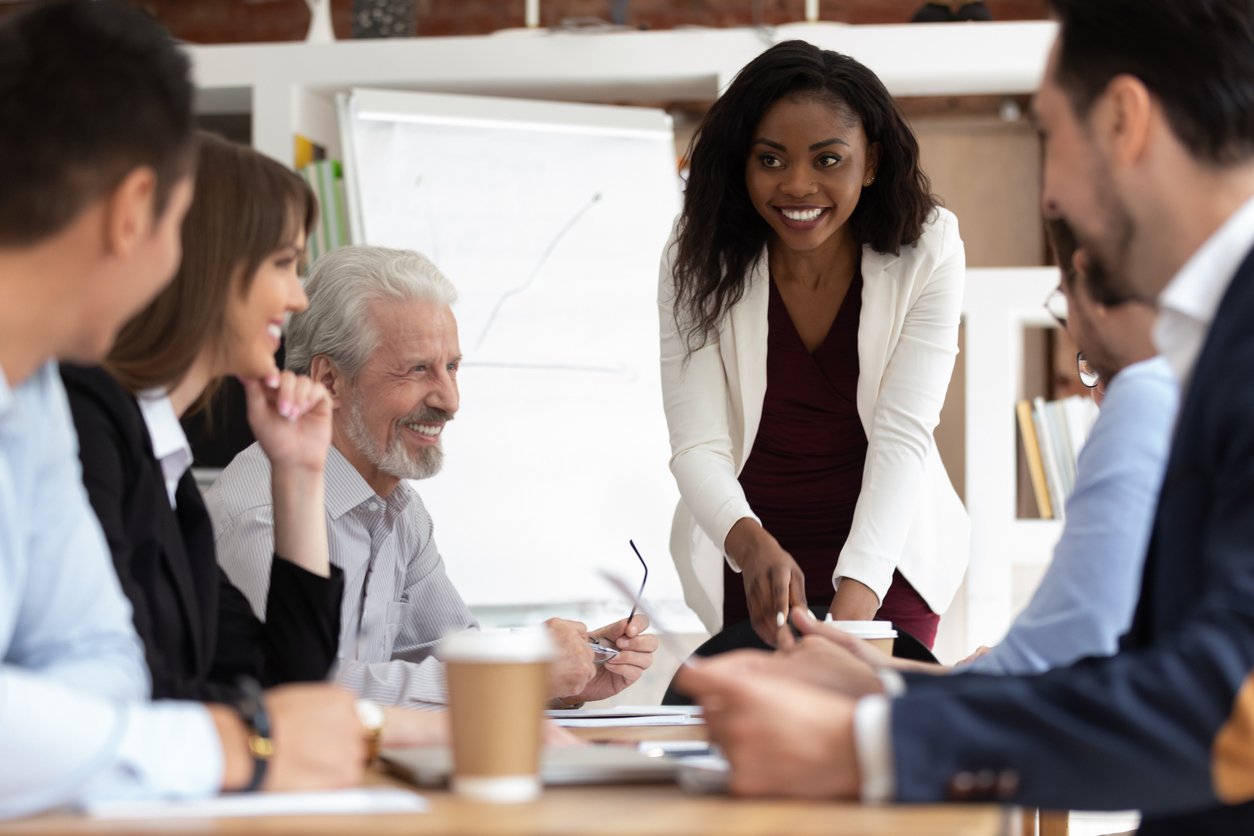 A Combined Marketing/Website Hosting/CRM Platform
A platform that provides marketing automation, website hosting, and CRM functionality is also valuable to have for an ABM program. That way, you can create your marketing assets (social media posts, website landing pages, blog posts, whitepapers, etc.), host your website pages, and keep track of conversions and contacts all in one place—which is incredibly helpful when it comes time for reporting. (See below.)
If your business doesn't have this, just make sure that you can access the data in the cloud tech stack that you do have. That will let you review the ABM campaign stats and see if your initiatives are working.
Personalized Content for the Industries and Work Roles You Are Targeting
Once you've put pen to paper on companies and important stakeholders there, personalize your content to them. Write tailored blog posts, whitepapers, and other collateral that explain how your product or service can make their businesses run more efficiently or empower their staff members to cut out waste and be more productive. Since you know the roles of key decision makers (say, the CMO or IT Director of a particular company), make your content as specific as possible to get the attention of the people in those roles.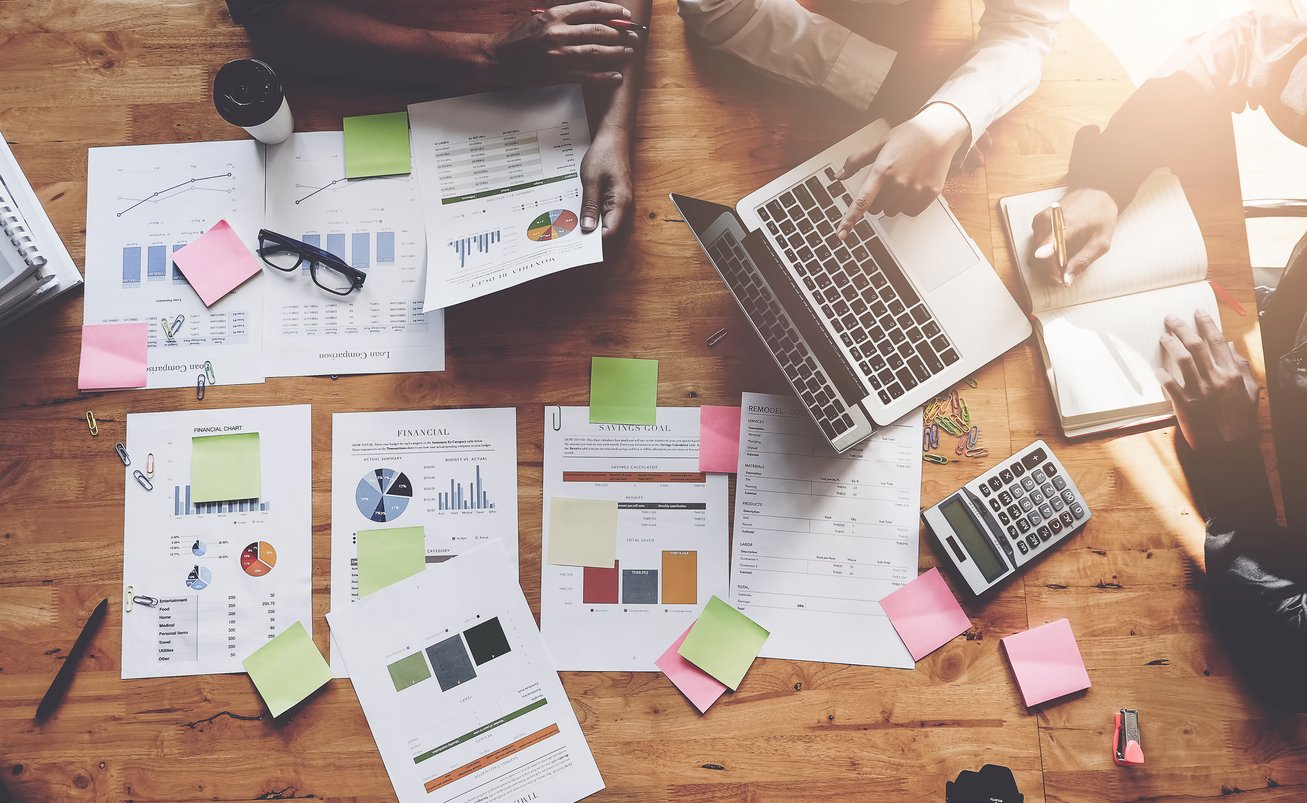 Consistent Engagement With Key Decision Makers
Now that you have personalized content prepared, start interacting with your pre-selected decision makers. Connect with them on LinkedIn, participate in any online forums that they contribute to, reach out and offer them your personalized content, submit custom blogs and articles to online industry publications that are relevant to their fields, etc. This process will take time, as you have to build trust with the contacts and establish how your product or service can be an invaluable resource to their companies.
Repeated Review of ABM Campaign Results
Finally, consistently review the results of your account-based marketing program at regular intervals. (This is where a combined marketing automation/website/CRM platform comes in handy!) Review the data of clicks to your blog posts, downloads of your whitepapers, and CTA form fills. Gather sales funnel stats such as lead-to-opportunity and opportunity-to-customer rates. Get feedback from your sales team on if the companies that were identified are receptive to your outreach or are not good fits.
By measuring the results of your ABM strategy, you'll identify where its successes and failures are. Duplicate those successes into other content pieces and make changes to where there are failures!