Training your co-workers to use a new business phone system isn't exactly a fun task. At one extreme, there's the option of handing them an exhaustive manual and going through all the features one by one. At the other extreme, there's the prospect of simply cutting them loose without instructions.
Neither of these methods is particularly effective. That's why your office phone system training should shoot for something in the middle. Between the poles of comprehensiveness and laissez faire IT, there's a desirable median that focuses on training users for the phone system features they'll actually use.
But let's face it—you're a busy person. You don't have time to field an endless array of questions about the new phone system. By demonstrating the key functions and capabilities that your team will need on a day-to-day basis, you're minimizing phone-related disruptions to business operations.
The following tips are meant to help you provide a clear and concise overview to the most common phone system features. Whether you're conducting a team training session or onboarding a new employee, be sure to take into account phone-specific quirks and any online user interfaces. The goal is to present all the information in a one-and-done fashion, so you can move on with your life.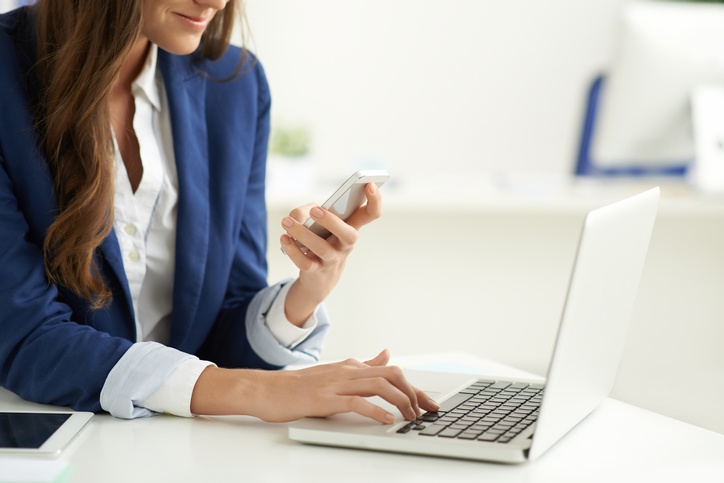 1. Everyday Calling
The primary function of a phone system is to make and receive phone calls. While this process may seem self-explanatory, there are certain details worth pointing out. For example, it's important to note the correct format for dialing outbound phone numbers. Do you need to enter all 10 digits, or are the phones programmed with digit maps that enter area codes for them?
In addition to regular inbound and outbound calls, your co-workers will likely need to make internal calls as well. Tell your team where they can find their personal extension and how to look up a contact in the company directory, such as an internal wiki or physical print out that you've supplied.
If your company is employing softphones or webphones for remote or mobile workers, you should walk your team through the installation or sign in process. Will each person's username and password be provided in an email, or will they need to create an account on their own? Make sure your team members understand what the features and/or limitations of the softphone are, and whether it can be a complete replacement for a deskphone.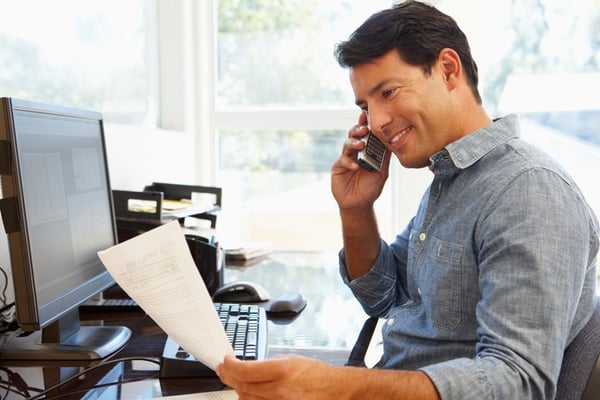 2. Call Handling Features
A common miscue after switching phone systems is not knowing how to transfer calls. Receptionists and other frequent phone users in particular should be trained on how to do this. This function can vary from device to device, so be sure to cover the specific instructions for each model. For example, pressing the "Transfer" button on some phones will automatically places a caller on hold.
There are two types of call transfers: blind and attended. Your co-workers should know the difference between the two.
A blind transfer is when you automatically relay a caller to a 3rd party without speaking to the 3rd party before the transfer.
An attended transfer is when you can speak to the 3rd party before you transfer the caller over.
Another popular feature of hosted phone systems is presence, also known as Busy Lamp Field (BLF). Unless BLF has already been pre-programmed onto each person's phone, a quick demonstration of how to add a line is helpful for heavy phone users. Some softphone apps offer visual presence indicators for contact lists as well.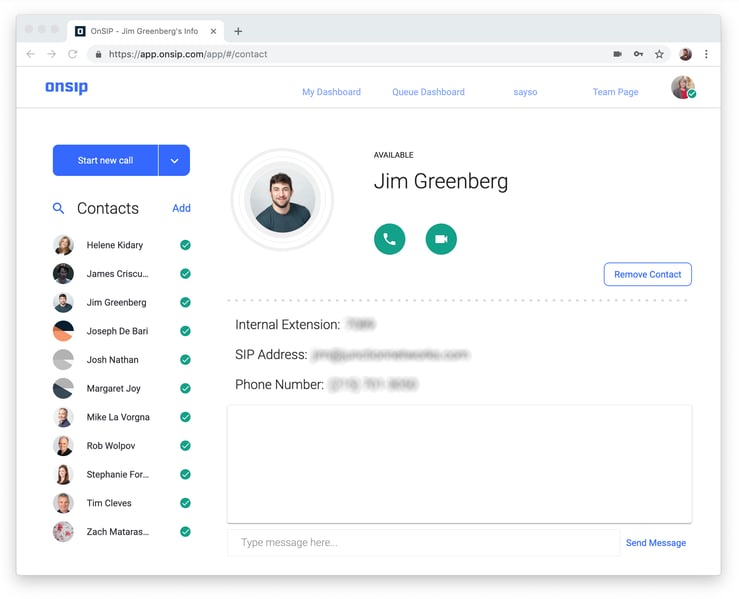 Other common call handling features that might vary from phone to phone, and are worth mentioning, include: hold, mute, Do Not Disturb (DND), redial, call park, caller ID, phonebook, and speed dial.
3. Conference Calls
Conference calls are a staple of large organizations or companies with several office locations. Depending on the needs of your team, you may decide to use 3-way calling, a conference bridge, video conferencing software, or other solutions.
If you rely on your cloud phone system for conference calls, indicate which extensions are reserved for group calling, and whether they require a PIN to join. You'll also want to add the extension on the internal wiki or contact directory that lists all of your co-workers' extensions. Relay any user limits or unique features that the conference bridge might have, such as admin controls or screensharing capabilities.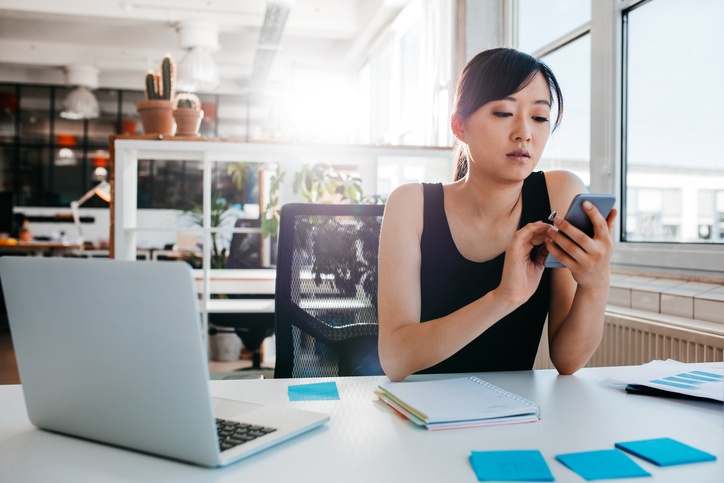 4. Voicemail Management
Voicemail is an important tool for salespeople and executives who frequently interact with customers and outside parties. These employees need to present a professional greeting and be able to respond to important messages promptly. Common features that your co-workers will need to learn how to use include: the ability to customize a greeting, archive important voicemails, and delete old messages.
If your hosted PBX provider offers an online voicemail management system, show your co-workers how to record and upload a greeting and listen to new messages. Most phone systems allow users to dial into a voicemail box to check messages with a PIN number. Provide a demonstration of all the possible ways to access voicemail, including calling in on a personal cell phone, for cases when someone is away from their desk or out of the office.
Other features that may be useful to demonstrate include setting up voicemail-to-email notifications, signing up for voicemail transcription services, resetting a PIN, and uploading temporary and unavailable greetings.