While this blog is meant to give insight into the costs you may encounter when using a VoIP service, consult your specific VoIP provider's website and Terms and Conditions to understand the exact charges you will incur with them.
VoIP services offer full-featured communication platforms for a lower cost than compared to a typical in-house PBX system. But what are some of those charges that businesses can expect to find on their invoices? From service plans to porting fees, we provide information here on business VoIP pricing.
VoIP Monthly Plan Cost
The main cost for your business VoIP service is your monthly subscription plan. This plan lays out the voice, video, communication, and collaboration features that your business has access to from your VoIP provider. Plans vary significantly from provider to provider, and providers even offer different tiers of service, giving customers a variety of choices to fit their business's needs.
Most VoIP plans offer unlimited calling with "Fair Use" policies; consult the specific plan to see if the unlimited calling area is within the United States only or includes the US plus additional foreign countries. When international countries are not included in unlimited calling plans, you will have to pay per-minute charges to call international numbers. Rates will be listed on the provider's website.
In addition to unlimited calling, each service tier offers an increasing number of VoIP phone system features. More expensive tiers will include features like video conferencing, ACD queue dashboards, fax, SMS, and other advanced communication services.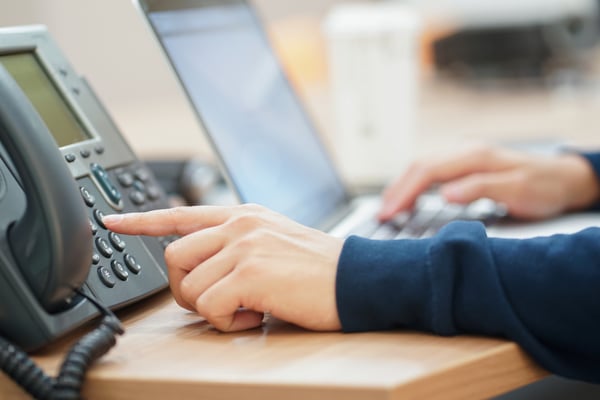 VoIP plans are usually calculated on a per-user per-month, or per-line per-month, basis, resulting in a flat monthly plan cost. While customers typically pay for their selected plan each month, certain VoIP providers offer discounts if customers choose to be billed annually.
OnSIP offers an unlimited calling plan, but our distinguishing pricing plan is our Basic plan (though there's nothing basic about it!). This plan provides customers with a base set of features, including a few voicemail boxes, ring groups, auto attendants, and a dial-by-name directory. Should businesses need more features beyond what the Basic plan provides, they can add on (and remove) additional VoIP features on an as-needed basis. On this plan, toll and toll-free phone calls are charged to the customer at a low per-minute cost.
Customers who select OnSIP's Basic plan do not get charged on a per-user basis—rather, they only pay for the phone calls that they make and for the features (base set + any additional features set up) that they are using each month. Customers can set up as many users as they need without adding flat per-user fees to their monthly bill.
Taxes and Fees
This goes without saying, but the VoIP monthly plan that you select will also have additional taxes and fees billed alongside it. These taxes cover charges levied at the federal, state, and local municipality levels. You may also see E911-related fees that go to support your state and/or local 911 and other emergency services.
DID Charges
Direct inward dialing (DID) phone numbers provide flexible options on where to send your phone calls. While they act basically the same way as regular business numbers do, DID numbers can send your calls to a specific endpoint (like a desk phone) or to multiple endpoints (for example, if a staff member has multiple registered phones).
DID numbers can be local ("toll") phone numbers, toll-free phone numbers, or vanity phone numbers. Businesses get DIDs directly from the VoIP service that they are using.
If not factored into your monthly plan, DID charges appear as separate line items. You'll most likely pay a one-time purchase cost for the DID number as well as small monthly recurring charges for as long as your business is using the particular number.
Porting, or LNP, Fees
In addition to purchasing new DID numbers from your VoIP service, you can also port in any existing phone numbers that your business currently has. The local number portability (LNP) process is mandated by the federal government (with some rare exceptions) so that companies can keep their phone numbers when switching telephone providers. You can port both local and toll-free numbers.
You might have one-time LNP charges imposed for each phone number that you port in, and they cover the costs involved for your VoIP provider acquiring and transferring the number(s) over to their service. Your provider may offer discounts if you are porting over a big block of phone numbers at the same time, so it's definitely worthwhile to ask.
E911
Enhanced 911 (E911) enables a VoIP user to make emergency calls to 911 and transmit her callback number and physical address to the operator. There is usually a small pass-through fee that VoIP providers charge to recover the cost of providing the service; it's commonly charged on a per-user per-month basis. If the charge isn't included in the monthly plan, you should find it as an additional line item on your invoice.
VoIP Phones
One of the few pieces of hardware that you may need with your business VoIP service are VoIP phones. While VoIP phones look like landline phones, there are a few key differences between them. VoIP phones use an Ethernet connection to transmit phone calls via the Internet rather than being plugged into a telephone jack in the wall. Also, many VoIP phones offer Power over Ethernet (PoE), a feature that powers your phone through an Ethernet cable instead of a separate power adapter.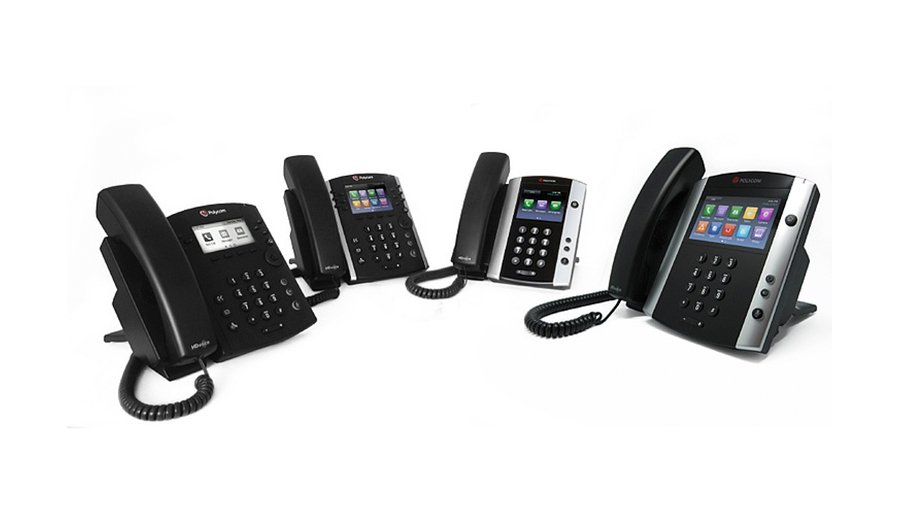 Some VoIP providers operate phone stores that sell a limited assortment of VoIP phones directly to their customers. If that's the case, you'll pay a one-time purchase charge to the provider for each phone that you buy.
Other VoIP providers work with a variety of VoIP phone brands. These providers may not sell phones directly to their customers but instead allow them to purchase phones from a third-party vendor to use with the service. OnSIP works with any brand or model of VoIP phones that are also compatible with the SIP RFC standards. Furthermore, we don't sell VoIP phones to our customers, and customers are free to purchase phones from any vendor that they choose. Should OnSIP customers need to purchase VoIP phones, we can recommend a preferred third-party vendor if they wish.
Notably, some VoIP providers even offer VoIP phone rental programs. For a monthly fee, customers can choose from among a limited selection of phones and rent them directly from the provider. This is an add-on fee charged alongside the monthly plan cost.
If you're in the market for VoIP phones for your business and need some recommendations, download a free copy of our Top Business VoIP Phones guide.
VoIP Softphones
Most of the major players in the VoIP industry have their own softphones. These are software-based telephones that are available in a web browser window, through a computer desktop application, or on a mobile app. Customers can typically download these softphones directly from their VoIP providers and use them with the VoIP service.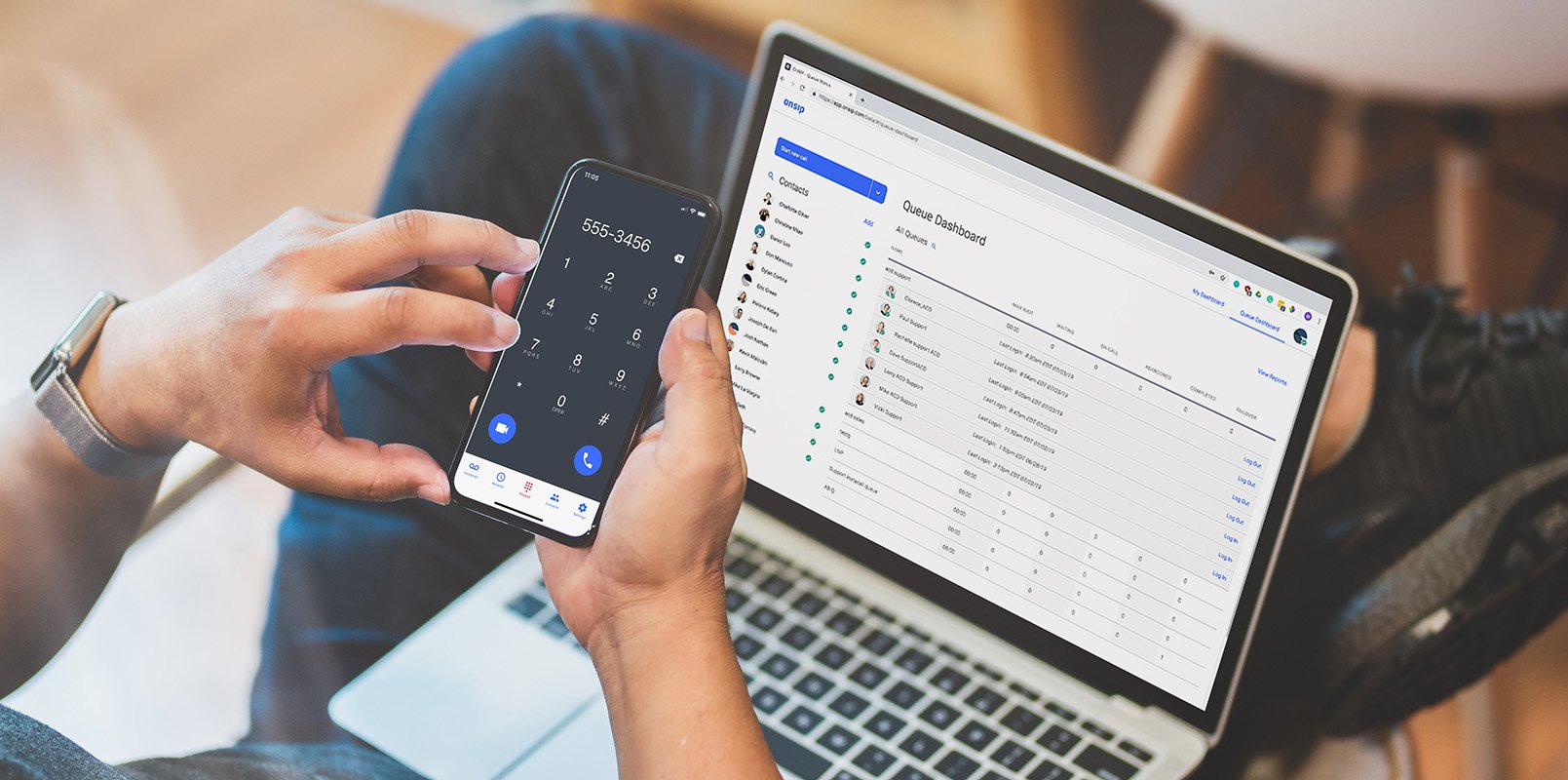 OnSIP's mobile app lets users make and receive work calls, video call coworkers, check voicemail messages, and view coworker availability statuses directly from their mobile phones. Our web and desktop apps additionally offer group video conferencing, ACD queue dashboards, drag and drop call transfer, and in-app chat. The web, desktop, and mobile apps are all available to OnSIP customers for free.
Related Business VoIP Costs to Consider
Some associated charges that you won't pay to your business VoIP provider but should still think about when switching to a VoIP service are:
Internet connection: You'll need a reliable Internet connection that can handle your VoIP voice and video calls. Take our free VoIP Quality Test to see how your current network will handle VoIP traffic.
Routers and WiFi devices: You'll need a good-quality router to handle both VoIP calls and daily Internet usage. Download a free copy of our Top Business VoIP Routers guide to see which devices our network engineers and Customer Success team recommend.
Headsets: Consider investing in good headsets for staff members like sales and customer support reps who are consistently on the phone throughout the workday. Headsets will let them comfortably answer phone calls, tune out environmental noises that could interfere with their conversations, and even get up from their desks to walk around while on calls!