If you work at a nonprofit, you know how important timely donation campaigns are for your funding. Some nonprofits may need to scale up donation calling centers during elections, charity drives, or alumni weeks.
But how can you build a viable call operation in a cinch, and pack it up when all is said and done? Here are six steps to creating a legitimate nonprofit/fundraising call center without breaking too much of a sweat.
An Affordable Phone That Gets the Job Done
There are so many options when it comes to phones, and there are plenty of places to find solid phone reviews.
But let's get real: you want something cheap, quick, and durable.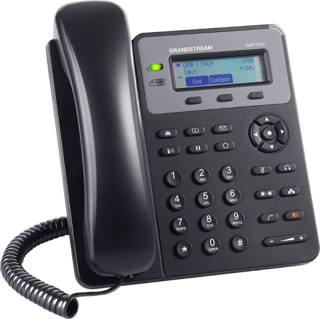 Say hello to the Grandstream GXP1610. $42 bucks. 2 day shipping with Amazon Prime. And Ethernet cords for $5.99 (you'll need one for each phone). It's nothing special, but it has all the features you need to run a call operation:
Single SIP account

132x48 LCD

Multi-language support
A Free Software Phone That Gets The Job Done
Some VoIP providers offer free software phone options. For example, OnSIP offers a free web phone, the OnSIP app, that runs right inside an Internet browser.
The OnSIP app is free
With a softphone, you can simply ask your employees or volunteers to bring their laptops along with them to make calls.
Get Funding For Your Call Center
If you're up and running as a nonprofit, maybe you already have the funding you need to open a call center.
But if you're if you need imminent project-based funding for a call center, there are plenty of options to explore. Make your grant givers see how this new call center will make your operation even more self sufficient. These sites connect nonprofits to potential donors:
Download our Request for Proposal (RFP) template - it will guide you through the process of requesting service assessments from leading phone system providers, so you'll have a concrete idea of how much funding you'll need to request from donors.
Choosing The Right Call Center Solution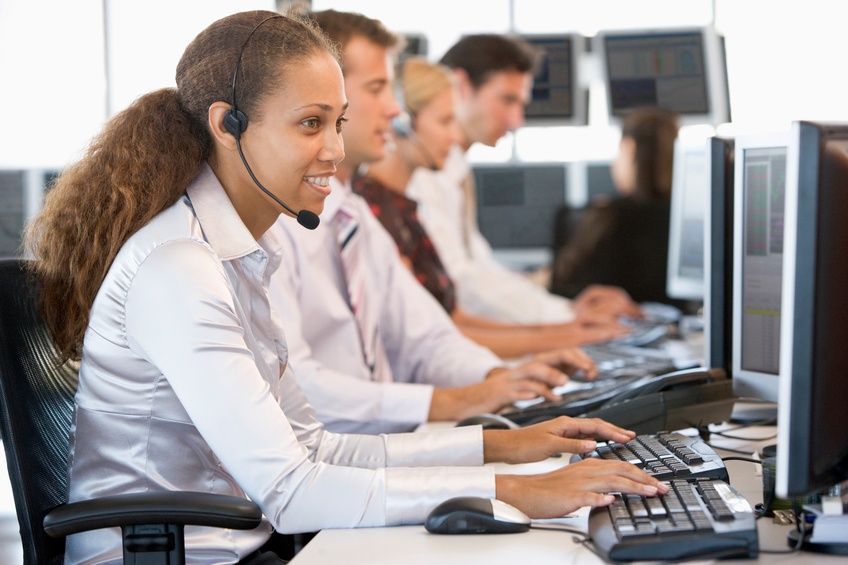 Search for Hosted Communications Providers: Hosted PBX, Hosted Call Center, Hosted Contact Center
First and foremost, search for hosted phone service providers. The term "hosted" implies that you do not need to manage any equipment on-site (other than the deskphones, if you choose) to run the phone system.
Hosted solutions are the easiest to construct/deconstruct. All you need is a working Internet connection to get your phones up and running. When your fundraising campaign is over, you simply pack up your phones and Ethernet cords and store them for your next donation drive.
If you're wondering what's the difference between a "hosted contact center" solution and a "hosted VoIP" phone system: unless you're an enterprise with complex call center needs, these days it's all in the features and pricing model. Both provide basic phone connectivity for outbound and inbound dialing. Most hosted VoIP solutions provide call center capabilities (call queues, real-time dashboards, call tracking), and many call center solutions provide phone system features (auto attendants, call forward rules, extension dialing). You might look into both and consider your year-round needs.
Watch Out for Per-User or Per-Phone Charges and Annual Contracts
This is pretty self-explanatory, but when you're building a seasonal or temporary call center, you don't want to pay for it all year. Ask providers upfront if they have annual contracts.
Ideally, you need a phone service provider that does not charge you an automatic fee just to add a phone or user. If your nonprofit call center is only around for a matter of months and your volunteers rotate, it doesn't make sense to continue to pay for phones that are not in use for most of the year.
Find the People (If You Need More Hands)
If you're looking for unpaid volunteers, VolunteerMatch.org and idealist.org should do the trick. These sites allow organizations to form company bios and post volunteer opportunities.
Let the world know you're serious when you make a posting for volunteers. Take a minute to write a bio that concisely states the goals of your organization, and how the potential volunteer will be making a difference in your chosen field of volunteerism. Include pics when you can.
Places To Rent In Case You're Out of Space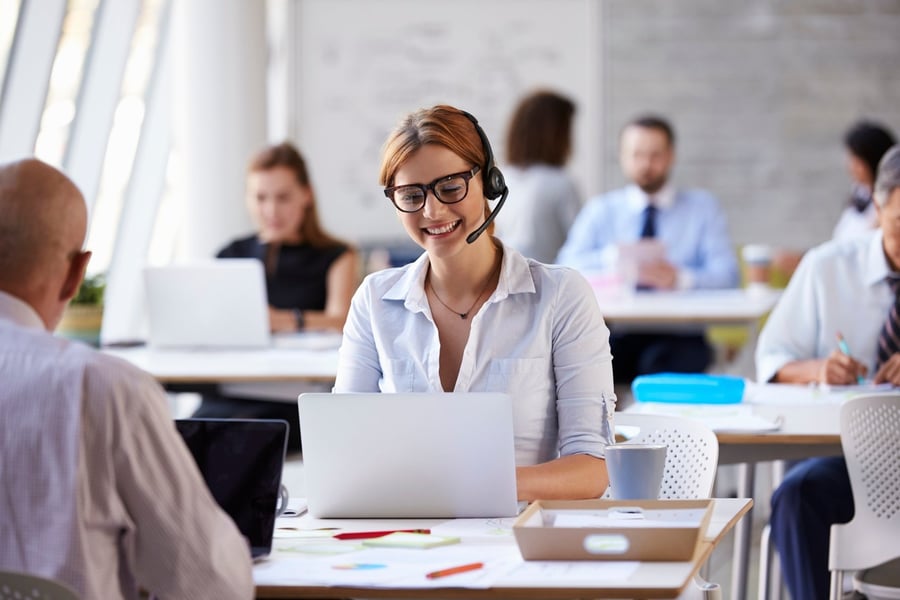 501(c)3 nonprofits are exempt from property taxes and other state and federal taxes. Many cities have organizations that pair nonprofits with affordable real estate. Other groups that pair nonprofits with space include:
If you have the available space in your current office space, try to house the call center there. You can even put some of your current stuff in storage temporarily if you need to make room available. The whole idea of a temporary call center is that it can be packed/unpacked in a matter of hours.
Office Equipment That's Easily Portable
If you're looking for a really portable call center, folding equipment is your best option. It might be tempting to scoop up the cheapest tables out there, but those tables only fit around three people. Full sized tables fit six. Here's one for just $44.97 (with two day shipping.)
As far as folding chairs go, it's hard to beat the prices at BizChair. That's $11.99 for a solid folding chair.
Putting It All Together
There are many different logistics to consider when building a temporary call center, and this guide will set you in the right direction for all the major factors at play. But the most important point to consider, as far as the actual phone system is concerned, is that your call center remains quickly buildable, easily managed, and cost effective.