37% of US workers telecommuted, or worked remotely, last year. And the trend of the long-term remote worker is rising across the country. Of those who telecommuted, 24% of them worked remotely for more than ten days in any given month.
The typical remote worker will need, at the very least, a laptop or desktop computer. Beyond that, remote workers can set up desk phones, headsets, and apps to stay in touch with the rest of their team. And perhaps most convenient of all for handling on-the-go calls and meetings, OnSIP's mobile softphone offers users flexibility because they're not required to be tethered to a desk.
Here at OnSIP, we're no strangers to long-term remote workers. Some of our employees telecommute from every part of the US. Instead of researching best-selling products for telecommuting, we decided to interview our remote workers to find out what technology they use to successfully work from home.
Tim Cleves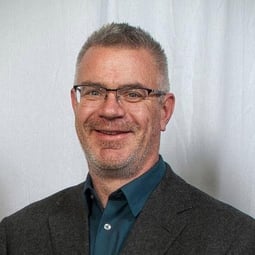 Tim Cleves is a full-time consultant at OnSIP as a Business Phone Specialist. He currently telecommutes from Victoria, British Columbia, and has been working remotely for over 10 years.
I use a 27" monitor for more screen real estate, and a Polycom desk phone, for most calls. The OnSIP app offers both high quality voice and video calls right in the browser, and I use it to replace my Polycom phone when needed.

Join.me is a solid screensharing app that's easy to use. The app lets you share information and visual data such as charts, videos, or anything on your computer screen. Of course, I wouldn't be anywhere without some strong coffee.
Eric Tamme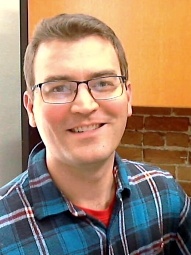 Eric Tamme is a Principal Architect at OnSIP. His office is located in Fort Collins, Colorado. He has been working remotely for 5 years.
I use a Logitech H800 headset that works with wireless USB and Bluetooth technologies. The Grandstream GXV3275 is my desk phone, and it supports USB headsets. Using a single headset for both my phone and laptop is a major convenience, and the dual technology of the H800 allows me to do that without sacrificing any sound quality.

I also pair the H800 with my laptop to listen to music using Bluetooth's A2DP mode, which offers lossless CD quality music. The OnSIP app and Slack are a great way to keep me connected to the office, with voice, video, and chat. I use a dedicated video conference system, the Grandstream GVC3200, for telepresence in the NY office because I can quickly access it with a desk phone, and no special hardware is required on my end.
Eric Green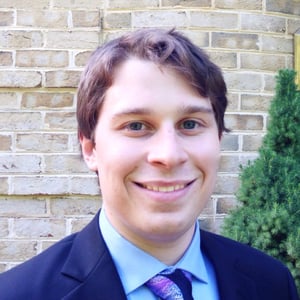 Eric Green is a Software Engineer at OnSIP. He currently works from Boston, MA, and has been working remotely for 1 year.
What makes the biggest difference for me is solid Internet. I don't use WiFi when I work remotely. There's just too much I can't control. If it shuts down, I could be stranded for an indeterminate amount of time. That's why I use a Thunderbolt to Gigabit Ethernet adapter on my laptop.

The Grandstream GXV3275 serves as my desk phone. Slack messaging keeps me in touch with my co-workers. Sony MDR 10RBT noise canceling headphones allow me to work in peace at my shared office setting. I also have a second display for more monitor space.
Joe DeBari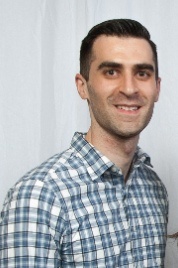 Joe DeBari is the Lead, Product Marketing & PR, at OnSIP. For the past six months, he's worked out of a shared WeWork space in Chicago.
I use Slack to send messages to my co-workers throughout the day. The OnSIP app, paired with a Logitech H390 USB Wired PC Headset, acts as my business phone. I'm on calls constantly throughout the day, dialing into meetings that take place mostly in New York. Bria for Android is my mobile softphone. I use it when I'm on the run.

Join.me works great for demo meetings. Basecamp allows me to share uploaded files and talk to the Marketing team on a private channel. With Google Docs, I can collaborate and share my work with my coworkers. And then, of course, there's coffee of all varieties, which fuels me throughout the day.
Chuck Dunne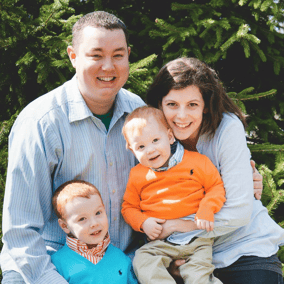 Chuck Dunne is a Channel Support Manager at OnSIP. His office is located is West York, PA. He has worked remotely for 3 years.
I tend to use the Polycom VVX500 as my desk phone, and the OnSIP app. Hubspot with Salesforce integration is a must for keeping everybody in Sales and Marketing on the same page. Join.me is great for collaboration, and all the Google office services work well for word processing and other business applications.
Remote Working: Find Your Solution
Employees across the nation and the globe work away from the office everyday. The key is always communication. Staying in touch with your co-workers, your managers, and your clients can happen in many different ways. But the communication has to happen somehow.
For our remote workers, some of the most popular technologies include the OnSIP app, join.me, IP phones from Grandstream and Polycom, and Logitec headsets, along with centralized team apps such as Slack, Google Docs, and Basecamp. CRM software, such as Hubspot with Salesforce, allow our remote workers to gain the same key real-time insights as our office workers. A few expressed fondness for larger monitors.
It's a combination of software and hardware that keeps our team connected across the country. Of course, our own product is a cloud phone system, and we take full advantage of it for our business communications. But we also rely on other things, like a good Internet connection, good headsets, and most importantly, coffee.