Multi-party video conferencing is becoming a mainstay of both large and small businesses. As a powerful collaboration tool, it is commonly used both within and between organizations to facilitate team meetings, client calls, product demos, and more.
So what should you look for in a group video calling service or app? The question may vary from business to business, but there are definitely some features that you shouldn't go without. For the purposes of this blog, we'll focus on platforms that offer at least video 4-way video, rather than those that focus on 1-on-1 video chats.
To help break it down, we grouped the following seven features into "must haves" and "extras" that can supplement your experience.
Must Have Video Calling Features
Free Video Trial or Service
Simply put, you shouldn't have to pay for the basic capabilities of a web video conferencing solution. For a small to medium sized businesses, there are many options that can connect your team members, customers, and business partners with free video calling, either by signing up for a free account or a free trial.
Most services that offer both free and paid plans will typically limit some aspect of the video calls for the free version. This can include the number of parties that can join the call, the ability to use features like screensharing or video call recording, or premium integrations with third party platforms. FreeConferenceCall.com allow up to 1,000 participants per video conference in its free plan.
If you're interested in investing in a paid solution, you should look for a free trial so that you can at least test out all the advertised features of the platform.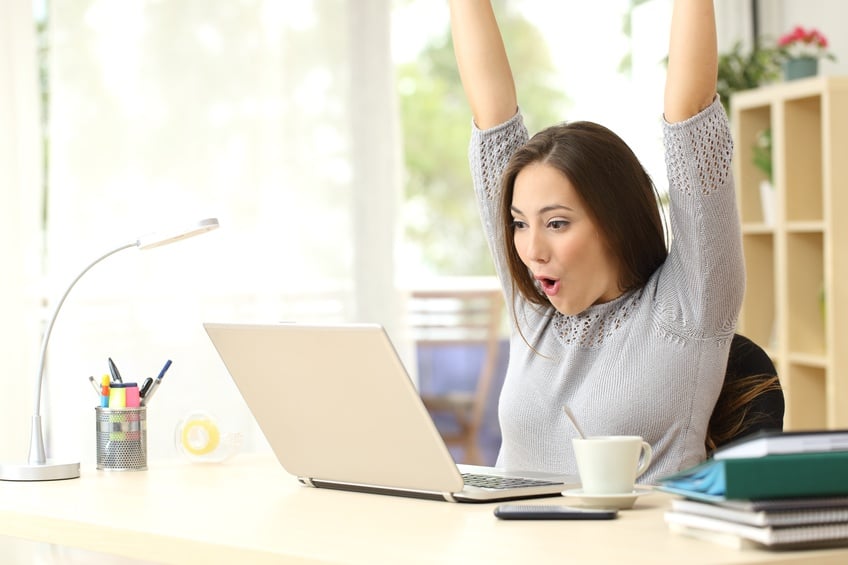 Simple User Experience
How many times have you struggled to set up a video stream on a projector while dialing in 'incorrect' PIN codes on your conference phone?
A free group video calling service should make initiating and joining a video conference easy. Ideally, you should not have to download any software or plugins, regardless of whether you're in the organization, or an outside business contact. You should also be able to make video calls in a mainstream Internet browser such as Firefox or Chrome. The key advantage of using browser-based video conferencing software is that you can access the service from a wide range of devices, without requiring specific operating systems or software.
On the other hand, you also want to make sure that people who aren't invited to the call cannot barge into your calls. Some video conferencing services allow you to create passwords, PIN codes, or unique call links to ensure that the call is limited to the intended users only.

The OnSIP app is a free softphone for Windows, Mac, Chrome, and Firefox. The app has 5-way HD video conferencing, including the ability to send custom call links to non-users. These links open up a new browser window and allow anyone to join the video conference as an "anonymous" user. Invited guests can also choose to type their name into the text box before joining the conference, if they wish.
Audio-Only or Dial-In Option
A group video chat service should allow users to join in audio-only mode during video calls. This is important for employees who are away from their desks, working from home, at an off-site location, or lacking the equipment to partake in a video call. While most services allow users to simply turn off the webcam, users should also be able to dial a phone number directly from their landline or mobile phones.
If you plan on hosting frequent calls with third parties, some platforms offer toll-free numbers for U.S. callers. This way, you'll pick up the cost for people calling into the conference. This is a valuable feature if you're talking to potential or paying customers. If toll-free numbers are not available, the service should at least offer local area code dial-in numbers to lower the cost of calling in.
GoToMeeting offers integrated toll-free service with OpenVoice, and allows customers to purchase toll-free numbers for over 50 countries.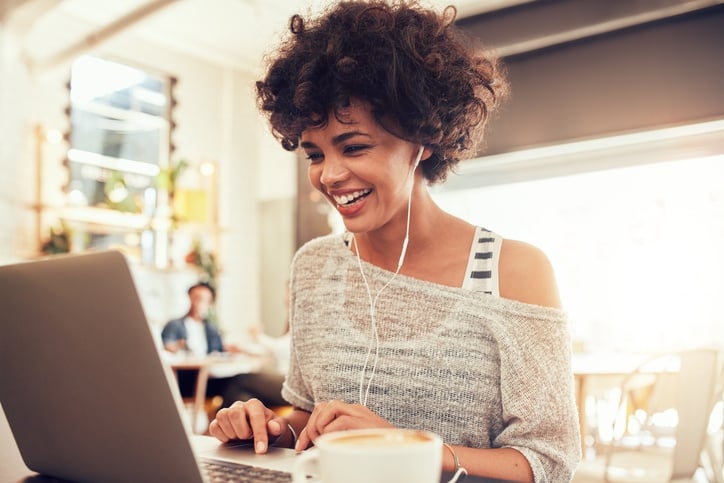 HD Video and Voice Quality
For the best call experience, choose a video conferencing service that delivers HD voice and video. As a minimum, the video should display around 480p and approach 720p on high quality streams.
If all parties on the call are using the Internet to join the call, the audio should be HD in quality. If there are parties dialing in, their input might not be as clear. Either way, you shouldn't have to deal with grainy sound, echo, feedback, or other disruptions.
Keep in mind that the quality of your video call will depend on the Internet connection of all parties. If you are using a business VoIP phone system to initiate multi-party video calls, chances are you will see better call quality from HD codecs compared to free video chat services. Check out our previous blog to learn more about the difference between consumer VoIP and business VoIP applications.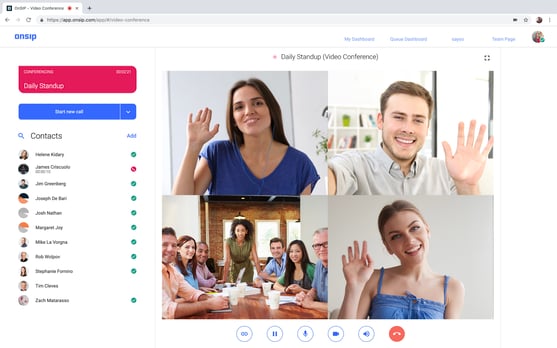 Extra Video Conferencing Features
Screensharing
Screensharing allows you to share visuals, demonstrations, and other collaborative information from a user's individual screen. This feature is something to consider if your employees need to share graphs, charts, software demos, data, and other material with other callers.
Several video conferencing services offer this feature for free, usually up to a certain number of users. Join.me is a popular platform used by businesses, and can host up to five users on its free plan.
Record and Share Video Conference Calls
Call recording for video conferences is useful for webinars, tutorials, and other content you want to share with third parties after the meeting.
There are two types of call recording for video conferencing. One records only the audio. The other records both audio and video. Some free video conferencing services offer audio-only recording at no extra cost. The files are usually saved in .mp3 or .mp4 formats.
Other platforms offer video call recording at cost, but a few claim to offer it for free. Some companies, such as Skype for Business, offer video recordings of meetings through third party apps.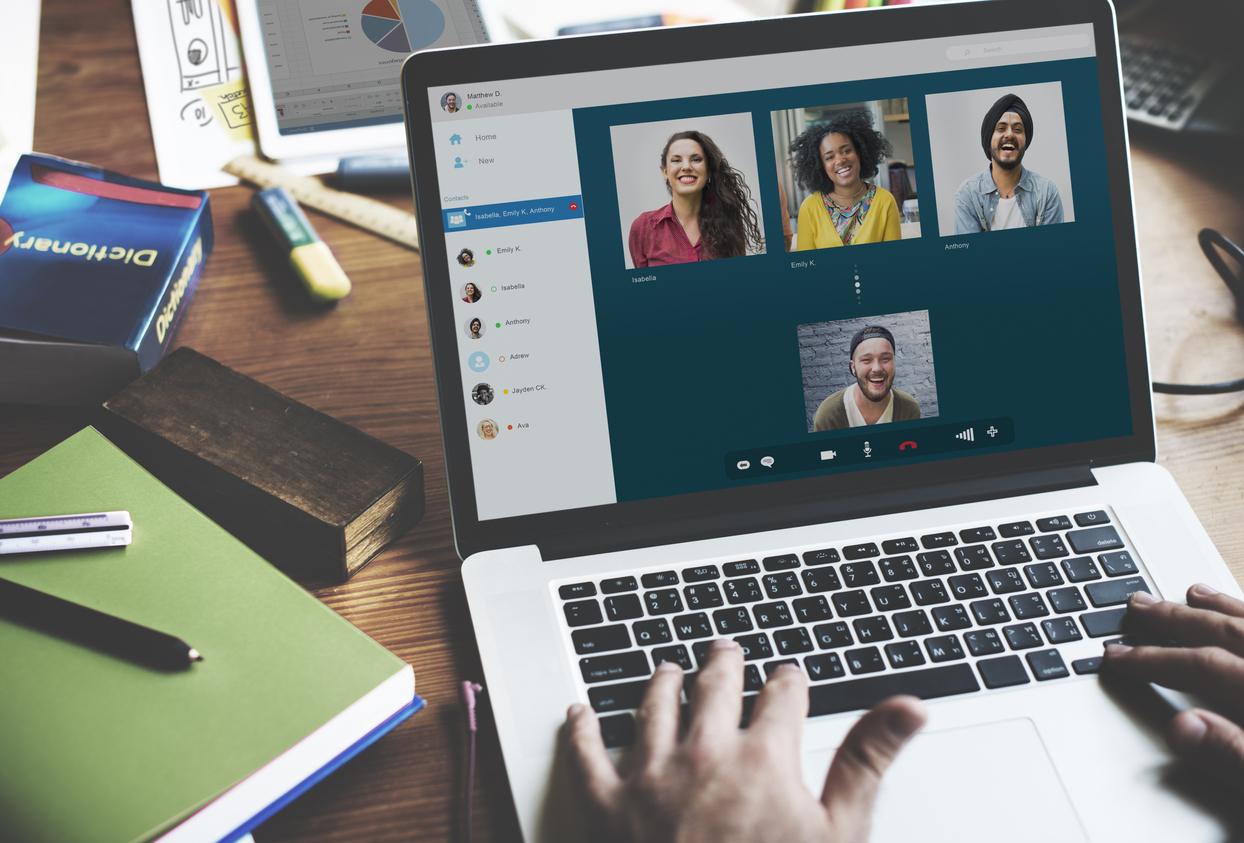 Calendar Invites and Reminders
Some free video conferencing services have calendar invites/reminders for popular applications such as Google Calendar and Outlook. These apps allow you to schedule, start, and track meeting directly from the calendar interface. Most of these calendar invites are based on widgets or plugins, and free to install.
Calendar invites for video conferences will pre-populate information about what number to call or link to click so that you don't have to go through the trouble of typing it out in an email. This makes it easier to coordinate between involved parties. Zoom.us offers a Chrome and Firefox extension for calendar invites.
Free Video Conferencing: Look Past the Interface
Video conferencing is more than fancy interfaces and sleek designs. To find the right option for your business, you really need to look at the substance of each platform. The features that a platform offers tell you all you need to know.
Depending on your expected use cases, a free video calling account may be sufficient for your organization. If you're looking for a more reliable platform with advanced features, you might want to consider a more comprehensive service with paid plans. These apps have the convenience of toll-free phone numbers, custom calling links, video call recording, and more.
Either way, be sure to check out the full capabilities of a group video calling service before making a commitment. You want to be confident that your team and your business contacts have an enjoyable experience engaging in video conferences.