We've all come to expect certain features from an internet phone system. Queues. Conference Bridges. HD Voice. But there are also less discussed features that can really make a business phone system fully equipped to handle your company's needs.
Here are six overlooked internet phone system features that can make your business run more smoothly.
1. Find Me Follow Me
Do your employees sometimes work from home or travel frequently?
Find Me Follow Me embodies the flexibility that every hosted PBX needs. The feature enables employees to work anywhere they please while still keeping them tethered to their office phone system.
Here's how it works. First the phone rings at its original destination - usually an office phone. When nobody picks up, the phone call fails over to another phone - perhaps a desk phone at home or a cell phone, and then keeps failing over to successive phones until the call is either answered, or it reaches the end of the line, at which point the call is normally transferred to voicemail.
Find Me Follow Me lets an employee work away from the office and still receive phone calls - whether they're in the kitchen, near the computer, or driving in a car.
2. Free Internet Calls
Do you want to save money by decreasing the amount of minutes you're charged for?
Find a provider that offers free SIP-to-SIP calling. A SIP address is a virtual extension. It allows you to be contacted at any phone the SIP address is registered to. With some providers, SIP-to-SIP calls are free. That means you can call people across the Internet at no cost.
A few providers advertise this feature as 'free VoIP to VoIP calls'. Whatever the term is, make sure that it applies to outbound calls, and not just internal extension dialed calls (most providers already do this).
3. Simultaneous Registrations
Do you want to take a call on your office phone when you're away from the office?
Simultaneous registrations ('simulreg') are important for employees who want to be able to take calls at multiple phones. It lets employees register more than one phone at a time, which allows them to take calls from a cellphone, a home phone, a softphone, a computer, or any other IP capable device. Simulreg gives you significant leeway in how and where you make and receive calls.
4. SIP Alias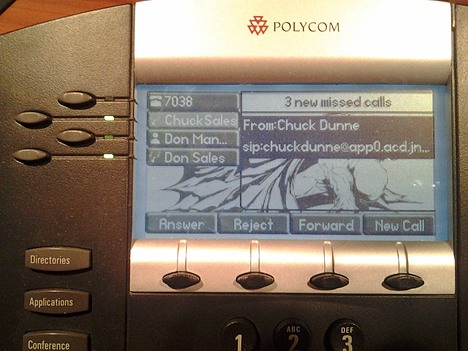 Do you or your employees straddle multiple duties that require you or them to talk to a range of customers?
A SIP Alias allows you to create multiple lines ('sub-users') to take calls from. Someone who works both Sales and Support, for instance, can receive calls from 'Sales' and 'Support' lines, so he or she knows what the incoming call will be focusing on. This gives employees a way to screen calls, so they can differentiate between internal extension dialed calls, and calls that come from separate outside lines.
5. Device Agnostic Service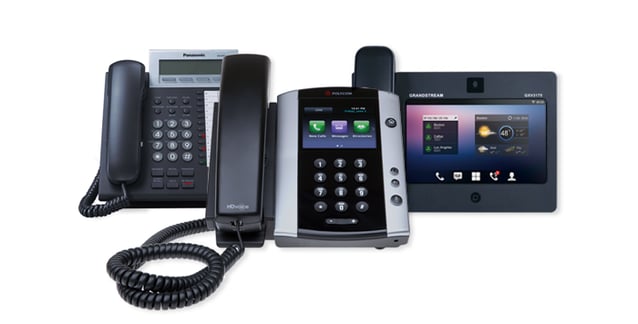 Do you want to avoid getting locked into hardware that might end up being useless?
Device agnostic service simply means that your VoIP provider does not mandate you to buy a certain kind of phone. This not only expands your phone options significantly - it also guards against capital loss should you decide to switch services. Be wary of providers that force you to buy IP phones that only work with their phone systems. Bring Your Own Device (BYOD) providers allow you to purchase whatever sort of phones fit your business's needs.
6. Voicemail to Email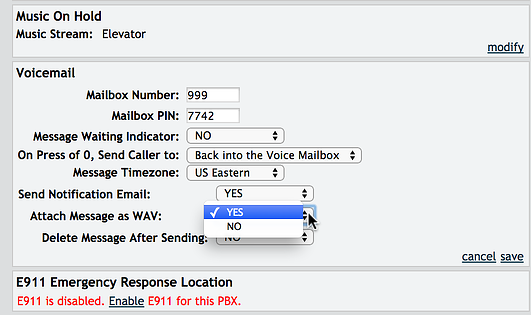 Want to access your voicemail when you're away from your phone system?
Voicemail to email is not only a great way to keep up with your incoming messages. It also serves as an archival tool for your voicemails. Additionally, some service providers support email transcription through third party options such as PhoneTag Voicemail-2-Text (V2T). Should you ever encounter a situation in which you're away from your phone platform, voicemail to email can play your messages on any desktop, laptop, or mobile device.