Great, you've decided to set up a cloud VoIP system for your business! Soon, you and your employees will benefit from features such as: softphone apps on your smartphones, video calling/conferencing using only a browser window or computer desktop app, and click-to-call abilities so you can reach colleagues, customers, and sales prospects with just a click.
Preparing a research and deployment plan before you begin your cloud VoIP search will help to ease the process along and ensure that you make the best possible decision for your business. Here are a few guidelines to make your company's VoIP deployment a success:
Scope Out Network Requirements
The quality of your VoIP calls will depend on your Internet bandwidth and network infrastructure. Slow Internet speeds, bandwidth-intensive activities, and/or inadequate routers may degrade call quality with choppiness and dropped audio.
To assess your current network capabilities, start by taking a free VoIP test. This test simulates VoIP traffic on your network and provides key performance indicators on how VoIP calls would sound. It also displays your Internet connection upload and download speeds and can advise if you'll encounter problems like choppy audio or call delay from excessive jitter or latency. With this data, you'll know if you need to make any changes to your network before your VoIP system goes live.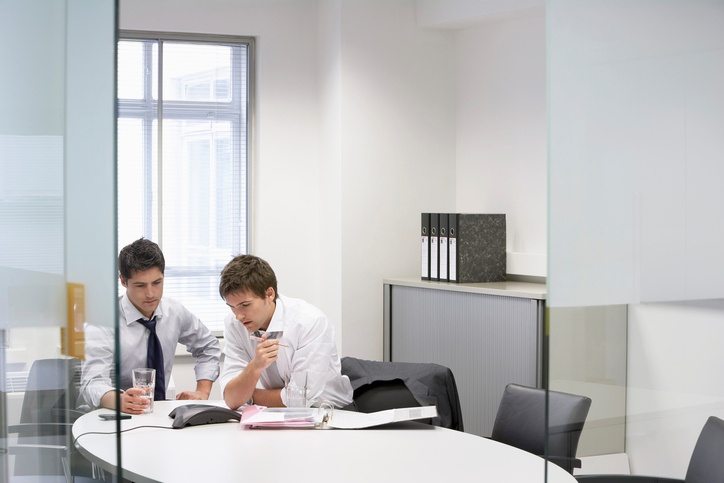 You should also make sure that your routers and other Internet connection devices are optimized to handle VoIP traffic, as well. See our blog post on Best Business VoIP Routers for more information on important router features that you should have in place. Don't opt for the least expensive option, either— it will cost you time and money later on to fix any issues or replace the device if it's inadequate for your calling needs.
Have IT Staff On Hand to Manage Your Network on a Daily Basis
Since your network infrastructure and Internet connection can potentially impact your VoIP call quality, it's important that you have dedicated staff who can set up and oversee your office's LAN. This IT staff— whether one person, a team, or an outside consultant— should be versed in running a secure network on the Internet. And while optimizing your network for VoIP calling, they can also ensure that any VoIP phones, routers, or other devices that are connected to the Internet are sufficiently secured from unauthorized external users.
As your business grows, this IT employee/team can perform general network maintenance, upgrades, and upkeep on an as-needed basis. They'll also be able to provide you with critical insight into your network's capacity and performance, such as when a device should be replaced or when the network needs a major update.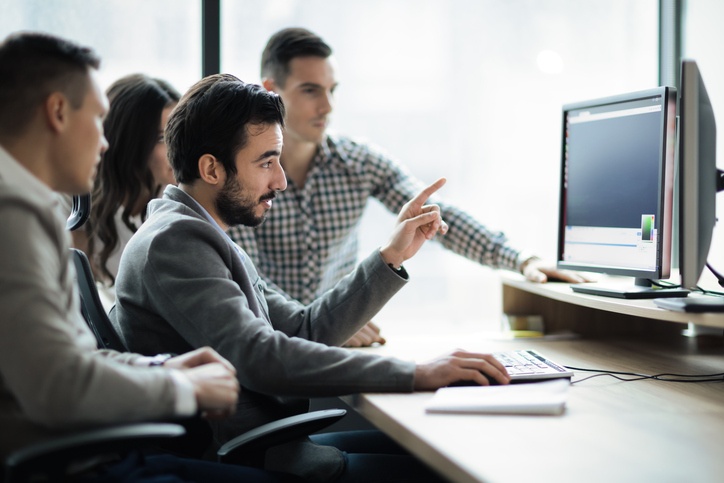 Thoroughly Understand Your Business's Needs— Then, Shop Around
Take some time to carefully assess what your company's needs and pain points are. For example:
Does each employee need his/her own personal phone number, or conference bridge?
Do you having traveling staff members who require business softphone apps on their smartphones or laptops?
Do you want to be able to forward incoming calls to an employee's smartphone if s/he doesn't answer the call on his/her desk phone?
Understanding what your business's distinct needs are will help you in your search for a new cloud phone system. Armed with this knowledge, you'll know what features you need to look out for when reviewing providers.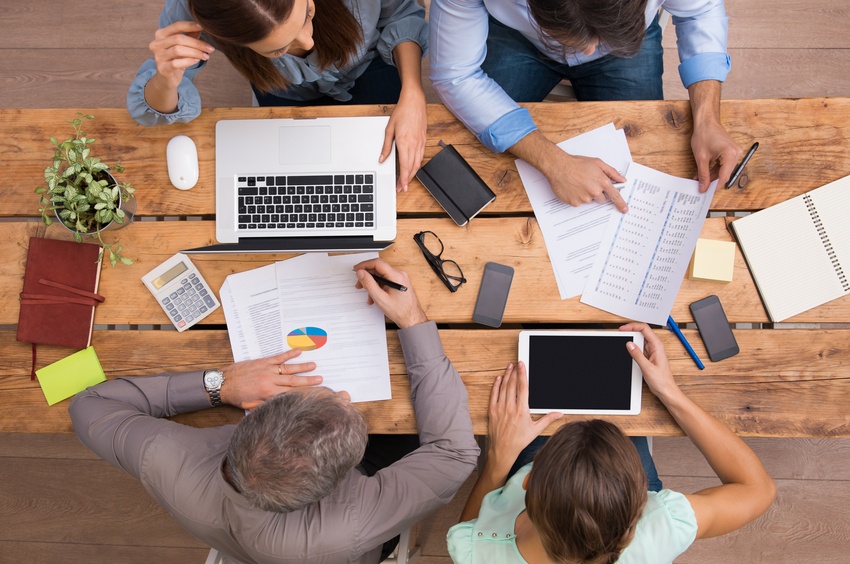 And make sure to research a variety of cloud VoIP systems so you can compare and contrast features, costs, and service limitations. Doing so will help you find the cloud VoIP system that best fits your business's requirements.
Perform a Trial of the Service
Once you've narrowed the field down to a handful of VoIP providers, ask for a free trial period from each. During the trial, make test calls to listen to call quality and play around in each service's admin portal so you understand how easy or difficult it is to add users and configure features. Trying out each system individually will give you valuable insight into how each service works.
"Buy a SIP phone or try out a softphone and see if the service works well," suggests Charlotte Oliver, VP, Network Operations of OnSIP. "The cost to entry with VoIP is so much smaller than with a traditional PBX that this is easy to do and will pay dividends. This also gives you a chance to try different VoIP phones, which can behave quite differently."
OnSIP provides a 30 Day Free Trial period for every business that opens an account. During this period, you can make test calls and create phone system features in our web admin portal. You can also use our business softphone, the OnSIP app, to make voice and video calls, chat with coworkers, configure call settings, and more. The OnSIP app is available for free for each user on your account.
Train Your Employees on How to Use the New VoIP Service
Once you've selected and deployed a cloud VoIP system at your business, you'll need to train your staff on how to use it. Sure, making calls and checking voicemail is obvious enough, but you'll now have access to a wide variety of features that can make you and your team be more productive and efficient. For instance:
Set up voicemail to email to send an employee's voicemail messages to his/her email inbox
Equip staff with the service's softphone app so they can make voice and video calls, chat with coworkers, and more, right from their web browsers, laptops, or smartphones
Use a call queue dashboard to monitor inbound calls and retrieve detailed call data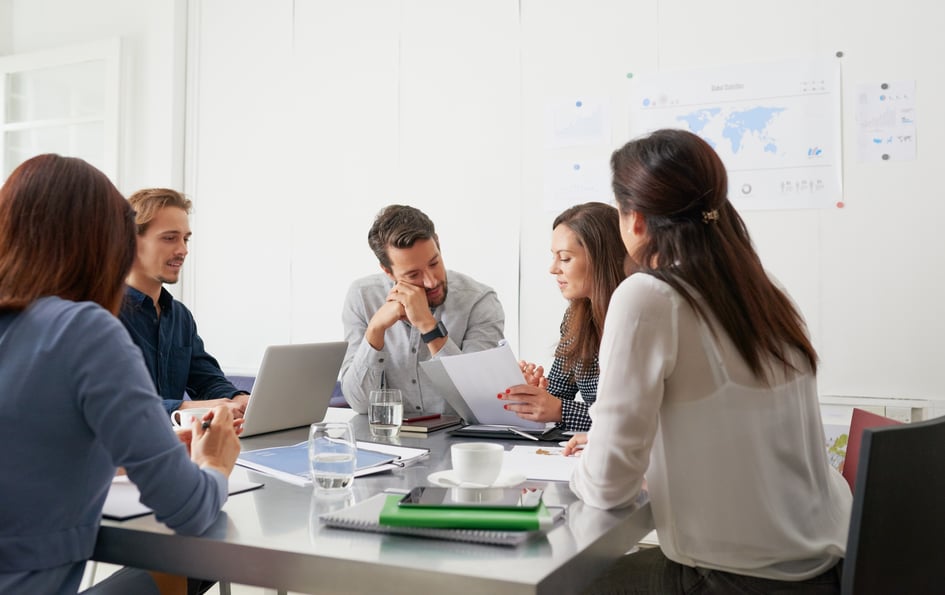 Take advantage of the new features and abilities that are available to you! Cloud VoIP providers offer a variety of tools to help you and your staff learn how to use the service. Some providers, like OnSIP, offer getting started webinars that demonstrate how to perform basic tasks. You'll also find extensive online knowledgebases that provide detailed instructions on how to set up and utilize the service's features. Use any and all of the training resources that the provider offers so that your company will get the most out of the new cloud phone system.