"I don't think my business needs a phone system right now."
It's a surprising statement that sometimes comes up in conversations our sales reps have with tech companies and startups. They may use Slack and Google Hangouts for internal communication and collaboration along with personal smartphones for external calling.
But think about how your business will grow in the future. While you may not want the hassle that comes with managing an in-house phone system (and rightly so), you'll need a more professional way to connect with customers, clients, and vendors other than just giving out cell numbers.
That's where OnSIP can help. Our cloud phone system can give you the business calling features that you need, when you need them, all while keeping your costs down and ongoing maintenance to a minimum.
Adapt OnSIP to Fit Your Current Needs
You can use the previously mentioned apps in place of a phone system, especially when your company is new. But is that really the best solution? Right now, your customer support team may be one or two people using smartphones to answer calls from your first customers. But as you expand the team with new hires, it will become too unwieldy to make your 'customer support line' be many different cell phone numbers.
Or consider your HR employee. Having them conduct your company's business on a personal smartphone may look very unprofessional to external parties.
Use OnSIP to present a polished appearance to the outside world, even if only a few people or teams at your business use it right now. You can purchase a phone number for your company and publish it on your website and business cards. As the sales and support calls come in, forward them to a Ring Group (to distribute them among a group of employees) or even an external cell phone.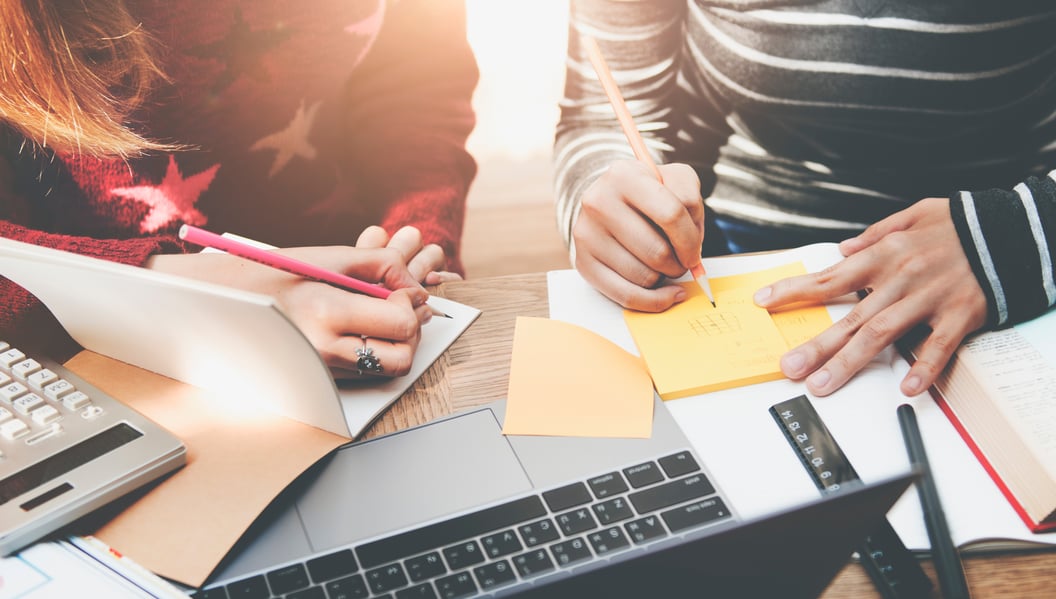 You can also set up a conference phone and use OnSIP to host conference calls with sales leads, vendors, and other stakeholders on an as-needed basis. OnSIP will adapt to meet your current requirements.
Use Softphones to Bring Your Business Phones Wherever You Go
When it comes to business phones for you and your staff, you have a variety of options. OnSIP is a bring-your-own-device (BYOD) service so you can choose from a wide variety of desk phones. But you don't need to use a physical device with the service. Consider using softphones with OnSIP.
Softphones are software-based phone apps available for computers, laptops, and smartphones. They present you with an in-app phone interface, complete with a dialpad and call handling features (like Mute, Hold, and Transfer).
As an OnSIP customer, you can use our own free softphone, the OnSIP app. Each one of your employees can log into their own personal app in the browser or via a desktop application. Staff members can make and receive voice and video calls, IM coworkers, manage voicemail, and view availability statuses of their colleagues. If you choose not to use the OnSIP app, there are other good third-party softphones that you can purchase and configure to work with OnSIP.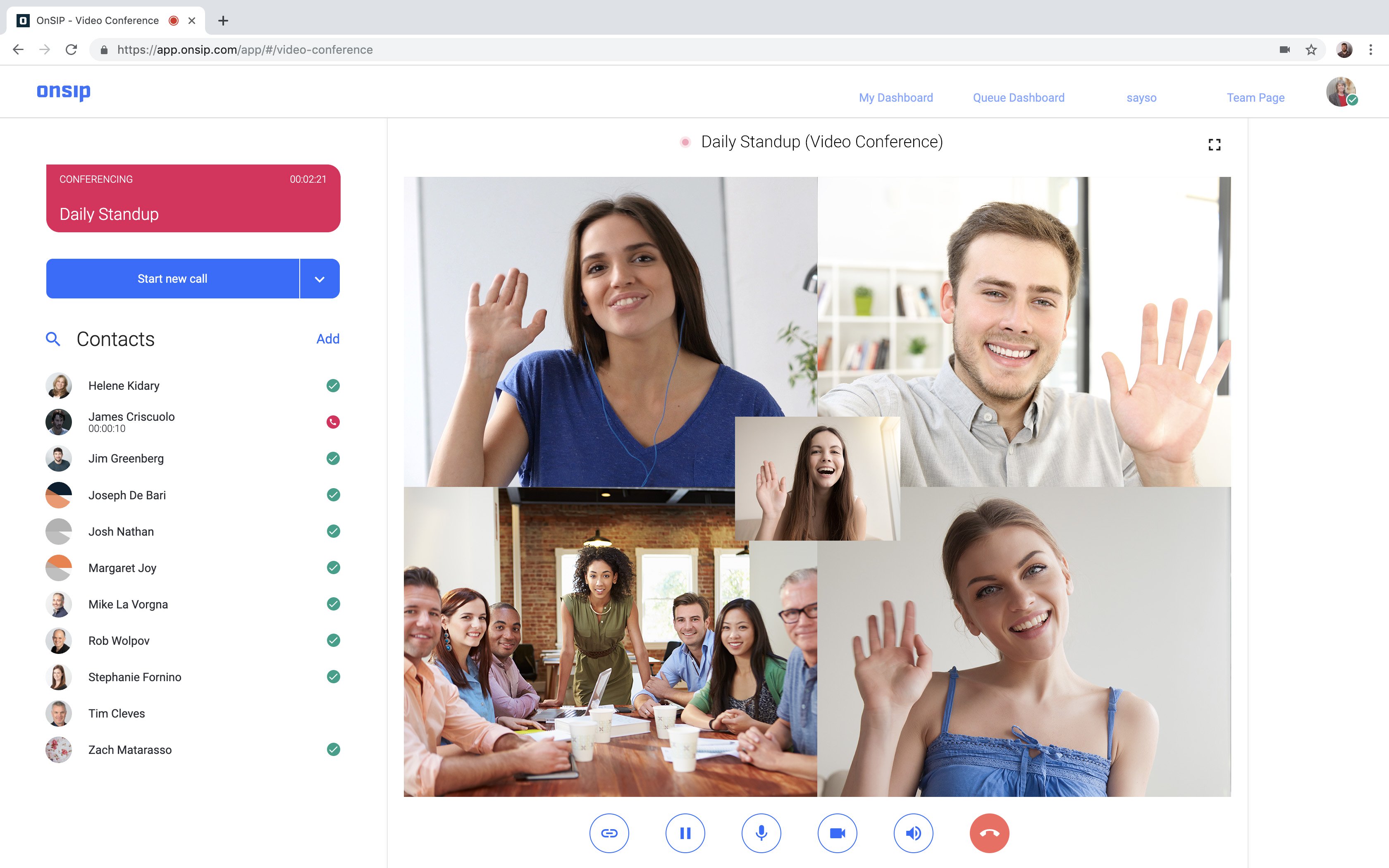 There are many advantages to using softphones over desk phones. They are typically less expensive (or free, in the OnSIP app's case) than purchasing physical phones. They also allow you to use our service wherever you are working: at an office, your home, or even a hotel room. Just log into the app on your laptop or mobile device and start making calls.
Don't Pay Per-Seat Fees
OnSIP offers a variety of pricing plans to meet different business needs. Our most popular one, though, is the Pay as You Go Plan. This plan is a great fit for businesses that don't need an expansive phone system or that only have a few employees who will use it.
The Pay as You Go Plan gives you access to basic phone system features without having to pay per-seat or per-phone monthly fees. You simply pay for the calls that you make and receive. Under the plan, you can also set up some necessary features such as voicemail boxes and attendant menus. And if you need to add additional calling features, go ahead and set them up on an a-la-carte basis.
As your business grows, add new employees and phones to your account— not costly per-seat fees.
Make Collaboration Easy for Dispersed Employees
Businesses that have multiple offices or remote workers can use OnSIP to unite their scattered staff. Employees in one location can extension dial their colleagues in another location for free, even when working from home.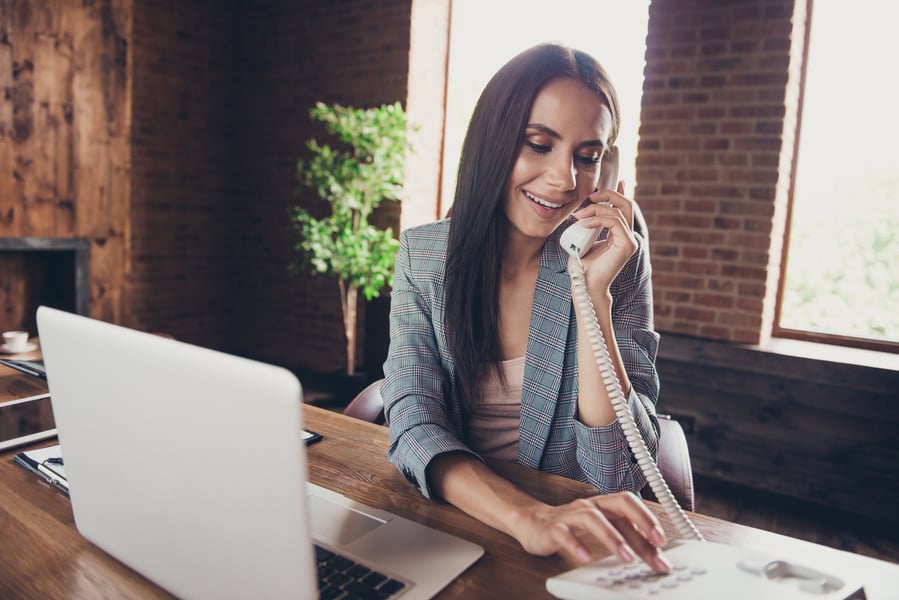 For times when in-person meetings aren't possible, staff members in different offices can rely on OnSIP's video calling abilities to collaborate on projects. A staff member can host a multi-party video conference call right in the OnSIP app and have up to five participants on the call. If an external party needs to join, simply send him/her a unique URL. They'll be able to video call in from a browser window, no downloads or plugins required.
Rely on OnSIP to Grow with Your Business
Perhaps you only need a couple of voicemail boxes and an attendant menu for now. But as you hire more employees and acquire new customers, OnSIP will grow and expand alongside your business. Use the web-based Admin Portal to make moves, adds, and changes to your account whenever they are needed.
OnSIP offers a wide variety of advanced phone system features that will help you rethink how your company communicates. When your sales or support call volume increases and you need a more efficient way to answer calls, add an Enhanced Queue to your account. You'll also gain access to our Enhanced Queue Dashboard, where you can monitor real-time calls and review historical reports on your queue activity. Or, configure call recording to record your calls for staff training, legal, or archival purposes.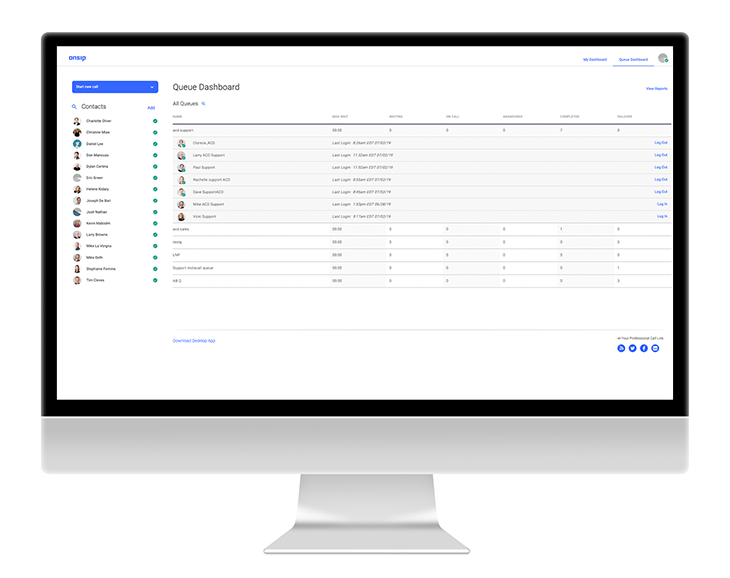 OnSIP: The Adaptable Cloud Phone System
While using a bunch of different communication apps might be ok when your business is brand new, it will become awkward to manage as your company grows. Deploying OnSIP early on in the lifetime of your business will help to set it up for success. OnSIP will be able to provide you with the features that you need to address your business's changing communication requirements.