Eighty-three percent of employers and seventy-one percent of employees—remarkable majorities of respondents—said that remote working due to the pandemic has been a success for their companies.
That statistic was from the results of a recent survey conducted by PwC over the last two months of 2020. And this past year has certainly proved just how mission critical remote working is: It enables business continuity, provides for employee safety, and ensures a steady experience for customers.
For all of these reasons and more, remote working should be part of your business operating plans, whether you're considering a hybrid-type work policy or offering it only during business emergencies. And a key part of those plans should cover how to hire new employees remotely.
4 Reasons to Hire Remote Workers
Why would you want to hire remote workers, anyway?
1. Hire the Best Candidate for the Position
By allowing an employee to work from home, you can expand your access to the talent pool when it comes time to hire new staff. Instead of being restricted to the city, county, or local area in which your business's office is located, consider applicants from distant cities and different states. You can then hire the best and most qualified candidate for your job opening and build a team that will make your business shine.
2. Reduce Your Business Expenses
Hiring remote working staff means that you can cut down on some business expenses. For example, you may find that you don't need to have dedicated offices or desks for each employee if many staff members are working from home. Perhaps a conference room or two with a handful of small offices are all you need. This "home base" plan gives employees the option to utilize the space when they need it (say, collaborating on a project or having in-person meetings with a client) while simultaneously reducing your rent costs. And your savings will continue to add up as you spend less on heating/air conditioning, furniture, office supplies, etc.
3. Connect Separated Coworkers With Hosted VoIP
Today's hosted VoIP providers don't just offer business phone service over the Internet. These providers proudly proclaim their platform of services—from softphone apps to video calling to instant messaging, and so on. Businesses that use a hosted VoIP service can seamlessly integrate an employee's home office into the larger corporate phone system, ensuring that the staff member can communicate with colleagues just as if he were in an office down the hall.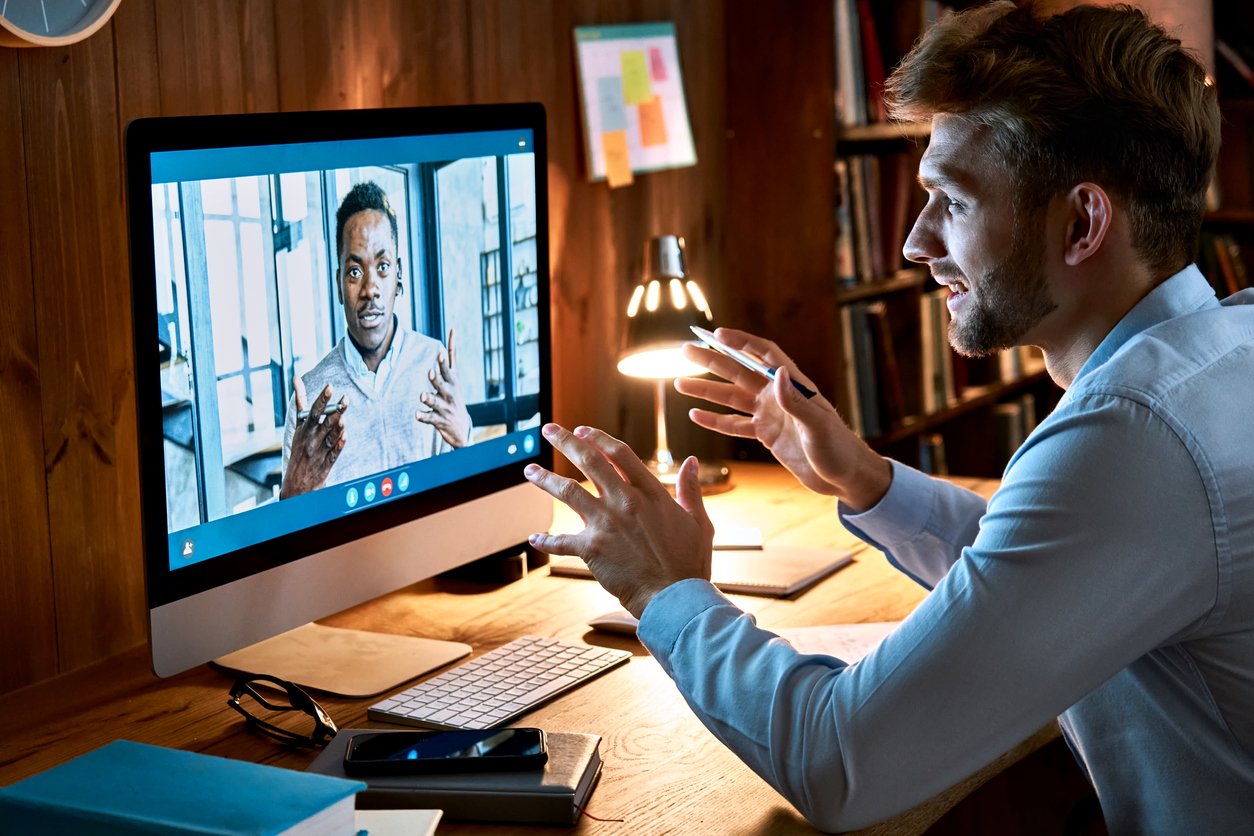 For instance, OnSIP hosted VoIP equips each user on an account with a softphone app, available in the browser and as a desktop app. Employees simply log into the OnSIP app on their computers or laptops to make and receive calls, view the presence statuses of coworkers (if they're available, on the phone, away, or offline), video call their coworkers, and even set up five-way video conference calls for group meetings. The app links together geographically dispersed staff so they can still work closely to achieve your business's goals.
4. Put Your Business on Track to "Go Green"
Adopting a work from home or remote working policy can help to reduce your business carbon footprint while also advancing your company's environmentally friendly principles. Staff members working from home can cut out their commutes entirely—including the carbon emissions that their cars would've pumped into the atmosphere if they drove to the office. And having fewer staff in the office means less electricity being drawn from overhead lights, computers, and idle phone devices.
Remote Interview Tips to Help Uncover the Best Candidate
Once you've gathered a list of candidates for your job opening, begin the interview process. It will be a bit different due to the distance between yourself and any far-away applicants that you've chosen, so take note of the following remote interview tips.
Note How Candidates Respond to Emails and Calls
15Five mentions to "Observe & Learn" in their blog post on hiring a remote worker, and it's a critically important point to make. Pay attention to how a candidate responds to emails and calls from you, including how long it takes for her to get back to you. These actions will show you what you can expect if you were to manage her remotely on a daily basis.
Rely on Video Calls
Meet with a candidate face to face over video calls as a substitute for multiple rounds of in-person interviews. Doing so will let you see how she presents herself, how she communicates, and how she responds to questions on the spot. And if you're not the person who will be directly managing the new hire, make sure her manager gets to interact with her over video a few times throughout the hiring process as well.
You can easily start a video conference call in the OnSIP web or desktop app and email the candidate the conference call's unique web link. When she opens that link in a web browser on her computer or laptop that has a video camera, she can video call into your conference straight from that webpage!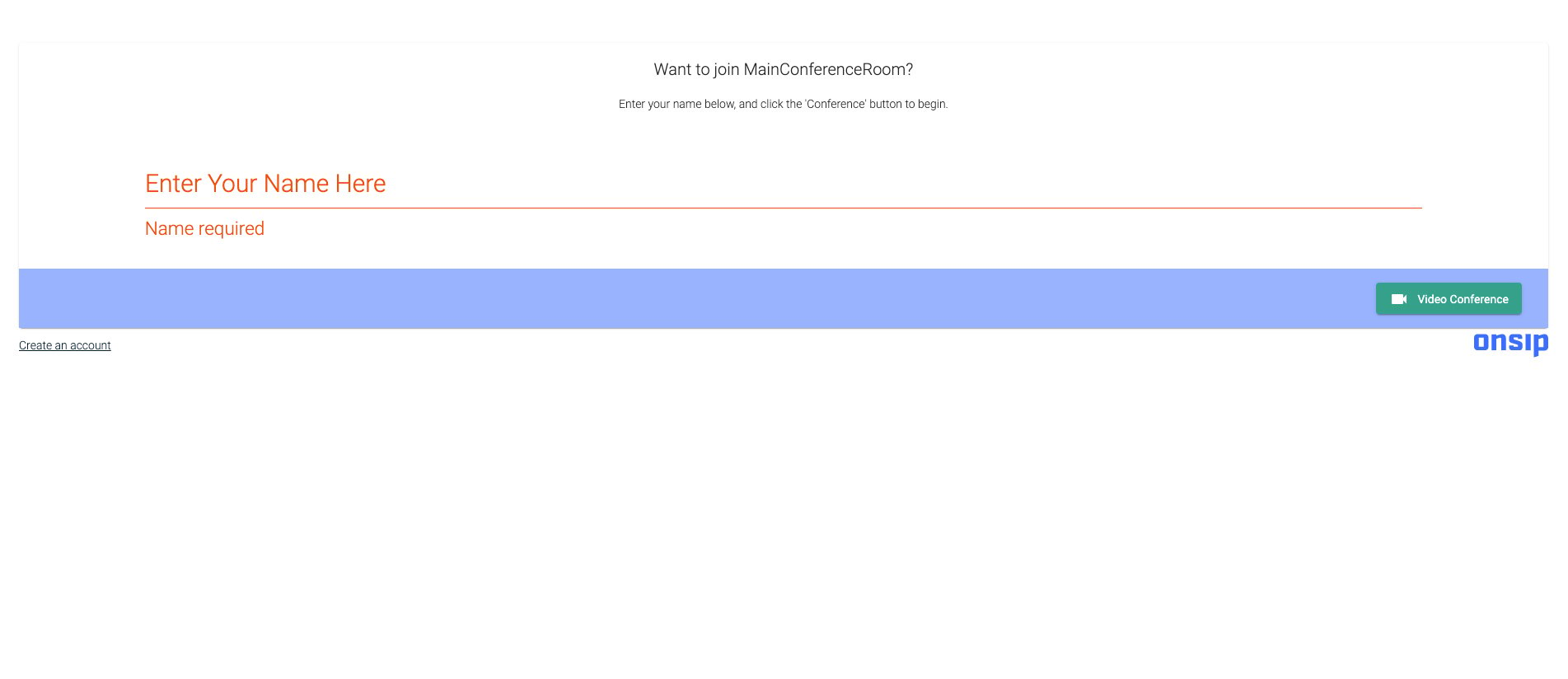 Focus Your Interview Sessions on Working From Home Topics
During your interviews, be sure to ask specific questions to understand how confident the candidate is with remote work. You should get an idea of the candidate's time management skills, what she plans to do to structure her workdays, if she will be comfortable speaking up to a supervisor when encountering issues(s) that can impact her productivity while working from home, if she's had past experience using task/project management apps, etc.
Have Candidates Complete a Brief Assignment
Ask your candidate to complete a small task that is indicative of what she would be working on if she were hired for the job position. If applying for a marketing or advertising position, assign her a short writing assignment to complete; and if the position is for software engineering, task her with writing a few lines of code related to your company's service. By reviewing an actual sample of work, you'll gain insight into the kind of work you can expect from her if she becomes a remote member of your team.
Remote Onboarding Tips to Set Your New Hire Up for Success
Once you've hired the best candidate for the job, integrate him into your team by following these remote onboarding tips:
Equip him with access to the communication and collaboration apps (such as Slack for instant messaging and Asana for project/task management) that your company uses so he can stay in constant communication with the rest of the team.
If your business has a hosted VoIP service, have him download its softphone app on his computer. He can use it to extension dial coworkers, view their presence statuses, send in-app chat messages, listen to voicemail messages, and more—no physical desk phone needed! Pair the softphone with a VoIP phone headset, though, to provide him with comfort, mobility, and the ability to multitask.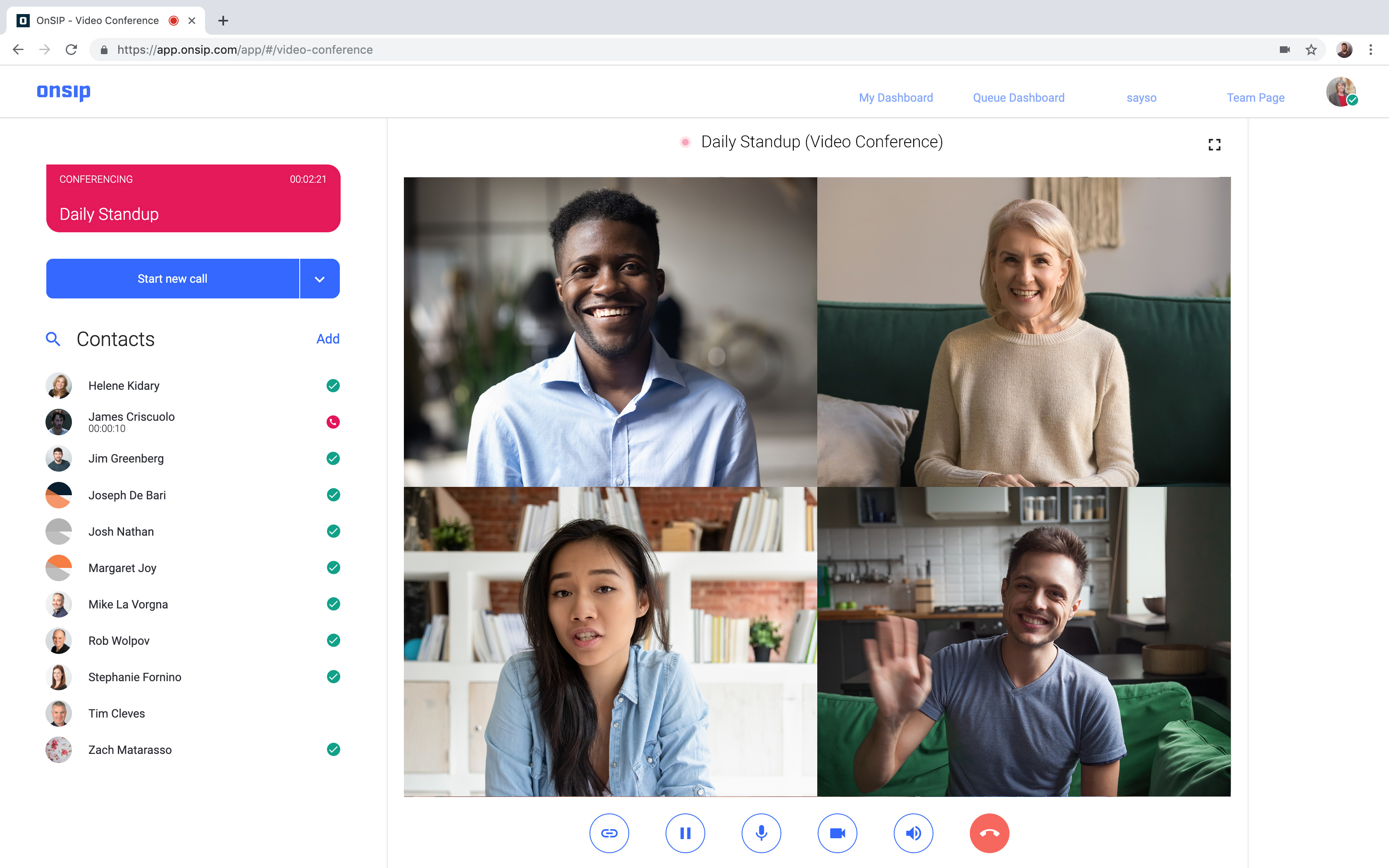 Hold short daily catch-up meetings ("standups") over video conference calls for your team. The new remote worker will get a chance to interact with everyone face to face, hear what his teammates are working on each day, and be accountable for tasks that are assigned to him.
Have the remote worker's direct manager hold longer one-on-one video conference calls (throughout the first few weeks after his start date) to bring him up to speed on current projects and to relay other information that helps him perform his job duties.
Build team unity by holding Friday happy hours over group video conference calls or in-person happy hours at a local bar if the remote worker isn't too far from your main office. Your colleagues will get to interact with each other in a non-work setting and can bond over shared love of sports teams, TV shows, or movies.
Hire Remote Workers so You Have the Best Talent on Your Team
Remote working employees can be indispensable members of your staff. In fact, OnSIP has been harnessing the talents of remote workers since the 2000s! We've had staff members working in Colorado, Massachusetts, Illinois, Pennsylvania, and New Jersey over the years, and they've all been valued members of the team who've contributed immensely to our company's success.
So for all of the reasons outlined in this post, we encourage you to consider remote workers when it comes time to grow your business. And to prepare for when your team includes staff members who work from home, learn how to be an empowering manager in our blog on tips for successful remote management.