Poor caller ID displays can translate into lost contacts, deals, and revenue. For sales and support departments, caller ID best practices are more like occupational requirements than light suggestions. The caller ID information that sales or support professionals choose to use affect their credibility, trustworthiness, and helpfulness in the minds of the prospects and customers they're calling.
What Should a Sales Caller ID Look Like?
Outside/Field Sales
Outside sales rely on one-to-one relationships between the seller and the buyer. That's why each outside salesperson should have his or her own unique phone number, separate from the main business number. Think about it. If you were a prospect dealing directly with just one salesperson, would you really want to dial an extension or slog through a phone menu every time you called?
No. That would be a huge pain for the buyer. Furthermore, it might be impossible in several common scenarios, such as waiting in traffic. About half the states in the US have banned dialing while driving. The buying process is supposed to eliminate friction for the buyer, not create it.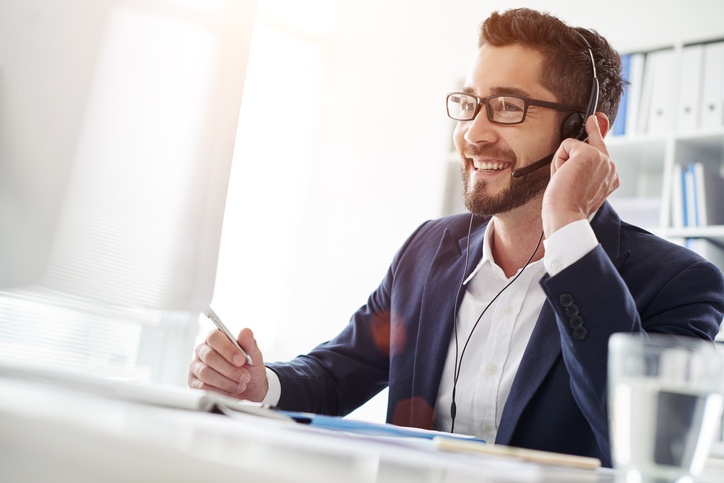 The business caller ID for an outside salesperson should display his or her unique ten digit phone number, along with the first and last name of the salesperson. This information should match the contact details on the person's business card and email signature. This gives contacts a clear and consistent way to get in touch, and reaffirms a professional image.
If a salesperson's name doesn't fit into the caller ID display box, which only accepts 15 characters, use the first initial of the first name, followed by the last name (e.g. Barbara Kasowitz = B Kasowitz). Don't waste space by trying to put the company's name in the display. This will likely confuse the prospect and de-personalize the salesperson in the caller's mind.
By approaching a prospect with a clearly displayed name and phone number, a salesperson is not only identifying himself or herself, but also encouraging the prospect to view the caller as a person rather than just another telemarketer.
Inside Sales
Caller ID best practices for inside sales depend on what kind of relationship the inside sales team has with its prospects. If the relationship is one-to-one, with the same salesperson assisting the same prospect through the buyer's process, consider having individual phone numbers for each team member. In this case, the caller ID best practices that we've outlined for direct sales above will apply.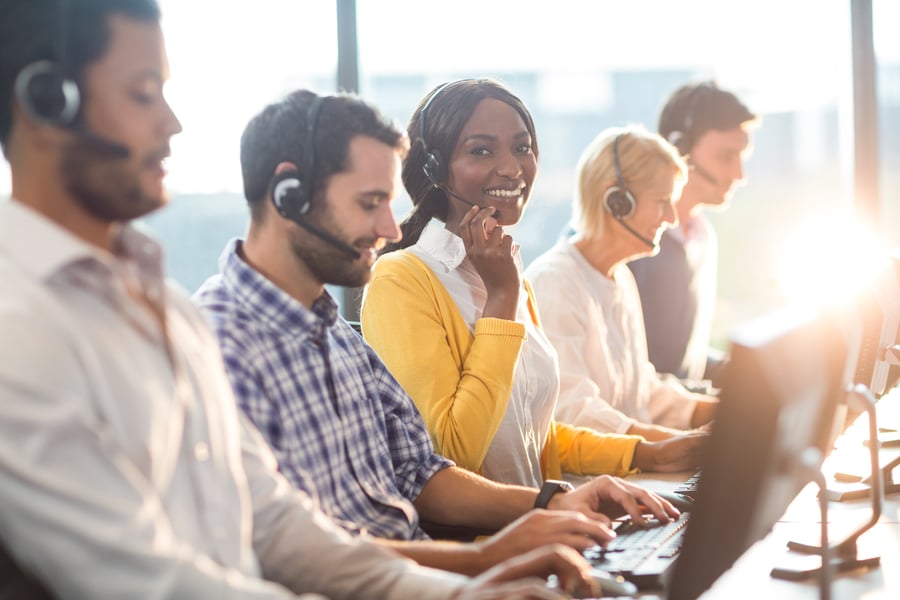 On the other hand, if selling is a team sport and multiple people from the team assist with each prospect, consider using a single sales number for everyone in the department. This makes it easier for a prospect to reach the sales team without having to take down individual numbers for each interaction.
With one main phone number, it's best to display the full ten digits on the caller ID. This number will be the one that prospects become familiar with throughout the buying process. Since no individual salesperson will be responsible for the account, the caller ID name display should state the company name. Try to avoid adding "Sales" or another title after the company name, as a prospect might associate these distinctions with telemarketing.
Local Area Codes: Gain Caller Trust
A big part of business caller ID best practices comes down to the phone number used for outbound calling. Agents who call prospects with a local area code are viewed as more legitimate than someone calling from a 1-800 or out-of-the-area number. When customers get a call from a 1-800 number, they automatically associate the number with telemarketers. Similarly, calls with outside area codes can make customers believe that someone has the wrong number, or is trying to sell them something.
Data has shown that companies can get a boost of 15 - 25% more contacts if they use local area codes while calling prospects. This practice might matter more to a sales agent than a support agent, although using a local area code will still increase the response rate regardless of what department is making the call.
What Should a Support Caller ID Look Like?
Support staff members typically receive inbound calls from one main phone number. This phone number leads directly to a call queue, which distributes calls to individual support agents. While support teams will probably make less outbound calls than sales teams, there are instances when customer service reps need to initiate contact with customers.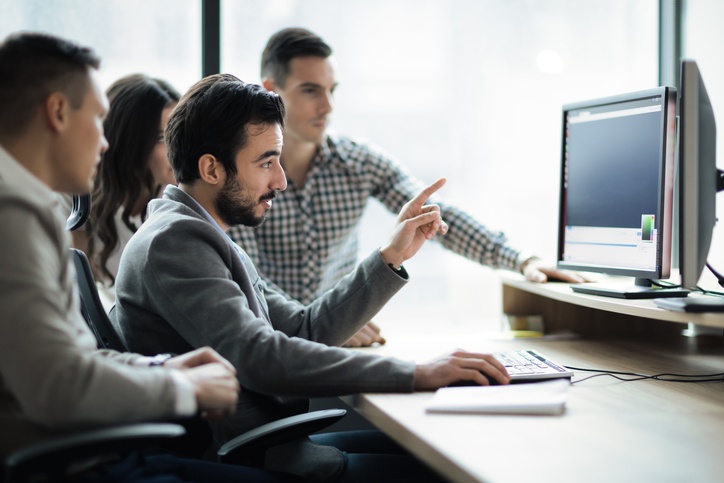 For instance, some support agents ask callers for their phone number in case the call gets disconnected. In this scenario, the caller ID of the support agent needs to come across clearly when he or she calls back. Here are three tips for customer service department caller ID displays:
Display the main support number. Use the 10 digit phone number of the general support line (even if it's a 1-800 number) as the outbound caller ID rather than a direct line. This keeps internal extensions private and ensures that all future interactions come in through proper channels, so customers can't cut the line at a later date.
Display the company's name. If possible, display the full company name in the caller ID display. This helps customers verify the identity of the caller before picking up. If a name is too long to fit within the 15 character constraint, use abbreviations.
Add "Support" to the caller ID name. Support calls, unlike sales calls, are usually initiated at the behest of the customer. It's likely that the customer is waiting for a call to come in, so seeing "support" gives them a reason to pick up the phone.
The 15 character limit for caller ID can sometimes make it hard to generate a usable display name, especially when trying to add the word "Support". If a name is over the character limit, either leave out "Support" or try to use the first or identifying word of the business, followed by "Support". These abbreviations will still be recognized by most callers.
Acorn Technologies = Acorn Support
Nexus Distribution Centers = Nexus Support
Clear Cutlass Imaging = Cutlass Support