Perhaps you have a mobile sales team who gathers for a morning meeting and then scatters to meet with clients for the rest of the day. Or maybe your startup has a few employees who handle multiple responsibilities and are always on the move!
Whatever the reason, yours is a mobile small business. You need technology that can meet the needs of your agile and hard-working staff.
Turn to a cloud VoIP service. This important business technology will give you and your staff the tools needed to stay connected with colleagues and customers, no matter where you find yourself working. Learn more in our blog post below:
Softphones: Take Your Business Phone with You Wherever You Go
Softphones are software-based phones that run in-the-browser or on computers, tablets, and other mobile devices. Their value comes from the fact that they combine traditional telephone functionality (external calling, Mute, Hold, Transfer, etc.) with an interactive user interface right on your device's screen. Using a softphone, you can perform other tasks like playing and deleting voicemail messages, transferring calls to a colleague by dragging-and-dropping them, and hosting video calls and conferences— all through the softphone interface.
Most cloud VoIP providers have their own softphones that customers can use once they sign up for the service. There are also third-party softphone apps that you can purchase and use with a variety of VoIP providers.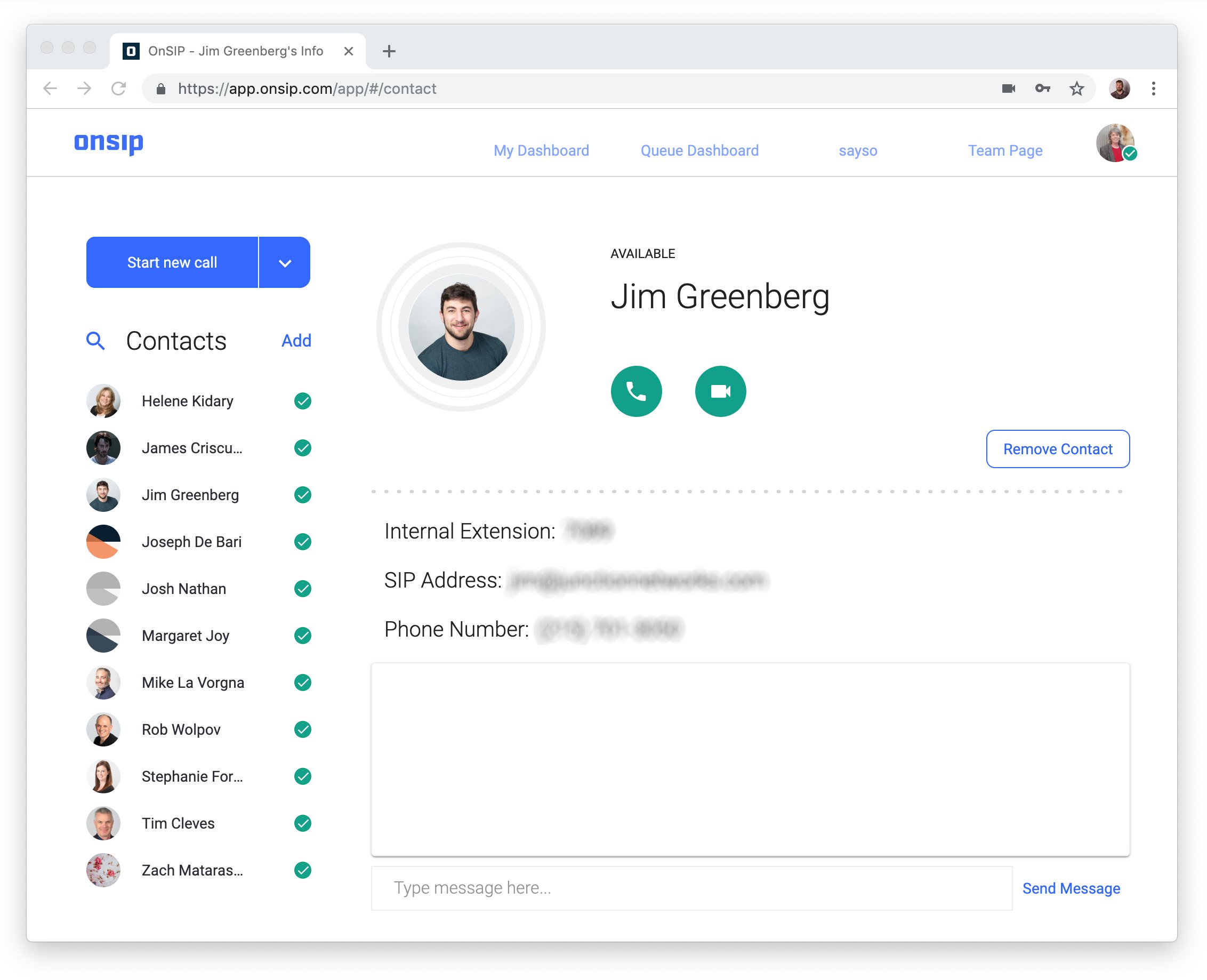 Softphones are invaluable communication apps because they allow mobile workers to use the business's cloud VoIP service while away from the office. By having softphones on their laptops or smartphones, traveling staff can stay connected to coworkers and make and receive calls from customers just as if they were sitting at their desks.
Video Calls: Keep Distributed Coworkers Connected
For a business with mobile staff members or remote workers, it's important to keep them connected to and engaged with their coworkers. A great way to do that is over video calls and video conferences.
A cloud VoIP service will enable you and your colleagues to make video calls using only a softphone. This is especially helpful for mobile workers, who can video call colleagues to prep for an upcoming client meeting or collaborate on an ongoing project. You can even use a softphone to host group video conference calls when meetings with multiple parties are required.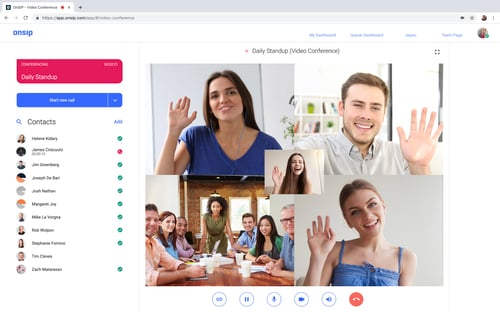 And of course, you can use video calling/conferencing to meet with clients and sales leads. OnSIP, for example, enables you to easily start a video conference call in the OnSIP app, our business softphone available to all customers. External parties can then video call in using only their browser windows— no phone device needed.
Voicemail to Email: Listen to Voicemails from an Email Inbox
Help your on-the-go employees keep on top of their voicemails by setting up voicemail to email.
Voicemail to email is a feature that automatically sends each voicemail message to an employee's email address. The audio recording of the message is attached to the email, so s/he can listen to the message directly from his/her email inbox.
Voicemail to email is perfectly suited for businesses with traveling staff. Instead of having to dial into a voicemail manager, staff members can listen to their messages each time they check email on their smartphones. And they won't have to worry about voicemail boxes becoming full of messages— the feature can be set so that each message is deleted after it is sent to the employee's email address.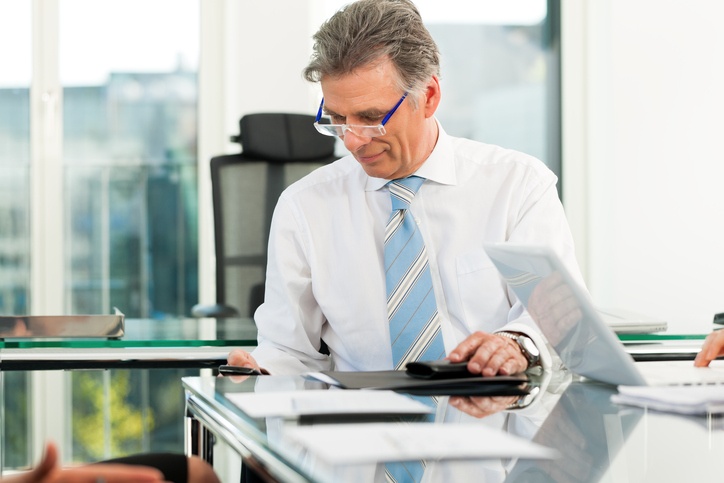 Call Forwarding: Have Calls Reach Your Employees Wherever They Are Working
To ensure that incoming calls reach your staff members wherever they are working, cloud VoIP services provide a few options:
Multiple Simultaneous Registrations- Employees can have multiple phone devices registered at the same time, such as a desk phone, a home office phone, and a softphone app on a smartphone. Upon an incoming call, all registered phones will ring, allowing the employee to answer the call on whichever device is closest.
Find Me, Follow Me- The Find Me, Follow Me feature lets employees have incoming calls sent through a pre-defined path of multiple devices. For example, have the call first ring his/her desk phone. If unanswered after a few seconds, then send the call to his/her softphone, etc. If the call completes the path without being answered, it can then failover to the employee's voicemail.
Web Admin Portals: Administer Your Phone System from Anywhere
If you're the administrator of your business's phone system, you'll find that a cloud VoIP service will make your management responsibilities much easier. These services have web-based admin portals that will provide you with everything you need to manage your phones and phone system features.
Once you log into the web portal, you'll be able to add users, register phones, and create phone system features. You'll also be able to make moves, adds, and changes in real-time, anytime—no waiting for a phone service representative to get around to your request. By logging into the web admin portal, you'll have complete control over your business's phone system, even if you find yourself working from home.
Use Cloud VoIP to Keep Up with Your Business
A cloud VoIP service will provide the features and abilities that your active employees need and will scale with your business as it grows. Consider using one to keep your staff connected, productive, and responsive to the customers that your business serves.