Phone companies often tailor their messages to businesses that are strictly office-based. But restaurants can also have their phone system needs met by many hosted PBX providers on the market.
Here are a few ways a hosted PBX can fulfill your restaurant's phone system needs, whether you operate at multiple locations or a single establishment.
Single Establishment Restaurants
Single establishment restaurants may benefit most from the mainstays of hosted PBX service. High reliability and zero downtime can eliminate disruptions in service, making the likelihood of dropping a customer's order slim. Features such as business hour rules and auto attendants can operate after the restaurant closes to provide customers with pertinent information.
A hosted PBX can also offer a lower capital expenditure for restaurants that are trying to get off the ground. Many times, it costs much less to invest in the minimal hardware - a smattering of IP phones - to get the phone system up and running. Landline and on-premise options usually require a heavier upfront investment in equipment.
Then there's the issue of expansion. If your single establishment does well, and you want to build more restaurants, the issue of adding new phones simply boils down to buying an IP phone, plugging it into an Internet source, and connecting it to your network from an admin webpage tailored to non-experts.
Fostering Communication Between Your Employees
Internal communication often relies on in-person chats, although an increase in productivity can be fostered - especially in larger establishments - by planting phones throughout the restaurant.
Popular establishments often see frantic commotion as the day wears on. A clear line of communication between the kitchen and the dining area may turn into a critical lifeline when staff members are jostling to do their duties.
In this case, extension based dialing works just as well as it does in an office place. Restaurant employees can pick up the phone and dial the extension for the kitchen instead of dropping their duties with waiting customers.
For new restaurants just getting started, or those in need of a new phone system, hosted VoIP has the potential to offer a cheaper and more reliable way of doing business.
Chain Restaurants/Multiple Locations
All of the positives single establishment restaurants gain from hosted PBX are still true for restaurants with more than one location. But restaurants with more locations truly get to see the best advantages hosted VoIP has to offer.
Many hosted PBX companies offer systems that are geographically flexible. Geographic flexibility means that two or more restaurants can interoperate on the same phone system with nothing more than a few VoIP phones and a working Internet connection.
This means that if a restaurant opens a new location two hours away, employees can extension dial phones at the new establishment without having to pay a cent. Most hosted PBX companies offer free extension to extension dialing. This is not only a functional improvement upon internal communication in your restaurants - it actually lowers your phone bill.
Connecting the Moving Parts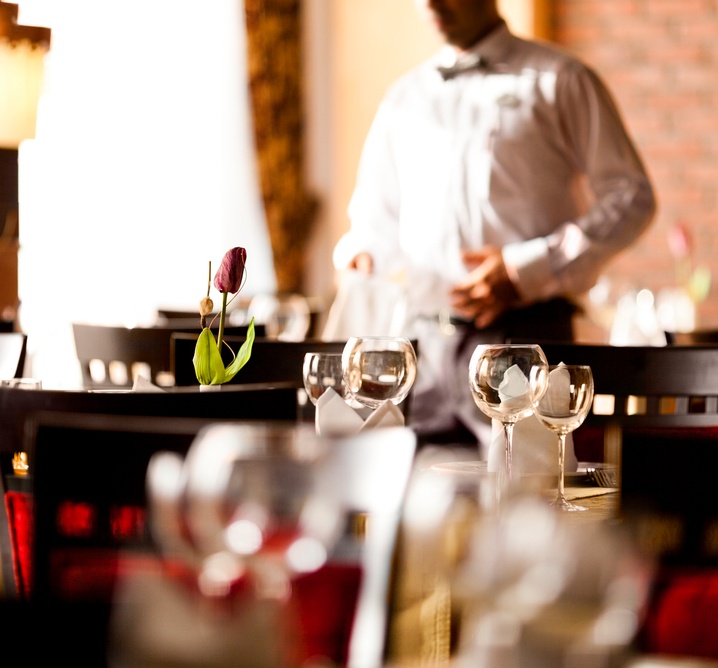 Hosted PBXes can also connect the various moving parts of a restaurant chain. When people think of restaurants, they often picture packed booths and waiters wearing smocks. But corporate restaurant offices that house clerks, lawyers, and strategists removed from the hustle and bustle of a restaurant need to function just like any other office place.
Hosted PBX can dissolve the lines between your white collar operation and the kitchens that allow your restaurants to prosper. If a legal counsel needs to talk to a chef about a specific incident, he can call the individual kitchen's extension right from his desk phone. It adds coherence and dependability to the way everyone on your team communicates - even when the other party is thousands of miles away.
The issue of expansion is a major concern for franchise or chain-based restaurants whose business model relies on growth. But whether your trying to add 5 users or 100 users, the premise is always the same - buy the IP phones, connect them to the Internet, fiddle a few features on the admin webpage. No outside phone companies or installation experts are needed to add phones to your network.