Cloud VoIP allows you to adapt your business communications to fit your unique needs. You can upload custom on hold recordings for callers who are waiting in call queues, integrate your phone system with leading CRM platforms and helpdesk software, and even send work calls directly to your smartphone, among many other options.
You can even give your staff greater control over how they communicate throughout the workday. Empower them to work smarter with the abilities offered by cloud phone systems.
Control How You Communicate with VoIP Apps
Typically, each user of a cloud phone service has access to a main user interface. While the admin user has much more control over feature configuration and setup, other users will have access to a pared down interface that gives them everything they need to utilize the service.
For instance, OnSIP's user interface is the OnSIP app, an on-the-go business phone and complete desk phone replacement. You access it in the browser or via a desktop app, and can make voice and video calls, set up group video conferences, and even manage voicemail right from the app itself.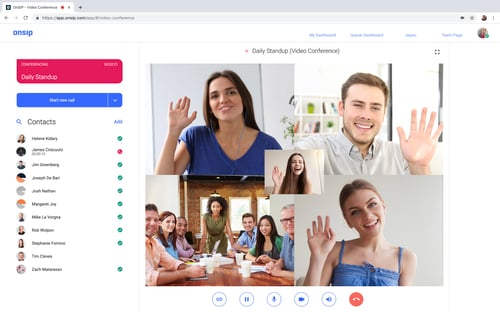 Within these apps, you'll find these 5 features that will enable your colleagues to work with more efficiency.
1. Chat with Coworkers
Perhaps you're on the phone with a customer and need some help from your manager to resolve the caller's question. Or you need to know if a colleague who's working remotely sent a sales quote to a lead. A chat conversation will allow you to get answers without having to pick up a phone.
Many cloud VoIP services provide messaging capabilities as part of their service platforms. In OnSIP's case, those using the OnSIP app can view a complete list of every user on the phone system and can start a chat conversation with a simple mouse click. If a staff member is on a call in the app, s/he can chat with a colleague in the same interface instead of having to navigate between two browser tabs or multiple windows.
2. Set Personal Call Forwarding Preferences
Employees today are much more mobile than in the past. They need to be able to answer their calls wherever they find themselves working that day.
When your colleagues have to work away from the office, let them change their own call forwarding preferences as needed. Instead of sending unanswered calls to a voicemail box, cloud VoIP services allow calls to be sent to virtually any destination. Send work calls to your smartphone when you're traveling so no call goes unanswered. Or send them to a colleague on the sales team so new leads don't have to wait until your return— which is already too late.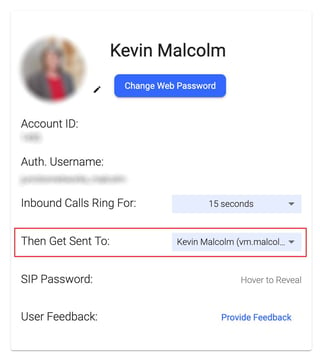 VoIP user apps allow staff members the ability to make these changes on their own and have them take affect instantaneously. Requiring him/her to contact the phone administrator in order to change the call destination only adds delays and unneeded hassle to the process.
3. Set Up Voicemail to Email and Review Messages from an Email Inbox
Instead of picking up a phone, navigating voicemail menus, and remembering PIN numbers, configure voicemail to email. It's an easier way to manage your voicemail.
VoIP apps enable employees to configure voicemail to email settings. Simply enter in the email address where you want any voicemails to be sent to, and every time a voicemail is left, the message will be forwarded to that email. From your inbox, you can play the recording and respond as needed. There are even services that will transcribe the message and send you the transcription along with the recording. This important feature saves much time and trouble, especially when you're away from the phone for long periods of time.
4. Record Custom Voicemail Greetings
In this flexible work environment, employees also need to be able to update their voicemail greetings on a recurring basis. A 'one-size-fits-all' message no longer works all of the time.
Give your coworkers the ability to change their business voicemail greetings whenever they are on extended business travel or taking a personal vacation. VoIP apps let them easily upload a personalized greeting into the interface and set it as their current voicemail message. They can change the greeting anytime simply by uploading a new file in the interface and setting it as their voicemail message without requiring assistance from the phone system administrator.
5. View Coworkers' Presence Statuses at a Glance
VoIP apps also display presence statuses that show which staff members are logged in, currently on a call, away from their desk, etc.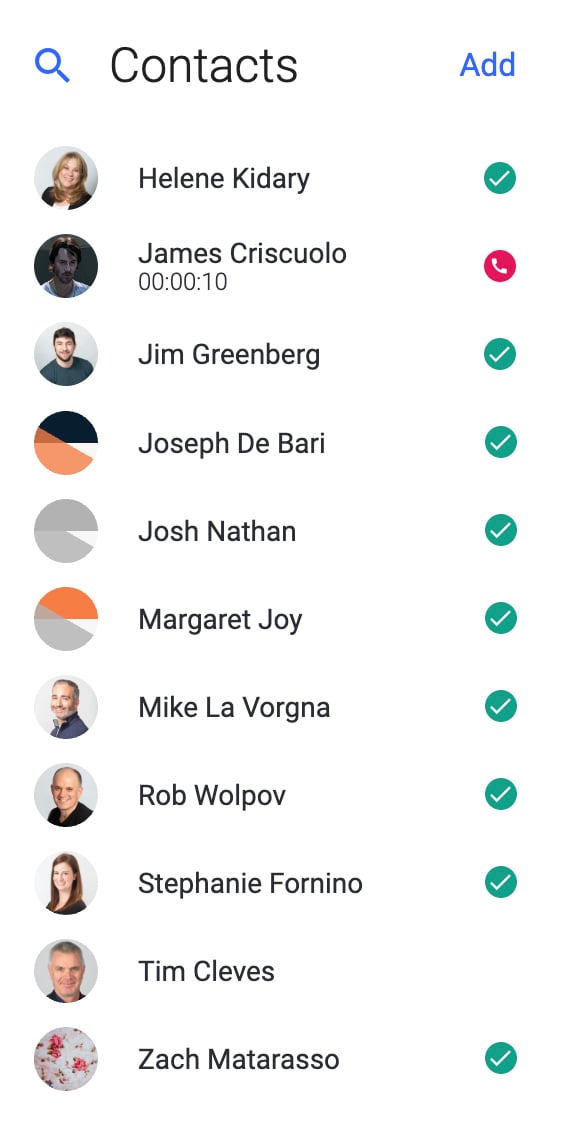 By glancing at a colored icon, you will immediately know if a colleague is available at the moment or not. You can also set your own presence status to alert others that you are on a call or away from the computer. This feature is especially useful if your business has multiple offices or remote workers who are not in the same location as the rest of the staff.
Equip Staff Members with Personal Communication Tools
Cloud phone systems provide the tools needed to configure every aspect of your business's communications. Even end users will gain control over how they communicate during the workday. Equip your staff with the tools they need to adapt the phone system to their work habits. They'll appreciate the flexibility!