You might not be an early adopter. There's nothing wrong with that. Sometimes, "keeping things running smoothly" has better return than being a "trendsetter." When it comes to your company, minimizing risk may be more important than integrating the newest technology.
These were pretty valid reasons for sticking with a physical on-premise PBX years ago, but Hosted VoIP technology has come a long way since then. At this point, many consider cloud solutions to be closer to "the norm" than "up-and-coming." So, what's holding you back from switching to Hosted VoIP?
Millions of businesses around the world have made the switch to Hosted VoIP and those numbers are expected to continue rising at a steady pace. Software-as-a-Services are already popular for a number of critical commercial needs, including Customer Relationship Management (CRM), secure file sharing and storage, help desk and ticketing, invoicing and payment.... Companies use providers like Salesforce to host and access their contacts, reports, and large sets of data— so why not trust a Hosted VoIP provider to route your phone calls?
"Why bother?"
Switching phone service providers is not what I'd call "fun." I'd love to say otherwise, but we understand that you'd probably rather spend your time doing something else. In most cases, people only look to alternatives when they become dissatisfied with their current system. Phone systems are essential to businesses, but they're often seen as a utility, something that just need to "get the job done."
But like all Software-as-a-Service offerings, Hosted VoIP is leveraging the Internet to innovate new capabilities for businesses. Here are just a few examples:
Mobility - Give your employees softphone apps so they can answer work calls from anywhere. You can stop paying employees' cell phone bills.
Connectivity - Allow remote workers and employees on-the-go to extension dial from anywhere.
Collaboration - Cloud VoIP providers like OnSIP offer "unified communications" apps that allow your team to chat, video call, and view each other's presence.
Smart Data - By moving calls to the Internet, you can connect call data in new ways. For example, OnSIP sayso allows you to connect website visitor sessions to their calls for improved marketing attribution. We also offer "Enhanced Queue" status and reporting on call queue statistics for your sales and support teams.
High Efficiency - Already use a cloud platform such as Salesforce for CRM or Zendesk for HelpDesk? Hosted VoIP providers often offer integrations for automated processes (contact lookup, ticket generation) that save your team time.
Just because your current phone system isn't lousy or broken, doesn't mean it can't easily become an improved source of collaboration and professionalism.
Lack of Control
We find the remaining reasons a business may not have made the switch to Hosted VoIP are typically centered on worrying over "lack of control." What happens when I add new employees or a new office? What happens if there's a service interruption and I cannot troubleshoot by myself? Will there be hidden fees? All reasonable fears, but here's the scoop:
Scalability
Not all Hosted VoIP platforms are created equally, but you can trust that the reputable providers have built their platforms for incredible scale. Frankly, as a Hosted VoIP provider, it is our job. That is why OnSIP has a patent on scaling a SIP platform with geographic distribution.
A great part about hosted VoIP is that it allows smaller businesses to have access to the types of features normally reserved for larger businesses with larger budgets for hardware and software. Your service can grow as your team or your aspirations do.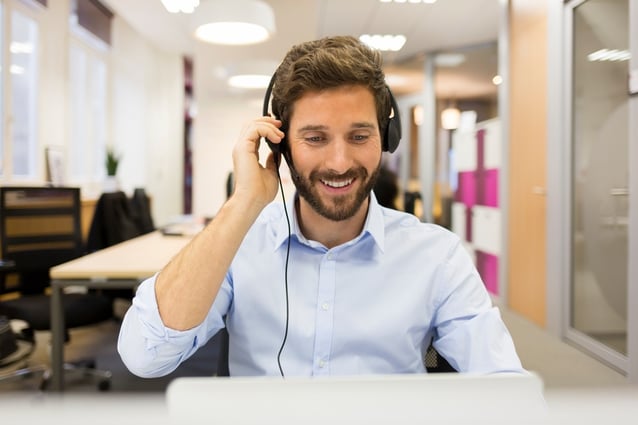 Reliability
Reliability is a difficult thing to "sell" someone on, especially if it requires you to give up your always-accessible physical PBX and trust "the cloud." But, just as with scalability, a Hosted VoIP provider's reputation is built on their reliability of service. You can take control and vet a provider by:
Reading Hosted PBX system reviews
Asking a provider for references and case studies
Asking the provider about service interruption communications & procedures
Asking the provider for their "trust" page and monitoring it a bit
Asking the provider about their platform architecture and geographic redundancy
In most cases, we find that customers are pleased with a higher level of reliability than their on-premise PBX, particularly because we utilize redundant routers, servers, internet connections, and upstream carriers.
Even in the event of an internet outage on your network, for example, OnSIP will be available and will route your calls to your failover destinations (e.g. voicemail.) Plus, you can login to the OnSIP Admin Portal from a device on LTE and re-route your calls to cell phones or an emergency landline. Typically with hosted VoIP, you'll find more options and flexibility to ensure availability of service. To read more about the OnSIP platform, click here.
Price
The biggest sticking point in price, when it comes to comparing Hosted VoIP vs an on-premise PBX is the monthly bill. Making the leap from a one-time purchase of PBX equipment and software to a monthly subscription can seem a bit counter-intuitive when you're watching your IT budget.
The key consideration here, however, is "total cost of ownership." In reality, an on-premise PBX costs time and money to maintain and upgrade. When the PBX reaches end-of-life, you will be left to pickup the pieces without support. And when your team requests a new feature (say, call queues, chat, video meetings), you will need to turn to other services. To read more about total cost of ownership, visit our blog on SMB VoIP System Options: Is Hosted or On-Premise Right for You?
Topics: Business Technology